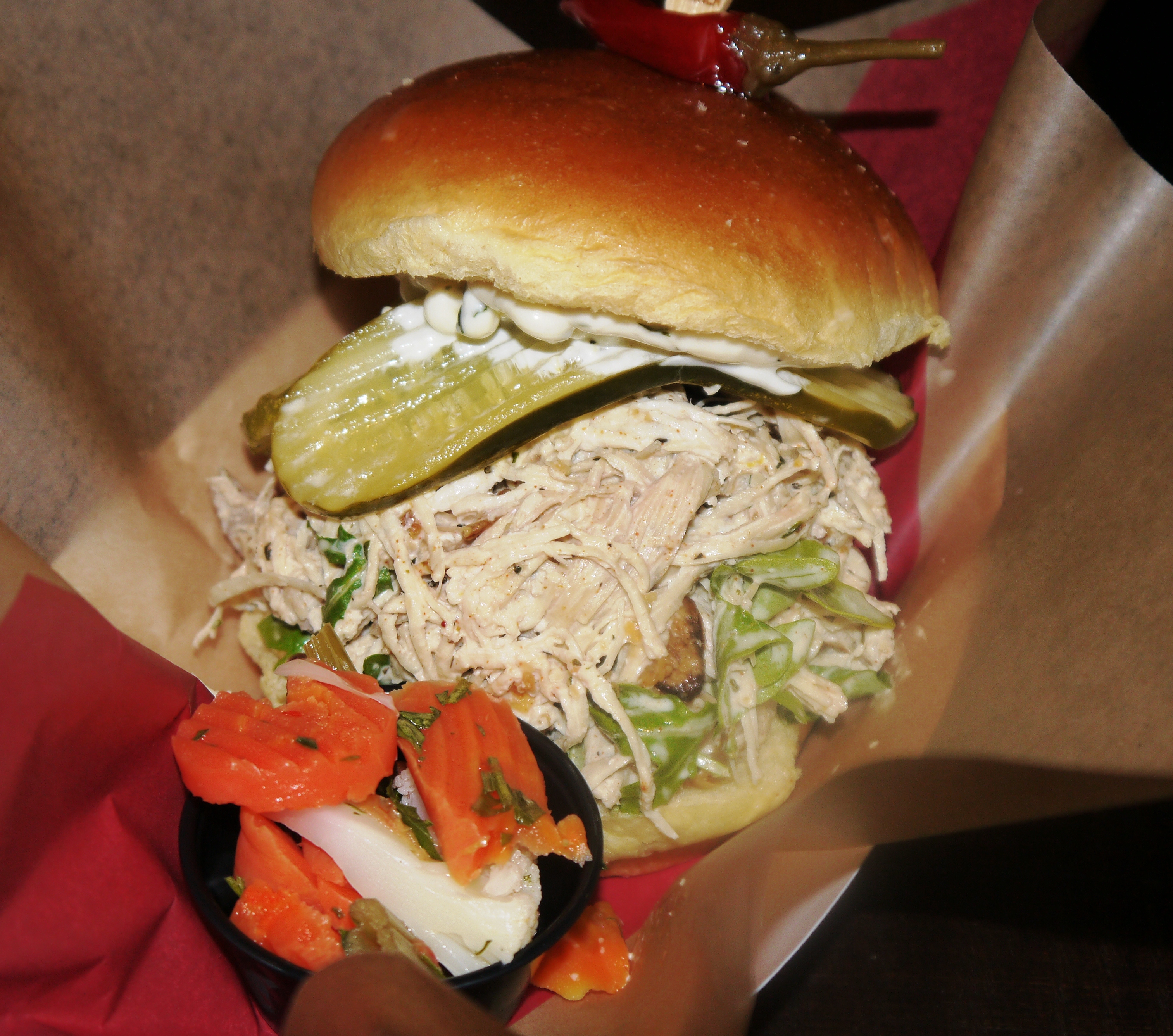 A cold hand-crafted beer, comfort food with a gourmet flare that is served in an environment that will always make you feel at home and that makes for a pretty fun afternoon with friends. Throw in some in some live music and the night is just as entertaining and all of that comes in the casual and classic setting of the recently opened Beerhaus in the Park right next door to the beautiful T-Mobile Arena.
Beer in the last decade has become far more than a case of mass produced, lacking flavor adult beverage. Beer drinkers with a thirst for unique beers, bold flavors along with a taste of what ever locality you are visiting is brewing up is what entices visitors to visit the Beerhaus.
First and foremost the Beerhaus lives up to their name with 24 rotating taps of beer, generally going with smaller kegs that allow them to always change what they are serving and it also doesn't stay around long so you know you are going to taste fresh beer. To give the true beer connoisseur a chance to delve fully into a brewery, the Beerhaus has a weekly tap takeover. The Beerhaus has already had such highly acclaimed breweries as Goose Island and Mission Brewery participate in their tap takeover. The Brewhaus also does an amazing job of bringing in local flavor with such Las Vegas breweries as Sin City Beer, . Fridy is the perfect day to try some new beers as the Brewhaus offers up "Beer Freak Fridays," this gives you three 4 ounce pours for only eight dollars.
When you approach the menu for something to eat with your beer, you might not be overwhelmed as you see a lineup of sandwiches and sausages, but don't be fooled there is far more to these than meet the eye. There really needs to be a new name for what the Beerhaus serves because it bears little resemblance in flavor to any sandwich you've eaten before. One bite in and you probably need to put it down to gather your flavor senses and you better bring your appetite because the volume of meat on each is a bit overwhelming.
Slow-roasted rotisserie meats leave you with tender and succulent pulled beef brisket and chicken. Don't be scared off by the atomic sauce on the beef brisket sandwich, it isn't as nearly as hot as it sounds, a little spice that is extremely rich and flavorful. The chicken sand wich is on the lighter side. The ipa cheddarwurst showcases the handmade smoked bacon and onion jam, a little sweet and a little rich, it brings perfect balance to this high-end brat. The beer cheese dip is made using a rotating selection of local and regional craft brews so you are bound to get slight tasty variations on it. Served with the fresh baked soft pretzels to create a perfect combination, but this cheese sauce is so good you could use with literally anything on the menu and you would be happy.
THe most creative item isn't even on the regular menu, you can hopefully find it still on the chalkboard in the back of the restaurant where you order your food, the mole sausage.
If your choice of beer from all over the world along with a perfect pairing of food to go with that beer wasn't enough, the Beerhaus has created an ennvironment that you will never want to leave. How about challenging your friends to some intense Jenga or Connect Four along with bar favorites such as foosball, shuffle board, ping pong and corn hole. Then finish your night off with some live music and throw in the televisions that give you all of the live sports you need to keep track of.
There is no need to wait for the next big event at T-Mobile Arena to visit the Beerhaus, all that it takes is a hot Las Vegas day that calls for an ice cold beer or if you want to find the perfect place to enjoy friends in a setting that is nothing but friendly and fun.