Find a great gift for that someone on your list.  Whether it is a Valentine's Day Gift of for your friend as an ever popluar Galentine's Day gift, there is bound to be something of interest to you and yours on this list!!
Please note products are listed from most to least expensive!
Give Her the Gift of Great Skin This Valentine's Day!   Joovv Offers the First Full-Body/5 Minute In-Home Professional-Grade Light Therapy Device
This year treat your special someone to the gift of gorgeous skin.
Joovv recently introduced their Joovv Light Max, the first-ever, in-home red light therapy device designed to treat the entire body with professional-grade power.  Currently, most at-home light therapy devices are handheld and can only treat a small area of the body at a time. You are required to treat the desired area for roughly 20-30 minutes in order to see results.
Joovv has optimized the Joovv Light Max in size and power output so that consumers can treat a significantly larger area of the body in only 5 minutes. It delivers over 3 Joules of therapeutic energy per minute across an area of about 6 ft. by 4 ft. And with the ability to hang the device from an interior door, at-home light therapy has never been easier.
This is a gift she will love for years to come!
$395.00 – $695.00  Buy Now!!
ageLOC Me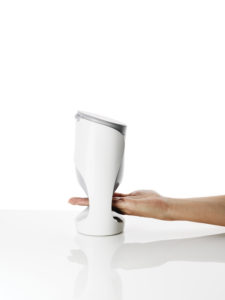 This first of its kind, ageLOC Me is a customized skin care system that delivers a personalized daily regimen of products based on individual preferences and skincare needs. ageLOC Me combines Nu Skin's advanced anti-aging skin care formulations with a smart delivery device for a truly personalized skin care solution.
$385.00  Buy Now!! 
The Perfect Valentine's Gift That She  Will Use Everyday- MotoChic ®  Gear Bags
This Valentine's Day give your special someone a gift she will love. Whether she is a busy mom, businesswoman or has a traveling bug, the Lauren bag is the only bag she will ever need .
Stunning red quilted leather panels with black leather tote straps gives it that high fashion look.
It's Lightweight and offers stability without the rigidity of hard sided backpacks. It features clever hideaway compartments that stores the backpack harness, tote straps, waist belt, and rainfly
Soft lined protective pocket fits up to a 13" laptop, 2L hydration pack, or back protector
Interior features a spacious main compartment that fits up to a 15″ Windows laptop with three open pockets and a full-length zippered pocket.
Two exterior side pockets and multiple organizer pockets with key clip for easy access to personal items
Leather side closures reduce wind resistance when Lauren is in backpack mode
Large reflective panels on the back for nighttime visibility
Water resistant dust/rain fly with reflective logo keeps the bag protected through wind, rain, and high speed.
Comparable to any designer bag yet with unique features you can only find with MotoChic ® Gear.
She will love this bag!
$300.00 – $325.00  Buy Now!!
Orobos NYC Women's Orobos Classic Down Vest
Orobos N.Y.C. has created a line of clothing for both men and women that have been focused on providing warmth and style. Products from Orobos N.Y.C. are inspired by innovative designs featuring water and windproof materials and show off a high-fashion, urban-metro style. This vest is a great look for any weather you may run into! The vest is a unique full zip cap sleeve, ultra-light down jacket featuring Orobos' signature exterior quilting and a special purpose-built collar with a convertible hood so it can accompany any environment.
$204.00    Buy Now!!
ARTICLE22 Big Spoon/Little Spoon wrap bracelet set
A fun way to express to your relationship to your sweetie, give your Valentine a gift that has an even more impactful meaning with the ARTICLE22 "Big Spoon / Little Spoon" leather wrap set. Made in Laos, the most heavily bombed country per capita in history, ARTICLE22 is an ethical fashion company that designs meaningful jewelry made by local Laotian villagers using detonated metal bomb scraps leftover from the Vietnam War, in order to help clear the remaining 80 million active bombs that remain scattered around the country.
$140.00  Buy Now!!  
Minnie Rose Cashmere Slippers
For the ultimate in luxurious comfort, slide into Minnie Rose's cashmere slippers. Created to provide comfort and warmth, the fox fur pompom elevates it to daytime status. A great gift idea for the women in your life.
$134.00  Buy Now!!  
ASICS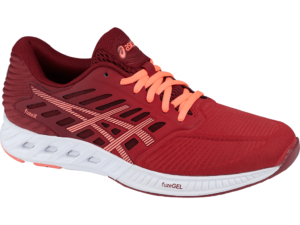 A perfect wellness alternative gift for your gals and favorite work out pals (GALENTINES) that go beyond the hallmark staples!.
$59.00  Buy Now!!  
PR Tight
A perfect wellness alternative gift for your gals and favorite work out pals (GALENTINES) that go beyond the hallmark staples!.
$58.00  Buy Now!!   
Carole Shashona Blue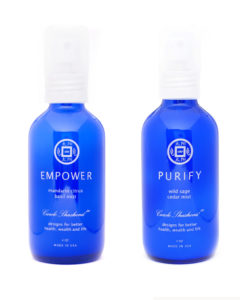 Carole Shashona's Blue Collection is the perfect way to get the calming, relaxation time you've been craving to help rejuvenate you throughout the year. Choose from a variety of soothing jewelry, candles, mists and more and you'll be able to get in touch with your inner zen to help de-stress. Declutter the mind with the Blue Purify and Empower Candles or detox your body with the Purify and Empower Blue Mists. Carole Shashona's products have been carefully crafted to awaken the mind and soul to achieve balance throughout a chaotic day. Using elements from nature, Blue's purpose is to prompt women everywhere to sit back, relax, and be present in the transformative journey of meditation.
$50.00  Buy Now!!

Frownies
Have some fun in the sun without worrying about that troublesome cellulite. Thanks to Frownies Skincare, you can improve the appearance of hips, thighs, belly, neck and underarms with 100% pure, organic ingredients such as therapeutic grade essential oils with natural caffeine and skin contouring plankton. With this nourishing body cream, you'll feel confident in your beautiful bikini at the beach.
$39.95  Buy Now!!
HydroPeptide Perfecting Gloss
Restore lip fullness, volume and definition within minutes while enhancing long-lasting suppleness and hydration. This Perfecting Gloss will perfect your pout with a refreshing, cool-tingly sensation and a luminous gloss.
$38.00  Buy Now!!
Violets Are Blue Body Scrub
Winner of Indie Beauty's BEST IN SHOW!! This mix of Grapefruit and Eucalyptus Essential Oils turns your regular shower experience into a spa-like oasis. A blend of Pure White Dead Sea Salt and several moisturizing base oils like Coconut, Sweet Almond and Sunflower sloughs away dry skin. Adding the extra punch of Shea Butter creates deep, long-lasting hydration. The formula leaves the body softened, polished, and replenished.
This product is from Violets Are Blue's Signature Line, paraben/toxin/perfume/cruelty-free skincare products packaged in Miron Violet Glass that acts as a preservative.
$38.00  Buy Now!!  
Frownies Immune Shield
Warm weather is just around the corner and while we love spending more time outdoors, we aren't big fans of what it does to our skin. Rich in antioxidants, peptides, and beneficial lipids, Frownies' Immune Shield helps to soften and smooth the appearance of skin – while keeping it au natural. Don't let the beach kill your vibe, moisturize with Immune Shield, the barrier serum that builds a natural defense for your skin. Packed with ceramides acting identical to skin membrane, they support and improve the structure of skin for after sun care to keep you looking younger and help defend against harmful UV rays.
$32.00  Buy Now!!  
BioClarity
Discover the power of fresh and renewed skin with uniquely formulated products from the help of both nature and science. BioClarity is a cruelty-free acne and skin company that has been found to be highly effective and clinically proven to improve and rejuvenate skin. BioClarity is differentiating themselves from every other skin product with their ingredient, Floralux. Floralux is a naturally derived ingredient that utilizes the power of chlorophyll to refresh skin while attacking the bacteria that causes acne. Use their Clear Skin System twice a day with three powerful steps: Cleanse, Treatment, Restore. Your skin will be feeling clear and soothed with the powerful, all-natural ingredients and you'll be ready to show off your new, confident skin.
$29.95  Buy Now!!
Duke Cannon
The perfect gift for any manly man – Duke Cannon Supply Co donates a portion of their proceeds to a number of military causes, including Honor Flight Network, which helps veterans travel to memorials, K9s for Warriors, helping pair veterans with service dogs, and The Wounded Warrior Amputee Football Team. The newest addition to Duke Cannon's arsenal; Solid Cologne (3 different scents – Land, Air, Sea) was made for hard-working men who don't want to smell like they were attacked by the perfume lady at the mall. Duke Cannon's Solid Cologne is ideal for the traveling man, with its minimalist tin design that easily fits in gym bags, briefcases, travel bags, coat pockets and more. Duke Cannon's Solid Cologne will keep him smelling like a man should without creating an embarrassing spray trail that leaves a dizzying fog wherever he goes.
$25.00  Buy Now!!
True Natural-various products
Get springtime ready and give your skin that beautiful glow it need to make you look your best. True Natural products do not settle for synthetics and have been designed to only use safe, cruelty-free natural ingredients. Without the use of any parabens, PEG, phthalates, petrochemicals, synthetic colors or fragrances, or other harmful synthetics, True Natural offers full ingredient disclosure to the international standards, as well as all ingredients being Certified Organic and Vegan wherever possible. True Natural offers a variety of beauty lines, all featuring products like sunscreens, self-tanners, anti-aging creams, makeup and more! With the all-natural products, they are perfect for you, your family and friends, as well as being 100% biodegradable ensuring safety to our environment.
$25.00  Buy Now!!  
Rain Scarf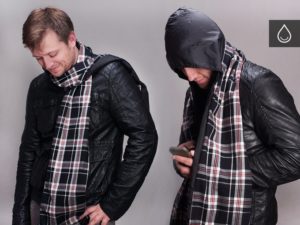 Scarf is soft and cozy to the touch on one size, and completely reversible to a waterproof rain hood with shawl on the inside.  To invert, simply put your hand and arm through one sleeve, and pull out to reverse the sides. Waterproof side reveals a hood and two water resistant zippered pockets to store your wallet, keys, phone or keep your hands dry.  Folds into special built-in storage pocket for portability. Perfect for travel and on the go, anytime you're stuck without an umbrella or don't want to carry one, for Sporting events and concerts (most stadiums don't allow umbrellas), riding a bike or whenever you want to be hands-free
Available in Black, Indigo, Gray, Plaid, Burgundy, Tan and Pink
TECHNICAL SPECS:
Measurements: Approx. 73″L x 8″W

Machine Washable (Care: Machine Wash Cold. Tumble dry low)

Scarf Material: 100% Polyethylene

Rain Material: Polyester
$19.99  Buy Now!!
SwampButt Underwear
Men's Performance SwampButt Underwear is perfect for the guy who has sweat issues south of the belt or just likes to be comfortable. These incredible drawers were created to draw sweat away from the skin and are made with 91% polyester and 9% spandex.
Form fitting with natural coverage
Wicks away moisture for improved wearability
Quick drying
Extends to mid-thigh
Great strength and resilience
Signature logo on waistband
Machine wash and dry
$18.99  Buy Now!!
Violet Love
A great gift for her, Violet Love has fun lines of headbands and scarves. Available in multiple prints, they're great gifts for fashion lovers, fitness buffs, and more! Gift a gift of style that she'll love!
$17.00  Buy Now!!
Bioderma's Sensibio H20 250ml
The French cult-classic cleansing water that started it all. Often spotted in top makeup artists' kits, Bioderma Sensibio H2O (also known as Créaline H2O) is a no-rinse micellar water and makeup remover that gently cleanses makeup, dirt, and debris from the skin without stripping. With its soothing, hypoallergenic formula, it's no wonder that a bottle of Bioderma is sold every three seconds around the world.
Why It's Special:  Innovative micellar technology cuts through impurities (even waterproof makeup) while maintaining the skin's moisture balance. Soothing cucumber extract leaves even dry, irritated, and sensitive skin feeling soft and refreshed
How to Use:  Soak a cotton pad with Bioderma and gently wipe to remove makeup from the face and eyes. Use a cotton swab dipped in Bioderma to clean up eyeliner and lipstick.
Other Details: Fragrance-, soap-, alcohol-, and paraben-free, Hypoallergenic
$12.00  Buy Now!!  
Non-Slip Headbands
Whip yourself into shape without letting your hair hold you back thanks to One Up Bands! These stretchy, sporty bands don't just keep you focused on your workout – their officially licensed by the NCAA as some of the most effective gear for athletes with long locks. The frontrunner band, these non-slip headbands are one-of-a-kind! With a soft, smooth underside and tough elastic strap, they'll be extra comfortable for your grind at the gym.
$12.00  Buy Now!!
the recoup BEAUTISCOOP®
Available in a crisp green and white color, this flexible tool's patented dual scoop design allows you to get every last drop of your beauty. From lotion to lip gloss, makeup to moisturizer, serum to shampoo, the scoops fit into the narrow openings of the smallest to tallest containers to capture every ounce. The recoup BEAUTISCOOP® works with ease and, even better, pays for itself over and over as you scoop and save. An essential tool for any woman to recoup her beauty, time, and money.
$9.99  Buy Now!!
SoapBox Soaps
SoapBox Soaps is a line of luxurious soaps, body washes and hair care products that are a great gift for any girl on Valentine's Day.
Their Liquid Hand Soap and Bar Soap are the perfect gifts to pamper your loved one, but that won't break the bank. Treat her to a relaxing, at-home spa treatment with the Liquid Hand Soap ($3.99), Bar Soap ($3.99), Body Wash ($5.99), Shampoo ($5.99) and Conditioner ($5.99), available in blissful scents like Bamboo, Tea Tree, Pomegranate, Coconut, Sea Minerals and Bataua Fruit.
These do-good products not only donate a bar of soap to someone in need with every product purchased, but they are also certified vegan, non-GMO, cruelty-free, and paraben-free.
$3.99  Buy Now!!
Pure Grown Diamonds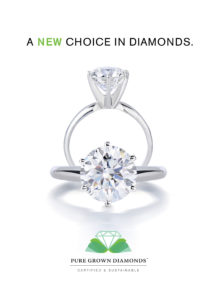 Grown diamonds (which are indistinguishable from mined diamonds) are known as "conflict free diamonds." No human suffering or damage to the environment is created with lab grown diamonds. Laboratory diamonds grow slightly faster than the alternate as well and take about eight to 12 weeks to grow one.
Lab grown diamonds are 30% less expensive. A typical 1 carat mined diamond costs $5,000. The typical lab grown 1 carat diamond is $3,000. That is a $2,000 savings which is a mortgage payment or vacation.
Grown under sustainable conditions, the Pure Grown Process results in 1.5 billion times less carbon emissions than traditional mining practices.
Various Prices  Buy Now!!
**All images courtesy of the company who's product they represent, and are used with permission for this guide.