Who doesn't love to get new gadgets for the home, or fun products for your pets.  This guide incorporates items for every occasion!!  Take a gander and try something new this year for that special day!
Please note products are listed from most to least expensive!
American Flag Throw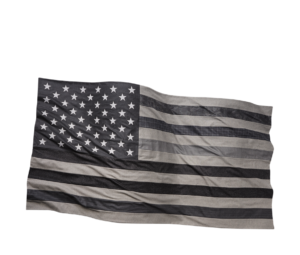 Here are the details:
Joseph Abboud American Flag Throw
Hand made in the USA out of Joseph Abboud fine Italian wool fabrics
Available at Joseph Abboud, 424 Madison Avenue, NYC and on josephabboud.com
Each flag has a signed limited edition label from Joseph Abboud
$895.00 Buy Now!!
Juicero
Juicero is the first cold-press juicer which enables a professional quality juice bar at home. The beautiful device is combined with the delivery of 100% fresh, organic produce in ready-to-juice Produce Packs – eliminating the shop, prep and cleaning process. Press, drink and enjoy in minutes! It's that simple.
$399.00  Buy Now!!
Coravin Model One Wine System
A system that allows you to drink wine without ever pulling the cork.
Here's how it works:
The system utilizes the bottle's natural preservation system – the cork – by piercing the foil and cork with a thin, hollow needle to access the wine.

The bottle is then pressurized with argon, an inert gas in the air we breathe, which winemakers have used in wine preservation for years.

The argon pressurization pushes the wine through the needle without letting oxygen enter the bottle.

Once the needle is removed, the cork naturally reseals itself, and the remaining wine evolves naturally inside the bottle.
$200.00 Buy Now!!
Anki Overdrive
Anki OVERDRIVE – the world's most intelligent battle racing system – offers a fresh, high-tech twist on the old-school slot cars. Each Supercar is a self-aware robot, driven by powerful artificial intelligence (A.I.) and equipped with deadly strategy. Whatever track you build, they'll learn it. Wherever you drive, they'll hunt you down. The better you play, the better they become. Whether you battle A.I. opponents or your partner, your tactical options are unlimited. Recently, Anki even supersized the gameplay experience by adding new SuperTrucks to the roster! If your significant other is all about no-holds barred thrill rides, they'll definitely fall in love with Anki OVERDRIVE.
$149.99  Buy Now!!
GreatCall's Jitterbug Smart
GreatCall's Jitterbug Smart is an easy-to-use phone for seniors. The Jitterbug Smart, which operates on the Verizon network, is equipped with a large touch screen, a simple menu, voice typing capability, a long-lasting battery, and mobile internet access.
Services include 5Star, which immediately connects to highly-trained agents who can help in any emergency; Urgent Care, offering users 24/7 access to registered nurses and board-certified doctors; MedCoach, which sends friendly reminders to keep you on top of your prescription schedule; and GreatCall Link, a smartphone app for the family caregiver, which keeps them connected on daily activities.
$149.99  Buy Now!!
Grillbot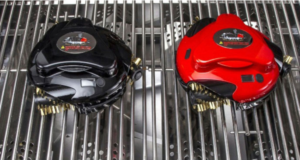 Spring weather will be here very soon. Grillbot was created to enrich lives by simplifying them and by taking the grunt work out of cleaning grills through the brains and brawn of robotics. It is an innovative, fully-automated device that makes grill cleaning super easy with a push of a button. Designed for use on any style grill, consumers simply place the Grillbot on their grill and the Grillbot does all the cleaning — saving grillers time from the grime. The device is driven by a powerful CPU that controls movement, speed, and direction of the brushes. The Grillbot comes with an LCD alarm and timer that can be set for a light scrub, deep clean or something in between.
$129.95  Buy Now!!
Nutri Ninja Nutri Bowl DUO
The Nutri Ninja Nutri Bowl DUO gives you a helping hand in the kitchen, so you can have more time to spend with your loved one. At the touch of a button, Ninja's exclusive Nutrient Fusion* creates a delicious marriage of flavors and textures by bringing together diverse fresh ingredients, like proteins, grains, vegetables, fruits and sauces, to create complete meals, snacks and treats. Nutrient & Vitamin Extraction** fully breaks down whole ingredients like seeds, nuts, fruits, vegetables, and ice to create an array of delicious, nutrient-rich juices and smoothies.
* Create a fusion of foods containing nutrients from fruits, vegetables, and other foods.
** Extract a drink containing vitamins and nutrients from fruits and vegetables.
$129.00  Buy Now!!  
MeFoto Air
Perfect for the photo lover, the new MeFoto Air tripod allows for quick and stable setup, and is available in many fun colors. Light, stable, and portable, the Air is a great gift option for serious photographers or fun selfie-takers!
$125.00 Buy Now!!
Gazelle.com
Gazelle.com has great gifts for the techie! With a variety of refurbished phones, tablets, and laptops available, Gazelle is a great way to gift tech without the expense, and a great way to get quick cash for gifting by selling old devices in a junk drawer. Plus, Gazelle has a Valentine's Day promo for cell phones, tablets, and laptops.
$100.00  Buy Now!!
GreatCall's Jitterbug Flip
GreatCall's Jitterbug Flip is an easy-to-use phone for seniors designed with all the capabilities of a smartphone. The Jitterbug Flip, which operates on the Verizon network, is equipped with a bigger screen and buttons, a long-lasting battery, powerful speaker, and 5Star button for emergency help 24/7.
Services include 5Star, which immediately connects to highly-trained agents who can help in any emergency; Urgent Care, offering users 24/7 access to registered nurses and board-certified doctors; MedCoach, which sends friendly reminders to keep you on top of your prescription schedule; and GreatCall Link, a smartphone app for the family caregiver, which keeps them connected on daily activities.
$99.99  Buy Now!!
T-fal 7-in-1 Multi-Cooker & Fryer
Help make your special someone's life easier this Valentine's day by gifting them with the kitchen appliance they never knew they wanted, but won't be able to live without once they have. The revolutionary T-fal 7-in-1 Multi-Cooker & Fryer is a first of its kind appliance for the busy home cook. This multi-functioning product features 7 versatile cooking functions, allowing the user to fry, braise, sauté, simmer, brown, boil / pasta, and keep food warm.
$99.99  Buy Now!!
Tenba Switch
A unique gift for photography buffs, Tenba Switch camera bags feature interchangeable flaps to match any style. Tough camera bags disguised as fashion bags, each bag features a series of pockets specifically designed to carry and protect equipment.
$79.95  Buy Now!!
Stacia Pierce Success Journal
Get out of that winter slump and get motivated to manifest your dreams with Stacia Pierce's Success Journal. Capture your brilliant ideas on the luxury lined pages of Stacia Pierce's self-guided project journal. The Success Journal is the secret to prioritizing your goals and staying inspired throughout the year with motivating question prompts and activity sheets. Stay inspired with your favorite quotes and words of wisdom and empower yourself to dream bigger than ever before! Adventure through this year feeling the success you desire with your weekly to-do list and attract your success fast with weekly vision planning pages.
$69.00  Buy Now!!
Over EZ
To help reduce the effects of your hangover, Over EZ is a natural dietary supplement specially formulated to help reduce the hangover effects of alcohol with ingredients such as B vitamins, Milk thistle, Chicory root, Zinc, Magnesium, Chinese date extract and more. Just one Over EZ is needed and is taken with your first drink or during alcohol consumption. The Over EZ formula works using the unique and exclusive Two Pellets Phase Technology (TPT™), the world´s most cutting edge dual phase time release system technology for active ingredients in dietary supplements and lifestyle nutrition. The white pellets deliver active compounds into your body within minutes to instantly prevent damage to the liver. The blue pellets combine ingredients slowly releases its ingredients to gradually flush out the toxins from the alcohol resulting in a better results morning after. Over EZ can be purchased at www.over-ez.com & amazon.com for $60/box of 12 capsules.
$60.00  Buy Now!!
Sengled Solo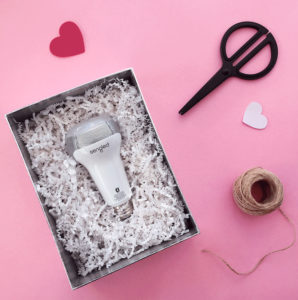 Pulse Solo is a stereo Bluetooth® speaker built inside of an energy efficient light.
Fill your spaces with sound and light with Solo.Each bulb has a two JBL® speakers hidden inside, producing invisible high-quality sound in plain sight.
Play music, listen to podcasts or even lull your baby to sleep using any iOS or Android device.
$59.99  Buy Now!!
iFLY Luggage – Racer
You'll love Racer's timeless textured design. And you'll love the comfort of its soft-grip gel carry handles. Built to last with exceptional craftsmanship, iFLY offers you a 10-year warranty on your luggage purchases. Plus, with plenty of packing space as well as a deluxe full lining pocket that creates a second compartment and keep-safe tie-down straps, your items will stay safe and organized throughout your trip. For even more space, expand your luggage with the iFLY expansion zipper. And, to make getting around effortless, 4 durable easy-spin double wheels ensure smooth 360o navigation. Available online and at Walmart!
$59.00  Buy Now!!
Sydney Paige Backpacks
Do you have an aspiring philanthropist in your home? Sydney Paige offers a premium collection of super cute backpacks for children with big hearts. The Little Learners backpacks are perfectly sized for preschoolers starting their education adventure. The Young Explorers backpacks are suitable for early elementary students who are not quite tall enough for the bigger bags but want something sturdy and stylish. These bags have a large compartment loaded with pockets and decorated with adorable creatures that are sure to bring smiles to little ones.Sydney Paige believers you are never too young to make a difference. For every backpack bought, the same one is filled with school supplies and goes to a child in need.
$40.00  Buy Now!!
I See Me! Who Loves Me Set
I See Me! personalized books are perfect for Valentine's Day! The Valentine Edition Storybook, Who Loves Me?, can be personalized with a name to make reading more fun. Plus, the personalized Valentine's Day stickers add to the excitement!
$34.99  Buy Now!!
Tray Haven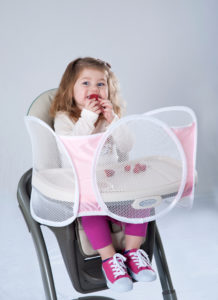 Tray Haven gives caretakers a break from picking things up off the floor and creates a comfortable environment where items remain within reach. Thanks to a protective wing that envelops almost any tray, items stay put and nothing falls away. Tray Haven Aqua is made with heavier materials than our blue and pink versions and is suitable for more frequent use at hospitals, special needs facilities, nursing homes, etc. All Tray Haven products – Aqua, Blue and Pink – will fit around wheelchairs and adaptive chairs with trays, as well as highchairs, booster seats and strollers with trays and seat backs.
$34.99   Buy Now!!
For lasting love, give long lasting roses by Luxe Bloom® that Last 60+ Days: Perfect for your special Valentine's Day Gift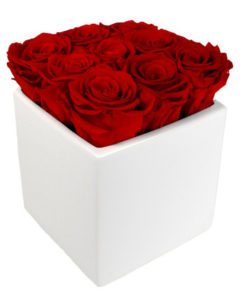 Giving roses is a time-honored Valentine's Day tradition, but while ordinary fresh roses are beautiful, they don't last more than a few days. Luxe Bloom roses are different. Real Ecuadorian roses preserved using an ancient method, Luxe Bloom roses maintain their natural vibrant beauty for at least 60 days—no watering or refrigeration required. What could be a finer symbol of lasting love than sentimental and luxurious Valentine's Day roses that remain stunning for months?
This Valentine's Day, indulge your loved one with a gift from Luxe Bloom. For the holiday, Luxe Bloom is offering floral creations for every type of relationship. For new relationships, the Four-Rose Cube ($70) makes a sweet gift without being too forward. For people wanting to top last year's gift, the Nine-Rose Cube ($120) is both breathtaking and heartfelt. To show a longtime love how much you appreciate them, the 14-Rose Rectangle ($190), which comes in a gorgeous white ceramic, is a lovely way to express your feelings and serves as an eye-catching centerpiece that will be cherished for months to come. Customize your gift and choose between crimson, sangria and orchid rose colors.
The gift of Luxe Bloom is a true gift of luxury. Contact our floral concierge today to begin your custom floral order. Luxe Bloom can be reached at 312-492-7772 or via email at [email protected] To order online, visit luxebloom.com.
$33.00 – $399.99  Buy Now!!
Datebox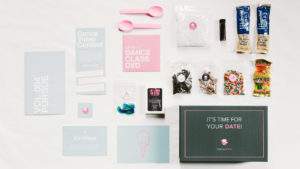 Datebox is a subscription service that strives to bring couples closer by helping them to rediscover date night. Each month they create fun, unique, and exciting date experiences for couples, and send them everything they need to enjoy that date together. They offer everything from sushi making kits, to dance classes, and much more. It's easy, and there's no commitment. Choose their monthly plan and have the option to cancel anytime, or pre-pay and save on each date with their 3 month or 6 month plans. They also have the option of gifting! An expensive and unique twist to datenight.
$30.00  Buy Now!!
ShowOff Super Mount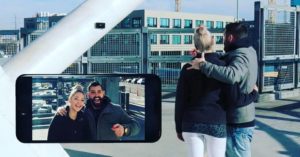 The ShowOff Super Mount is quickly replacing the need for the bulky Selfie Stick and outdated tripod.
This breakthrough mounting system is turning the common smartphone into the ultimate adventure cam by combining Bluetooth technology with an advanced magnetic system, strong enough to mount your phone to any surface.
The pocket-sized Bluetooth remote enables you to take hands-free pictures and videos, up to 30 feet away.
$29.99  Buy Now!! 
Hydro Flask Tumbler
The 22 oz Hydro Flask Tumbler is destined to become your favorite cup for any out-and-about adventure. Crafted to fit in any cup holder and featuring Hydro Flask's proprietary TempShieldTM insulation. Each product comes with an insulated press-in lid featuring Honeycomb InsulationTM, adding additional temperature control for your beverage.
$29.95  Buy Now!!
RunLites Mittens
RunLites Mittens are constructed of super warm and soft Polar Fleece, featuring extra-long cuffs for enhanced warmth. Tech-friendly thumbs allow you to use your phone without removing your mittens! RunLites Mittens work with all RunLites LED light units. RunLites LED lights sold separately. They come in Pink, Black and Navy.
$29.95   Buy Now!!
Stockpile
For him, Stockpile is unique way to gift stock! Gift cards in multiple denominations are available, and thousands of stock options make for smart and fun investing. Great for the financially savvy or for those looking to get their foot in the investment door!
$25.00  Buy Now!!
Ono Good Bowl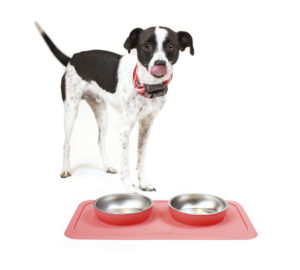 The Good Bowl (Double) is a game changer for those messy little noshers we like to call our pets. It is an all-in-one mat with bowls that captures your pet's mess. What else? The mat SUCTIONS to any flat surface, making it difficult for paws (and tiny toddler hands) to tip over.
All Ono mats come with the mat PLUS two removable stainless steel bowls, which makes for easy refills and cleaning. Your mat will look brand new meal after meal and wash after wash, as silicone doesn't fade or deteriorate. AND, the mat is made from 100% food-grade silicone that is BPA, BPS, PVC and phthalate free.
Designed for small / medium pets. For indoor use only.
$24.99  Buy Now!! 
GoPure Pod
The GoPure Pod is changing the way the world drinks water by continually purifying and enhancing your tap water on the go. Just drop this wine cork-sized pod into any bottle, pitcher or glass for clean, healthy and great-tasting water to not only give you peace of mind that the water you're drinking is safe, but to also help reduce the use of plastic water bottles. The pod filters Lead, E.Coli, Chromium, Chlorine, Fluoride, among many other impurities through the patented technology PuriBloc™. Each pod lasts up to 6 months, treats up to 264 gallons of water and replaces 2,000 plastic water bottles.
$24.95  Buy Now!! 
M.A.X. "Purr"fect Stretch Scratcher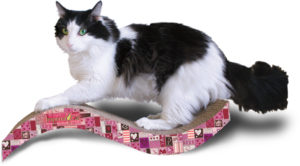 This scratcher offers kitty plenty of room to stretch out and scratch. Plus, the curved contours are ideal for a mid-day snooze. Includes a bag of Cat Claws' famous 100% pure Cat Claws Naturally Nip Catnip.
$24.95  Buy Now!! 
Cäk
Unlike any other tumbler, this clever cup comes with a n'ICE pair – blue ice balls designed to keep your drink cool even longer, without watering it down. The cäk tailgater is double-walled, with vacuum sealed insulation and comes with an air tight lid with embossed cäk logo. Live it up, drink it down and party hard with your favorite new drinking buddy.
$23.99 Buy Now!! 
Sparkle Rainbow Unicorn Horn
beautiful, handmade unicorn horn headbands that come in an assortment of fairy-tale-like hues and designs. These unique creations make the ultimate play experience for your little princess to play make-believe in an enchanted world of adventure.
$20.00  Buy Now!! 
Matador NanoDry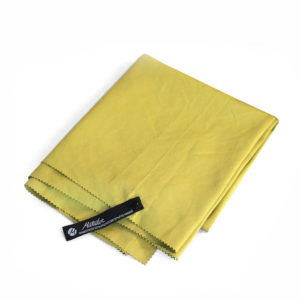 NanoDry™ Shower Towel (Large) – $34.99
· Full-sized travel towel (120 x 60 cm)
· Gold-coat™ antimicrobial technology for long-lasting use
· Ultra-light, nanofiber material
· Vented, silicone carrying case dries towel while keeping your other gear dry
· Absorbs over twice its weight in water
· Easily affixes to luggage with included carabiner for quick dry
$19.99 – $34.99   Buy Now!!
MIDNIGHT MAGIC™ SLEEP MASK
Adjustable sleep mask that contours to your
facial features + won't smear your makeup.
$19.99  Buy Now!!
Stomp Rocket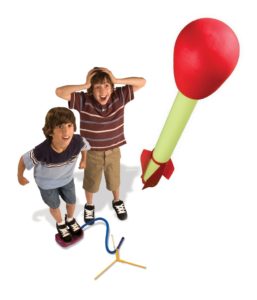 Looking for an enticing and educational way to get your kids back to being active and enjoying the fresh outdoors? With Stomp Rocket, you can bring STEM learning to life in your own backyard. Stomp Rockets help kids explore concepts from science, technology, engineering, and math while doing what kids do best: having fun! It's simple and easy to use; Just run, jump, and stomp on the launch pad as your kids get to watch the Stomp Rocket ascend up to 400 feet in the air! You can even join your kids in their outdoor fun and you'll all be amazed by this simple, yet enticing new game for the family and friends.
$19.00  Buy Now!!
Book 'Why Love Succeeds or Fails'
What could be better for Valentine's Day than finding out what kind of lover you are? And who is your best love-match? This book won the National Indie Excellence Award for a relationship book in 2014.
$15.95  Buy Now!!
Red Fortera
Red Fortera is an all-natural, male performance enhancement supplement that helps provide superior virility on-demand. Users simply TAKE RED 30 minutes prior to sexual intimacy. The benefits have been reported to last up to 72 hours. Red Fortera can help increase performance, virility and stamina without the side effects found in other male enhancement pills, and is clinically tested, physician recommended and partner approved! Partners of men that take Red Fortera report seeing and feeling the dramatic differences in the user's virility, performance, stamina and confidence. In turn, these partners of men who take Red Fortera report improved satisfaction and the desire for their men to TAKE RED AGAIN AND AGAIN! Red Fortera works in under 30 minutes and is comprised of the highest-quality, natural ingredients which are carefully selected for their superior characteristics and functionality.
$15.00  Buy Now!!
Stretch Fleece
Fleece your pup with love with this unbelievably soft and stretchy garment that's a piece of cake to put on. Made of recycled polyester and 7% spandex for 4-way stretch, the fleece moves with your dog, making it the most comfortable coat around. Plus, it's machine washable!
$15.38–$36.50  Buy Now!! 
Tipsy Tags
Tipsy Tags magnetic wine charms are the most chic way to ensure guests don't misplace their glass or mix it up with others. Tipsy Tags offer an assortment of dazzling charms as well as a variety of others. Designs can also be customized with any image, logo and more. These drink tags are the perfect home accessory and the absolute cutest gift!
$14.99   Buy Now!!
FilterSnap – air filter delivery service
If you or your family sneeze and wheeze your way through spring, you probably have a whole routine to get relief at home: keep your windows closed, crank up the air conditioning, clean your ceiling and bathroom fans, and so on. But here's a key defense that many people forget: change the air filters in your furnace.
Furnace filters trap airborne particles like pet dander, dust mites, pollen and mold spores to prevent the dirt from entering the furnace's blower. As the particles build up, the filter gets clogged so these allergens stay in the air. Add that to outside offenders that are unleashed as plants begin to bloom, and you've got allergen overload. Result: misery.
So be sure to add filter changing to your spring to-do list – and to make it easy, use a service like FilterSnap (www.filtersnap.com) that delivers filters to your door on any schedule you choose. Just tell the company your filter size (you'll find it on your existing filter), and select the filter quality you'd like (basic, standard or ultimate) and the replacement schedule (1, 2, 3, 6 or 12 months). When the box shows up, you'll know it's time for a filter change. Your family – and your allergies – will love you for it.
$14.00 – $22.00 Buy Now!!
Terminator Popping Frog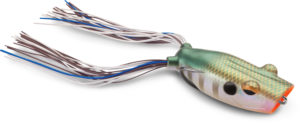 Topwater fanatics, get ready for action. With a cupped face that creates a loud, strong pop, this frog is sure to drive fish crazy. The bait features a custom VMC frog-gap hook, round-rubber legs, a heavy-duty welded line tie and lifelike detail from nose to rear. It's also tail-weighted to increase casting distance and stability on the retrieve. The frog's body is extra soft, easily compressing when bass bite into it to increase your hook-up ratio, and comes in 16 irresistible color patterns.
$10.99  Buy Now!!
Sequined Art
Sequin Art Whether you want to piece together a stunning picture to hang on your wall or create a glimmering 3D rendition of your favorite animal, SEQUIN ART® has it. Using the simple concept of small pushpins to affix your dazzling sequins to a pre-planned picture board or design figure, it is as easy as pick, stick, and play.
Sequin Art pictures are so easy to make. You don't need to be an artist or a dedicated crafter to produce a gorgeous sequin picture every time.
Includes an easy to follow full colored instruction book. Just place the velvet design on the frame and attach the glittering colorful sequins using the pins provided to complete a vibrant picture.
Hours of relaxation and fun; plus the pride of hanging it on any wall for family and friends to admire. Ideal for every skill level and interest.
Both adults and children 8 years and above will love creating this fantastic picture.
$9.99  Buy Now!! 
Can I Kiss You?: A Thought-provoking Look at Relationships, Intimacy, and Sexual Assault
Everyone; people of all ages, genders, sexual orientations and socioeconomic backgrounds, need to hear the challenging and life-changing message in his just released book, Can I Kiss You?
Can I Kiss You? is a fun, helpful journey revealing the faults of body language, the joys of talking, the serious impact of wrongful behaviors, how to EXPECT RESPECT from your partners throughout all facets of a relationship, how to help your family and friends, and much more! Best of all, you are going to gain realistic skills you will have fun using in your life and sharing with those you love (both children and adults).
This insightful book full of candid advice, real-life scenarios, and interactive exercises is revolutionizing each person's approach to dating & building respect – all while helping address the reality of sexual assault in today's culture, including how to intervene to help others.
While most people simply "make their move" on a date, Mike Domitrz reveals why asking first makes all the difference.
$9.95  Buy Now!!
Rapala Skitter V
An exclusive V-Rap belly design radically alters the action of the newest Rapala topwater lure, the Skitter V. When used with quick rod snaps to create drastic direction changes, followed by soft, long glides on slack line, it consistently entices topwater strikes. Like Rapala's Skitter Walk lures, the Skitter V is loaded with a single-ball bearing that emits a unique, fish-attracting "clickety-clack" noise. Designed for both freshwater and inshore gamefish species, the lure is available in 10 dynamic color patterns that will drive fish wild.
$9.49  Buy Now!!
Sipsee(TM)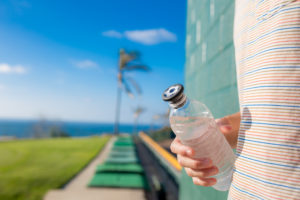 Sipsee™—a new BPA-free, portable and customizable bottle stopper that fits into water, wine, beer and other bottles—even salad dressings!
Sipsee is the only patented, universal, reusable and fun way to help people identify bottles, reduce waste and eliminate the spreading of germs. Busy moms are frequently chauffeuring kids from point A to point B, all while trying to serve snacks/drinks, get their kids changed and break up fights in the back seat of the car. Sipsee gives mom's peace of mind by providing a stopper that will avoid spills, give kids something to show off their personality and keep them from getting sick.
The customizable and portable bottle stopper can be personalized based on color, sports team, company brand, emoji, etc. The product is available in various colors, including red, and comes with stickers, which are perfect for Valentine's Day and beyond (sample images below). It also comes with a high-quality, sanitary portable case and can be attached to a key chain, backpack, etc. for the road. Plus, by using Sipsee, your readers will no longer throw away half-used bottles; instead, they will save water and reduce plastic waste—and that's a little extra love for the planet.
$7.95  Buy Now!! 
Bumkins Nixi Line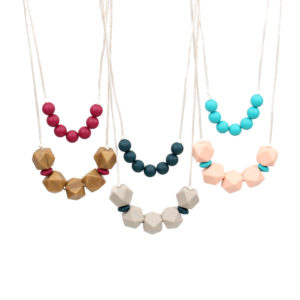 The Nixi line at Bumkins offers a great gifts for moms everywhere! From reusable snack bags, travel bags, laundry bags, teething necklaces and more, moms will love the fun, fashionable, and functional items. Their fashion-forward prints and designs will make perfect gifts for moms – plus, they're eco-friendly, made of waterproof fabric, recycled plastic water bottles or 100% food grade silicone!
$6.95  Buy Now!!
Storm 360GT Searchbait
The 360GT Searchbait™is the ultimate confidence lure that has been designed to fish anywhere by all skill levels. As a searchbait, it allows you to cover more water, uncovering more fish. That is just the beginning. Once you locate fish, there's no need to switch your presentation. The 360GT Searchbait™ has a natural swimming action fish can't refuse. Fishing it couldn't be easier, simply cast it out and reel it in with a steady retrieve. Exclusive VMC® Coastal Black™ hook has extended "leg" on line tie to further enhance action. 60° angle keeps lure swimming in the perfect position. Hang on tight and be ready for action. Life-like rattling jig head and body fit precisely, with color patterns that perfectly match regional forage. This one fishes circles around every other bait.
$4.99  Buy Now!!
CardFool
In today's electronic fast-paced life, it's a treat to receive something special and personal in the mail (that's not a bill). This Valentine's Day, CardFool wants to encourage everyone to tell their loved ones how special they are to them with a customized greeting card. The site has hundreds of original designs, and lets you write your own message and send to anyone in the U.S. for just $3.99. A small price to pay for a priceless gift. Not to mention, the card will never rot or break – and the best part, it doesn't need you to babysit with water and sunlight to keep it alive.
$3.99  Buy Now!!
BnBFinder Gift Certificate
BnBFinder Travel Gift Certificates are for anyone who is ready for a one-of-a-kind experience. Whether you seek a heart-thumping ice climbing adventure, culinary lessons, family outings, or a quiet refuge, there is a bed and breakfast out there to match anyone's preference. A BnBFinder Travel Gift Certificate is about choice and the freedom to go anywhere or anytime to more than 1,500 B&B's in North America. The best part is there are no blackout or expiration dates, and they can be set at any denomination.
Various Prices Buy Now!!
Zoonicorn App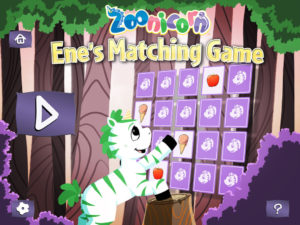 Fight indoor boredom and uncover a new world for your child that is filled with adventure and a cuddly sidekick to snuggle up to. Zoonicorn creates a virtual world of games and activities such as: coloring books, Zoonicorn mazes, and crossword puzzles. All of these actives are experienced with a faithful stuffed animal companion right by your child's side. These fun and educational games will fill your child with excitement as they explore a new world that will create a mystical quest.
Free  Get Now!!
**All images courtesy of the company who's product they represent, and are used with permission for this guide.