What do you say about a man who doesn't have anything to say? You say, hey – you're funny! Tape Face is delighting Las Vegas audiences of all ages at Bugsy's Cabaret at the Flamingo. This accomplished entertainer came to the attention of millions with his rise to the finals of Americas Got Talent and is in Vegas for a limited run through May 7th.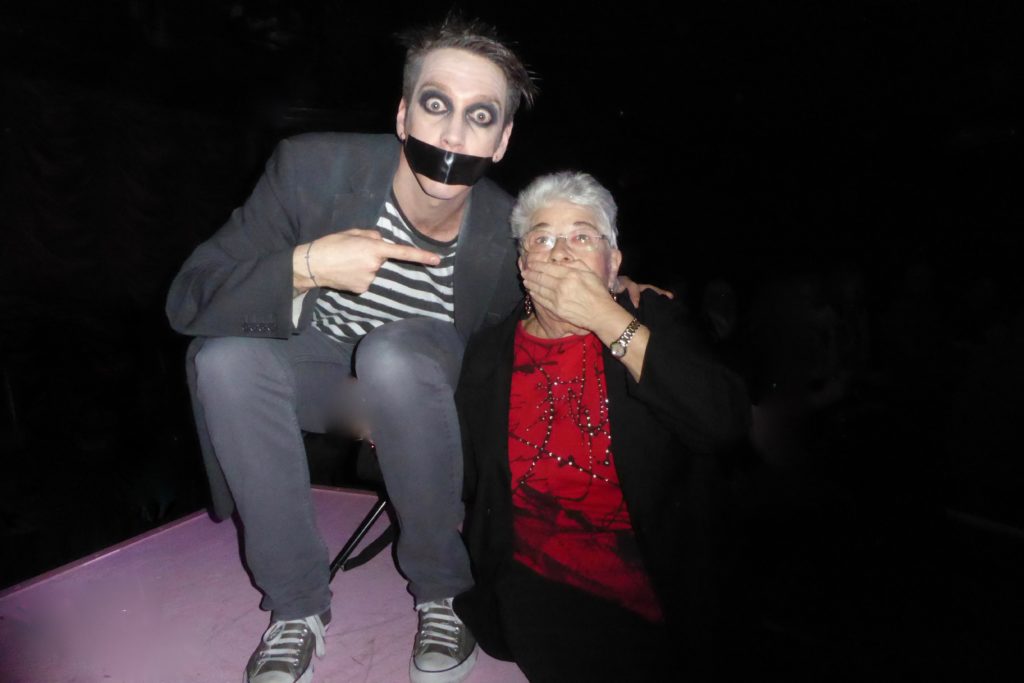 Arrive early and you'll have a chance to pose for photos with your own camera – a nice touch as so many shows now bar personal cameras and only allow photos they sell. Don't think your early arrival gives you a chance to chat with this charismatic entertainer. He is charismatic, but yes, his mouth is taped!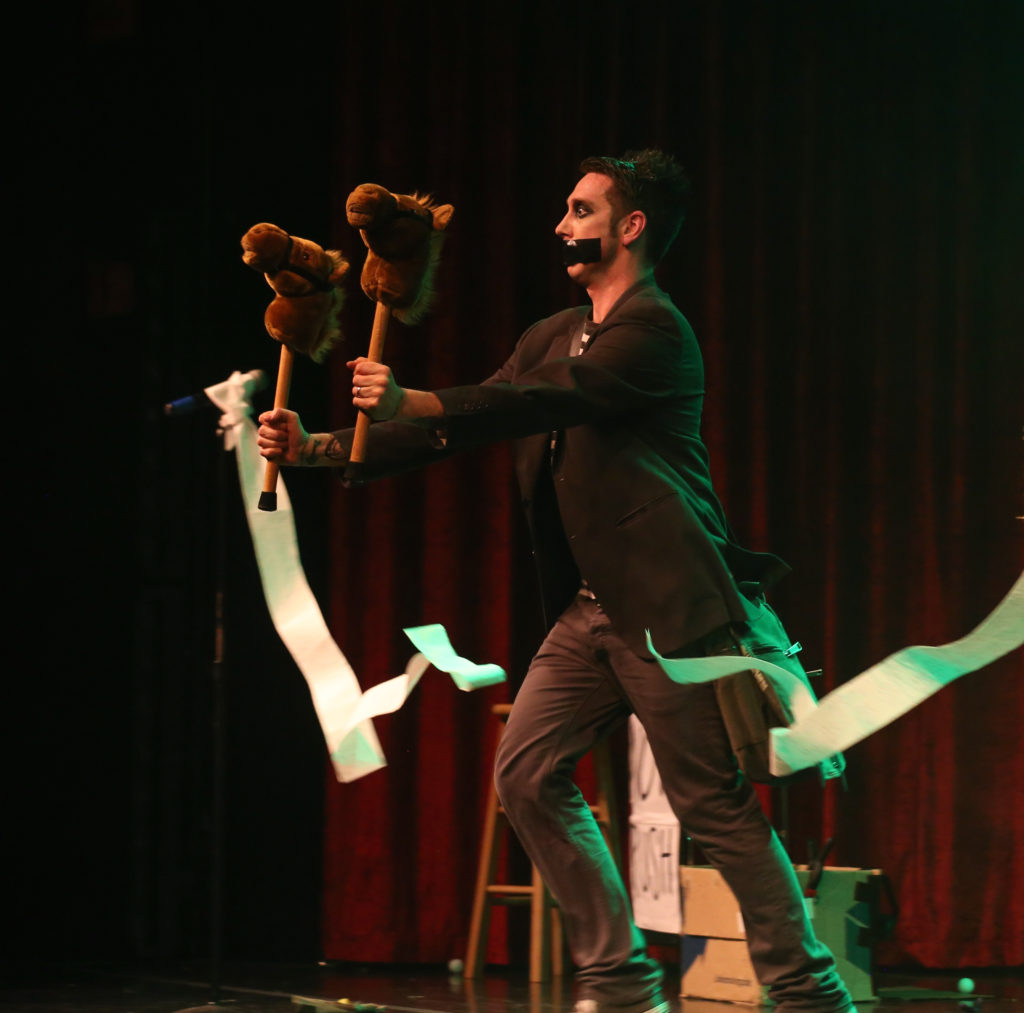 Tape Face may not hold a conversation with you, but boy does he communicate as he nabs audience members and brings them on stage to participate in the show which soon feels like a big party. Obviously there are loads of sight gags. Props include staple guns, safety glasses, trash bags, tape measures, clamps, squeaking balloons, and sock puppets. Yes, the sock puppets which brought the audience members to their feet on Americas Got Talent inspired huge applause at the show.
Picture two men – Tape Face and a volunteer from the audience. Staple guns, balloons placed in significant locations ( the gentlmens' jewels), safety glasses – a duel! A very funny duel. And beware the on-stage button warning, "Do Not Touch" which sets off the 60 minute count-down. The fun and laughter is outrageous and contagious. No one is safe. Victims, um, volunteers are selected from all sections of the room.
Then there's the toilet seat and cheerleading pom poms and a plunger. The result is hilarity gone viral. I can't quote any lines from the show – there aren't any. Music is used to full advantage with "Mission Impossible", "Star Wars", "Unchained Melody" which most will recall from the clay molding scene in the movie Ghost, and "I Feel Good".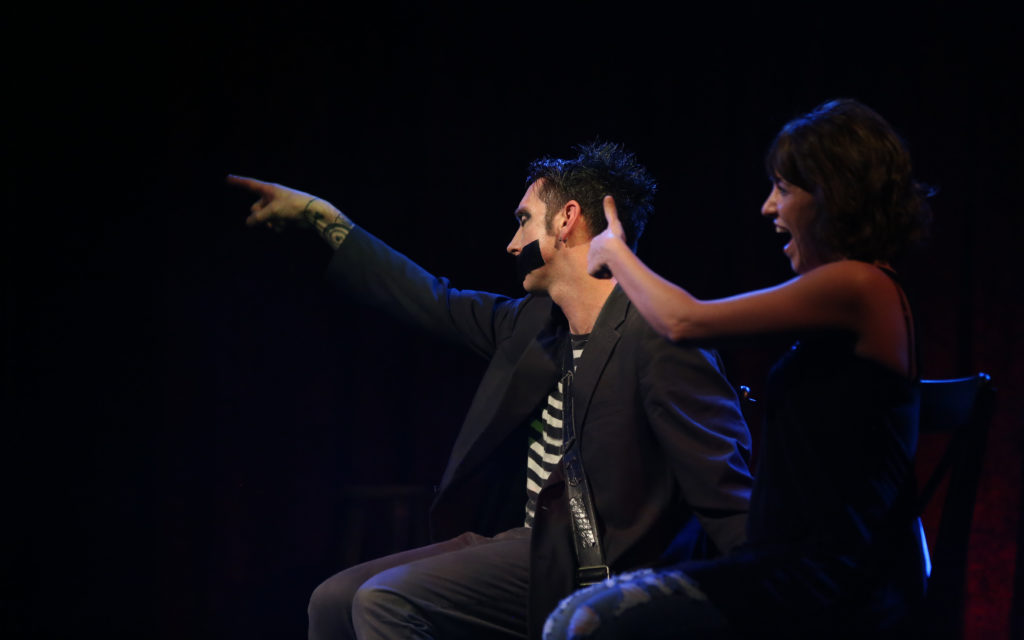 Picture a combination of Charlie Chaplin, Buster Keaton, and Street Performers appealing to your inner child. Simple, clever, unique, funny, and inventive. See Tape Face at the Flamingo Wednesdays through Saturdays at 8 p.m. For tickets, check out Ticketmaster. But hurry, his other commitments will take him away on May 7th.