Please note products are listed from most to least expensive.
1 Voice Wireless Earphones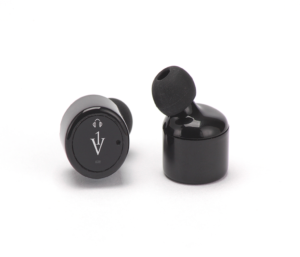 When we say wireless, we really mean it. The 1 Voice Wireless Earphones use the most cutting edge technology paired with quality precision craftsmanship to create one of the smallest and most lightweight earphones possible. They are ergonomically designed to sit comfortably in your ear and not fall out. Each earphone has its own speaker, wireless chip, battery, and mic so that they can work independently or when paired together.
$119 Buy Now!!
HOOT for Kids


HOOT for Kids offers a unique approach in enhancing your child's play time through the use of quality toys, fun activities and play tips. Unique treasure boxes are customized for your child by our Pediatric Occupational Therapist. Each box includes a personalized activity card with suggested tips for play, including instructional tips for parents on how to play with their kids utilizing each of the hand-selected toys. Hit the gift-giving jackpot with something both you and your child will be thrilled about. 
$34.99  Buy Now!!
Stan Lee: The Man Behind Marvel
In Stan Lee: The Man behind Marvel, Bob Batchelor offers an eye-opening look at this iconic visionary, a man who created (with talented artists) many of history's most legendary characters. In this energetic and entertaining biography, Batchelor explores how Lee capitalized on natural talent and hard work to become the editor of Marvel Comics as a teenager. After toiling in the industry for decades, Lee threw caution to the wind and went for broke, co-creating the Fantastic Four, Spider-Man, Hulk, Iron Man, the X-Men, the Avengers, and others in a creative flurry that revolutionized comic books for generations of readers.
Stan Lee: The Man behind Marvel not only reveals why Lee developed into such a central figure in American entertainment history, but brings to life the cultural significance of comic books and how the superhero genre reflects ideas central to the American experience. Candid, authoritative, and utterly absorbing, this is a biography of a man who dreamed of one day writing the Great American Novel, but ended up doing so much more—changing American culture by creating new worlds and heroes that have entertained generations of readers.
$22.95  Buy Now!!
Tin Cup
Surprise your friends or loved ones with a classic game of golf.  Make this experience even more special with Tin Cup, a 100% stainless steel ball marker proudly made in the USA. Their personalized cups are the perfect gift for the gold over and with 150 to choose from you're guaranteed to find the right one. Simply insert your favorite ball into the half tin that comes with a uniquely designed stencil, easily color in the design, and presto, you've added some uniqueness to your putt and golf gear. Tin Cups are sold at Dick's Sporting Goods, PGA TOUR SuperStore, The Paradies Shops (Airport Shops), Roger Dunn Golf Shops, and hundreds of golf pro shops.
$19.95  Buy Now!!
MaryQuest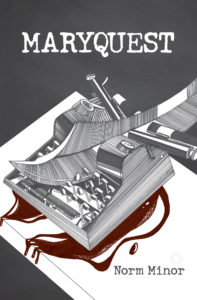 Timely Novel Explores the Perilous World of Independent Journalism. Reporting on the world has become far more dangerous for journalists in recent years . In the novel MaryQuest, author Norm Minor gives new dimension, depth, and nuance to the perilous world of independent journalism with a thrilling adventure that takes readers into the very heart of one of the most ruthlessly corrupt, dangerous countries on the planet: Algeria.
Set in the 1990's – often referred to as Algeria's "Black Decade," in which a brutal civil war took place that saw 200,000 civilians and dozens of journalists killed – MaryQuest is a fast-paced, politically charged, and historically enlightening read told through the eyes of American twin sisters, Mary and Janet Wellington.An action-packed work of fiction that reveals the all-too-real plight of journalists in hostile environments, MaryQuest also subtly tackles the increasingly timely debate about Islam as a religion versus a political view.
$17.14  Buy Now!!
Bookroo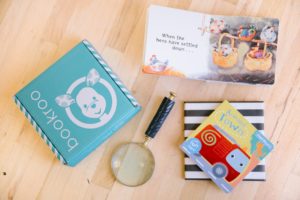 A monthly kids book subscription box to help kids fall in love with reading, and make it convenient and affordable for parents to build their children's libraries. Each box contains either 3 board books or 2 picture books and the combined retail value of the books always exceeds the subscription price!
$15.99-$17.99  Buy Now!!
Winston, a children's book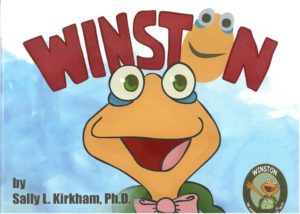 "Winston" tells the tale of Winston the Impersonating Turtle, the beloved puppet created by Las Vegas headliner and winner of America's Got Talent Terry Fator. In the book, Winston is just an ordinary turtle living by a pond. He dreams, however, of being something special.  This adorable rhyming book follows the story of how Winston discovers his amazing talent to sing after striving to do more than simply living the slow turtle life. With endless practice, Winston achieves his dream!
$15.00  Buy Now!!
Book of the Month
Book of the Month is a subscription service that lets the recipient decide which books to receive every month. On the 1st we announce the five best books of the month. All plans include 1 hardcover book of the member's choice each month and free shipping.
Try 1 month for $15, or 2 or 3 months for just $10 per month.
$15.00  Buy Now!!
Wraps Headphones
This summer, blast the music with Wraps Wristband Headphones: Anti-tangle storage with superior sound! Achieve good times and tan lines while eliminating the frustration of searching for your headphones only to find them lost or tangled in the bottom of your beach bag or pocket. Whether in your ears or on your wrist, wraps guarantee to be a must have accessory this summer! Let all your troubles wash away when you throw on a pair of these cleverly designed patented headphones! Designed by British designers, these gadgets will also be the ultimate fashion statement that amps up your outfit and coordinates your summer look.
$14.00 Buy Now!!
Girl Ghosted: A Penny Wade Mystery
Penny Wade is a young social worker in South Boston, earnestly trying to help others, while also hoping to find love. Online dating seems like the perfect way to meet new people, and distract her from a painful past. After a string of disastrous first dates, she finally meets a man and tumbles into love with him. Her happiness is short-lived, however, when digital dating turns deadly as a killer scans dating profiles to select his targets. Penny must manage her challenging caseload, including a particularly heart-tugging case in which she's working to support a depressed young mother and assess allegations of abuse, while also trying to find a murderer before she is "ghosted" for good. Page-turning from the first sentence, this book will appeal to fans of traditional thrillers, but is full of surprises as English infuses humor and tenderness into the everyday interactions and relationships in Penny's life.
$12.99  Buy Now!!
The TimeKeepers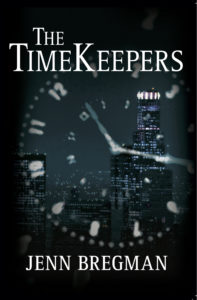 Big Law, Big Money, and a Tangled Web of Conspiracy & Murder… The fault lines that run through Los Angeles aren't only literal. The epicenter of A-list stars and coulda-been-someone's, glittering privilege and gritty desperation are inextricably linked in the City of Angels. In The TimeKeepers, the nail-biting debut crime thriller by Jenn Bregman, the sexiness, seediness, and simmering tension of the city are brought to life – culminating in an unforgettable tale of big money, big law, conspiracy, and murder.
Brimming with corrupt judges, dirty cops, offshore banking, massive fraud, and countless twists and turns through the highways and byways of southern California, Mexico, and the Cook Islands, The TimeKeepers follows Sarah as invisible strings pull her closer and closer to the core of a shocking conspiracy. A heart-pounding page-turner, The TimeKeepers upholds Los Angeles' great 'noir' literary tradition and breaths new energy into it – and heralds Jenn Bregman's arrival as a notable new voice in the contemporary crime thriller arena.
$12.99  Buy Now!!
Oubliette–A Forgotten Little Place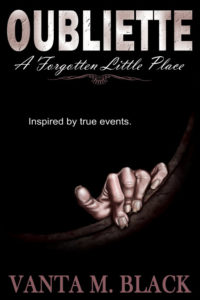 Veronica knows the monsters aren't "just in her head", but no one listens to the headstrong ten-year-old as they tie her to a hospital bed every night.  Years later, after being dumped by her business-partner/boyfriend, Veronica finds herself on the verge of bankruptcy. Then a late-night call promises the perfect solution — a job opportunity decorating a castle in France. Will Veronica risk what little she has left to chase a fairy tale?  When the shadowy things that once terrorized her return, Veronica must decide how much she'll sacrifice for them, for her sanity, and for her life.  Oubliette — A Forgotten Little Place consists of interwoven stories with paranormal twists. An epic adventure, it spans nearly two millennia.
$11.19-$34.99  Buy Now!!
THE SHORES OF OUR SOULS, A Novel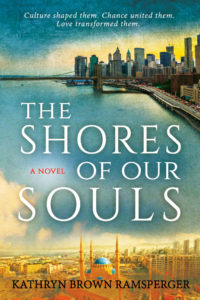 Running from the past and toward each other, their secrets will determine their destiny.  Qasim, an Arab Muslim U.N. official fleeing family obligations in 1980s war-torn Lebanon, meets Dianna, escaping her rural Southern roots to become a researcher at the Metropolitan Museum of Art. Will their love be enough in this war-torn, conflict-weary world? Ramsperger's novel gives an entirely new perspective on the controversial conflicts in our hearts and in our history.
$5.95 ebook-$16.97 print book  Buy Now!!
Links
In high school, Charlotte Windham was a typical student going through an awkward phase — glasses and all. She harbored a crush on Garrett Stephens, the teen heartthrob everyone can't help but fall for during that unfortunate ugly duckling phase of one's teen years.Flash forward fifteen years later, and Charlotte and Garrett have a second chance encounter at a Los Angeles restaurant. However, this time around, Charlotte has leveled the playing field. She's a bestselling novelist, with Steven Spielberg vying for the role of director in her book's film adaptation.Garrett hasn't fared poorly either, transforming from teen heartbreaker to adult lothario. A now successful professional golfer, he's recently suffered a major setback in the form of a possible career-ending shoulder injury. Links is a truly feel-good novel that will satisfy everyone who picks it up, and give hope to even the most jaded among us.
$4.99-10.00  Buy Now!!
Poo-nicorn Plushies 6″ & 14″
Available in a variety of colors, these lovable plush toys are the best of friends. Their cute feet are ultra-squeezable, and you can even style their hair any way you'd like.
$4.99-$9.99  Buy Now!!
Bbuddieez
BBuddieez, an adorable collectable that you can play marble style games with and wear anyplace you can imagine, making it ideal for traveling and road trips.
BBuddieez are not only fun and fashionable but they also foster close relationships through shared learning experiences and encouraging team play with challenging and competitive activities.
$4.70  Buy Now!!
Poo-nicorn Squishiez
Squish'em & Squash'em or use them as pencil toppers! Each Squishiez comes in a colorful capsule that can be converted into a moon chair for you to display your favorite Squishiez characters.
$2.99  Buy Now!!
All images are used with permission from the various companies.