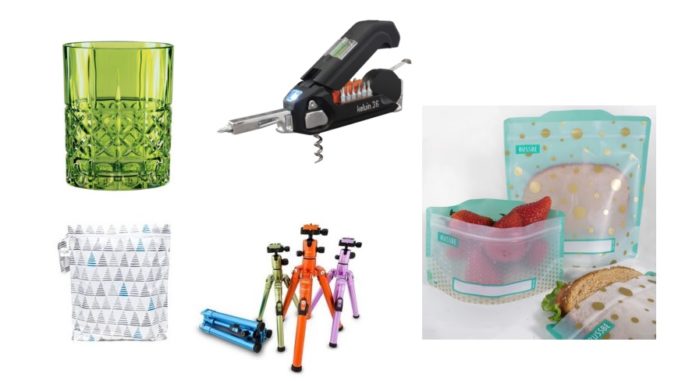 Please note products are listed from most to least expensive.
Verra Mobile Bar
Be the toast of any party when you serve your guests with the Verra Mobile Bar by BDI. Being mobile, it will follow the party wherever it may lead! As a summer entertainment must-have, Verra is designed with a micro-etched glass surface all over that is not only beautiful, it is durable, resists scratches and is super-easy to clean up. The cart comes in a gorgeous summery Aqua color, along with Oyster and Black. 
A unique feature in Verra is the center storage drawer, which also has a stemware rack incorporated underneath. When the drawer is open, you can slide wine glasses into the rack, and when you shut the drawer, it locks the glasses in place so they don't collide or fall.  The bar has removable inserts on the bottom shelf for keeping bottles organized and in place while the cart is in motion. Being on wheels, you can take Verra into any room (or even outside), but they can lock for when you need it to stay put.
$1,499 Buy Now!!
Monolith BBQ Guru Edition
The Monolith BBQ Guru edition is the complete outdoor kitchen and allows for every cooking technique possible. The extensive range of 12+ included accessories offer multiple fire configurations and a variety of cooking methods such as direct cooking, indirect, two-zone, and pizza/baking. Explore your culinary creativity and grill, barbecue, smoke, bake, sear, or roast—the options are limitless with the all-round talent, convenience, and possibilities available by using just one grill.
With the CyberQ Cloud, a high-tech BBQ temperature control device, users can easily control cooks on their Monolith BBQ Guru Edition from the convenience of a smartphone, tablet, or PC. The advanced BBQ accessory constantly and automatically regulates your Monolith's temperature. In other words, it does the work for you and gives you the freedom to entertain your guests while the CyberQ Cloud monitors your fire. It even notifies you via email or text message alert when your food is done. Users can also control their cooks– without having to lift a finger! With an Amazon Alexa-enabled device, grillers can ask questions like, "Alexa, ask CyberQ Cloud, what is the temperature of food 1?"
$1,144.00- 1,770.00  Buy Now!!
Epson PowerLite 1781W Wireless WXGA 3LCD Projector
The PowerLite 1781W offers a convenient form factor ideal for business travel, wireless connectivity for quick and easy content sharing, and flexible positioning with automatic vertical keystone correction for proportional, high quality display from multiple angles. The PowerLite 1781W also allows users to share HD videos directly from a smartphone, tablet or streaming device, supporting Chromecast via HDMI®, plus Roku and MHL-enabled devices.
Epson's PowerLite features a 3LCD, 3-chip technology for 3x higher color brightness and up to 3x wider color gamut than competitive DLP projectors. In addition to auto vertical keystone correction, the PowerLite 1781W offers auto horizontal keystone correction and Screen Fit to quickly adjust an image to fit any screen, even if the projector is placed off center.
$799.99  Buy Now!!
Travelpro Crew11 22" Exp. Rollaboard Suiter
• Patented PowerScope aluminum extension handle minimizes wobble and has multiple stops at 38", 40" and 42.5"
• High quality ballistic nylon fabric with Duraguard coating
• Tapered expansion capability of up to 2" on select models
• SUPRA™ Zipper heads have been engineered to resist damage from daily use and abuse
• External USB port on select models provides access to power on the go
• Dedicated pocket holds Power Bank for connection to external USB Port
$440.00  Buy Now!!
Epson WorkForce ES-300W Wireless Portable Duplex Document Scanner with ADF
Weighing just under three pounds, the Epson WorkForce ES-300W portable duplex document scanner boasts speeds up to 25 ppm/50 ipm and features a 20-page auto document feeder (ADF) for effortless batch scanning. The ES-300W can be powered through AC or USB 3.0 power, helping users stay organized at the office or on the road. In addition, the ES-300W can be powered by battery and offers wireless capabilities for scanning to smartphones, tablets, computers, or online storage accounts.
The ES-300W includes a TWAIN driver for simple integration with virtually any document management software, allowing users to save time and money by directly scanning files into their existing workflow. This portable document scanner also comes equipped with Epson's Image Processing technology for text and image adjustments such as auto crop, blank page and background removal. In addition, the ES-300W includes a robust software package including Epson Document Capture, ABBYY® FineReader and NewSoft® Presto! BizCard®. The OCR software can be used to either create searchable PDFs or editable files with Word® and Excel®.
$299.99  Buy Now!!
Henty CoPilot Backpack
The CoPilot Backpack is a versatile, stylish two-bag system that lets you arrive with wrinkle-free professional and formal outfits while not leaving your casual clothes behind. The secret is its rolling and ribbed garment bag that (unlike the competition) wraps around a second inner bag for shoes, jeans and T-shirts. Other perks include an outer RFID-protected pocket for ID and credit cards, a laptop compartment, a transparent toiletry case (with an opaque pocket for private items), a collapsible hanger, and even a reflective rain cover.
$279  Buy Now!!
Riedel M Series Decanters
These unique decanters introduced by Riedel in 2017, are designed to gently decanter younger white wines and more robust reds. Their one of a kind shape in Riedel's decanter collection sets them apart, and their amazing price for hand-blown fine crystal makes them perfect for a Father's Day gift to outfit dad's wine collection or as a summertime hostess gift.
$190.00  Buy Now!!
Dreampad
There's nothing like waking up re-energized. For the hardworking friend or loved one who deserves good sleep, Dreampad is the perfect way to give them a peaceful slumber. The Dreampad is a technology-based solution for reducing stress and improving sleep. The product is a comfortable pillow which uses patented technology to ease you into a peaceful sleep through relaxing sounds and gentle vibrations that only you can hear. No more time wasted counting sheep or tossing and turning throughout the night- Dreampad is a spa for your brain!
$149.00  Buy Now!!
BlissLights
Brighten up your landscaping with a unique lighting fixture, perfect for any kind of year-round occasion. BlissLights focuses on the experience and excitement lighting provides, so they have created a light fixture with holographic technology and fun, eccentric colors. They have brought magic to homes by satisfying a wide range of consumers looking to find a new way to light up their home by allowing them to turn into 'instant light designers' themselves. As leaders in the laser light industry, BlissLights brings happiness in the form of light to everyone and is perfect to compliment any occasion and lifestyle!
$139.00  Buy Now!!
Fizzics Waytap
Why does draft beer taste so much better than out of a can or bottle? It's the bubbles, and only Fizzics has the patented microfoam sonic technology to create the uniformly dense and compact carbonation that raises the flavor, aroma and mouth-feel of canned and bottled beer to craft-brew standards. Compatible with 12- to 25-ounce cans and 12-ounce bottles,and completely portable (powered by four AA batteries), Fizzics' new, streamlined Waytap is equally comfortable at picnics in the park or yard as it is in the kitchen, home bar or rec room.
$129.99  Buy Now!!
HUGGS Contour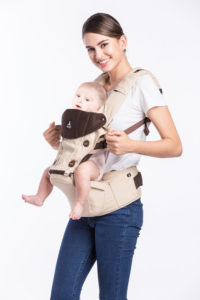 Toting around your little love all day isn't realistic unless you have arms of steel. Abiie's NEW Huggs Contour is an innovative baby carrier built to keep you and your baby comfy as you enjoy sight seeing or navigating the airport. This revolutionary carrier booster not only provides all-day comfort, the ergonomic design ensures a healthy sitting position and support for heavier babies. While some types of baby carriers may interfere with healthy hip positioning, Huggs Contour actively prevents hip dysplasia by seating baby in a healthy position for an extended period of time. What is hip dysplasia? The medical term for instability, or looseness, of the hip joint, hip dysplasia affects thousands of children each year and ranges from mild instability to complete dislocation.
$129.00  Buy Now!! 
The San Diego Organic Round Towel
This navy blue towel was designed with the waves of San Diego in mind. Keep it in your car for sandy adventures and bring it on the airplane to snuggle up in. It'll quickly become your go-to travel companion.
– 100% GOTS certified Organic Turkish cotton, grown in the Aegean region
– Designed and sewn in California
– 240 GSM
– 5 feet in diamater
– Quick drying
– Lightweight
– Washer / dryer safe
– Softer with every wash
$128.00  Buy Now!!
Dust & Sugar Accent Pillows
People are always looking for simple ways to update their decor or add a touch of elegance to any room…Dust & Sugar is a fantastic way to do this!  Dust & Sugar makes high quality Italian goat leather pillows for the discerning with an eye for fashion and design.  The pillows come in a choice of subtle, but stunningly beautiful colors there are perfect for the modern home.
$127.00  
MeFoto Air
Capture memories with the MeFOTO Air! The lightweight, easy to use tripod is portable, stable, and comes with its own carrying case. Plus, the Air is available in many vibrant colors!
$125.00  Buy Now!!
Gaia Tablescapes Barolo 16-Piece Set
Features
-Set Includes: 4 Dinner plates, 4 Salad plates, 4 Bowls and 4 Mugs
-Dishwasher and microwave safe
-Free-form, slightly irregular shape for an organic, delightfully undone and hand thrown feel
-Made of stoneware
-Plate base is covered with circular ridges
$120.99  Buy Now!!
IBERT GREEN SAFE T SEAT
Comes in Pink, Green and Red – Includes: Seat with Pad, Steering Wheel, T-bar and Locking Pin.  Patented T-bar mounting system. Center mount for better balance.  Better view for little passengers.  Attaches & detaches in minutes.  Safe, easy loading & unloading.  Fits most children 1-4 years.  Maximum Weight: 17.2 kg / 38 lbs
$109.95  Buy Now!! 
Deep Sea Fishing Charters
No Vacansea Fishing Charters specializes in various offshore fishing tactics off the east coast of Florida from Miami and Fort Lauderdale to Palm Beach. Captain Mario and Captain Kevin Cote (Father And Son) have both been fishing for over 20 years experience. We offer all different types of fishing charters so give us a call to book your trip today at 954-632-9340.
$100.00  Buy Now!!
Riedel Fatto a Mano
Riedel's new Fatto a Mano Series blends machine and hand glass blowing techniques to create these vibrantly colored varietal specific glassware. Stems are available in red, yellow, green, blue, black and white, paired with any of the varietal specific shapes: Cabernet, Old World Pinot Noir, Old World Syrah, Chardonnay, Riesling and Champagne Wine Glass.
$100.00  Buy Now!!
Epson Expression Home XP-440 Small-in-One Printer
Ideal for summertime arts and crafts with the kids, the Expression Home XP-440 Small-in-One printer is packed with convenient and practical features. Its hi-res 2.7″ color LCD makes setup and navigation easy. Plus, affordable individual inks mean you only need to replace the cartridge that runs out. The compact XP-440 allows you to print from virtually anywhere, with or without a network — even from your iPad®, iPhone®, Android™ tablet or smartphone. And, its 100-sheet paper capacity means you'll reload paper less often. You can also print Instagram® and Facebook® photo collages and more with Epson's Creative Print App.
$99.99  Buy Now!!
American Rhino Kiondo Beach Bag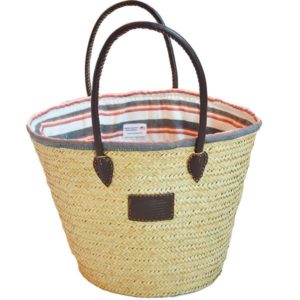 Prepare for a perfect day by the shore with the straw Kiondo Beach Bag! Handmade in Kenya, the unique kikoy fabric lines the inside of this tote creating a soft, padded space to store all of your belongings for your summer excursion. Available in multiple kikoy color options. Money from each American Rhino purchase funds conservation efforts to preserve endangered wildlife in Africa.
$95  Buy Now!!
Snooz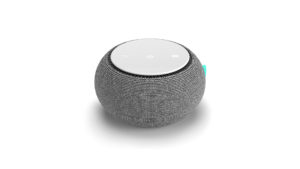 As counter-intuitive as it seems, white noise helps people sleep. The soft whir drowns out other sounds and creates an audible cushion, turning any bedroom into a haven. Unlike digital-based machines and loops, Snooz features a real fan, creating a natural, comforting sound that never changes throughout the night. And, with the fan inside the sleek, modern-looking case, there's no blowing cold air to disrupt sleep.
Portable and stylish, Snooz has completely customizable levels, from a light purr to a throaty buzz. It even features a nursery setting. (Many sleep machines exceed safety standards for both babies and even adults, according to a study reported by the New York Times.) And, of course, there's an app to control power, volume and scheduled shut-off times.
$79.00  Buy Now!!
OtterBox Mophie Charge Force Battery
As former competitors and leading experts in mobile protection and battery technology, OtterBox and Mophie teamed up to create durable products that will give consumers more battery time. This external battery pack with wireless charging capabilities is perfect for those long site-seeing days, which any Dad was enjoy. Features a low-profile, 2,500mAh capacity and priority+ charging that charges iPhone first, then the battery.
$69.95  Buy Now!!
autoXscape by INGEAR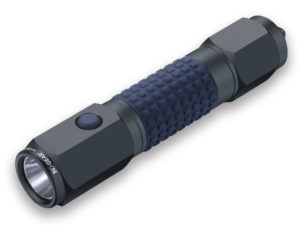 Keep your family safe on the road on your next trip! Every time we get into our car, we face unknown dangers – even ones we think would never happen to us. Engineered for the eXtreme: autoXscape is the first vehicle-mounted flashlight with lifesaving extras that helps drivers who become trapped in a sinking car. It features military-grade aluminum with IPX7 waterproofness and can be mounted and secured anywhere in your vehicle for easy access. Survive an extreme situation inside your car in three steps: slash to cut the seatbelt, bash to break the window, and flash to signal help with its high-powered flashlight including SOS mode. INGEAR promises a 100-Day No-Hassle Refund and a lifetime warranty.
$59.97  Buy Now!!
WindPouch
The hottest item this summer is the WindPouch, a cleverly designed, 7.3-foot-long hammock you inflate by simply waving it through the air — no trees needed! It's sturdy enough to support two people (up to 450 pounds total) for up to 8 hours of lounging. The 2-pound 6-ounce WindPouch features a proprietary, patent-pending headrest and its own storage bag. The Lite, available in a range of fun, bright colors, is perfect for the beach, poolside, lake, music festival or picnic in the park. Click here for a video to show you how easy it is! 
$55  Buy Now!!
Fresh
This stunning book presents Sybil Sylvester's most effervescent and distinctive floral designs. Organized by season, Fresh's exceptional floral designs include hydrangeas, muscari, baby green cherry tomatoes, and maidenhair fern wedged into gorgeous eggplants. Peppers, okra, and pinecones also often make their way into Sylvester's floral arrangements, evoking a woodland and sometimes earthy feel.
As a young girl, Sylvester always possessed a fascination with flowers, fairies, mushrooms, and mosses. Today, as a southern floral artist, she uses inventive ideas and fresh plants to illuminate her surroundings. Many of her plants come straight from her own garden, revealing a natural sense of connection that is evident throughout the pages. Arrangements are divided up by time of year, holiday, and type of occasion to make floral arranging easy even for a novice. Sylvester also includes a how-to section in which she empowers readers to create their own magic from the natural world. Glorious photographs, paired with step-by-step instructions and Sybil's own special brand of inspiration and helpful advice, demonstrate the relative ease in creating a number of delightful designs.
$50.00  Buy Now!!
Kelvin Tools
Kelvin Tools- Whether you're doing DIY home improvements, or ready to downsize the bulky toolbox… The Kelvin 36 is a nifty gadget everyone will want to keep close by. A combination of innovation, creativity and convenience, this marvelous multi-use device can come in handy when you least expect it.
The Kelvin 36 encompasses the essentials such as a screwdriver, hammer, flashlight, level, measuring tape and more. Versatile and compact, this rugged and stylish multi-tool is small enough to fit in the back of your pocket, making portability simple.
$49.99  Buy Now!!
Flagology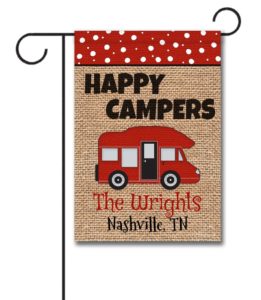 Flagology is a small business dedicated to printing flags in the USA – one at a time! Garden flags, house flags – add a photo, choose a fabulous art frame or your company or schools logo. Whatever makes your heart sing – we let you fly your heart on your very own flag! Come design with us today…..
Create, share fly! Happy flying y'all!
$49.00  Buy Now!!
Tenba BYOB Cooler Insert
Tenba's BYOB Cooler Insert offers an easy way to change any bag into a cooler! With heat-sealed seams and waterproof insulated interior fabric, the Cooler Insert keeps food cool while on the go, and even comes with a stainless steel Tenba bottle opener.
$49.95  Buy Now!!
Knuckle Lights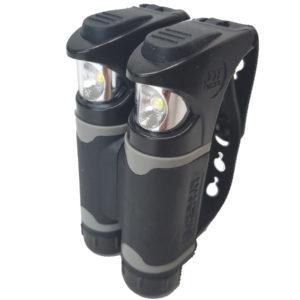 When you're spending time outdoors before and after daylight hours, getting around safely is an issue. Knuckle Lights make it easy to see and be seen during the dusk to dawn hours. They are designed to be worn on the front of your hands, in a perfect position to light your way while keeping your hands free. This must-have safety product is waterproof and comes with adjustable silicone straps to fit any hand size.
$39.99-$59.99  Buy Now!!
Thermacell HALO Mosquito Repeller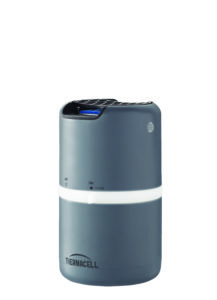 With Halo from Thermacell, an industry leader in insect repellent, consumers can easily and effectively make their backyard, campsite, sporting event, picnic, virtually anywhere a mosquito "death zone" without the sticky sprays, smelly candles, or harmful topical chemicals.
$39.99  Buy Now!!
DrFrid Kidswear
Dr. Elena Frid is a founder of DrFrid insect repellent clothing for kids.  As a medical professional and a mother, she was inspired to create DrFrid kidswear with built-in Insect Shield® protection. Insect repellent children's clothing is a remarkable breakthrough in personal protection and helps afford parents peace of mind when their loved ones are enjoying the outdoors in insect-risk areas. The collection offers an: 
BUILT-IN INSECT PROTECTION
EPA – REGISTERED (Reg. No. 74843-2)
ODORLESS
CONVENIENT
INVISIBLE PROTECTION
LASTS THROUGH 25 WASHES
NO SPECIAL CARE OR STORAGE REQUIRED
The DrFrid design philosophy was to create protective, comfortable, and fashionable kidswear every child can wear, while adding additional layers of protection from insects and the dangerous diseases they can carry. Finally, insect repellent they'll love to wear.
$39.99  Buy Now!!
Matador Droplet XL
The Matador Droplet XL is the ultimate waterproof, storage bag! With 20L of storage capacity this innovative bag can fold down to the palm of your hands when not in use. It's sleek, minimalistic look only adds to all of the bag's awesome features! Clip it on your beach bag, tether to your kayak, or pack it along on treks. Perfect for keeping any gear dry, or storing a wetsuit after surfing. Bring this travel essential on your next beach trip!
$39.00  Buy Now!!
Dirty Dunk
The Dirty Dunk® gives kids a cool and fun way to keep their rooms clean and allows parents to breathe easier at night. Just hook The Dirty Dunk® on the back of a door and watch as they swish or dunk their dirty clothes away!
The Dunk Collection™ is bringing back the original hit products, reimagined for the 21st century with new graphics and improved quality. Marshall McKinney president and founder of The Dunk Collection is a 2015 graduate of University of Arizona and is determined to make The Dunk Collection™ a leader in the rapidly expanding e-commerce marketplace.
$34.99  Buy Now!!
ECOlunchbox Three-in-One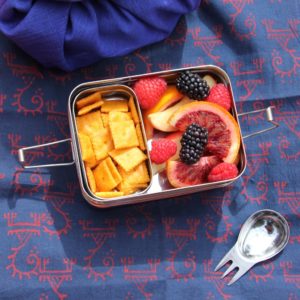 Their best-selling bento, the Three in One is crafted from 100% high-quality, food-grade stainless steel. Because it does not contain plastic, the lunchbox is free of all estrogen-mimicking chemicals, such as bisphenol-A (BPA), phthalates, and bisphenol-S (BPS).
$30.00  Buy Now!!
My Audio Pets
Last year's smash-hit stocking stuffer as picked by Oprah, Rachael Ray, USA Today and others — My Audio Pets — now has twice the cuteness and twice the kick-butt power, thanks to My Audio Pets Duets! The new line of adorable Duets animals work by themselves or in tandem, thanks to true wireless stereo (TWS) technology. Easily sync up to any smartphone, tablet or other Bluetooth-enabled devices and stream music straight to the tiny critters. Though not much bigger than a golf ball, the sound quality is as crystal-clear and powerful as the originals! Choose from Ice Ice Baby Penguin, GoGo Bananas Monkey, AMPEDphibian Frog, OWLcapella Blue Owl, Classical Cat, Party Pig and more than a half-dozen others!
$29.99  Buy Now!!
ShowOff Super Mount
Introducing the ShowOff…The most versatile phone mount on the market. It fits any smartphone creating a Personal Photographer, Body cam, Dash cam, & more in seconds. This allows you to mount your phone virtually anywhere. The ShowOff also comes with a bluetooth remote allowing you to take pictures and video hands free!
$29.99  Buy Now!!
Lice Removal Kit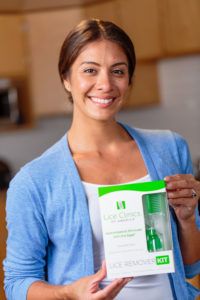 Lice Clinics of America, the world's largest network of urgent care clinics for lice treatment and providers of leading lice-removal services and products, created an at-home Lice Remover Kit. The first of its kind, this new kit contains a non-toxic liquid gel that kills lice, detangles hair and facilitates the removal of dead lice and eggs—all with no mess and a pleasant scent.
$29.99  Buy Now!!
CLIC Leash
One 'CLIC' ties your dog to a chair or table with ease! The first to incorporate an innovative system to the traditional leash so one can tether a dog in a single motion with only one hand, High5Dogs makes it convenient to bring your furry friend along!
$29.95   Buy Now!!
Hanger Jack
Big or small, HangerJack products will help keep your home organized. Clever, efficient and durable, the Gator 24 has maximum strength and is able to support up to 50 lbs. Easy to install, the Gator 24 comes fully assembled upon arrival. With 24 inches of hanging space, it is an essential organizing tool and is ideal for areas with limited storage. The Gator 24 folds neatly for transportation, making it easy to store and can be adjusted for a shorter length to fit smaller spaces. HangerJack was created to help ease your life with creative uses of space.
$29.95  Buy Now!!
Bubble Tea Silicon Teether With Holder by Loulou LOLLIPOP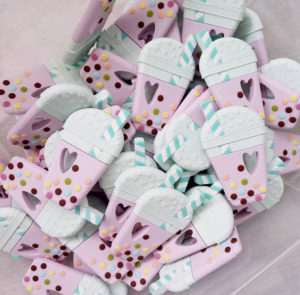 The Bubble Tea Silicon Teether With Holder is one of Loulou LOLLIPOP's own original designs! This silicone bubble tea teether with a holder is 2 in 1. It's a teether that can be used as a pacifier holder by removing the teether part. You and your baby can get your Boba on together!
– 100% food grade silicone.
– BPA, lead, cadmium, phathalates free.
– Textured designs to help ease of teething pain.
– Can be chilled for added relief.
– Wash before use.
$25.50 Buy Now!!
Stow-N-Go Portable Luggage System
One of the most tiresome and time-consuming things about travel is living out of a suitcase. Digging around for a fresh pair of underwear, hurriedly hanging up clothes and hoping they didn't wrinkle (yeah, right), and then trying to cram everything back in when it's time to leave. This is even more the case when people try to avoid checking bags and only use their carry-ons.
The solution is the Stow-N-Go Portable Luggage System. The multi-tiered organizer folds down into any carry-on-sized bags 20 inches or larger, saving up to 30 percent in space, and then unfolds for easy hanging in your room, without wrinkling a stitch. Sturdy hooks let you hang it in your closet, from a shower rod or door, or even off a desk or table! It even features a zippered laundry compartment for dirty laundry.
$24.99-$29.99  Buy Now!!
HandsOn Gloves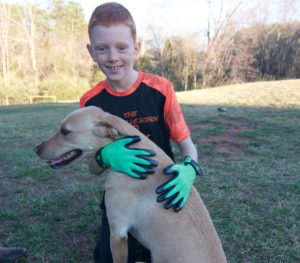 After a day full of good fun enjoying outdoor water play at parks, beaches, lakes, and more – bathe, clean, groom, and massage your pets with the helping hands of your children with innovative Junior HandsOn Gloves, now also in kids size! Junior HandsOn Gloves help encourage families to have their children lend a hand in providing tender loving care for their animals.
HandsOn Gloves work wet or dry with the 5-fingered glove allowing for the perfect combination of scrubbing nodules on fingers and palms. Users will find their animals wanting to come closer at groom time and HandsOn Gloves can help you bond with your animal. HandsOn Gloves are carefully designed with hypo-allergenic, bio-friendly components which are clinically proven to be safe for use with humans and animals.
Check out all 5 sizes now available in green or black: Junior, Small, Medium, Large, & Extra Large sizes.
$24.99  Buy Now!!
Drink Tops
There are few things more annoying than picking up your wine glass only to find a tiny winged friend has decided to dive on in. Whether it's a fruit fly in your favorite Zin or its full-sized cousin in your child's juice, keep those unwelcome guests from crashing the party with Drink Tops!  These ingenious silicone covers fit easily and snuggly over practically any sized glass, from margarita glasses to juice cups. With their innovative 'tap and seal' patent-pending design, you simply tap the center and Drink Tops puts a lid on it!
These fun colored tops don't just keep annoying pests at bay, they can keep the stinging ones away too. Bees and Yellow Jackets just love sweet drinks. Every year, nearly half a million people wind up in the hospital after an insect sting. Drink Tops helps keep flying pests from being attracted to whatever you or your guests have on tap.  
$24.95  Buy Now!!
Fancy Panz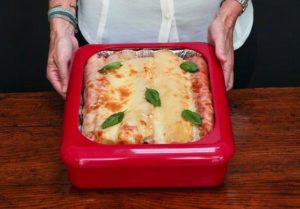 Something for you to consider to improve your backyard parties this summer– Fancy Panz! No one wants to show off their yummy food in those flimsy, foil-like, disposable unattractive pans. The Fancy Panz solution: Place a disposable pan containing hot or cold food into a decorative Fancy Panz, close the frame and you've, "dressed up your disposable pan." No more having to ask the hostess for a dish to scrape your food onto and drive home with dirty serving dish, or leaving your own serving dish at the party to most likely never see it again! With its stylish design, Fancy Panz will look beautiful on your table and there's. Clean up is a breeze and the food is presented in an attractive way.
$19.99  Buy Now!!
BugBand Portable Diffuser
Introducing one of the latest innovations for repelling insects, the BugBand Portable Diffuser. This diffuser is powered by 3 AA batteries so it can go almost anywhere with you. Its quiet fan distributes pleasant smelling Geraniol vapors protecting up to 300 square feet. Each refillable cartridge lasts up to 120 hours each.
Turning the diffuser to the ON position, a soft red glowing light will appear which indicates the diffuser is operating correctly. To help identify the batteries are getting low, the same soft red light will blink. The airflow is adjustable with a lever on the side of the diffuser. Comes with one starter cartridge. Refills available.
Check out all products online including Wristbands, Towelettes and Spray Lotion.
$19.95  Buy Now!!
Yumbox
Yumbox is an innovative, bento-style lunch container designed for both kids and adults. Yumbox is made with high quality, super durable, BPA-free, food-safe materials. While Yumbox is fun to use and a pleasure to pack, it is also an educational tool that helps children develop healthy eating habits. It cleans easily, will save money, and help to reduce waste. Featuring a bento-like tray, with one lid that seals all compartments; designated food groups to encourage and assist parents in packing a balanced meal; built-in portion control; a cool design and illustrations make this little box more of an adventure in good nutrition than just plain old lunch. Prices range from $20 for Yumbox MiniSnack, $28 for Yumbox Original and Yumbox Panino, to $32 for Yumbox Tapas.
$20.00  Buy Now!!
ADORAtherapy Clear Away Room Boost Spray
Keep your mood in balance anytime, anywhere with ADORAtherapy! Choose from Clear Away Room Boost to bring and use at your hotel destination selecting expertly pre-blended therapeutic grade essential oil products. Room Boost Sprays are unique and expertly formulated sprays made with organic ingredients designed for home and on the go. Like "Feng shui for your mood and the mood of your environment," these versatile mists are a must have for harmonious home, travel and more. Try Clear Away, Passion, Abundance, Blissful and Serene Travel size Room Boost. ADORAtherapy products are Certified Vegan, Cruelty Free and made in the USA.
$20 travel size  Buy Now!!
Fridge Gallery
The inside of your refrigerator may not be so organized – but that doesn't mean the outside of your fridge can't be the picture of organization. With Fridge Gallery, your special cards, photos and other items can find a home in a neat, organized, magnetized holder that attaches to your refrigerator or any other magnetized surface.
This ingenious holder does away with the sloppy look of multiple magnets slapped on to your fridge. Unlike other magnetic refrigerator display systems, you don't have to remove Fridge Gallery to add or change your child's latest school photos. Its 6-foldable panels with 5" tall pockets of clear PVC allow for no hassle insertion of different sized pictures or memos. Even larger items like artwork can be easily displayed with Fridge Gallery.
$19.99  Buy Now!!
Nachtmann Highland Reseda Tumbler
Nachtmann's Highland Reseda Tumbler is a vibrantly hued tumbler on par with Pantone's green color of the year. A perfect way to bring a tropical atmosphere to any summer tablescape or cocktail party, these tumblers will be summer staple.
$19.90  Buy Now!!
GOVINO Shatterproff Whiskey Glasses
GOVINO—the market leader and design innovator in shatterproof drinkware—continues to pioneer the industry of quality "go anywhere" glassware with new 14 oz. dishwasher safe whiskey glasses. Expanding on the current BPA and BPS-free collection of wine, beer, flute and decanter products crafted with the brand's patented ergonomic thumb notch and contoured based, GOVINO's new contemporary whiskey glass appeals to spirits and cocktail enthusiasts alike. Its lightweight yet dishwasher safe polymer material maintains the look and performance comparable to fine crystal glassware while remaining durable enough for any outdoor setting.
$17.95  Buy Now!!
ZizzyBee Bags
ZizzyBee creates innovative, reusable, and washable zippered mesh storage bags. They're see-through, so you'll always know what's inside. They come in several sizes to hold everything, from snacks to toys and sports equipment. They're accented with bright colors and patterns, a far cry from boring plastic bins. And because you can use them over and over, you won't be adding to the world's waste by using resealable plastic bags.
ZizzyBee is perfect for getting those toy sets with seemingly thousands of tiny pieces off your floor and in one easy to find place. They're great for toting your child's bathing suit, sunscreen, toys and towel to the beach. And they're just right for on the go snacks.
$15.99- $19.99  Buy Now!!
Original Grill Daddy SAFETY-CLEAN™ with Bristle-Lock™ Technology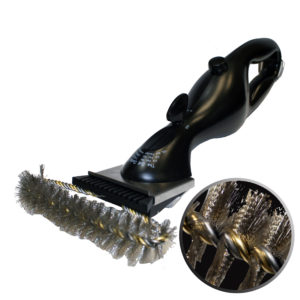 BRISTLE-LOCK™ Technology Locks Bristles in Place for Extra Security! Steams and melts away grease on contact. Leaves brush grease-free and grill spotless!
Totally Safe!
-Ergonomic design protects hands from grill's heat and provides great cleaning leverage
-100% rust proof stainless steel and brass
Totally Clean!
-Steams away baked-on food, grease, and grime
-Sterilizes and cleans up carcinogenic material
Totally Green!
-Made with non-toxic National Safety Foundation approved materials
-Brushes are removable, replaceable, and dishwasher safe for easy cleaning. -Replacement Brushes sold separately.
$15.99  Buy Now!!
Tipsy Tags
Tipsy Tags are a unique new take on the traditional wine charm, inspired by the look of vintage jewelry. Instead of wrapping around the base of your wine glass, Tipsy Tags attach to the rim with the use of a magnet. This feature allows them to be used on all kinds of glassware, including stemless wine or high-ball glasses. With tons of different varieties and themes available, anyone can claim their cup in style – no matter what they're drinking.
$14.99 Buy Now!! 
Bad Tags for Good Pets
"Suns Out, Buns Out" says your dog, well his tag anyway! Let your pup strut their summer style with a new tag from Bad Tags. Featuring a dozen fresh and fun summery sayings to select from, they're sure to bring a laugh and smile! Choose from 12 New Summertime sayings from Bad Tags like "This is My Beach Bod," "I Fart in the Pool," "No Tan Lines" or "Girls Just Wanna Have Sun" to name a few!
Bad Tags are pet tags available in over 20 different colors with 100's of quirky sayings and can be personalized with their owner's contact information and keep them safe if they are ever lost.  Made with premium aluminum metal core and special water coating, these tags will last and make a great first impression! Take a look at the entire Summer collection and all tags online.
$14.00  Buy Now!!
UncommonGreen
Give a unique gift that will keep you on their minds with UncommonGreen. Their City Map Rocks Glassware will mark the spot that means the most to him!This Father's Day, give him a pleasant feeling with UncommonGreen's beautifully crafted City Map Rocks Glass. Go beyond your average cup and choose a top quality glass that is designed with the streets and neighborhoods of your beloved hometown. Each map is etched intricately and wraps entirely around the glass from top to bottom, achieving a striking effect. Make it extra personal and add a custom text!
$14.00 Buy Now!!
Bumkins Nixi Wet Bags
Bumkins Nixi Wet Bags are great for holding wet or sand-covered clothes! Keep the mess contained in the wet bags, made with waterproof fabric and heat-sealed seams. Plus, Bumkins Swim Diapers are great for little ones without the risk of a yucky mess!
$12.95  Buy Now!!
Natural Disposable Dinnerware – Bambu
If the warmer weather seems to inspire you to throw outdoor dinners parties, BBQS, picnics, beach parties, roof top brunches and more, you may want to consider natural disposable dinnerware from Bambu. The range of plates, trays, bowls, cutlery, and appetizer tools is the perfect choice for an elegant and eco-friendly dinnerware solution that provides you with a "no fuss" clean up.
So have your dinnerware set the tone for a party that is good for the Earth (and Earth Day) and shows your guests how thinking green can go a long way. Bambu, all Occasion Veneerware, is certified USDA 100 % Biobased, FDA food safe, and compost approved.
$12.00  Buy Now!!
Sugru
14 fun ways to fix, hack and improve your gadgets. Running out of unique good gift ideas for that special someone who has it all? The Sugru team has plenty of gift ideas – so many that they've created a Rebel Tech Kit designed to get the most out of their technology. The kit, (which retails for $15.00 available at Sugru.com (worldwide shipping!) is life-hack heaven and the ideal gift for anybody who loves a good idea. It's packed full with small DIY projects to help with everything including:
Improving the sound on your speakers
Fixing fraying cables
Securing your iPad anywhere
It gives your smart technology a whole new meaning. The kit comes with a booklet that includes 14 of the most popular tech projects using Sugru, along with four mini packs of Sugru and storage tin.
$11.99  Buy Now!!
Tervis Drinkware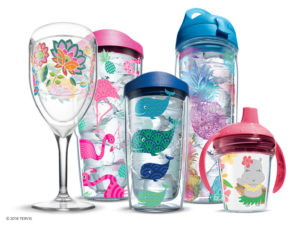 Drinkware with a lifetime guarantee. Sizes and designs for everyone on your list, including the option to create your own with personal photos.
$11-$45  Buy Now!!
SafetyTat
For busy amusement parks or even airports, SafetyTat temporary tattoos help keep kids safe. They allow parents to write their phone numbers in case a little one wonders off. Plus, the Anywhere Labels are perfect for keeping track of personal items.
$10.99  Buy Now!!
ANKA – MULTI COLOR
♥ INVITATION LISTING COLORS ♥  This design is printed on ivory matte cardstock backed by hot pink shimmer cardstock and nestled in a multi color floral pattern pocketfold. All of our invitations can be customized to match your event and color scheme. Please visit our pattern cardstock options here.
♥ WHAT IS INCLUDED IN THE LISTING TOTAL ♥  5.25 x 7.25 Pocketfold Invitation, Outer Envelope,  RSVP card and envelope
♥ PACKAGE ADD-ONS ♥ Additional inserts: $1.00
♥ ADDRESS PRINTING OPTIONS ♥ Guest Addressing – $0.50,  Return Addressing – $0.50,  RSVP Addressing – $0.50
$8.75  Buy Now!!
KeepZit Kooler
Keep your drinks cold with the Keepzit Kooler Can & Bottle Cooler. It provides the perfect combo: better insulation for lasting chill PLUS greater comfort & stability. The Secret? TWO Insulating Layers! Designed to fit 12oz & 16oz cans & bottles, this extra-strong yet amazingly light cooler has a thick inner foam liner that LOCKS IN THE CHILL, so drinks stay colder longer. Wider no-tip bottom base, with a vacuum-breaking opening allows you to pop your can or bottle out instantly.
$7.99  Buy Now!!
16″ Poo-nicorn Pillow
These soft plush pillows are just what you need to make you smile. They are perfect to cuddle with all day and all night!
$7.99  Buy Now!!
Wicks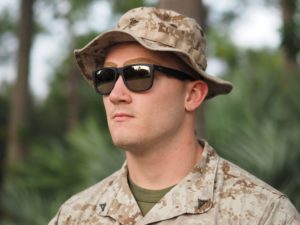 It is, by far, the silliest looking piece of equipment I'm sure you've ever seen. It's called Wicks. They were invented by a mountain biker who was tired of crashing from getting sweat in his eyes and unable to fit a sweatband under his helmet. The idea is simple enough: Wicks direct sweat away from eyes to either the nose bridge or side of the face. They're perfect for anyone who wears a helmet or cap and perspires: from mountain bikers and rock climbers to firefighters and soldiers.
$7.99  Buy Now!!
Russbe Reusable Snack/Sandwich Bags
Durable, with reinforced seams and NEW pull tab, RUSSBE Reusable Snack and Sandwich Bags are easy-to-use while maintaining freshness and preventing leaks.
* A unique stand up design make RUSSBE bags perfect for lunches or snacking at school, work or on the go
* Free of harmful BPA, PVC, latex and phthalate
* Dishwasher safe
* Environmentally friendly, reduce waste and help consumers do their part to help save the planet
* Each set includes: two snack and two sandwich bags
* Available in a variety of colors and fun designs
$7.99  Buy Now!!
California Canine Dog Bandana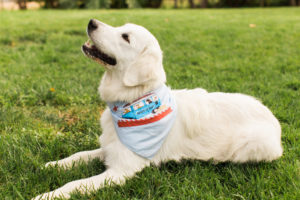 Gear up the annual grill master with the essentials from this west-coast styled brand. From men's and women's t-shirts and tanks to doggie tanks, collars, leashes and more, this original, imaginative clothing and accessories line is pawfect for the proud pup owner and their kids of the canine persuasion.
$7.00 – $12.00 Buy Now!!
Dog Collar World
On the hunt for a suitable, sturdy, and stylish collar for your pup? Help your pooch's personality pop with the durable designs from Dog Collar World! Whether your furry best friend is a Chihuahua or a German Shepard, Dog Collar World offers on trend prints and patterns that aren't just colorful – they ensure your dog's safety.  
We all love our dogs. That's why we are determined to find them the ultimate accessory! Even the toughest of pooches can rock one of these radiant collars. Not only are they nice to look at, they add a little extra safety – plus, it's so easy to add your pup's adored name to their collar in the color of your choice!
$7.00  Buy Now!!
Russbe Snack Bento Box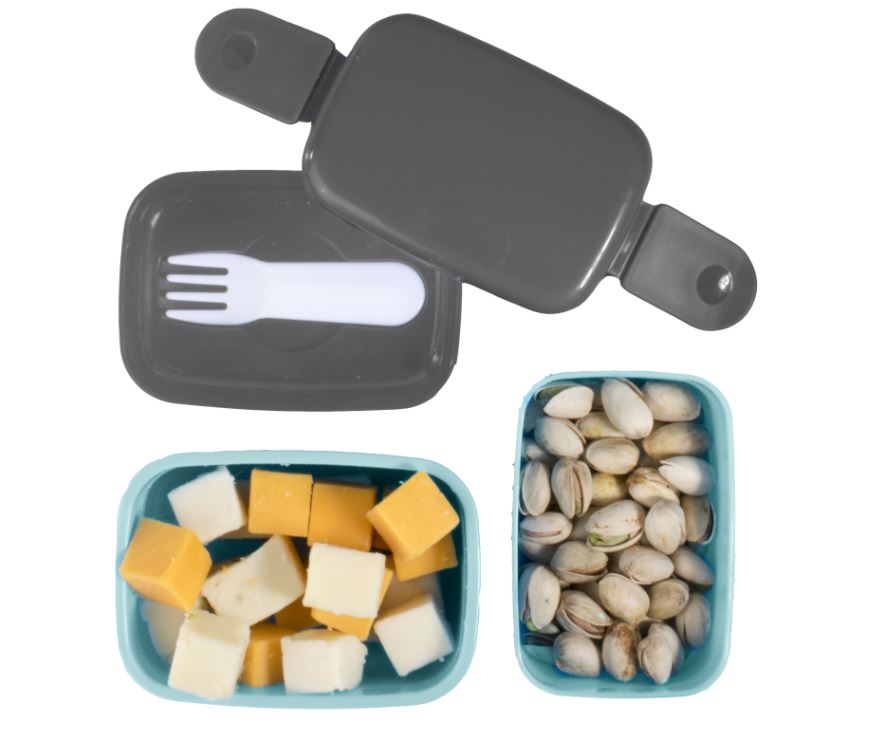 Snack Boxes are compact enough to fit in your gym bag, back pack or diaper bag and are perfect for on-the-go snacking.
* 18 oz. double stacked with nested fork
* BPA-free & dishwasher-safe; bases are microwave-safe
* Available in sophisticated Salmon and Pistachio colors
$6.99  Buy Now!! 
BooginHead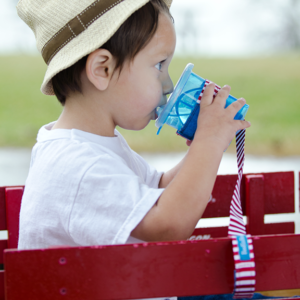 Prevent sand-covered pacifiers and sippy cups with BooginHead tether solutions! The SippiGrip attaches to cups, while the PaciGrip makes sure pacifiers stay close. Both enable parents to keep track of items while keeping them away from sand.
$5.50  Buy Now!! 
FilterSnap Fridge Filters
When was the last time you replaced your refrigerator filter – you know, the one that keeps your fridge's water and ice dispenser clean of contaminants, your ice cube tray full, and the dispenser water flowing smoothly? If you have trouble remembering your refrigerator manufacturer's recommended 6-month replacement schedule (and who doesn't?), the automatic fridge filter delivery just added to FilterSnap's air filter subscription service will keep you on track – and also reduce the risk of bacteria and mold growth caused by long delays between refrigerator filter changes. Simply use the FilterSnap's fridge filter selector to determine which filter you need and specify whether you want delivery every 2, 4 or 6 months. (If your family uses more water volume than average, your filter should be changed more often.) Your new FilterSnap-exclusive Untapped filter will arrive on your doorstep right on schedule. You don't need to mark a reminder on your calendar or make a special trip to the hardware store, and you'll save up to 50% off the retail price. FilterSnap's air filter replacement service works the same way, bringing furnace filters to your door exactly when they're needed. Regularly changing your air filters can save up to 15% on energy bills, improve indoor air quality, and avoid HVAC breakdowns caused by filters clogged with airborne particles like pet dander, dust mites, pollen and mold spores. Energy Star recommends changing air filters at least every three months. Prices for both air and refrigerator filter subscriptions begin at $3.97 per month per filter. Getting both from FilterSnap provides one-stop filter management that simplifies home maintenance chores.
$3.97  Buy Now!!
Savvt Travelers
The perfect on-the-go solutions for your all-around life! From make-up remover, nail polish remover, & deodorant to sanitizer & electronic screen cleaners, this awesome line of quick, on-the-run travel wipes offers the perfect solutions for everyone on-the-go!  They are all TSA-friendly, so they can easily go on airplanes. Savvy Travelers designer beauty wipes are curated for the "on-the-go" sophisticated savvy travelista! No water? No problem!
Savvy Travelers' Getaway Kit (for only $10) offers 12 individually wrapped beauty wipes that will save you on any trip. All Savvy Travelers' wipes are convenient, individually wrapped, biodegradable, compostable, and cruelty-free.  No Water? No Problem!
$2.50-$27.50  Buy Now!!
Stockpile


Leading the consumerization of stock, Stockpile offers investors an easier and more affordable way to start investing. Available online or via smartphone, stock can be purchased in affordable denominations (as low as $1) through offering fractional shares.  The company also offers the world's first gift card for stock, making it easier to gift stock to family or friends, popular for graduations, weddings, baby gifts and the holidays. The gift cards are available at 14,000 grocery and retail locations across the country, including Kroger, Target, Safeway/Albertsons, Wegman's, Giant Eagle, SuperValu, Hy-Vee, Save Mart, OfficeMax, Office Depot, Kmart, Buehlers and Supervalu.
$1 – $100  Buy Now!!
Hello Penny Bar
The Hello Penny Bar is a 1946 vintage trailer that has been professionally restored and converted into a mobile bar servicing all of Southern California. We have a large network of licensed bar tenders to help at your event, or provide your own.
Rent the Hello Penny Bar by itself and provide your own bartenders and staff. We will drop the trailer off and set it up at any location you choose.
Prices Vary  Buy Now!!
All images are used with permission from the various companies.