Please note products are listed from most to least expensive.
HSI Professional
Get those beautiful beach waves with HSI Professional – a company committed to delivering top-quality, salon-grade appliances and hair care products. Stress-tested under extreme circumstances to ensure they'll hold up under salon and home use, HSI Professional products are created to replenish, reinvigorate, repair and restore shine to your hair! What started as a dream to build the best beauty product company became a brand built for the everyday consumer. Delivering styling tools and hair care to people all over the world, HSI Professional is quickly expanding their product line and becoming more involved in events and charities.You don't have to spend a million to look like a million. Discover the different tools from HSI Professional to enhance your everyday beauty routine
$149.99  Buy Now!!
Head Kandy Straightening Brush 2.0
The Straightening Brush 2.0 is the most advanced hair straightening iron on the market and it's new improvements make a HUGE difference in giving you the best frizz-free straight hair that any traditional two ceramic plate straightener could never provide.  Here are some of the new improvements in Head Kandy's Straightening Brush 2.0, making it super advanced:
• Design is changed from round to square
• Slimmed bristles
• Removed rubber heat tips
• Added tourmaline to the ceramic
These new improvements will help make it a lot easier to reach your roots, help it glide through your hair easier allowing for a sleek and easy pull – making each pass more efficient, less snagging on your hair and helps smooth frizz and enhance shine! The brush has an adjustable heat from 210F to 450F, which sounds like a lot of heat, but with this brush you aren't pressing your hair between two ceramic plates like a traditional flat iron. The results? – Healthier hair, which is the biggest compliment Head Kandy receives from their customers. Coming in a variety of fun colors and cool designs, every girl can find a Head Kandy Straightening Brush 2.0 that fits their glam routine this summer and all year round!
$74.99  Buy Now!!
Sustainable Youth skincare
Sustainable Youth®, a skincare line containing the ingredient alasta®, which is the most potent extract derived from inside the leaf of the Aloe Vera plant. The collection helps improve skin firmness through its ability to boost the body's overall immune system performance. A stronger, more efficient immune system is better able to resist inflammation and combat free radical damage and collagen fiber degradation, two major contributors to skin aging.
$50-150  Buy Now!!
American Rhino Kikoy Cosmetic Bags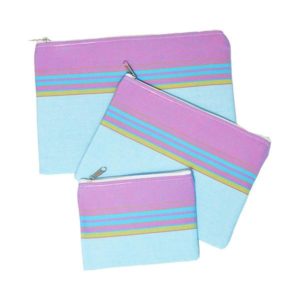 Travel in style and stay organized with this set of three kikoy cosmetic bags, made by artisans in Kenya. Available in multiple different colorful kikoy fabrics. Money from each American Rhino purchase funds conservation efforts to protect endangered wildlife in Africa.
$50  Buy Now!!
Skinerals Platinum Pineapple Facial Masque
Skinerals Organic Platinum Pineapple Masque is infused with powerful fruit enzymes that promote new skin cell growth and bring out vibrant skin. Pineapple can also aid in reducing wrinkles, blemishes, pimples, warts, acne, moles and black spots, among other skin ailments. This fruit is packed with vitamin A and vitamin C, which helps to minimize inflammation and combats bacteria and fungi.
$44.99  Buy Now!!
Ecco Bella Natural Eye Nutrients Cream
Reverse the signs of aging around the eyes with trillions of VitaminCells that dive deep into the skin and slowly release their powerful age-fighting benefits to smooth out wrinkles. Will not cause breakouts.
Our Natural Organic Eye Nutrients Cream contains an antioxidant rich formula that reinforces and replenishes the delicate skin around the eyes. Naturally-preserved and gluten-free. Vegan. Not tested on animals. Recommended for sensitive, rosacea and all skin types.
$41.95  Buy Now!!
True Natural
Summer means more time outdoors, so you'll want your skin to be protected from sun damage and not compromise on style. Pack all the must-have summer essentials of True Natural to keep your skin and nails hydrated, glowing, and safe. The purest, chemical-free beauty products, True Natural takes its commitment to pure ingredients seriously. All products featured and sold by True Natural use only safe, natural ingredients — never any petrochemicals, synthetic preservatives, colors or fragrances. Most items are gluten-free and no animal testing is done on any products.
$40.85  Buy Now!!
Borghese Fango Active Mask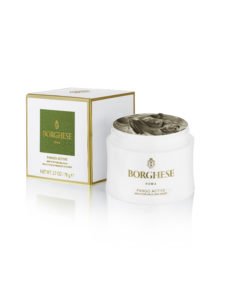 Our signature and classic Fango Active is a one-and-only, must-have, mineral-rich mud. It's a sensational step beyond everyday clean. Derived from traditional Tuscan treatments, its deep-down purifying power purges and minimizes pores. It exfoliates and helps surface cell turnover, imparting clarity. It hydrates and firms reducing fine lines and providing smooth, toned texture. Infused with Sweet Almond and Avocado Oils, this mud detoxifies and does away with dull skin, leaving skin radiant and refreshed.
$38.00  Buy Now!!
FLAWLESS REBEL – PICK ME UP CREAM
Flawless Rebel Pick Me Up Cream is a powerful serum that supercharges your skin to dramatically reduce the look of tiredness, dullness in your complexion and the appearance of bags. The breakthrough technology is proven to double the skin's natural collagen building power. The serum instantly revitalizes the skin's natural luster. Your skin feels smooth and looks fresher. Bring your face to life. Be bold. Be you. Love the skin you are in with products that provide simple solutions.
$30.00  Buy Now!!
SMD Cosmetics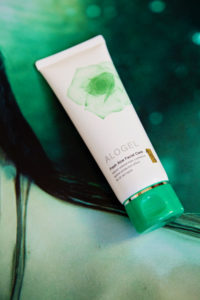 With over 2,000 years of Korean herbal skin care wisdom, SMD Cosmetics (www.SMDcosmetics.com) introduces skin perfecting AloGel, which is not your average Aloe Vera! AloGel not only offers sun relief but is combined with anti-aging qualities and herbal antioxidants that help soothe, restore, and moisturize your skin, giving you that radiant summer glow all year round!
$30.00  Buy Now!!
Astrid Skin Solutions Pro Blackhead Remover

A Groundbreaking, Mineral-rich Mask That Peels Off To Deliver Powerful Purifying And Brightening Effects!  This jet-black, mineral-rich mask creates a unique peel-off effect that delivers powerful detoxifying, purifying, and brightening results. Made with a premier-quality clay, it's deep-cleansing properties draw out dirt and oil. Other natural ingredients go to work exfoliating skin and refining pores. Powerful antioxidants shrink the appearance of pores, firm skin, and reduce inflammation. Once dried, the mask strips away dead skin, impurities, and excess oil to reveal immediate and visible results.
$29.95  Buy Now!!
Penn Herb Co./Olbas Herbal Remedies Sampler Kit
Keep healthy naturally with the power of essential oils! Olbas Oil is extracted from the traditional medicinal plants of Peppermint, Eucalyptus, Cajuput, Wintergreen, Juniper Berry and Clove. Prevent and protect yourself and your family from colds and allergies along your travel path. Choose from the Sampler Kit of Travel Size Products: Olbas Aromatherapy Inhaler, Olbas Oil, Olbas Salve, Olbas Herbal Tea, Olbas Sugar Free Lozenges, Olbas Bath, Olbas Pastilles, and Olbas Cough Syrup.
$29.95  Buy Now!!
Madame LA LA Bronzing Ball
Achieve a beautiful bronze glow effortlessly with the Bronzing Ball's 180° dome applicator. This beauty must-have just launched this month. it's infused with Vitamin E & Coco Water to hydrate your skin and give you a luminous glimmer. The Bronzing Ball can be used on all skin tones and is great for strobing, contouring and highlighting the cheeks, lips, and eyes, plus the coconut fragrance smells delicious
$21.00  Buy Now!!
Ugly Soap
Humidity is here – we all know what that means. Sweaty, clogged pores, melting makeup and breakouts. Protect your skin from being engulfed in the heat of summer with Ugly Soap! Jam-packed with everything you need for a gorgeous complexion, this soothing soap has activated charcoal and French green clay to help clear out those pores. With tea tree oil to disinfect, oatmeal and aloe vera powder to gently exfoliate and soothe, and sea buckthorne oil nourish your skin, you'll be set for a summer of showing off that sexy skin.
$20.95  Buy Now!!
Evolution Brush
Let's face it; shaving is a pain. It's tiresome, messy with cream all over your hand, and you're always missing spots. The Evolution Brush changes all that. An ingenious gadget, it just pops onto the top of any shaving cream or gel can (even travel size), and gives you a salon-quality shave right at home! Foam emerges from inside the brush, keeping your hands clean, and the brush stimulate and raises hair follicles, giving an extra-close and smooth shave.   Plus, it's fun!  (And, yes, ladies, it works on legs, too!)
$19.95  Buy Now!!
SoCal Curls
The SoCal Curls Hair Curling Tie is simple to use! You just heat the tie for 30 seconds in the microwave, tie over your hair, wrap and wear. You can achieve curls in as little as 30 minutes, or sleep in it to make your mornings a breeze! The best part? No damage to your hair! From beachy waves, to springing spirals, you can get lots of looks with the SoCal CurlsHair Curling Tie! Simply wrap larger sections of hair for the beachy waves, and smaller sections for tighter curls. Do you have long and thick hair? No problem, you can use two hair ties to get your curl on!
$18.99  Buy Now!!
Sparkle Screen
Sparkle Screen by Glitter Tots is keeping kids healthy and safe as they begin to spend more time outdoors. Carefully crafted by two Fort Lauderdale moms with the same vision to make a difference in how sunscreen is worn, Sparkle Screen is made in the U.S. and FDA approved! Most kiddos get much of their lifetime sun exposure before the age of 18, so it's important for parents to teach them how to enjoy fun in the sun safely! Meredith Madsen and Diana Akers, the founders of Sparkle Screen, say it best. Empowering parents everywhere to keep their youngsters safe from skin cancer and damage, discover how Sparkle Screen gives Mom and Dad some peace of mind while outdoors. Glitter up and protect your skin with a better, sparkly way to wear sunscreen this summer! Reduce your child's chance of developing skin cancer in a unique, memorable way with Sparkle Screen.
$18.95  Buy Now!!

Girlactik
These glosses vary from sheer to shimmering colors. They are long lasting with a little tack, and stay on with a good shine to keep your lips moist and sparkling! Seen in Oprah magazine!
$18.00  Buy Now!!
Controlled Chaos
Girls with curls know that fun in the summer sun comes with a warning – the dreaded F word. Fight that frizz and tame your mane with Controlled Chaos' Original Curl Crème! Hot weather can be a challenge for your ringlets, and curly or wavy hair can be a lot to handle if you don't know what to do. Get your curls under control with the best frizz-fighting, sun-blocking, curl-smoothing product that doesn't just give your locks love – it helps the planet. Developed with the environment in mind, Controlled Chaos products are sustainably sourced with high quality ingredients and organic botanicals grown by U.S. farmers. With BPA-free bottles and formulas crafted without sulfates, parabens or gluten, you'll say goodbye to crunchy curls and hello to soft, touchable, frizz-free texture!
$17.00  Buy Now!!
Purequosa
Feeling like you need to take a shower after your long flight or car ride? Perfect for anyone with an active lifestyle, Purequosa is a shower replacement ideal for anyone looking for a quick way to feel and look fresh! Simply spray Purequosa organic cleansing spray all over your body before and after your workout or when traveling. This hydrating formula is suitable for sensitive skin and is free from any alcohol and chemicals.
$16.95  Buy Now!!
Savvy Travelers
The perfect gift for all summer (& year round) travels! From make-up remover to nail polish remover & electronic screen cleaners, this awesome line of quick, on-the-run travel wipes offers the perfect solutions for everyone on-the-go!  No Water? No Problem!  SPEAK EAZY – Ridiculously Refreshing Teeth, Lip & Mouth Cleanser.  Kiss bad breath goodbye and say hello with confidence!  BOTTOMZ UP – Sensually Refreshing Booty Bidet Wipe. Cleanses and refreshes on contact.  Safe for all skin types. NO SWEAT – Positively Powerful Antiperspirant & Deodorant Wipe.  Clear, quick dry and invisible formula avoids tacky white marks.  
TAKE OFFZ – Fabulously Fast Facial Cleanser, Toner & Moisturizing Wipe.  Removes waterproof & hi-definition makeup.  KLEAN UPZ – Super Sanitizing Antibacterial Hand & Body Wipe.  For the klean freak in all of us.  Moisturize while you sanitize.  KLEAN OFFZ – Extremely Free Surface Cleaner Wipe. Wipe the slate "klean" and break the germ cycle.  LIFT OFFZ – Incredibly Instant Nail Polish Remover Wipe.  1 wipe effectively removes color from all 10 nails quickly and easily.  Lint free and even removes glitter! IN THE KLEAR – Brilliantly Flawless Lens, Screen & Camera Lens Cleaner.  Easily removes makeup, oil and dirt from glasses, cellphone screens computer, tablets, and camera lenses.
$15.00 – $27.50  Buy Now!!
Smolder Cosmetics
Ready to get your glam on this summer? Accentuate your best assets with Smolder Cosmetics, the bold brand that delivers high quality, beautiful makeup! With a goal to make beauty fun again with exciting packaging and experience, Smolder Cosmetics offers an array of highlighters, eye shadows, and matte lipsticks to help you confidently pamper that sexy skin. When it comes to makeup, Smolder Cosmetics believes YOU are the artist. Bring forth your inner most fabulous, unique and bold self with this perfectly playful beauty brand. Growing up in Los Angeles, founders – and cousins – Vivian and Eileen created Smolder Cosmetics through the guidance of their mothers. Inspired by the two women who immigrated to the United States and became business partners in the beauty industry, they learned the tricks of the trade.
$15.00  Buy Now!!
Digi-Nail Studio
Recognized as the most innovative nail art solution of 2017 Digi-Nail Studio™ replaces the conventional approach of creating custom nail art with a simple to use digital application that is free to download for both IOS and Android. Digi-Nail Studio allows users to digitally customize nail wraps, print them, and apply them to nails for a unique manicure experience. This easy and fun 3-step process is then sealed by applying the included glossy nail varnish for a durable long lasting finish. Easy to apply and remove – just peel away like a sticker NO REMOVER NECESSARY.
Now users of all ages can create limitless nail art designs and print them to Digi-Nail Studio sheets in seconds from any home inkjet printer.  The Bo-Po Digi-Nail Studio app allows users to customize their designs using text, digital stickers, and drawings or pull any image off the world wide web. The possibilities are endless! Digi Nails studio prints only one row of nails at a time the same sheet can be printed up to ten times. Each printed row offers 10 different size options to fit one hand, ideal for all nail sizes. Digi-Nail Studio can be designed and printed from any smart phone, tablet, or the website if the user doesn't have a device.  Digi-Nail Studio sheets are completely kid safe and have been tested to the highest standards by accredited third party laboratories.
$14.99  Buy Now!!
Frownies Rose Water Hydrator Spray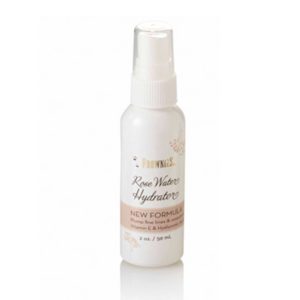 Keep your face fresh and moisturized with Frownies Rose Water Hydrator Spray. Spray it all over your face, neck, and chest to create soft, beautiful skin. It's the perfect pick me up to freshen up and set your makeup for the big day. The Hydrating Spray compliments the pH balance of the skin and helps reduce the appearance of pore size as it begins to plump fine lines and wrinkles. Rose Water is an antibacterial wrinkle treatment and helps prevent blemishes on the skin and can be used throughout the day.
$13.95  Buy Now!!
Freshmade Coconut Mask
The coconut craze is real. With excellent moisturizing effects that firm and soothe for a more radiant complexion, this firming treatment mask helps you rock resilient skin. Bursting with moisture droplets, you'll go coconuts for the soft smooth result.
SKINFOOD is the first cosmetic brand to root itself in food. We believe that nutritive food results in nutritive beauty for healthy, beautiful skin. Our philosophy drives our product development to ensure that only the highest quality food ingredients are used to create a more beautiful, healthier lifestyle.
$13.00  Buy Now!!
Edge Perfection
Doing your own nails can end up pretty messy, with unwanted drops of color dried to your fingers. To use, apply a thin layer around the nail cuticle and let dry. If it winds up on the nail, it's easy to shape into place using a manicure stick or finger. Then simply polish as usual. Be sure to peel the barrier off before the polish fully dries to ensure the crispest lines possible.
$12.00  Buy Now!!
Superstar Nail Lacquer – Ariana Pierce
Ditch the traditional french manicure! Your bridesmaids will love Ariana Pierce's bright and colorful nail polishes for a modern and chic twist. Gift them the perfect shade with these vegan-friendly, toxin-free nail lacquer from Ariana Pierce. Your bridesmaids will feel and look like a superstar with the super fast drying and formaldehyde-free nail polish. The young entrepreneur, Ariana Pierce launched her popular nail polish line as an 18-year old college student with the idea that every woman should experience a "rich girl beauty on a real girl's budget" while also protecting any harm against animals. With fun, long-lasting colors like 'Uptown Girl,' 'Socialite Pink' or 'Oscar Bronze,' you'll be certain to stay in style with the latest fashion trends.
$12.00  Buy Now!!
BoPo
The days of waiting at the nail salon for an appointment are over! Thanks to BoPo, a revolutionary beauty products for kids, painting your nails has never been easier! BoPo is a nail polish that comes on and off easily. With a fast drying formula and an easy to peel off consistency, kids can paint and remove their polish in a matter of seconds with NO REMOVER NECESSARY. Simply paint the nail, wait about a minute and peel right off.
BoPo allows kids to change their polish as often as they want with no toxic removers nessesary. Available in a variety of colors, the easy to peel off coats won't damage the nail when removed.
$11.90  Buy Now!!
AcneFree Body Clearing Acne Spray
AcneFree Body Clearing Acne Spray is the lightweight, non-sticky, oil-free application that can help to treat and prevent breakouts. The easy-to-apply, acne-fighting, continuous spray formula has dermatologist recommended ingredients such as Salicylic Acid and Glycolic Acid, which act as exfoliants to help remove dead skin cells. Other soothing ingredients, including aloe and other plant and root extracts, help even skin tone. The clear, quick drying spray can be used at any angle for ultimate convenience, helping to ensure effective ingredients get to those hard to reach areas such as back and shoulders, which tend to be especially prone to breakouts. Always remember to cleanse skin thoroughly before use and apply to the entire affected area. Start with one application per day, increasing to twice a day if needed.
$10.44  Buy Now!!
Lena & Lina Skin Care
Lena & Lina harnesses the power of modern Japanese R&D and ancient Asian traditions to introduce a powerful skin care line using the world's first Natural Human-Type Ceramide.  By safely extracting the brightening and reparative properties of kojic acid using a time-honored Japanese fermentation process, Lena & Lina artfully blends highly purified ceramide into it's Trio Benediction Collection to mimic the same biogenic components found in the skin's outer layer. Our unique Human-Type ceramide blend serves as the key ingredient in our 4-piece collection—designed to naturally hydrate, brighten and transcend age.
$10.00-$70.00  Buy Now!!
Mixed Chicks 2 in 1 Co-Wash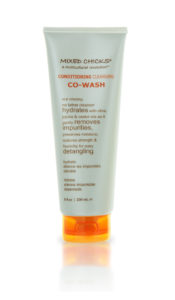 Mixed Chicks:  Adapting to weather changes is a core part of day-to-day life. As we prep to put our swimsuits on to soak in the golden haze of summer, we also must adjust our hair care techniques to beat the heat. With the Mixed Chicks Co-Wash, keep summer living easy with this all in one product for cleaning, detangling and hydrating!
Features:  Hydrates, removes impurities, detangles; Creamy, no lather cleanser; Revitalizing shampoo alternative; Uses jojoba and castor oils to restore strength and flexibility; 8 oz/ 236 ml
$10  Buy Now!!
KLEENEX FACIAL CLEANSING, EXFOLIATING CUSHIONS
KLEENEX FACIAL CLEANSING, EXFOLIATING CUSHIONS is the 'product of the year' winner is the skin care category.  These cushions are an exclusive combination of dual-sided, multilayered fabrics and a gentle built in cleanser that exfoliates and polishes your skin. The water-activated cushions massage and exfoliate for smoother looking skin.  Hypoallergenic and dermatologist tested for all skin types.
$9.99  Buy Now!!
Dew Puff
Dew Puff face and body cleansing natural sponges are 100% plant-based cleansing products. Dew Puff has only one ingredient, konjac root, also known as elephant yam or kon-nyaku in Japanese.When hydrated, these natural sponges become exceptionally soft, yet gently exfoliating, while creating a perfect pH balance on the surface of the skin. Regular use brightens and evens your skin tone without irritation.
$8.00  Buy Now!!
Goodwipes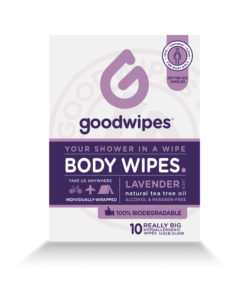 Whether you're heading off to work, a workout, vacation or just heading back home from a night on the town, rest easy knowing you have your get-clean-quick solution on hand. Their convenient size makes them perfect to pop in your pocket, wallet or bag before you leave any day of the week. Lavender scented Body Wipes For Gals are super soft and made with simple ingredients in addition to being biodegradable, pH balanced, alcohol-free and flushable.
$7.99  Buy Now!!
Mouth Watchers
Perfectly white teeth are on the top of everyone's beauty bucket list. Flash a healthy, glowing smile with help from Mouthwatchers®, the revolutionary Antimicrobial Toothbrush! With dual action Flossing Bristles™ that are ultra thin at the tip to properly reach and brush away food and plaque in normally missed areas, Mouthwatchers® will take the challenge out of brightening your smile this summer. Embedded with silver technology to eliminate 99.9% of bacteria build-up for up to 6 hours after brushing, you can keep those germs away while you show off your pearly whites all summer long! Pack your bags – but don't forget Mouth Watchers®! Explore the features of this summer essential
$4.99  Buy Now!!
Naples Soap
Natural & Organic Bath and Body products great for eczema, psoriasis and other chronic skin conditions. Naples Soap offers products for body, face and hair.
$3.00-$28.00  Buy Now!!
CloSYS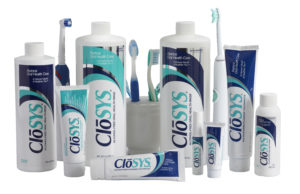 CloSYS offers a line of oral health products that improve overall oral health and reduce sensitivity, all while naturally whitening – perfect for a great summer smile. The breath spray is a summer bag essential, a perfect solution for on-the-go breath needs.
$2.00  Buy Now!!
Natrol Biotin
Restore the health of your hair, radiance of your skin and strength of your nails with Natrol Biotin, an important B Vitamin that has long been known as a key element in maintaining healthy hair, skin and nails. Feel and look your most beautiful with Natrol Biotin.
Price varies by retailer  Buy Now!!
All images are used with permission from the various companies.