Part I – Big Life Success–Programs to Keep Animals and People Safe
Can you imagine a society where both people and wildlife are respected by the leadership? Where the needs of both are taken into account when organizing and creating benefits? Can you imagine also that the leaders are committed to the philosophy that what is good for conserving the resources of Mother Earth is also good for all its inhabitants? Where creative ideas considered and tried to improve living conditions, and constant progress is being made?? Sounds a bit like utopia. And it's happening today at the Big Life Foundation.
The concept for this society has grown through communal planning and partnerships. But the basis of it all started and has been guided by the good will of one person who saw destruction and tried to help correct it.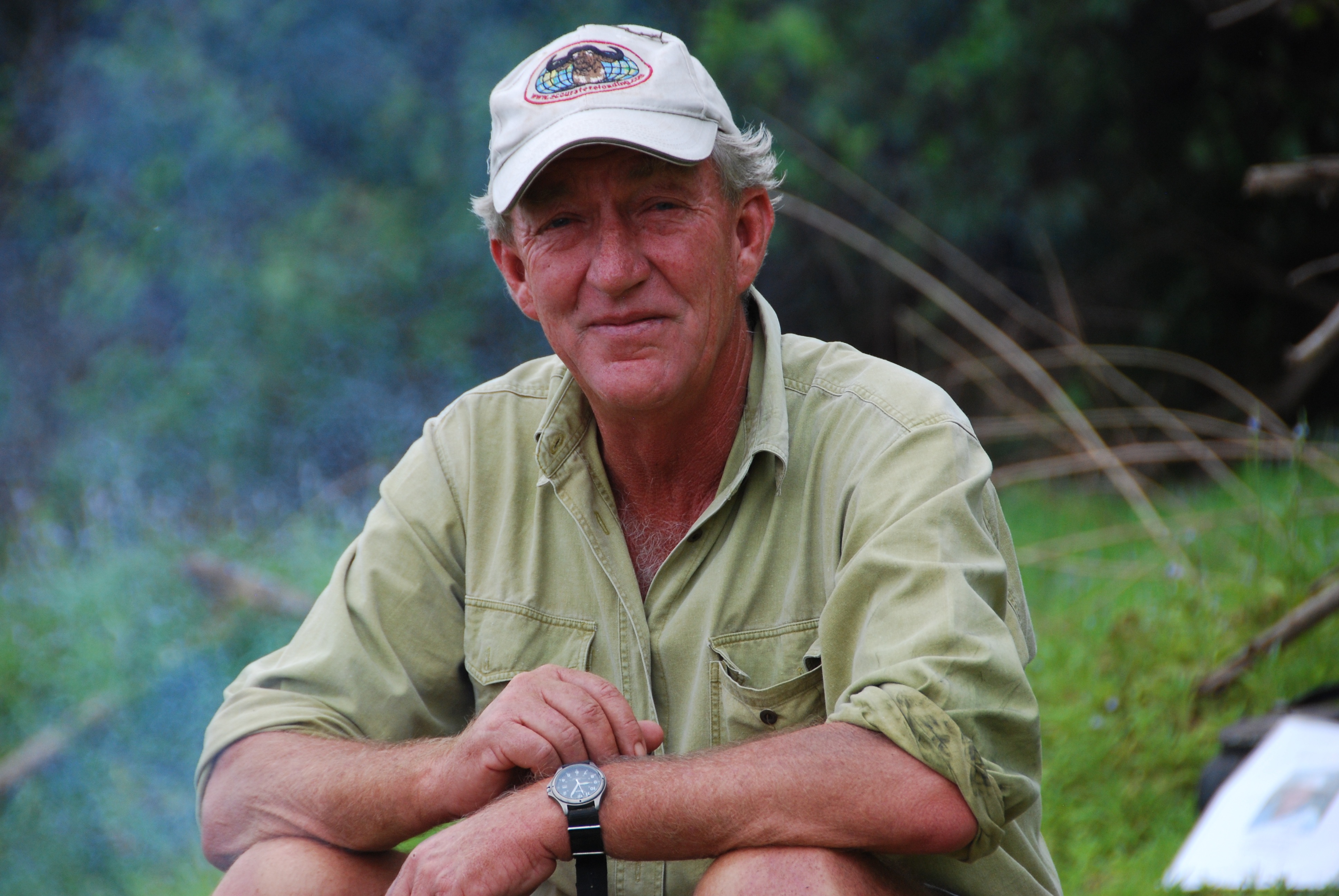 This domain exists today in a section of Kenya that reaches down from Chyulu Hills to Tsavo to the border of Tanzania- the Amboseli-Tsavo- Kilimanjaro Ecosystem. To inhabitants of these lands, Big Life's founder is so esteemed, he is often referred to as  "White Masai" because as one ranger remarked, he had "never met another person who loved the Maasai people and wildlife as much as Richard."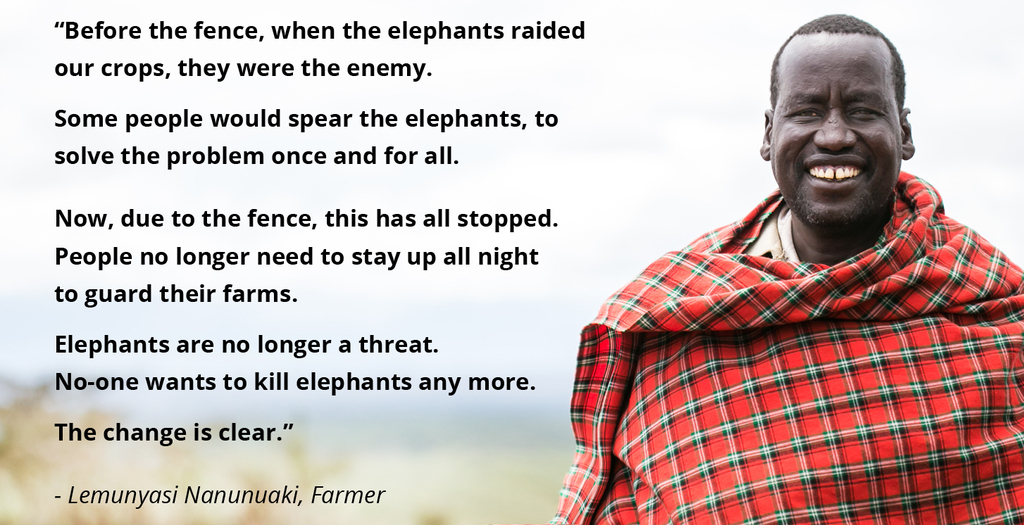 Photo and graphic courtesy of Big Life
I'm talking about Richard Bonham, co-founder of the Big Life Foundation, which has had the wheels in place to take care of all aspects of this area for over 25 years, while at the same time respecting individual rights and traditions.
Big Life has been growing and evolving along with society. Partners have been enlisted and consciousness is continually being raised.
Bonham's vision was huge. " Global climate change, human population growth, misuse of scarce natural resources," motivated the path forward. We can and must pursue to provide solutions necessary to sustain Africa's wildlife for the foreseeable future."
Bonham knew firsthand that successful outcomes are dependent on whether or not communities that live with wildlife can reap the benefits that make conservation attractive.
One of the first projects of Big Life's predecessor, the Maasailand Preservation Trust, was to prevent further habitat destruction. It started with three guys removing snares from trees. Today there are more than 230 trained rangers, some armed, protecting over 1.6 million acres.
Due to the poaching crisis, a large part of the operations of Big Life has been to train young men to be rangers, employing the unemployed and putting hundreds of eyes and ears in the field to stop the nefarious ivory game. The rangers work in their own communities that they know so well and thus also recruit family members to watch for and report suspicious activity.
This system has been wildly successful and the poaching in the Big Life areas has dwindled down to only one elephant in 2016. It is yet another program which stands as a model for other communities to follow, and they are.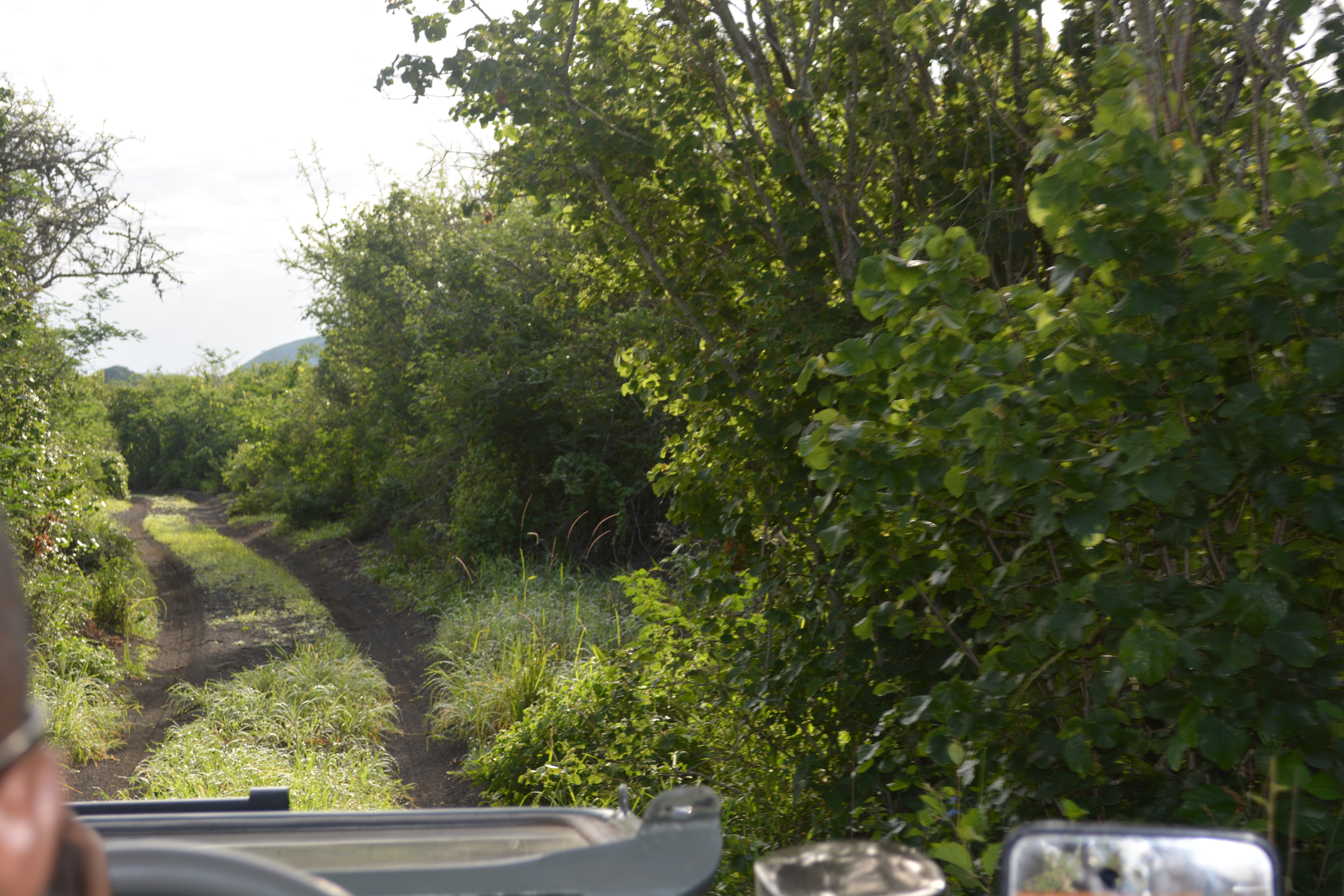 Now poaching is almost nonexistent in Big Life protected area.
But stopping poaching is not enough. Communities bear the costs of hosting wildlife on their land. This sometimes results in killing of people, losses of crops, pastures and water being taken over, diseases spread through ticks, and predators killing livestock.
So today there is more concentration being done on the rising human- wildlife conflict situations, which are coming from a surge in human population and thus encroachment on the animals' traditional habitats. Predators see the farm animals as easy prey and there are many instances of killing. And elephants help themselves to juicy farm crops.
The human population explosion happening today in Africa means that crop farmers are encroaching on ancient wildlife corridors. Elephants have been raiding the crops and they have destroyed livelihoods of the farmers, and in turn the farmers have killed many elephants. This is a story with a terrible ending if action is not taken.
One of Big Life's newest projects is raising money for and installing an electric fence to separate the farmlands from the corridors. About 150 kilometers of fencing are needed. Phase I, 45 km is almost completed and donations are being sought to finish the project.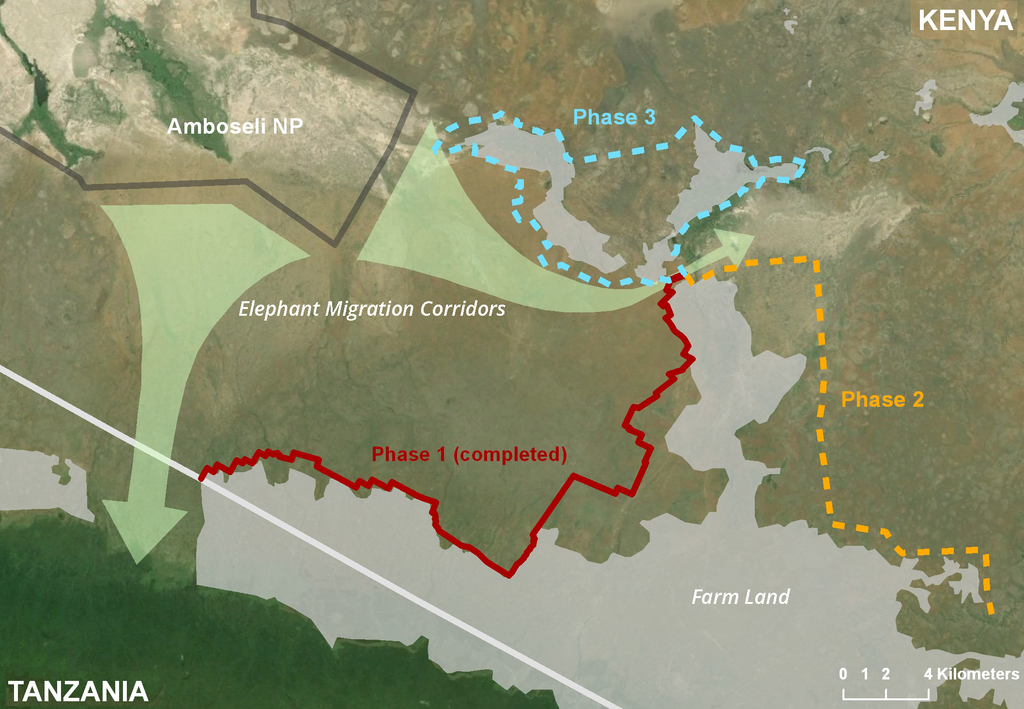 The places where it has been installed have put the farmers at ease, and seen a reduction in the number of elephants speared, which long-term should translate to fewer deaths.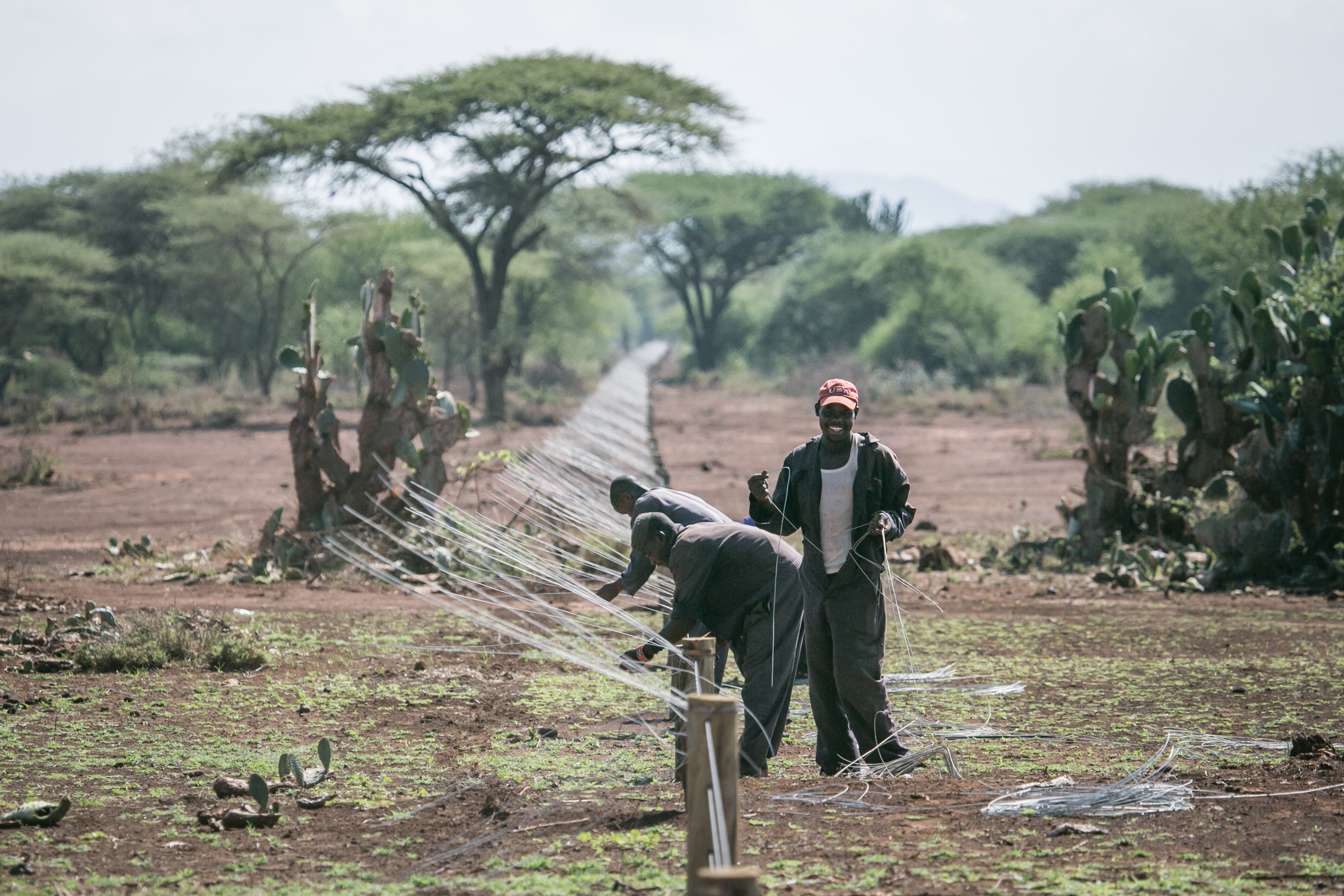 As Big Life has reached out to the Maasai community through education  and safety benefits, there have been big shifts in the past five years. According to Samar, Big Life Programs Manager,  it didn't used to be uncommon for one man to have seven wives and over 40 kids. Today, hardly anyone has more than one wife and four kids are considered a big family. It is now on the rise for girls to be well educated and become leaders.
Big Life officers work with the people and their traditions. Not that long ago, the tribesmen would go after the predators seeking revenge, often killing more than one lion. Now there is a verifiable compensation program. When a lion, hyena, leopard or other predator  strikes, the victims call Big Life who come to the scene and verify who was killed by whom. Legitimate claims result in cash payments every two months provided no predator is killed during that time.
Predator Compensation program sends a verification officer, who analyzes the situation and helps facilitate the compensation. To receive the full value, they must show that they did due diligence to protect their animals. The money received is a bit less than market value so as not to give too great an incentive.
Nikki Best, an American conservation scientist who now works with Big Life, has conducted surveys to the people. Would they prefer to have no predators and no compensation, a few predators and no compensation, or allow the predators to live and receive compensation for their losses. Probably in part due to conservation and wildlife training, the majority said they would rather live with the predators and the compensation.
In the near past, the community could get irate at a killing, and compensate themselves by killing several lions. In 2003 when the Predator Compensation Program started, the lion population in the area was down to an estimated ten left. Now, 14 years later, across the ecosystem there are over 200 lions. This system has been so successful that it is a blueprint for other communities across Kenya to follow.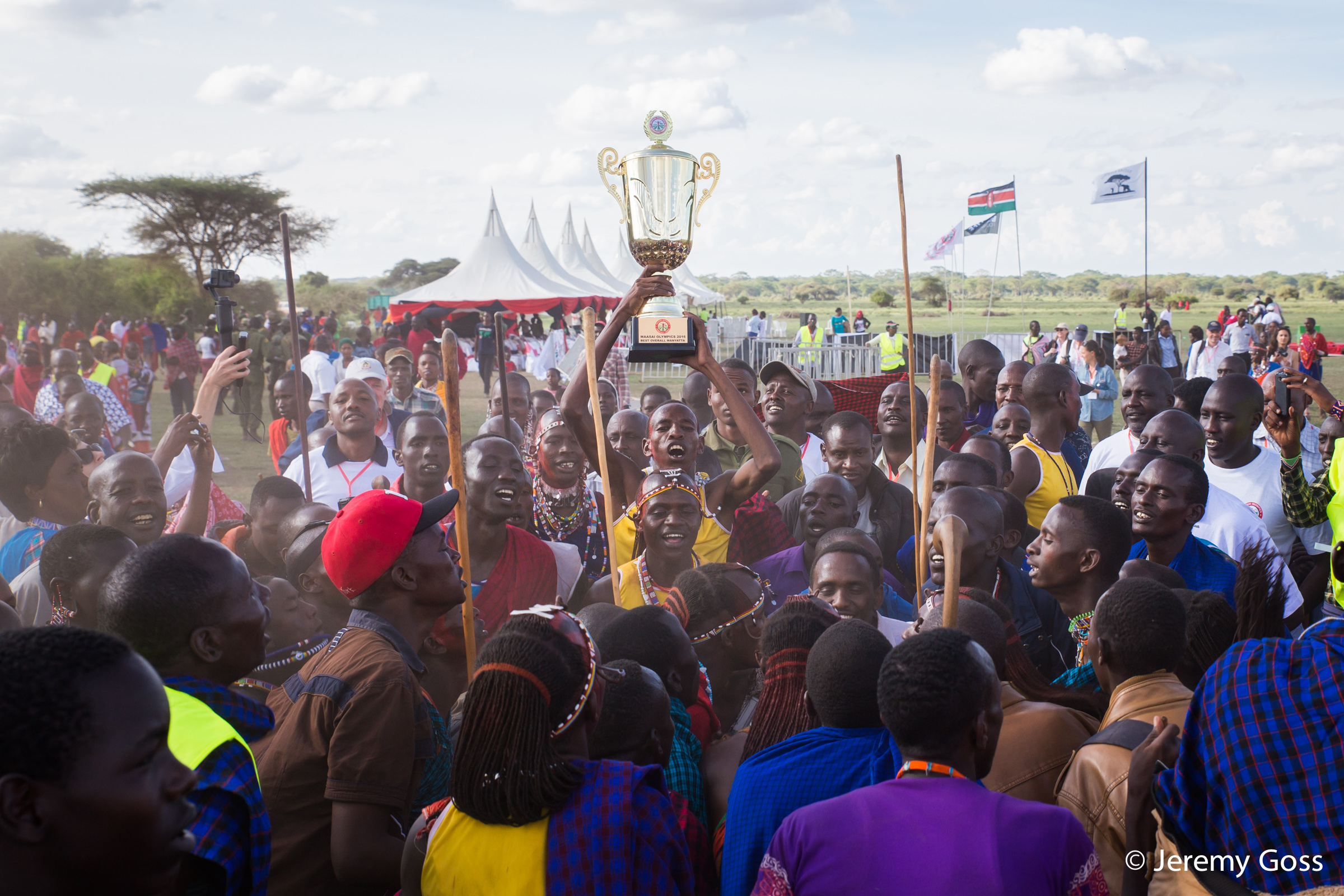 Bonham, a native- born Kenyan, former safari guide and hotelier, recognized in his fellow man that the destruction of the wildlife and trees sprang from poverty and a lack of education about their value. His aim has always been to show and prove to the people that life is better when they live in harmony with nature. He understood that "having wildlife is a cost to people" and his main idea was to "make wildlife pay for itself, and at the same time, protect it."
The tradition of young Maasai warriors proving their bravery by killing a lion is being transformed. In 2009 the tribal elders came to Big Life and asked for help in transforming this tradition so hunting would no longer be part of it, and it would focus on conservation, education, and sports. Bonham and other collaborators put their heads together and came up with a brilliant idea. Tom Hill, who is a member of the Big Life Board of Directors, helped bring this concept to life.
Hill, along with other Big Life team members, devised the Maasai Olympics. This has been a huge success as the budding young men use their traditional skills of running, spear throwing and jumping and instead of hunting lions, they are "hunting for trophies." Now the young men participate every two years, using their skills to compete for scholarships and other prizes. In order to compete, the athletes must attend many workshops about wildlife and conservation along the way.
Athletes have a great role model in Olympian winner and fellow Maasai tribesman, David Rudisha who is champion of the 800 meter. The Maasai Olympics is also starting to implement some games for girls as well- the 100m and 1500m and may add more as well. The girls are also good ambassadors who tell their boyfriends they are more impressed by their gamesmanship than by their killing of lions.
This is yet another example of a program initiated by Big Life Foundation which is possibly expanding to other communities as well. When we were traveling in the Maasai Mara, we heard talk of opening up a division of the Maasai Olympics there too. and how there would soon be Mara groups competing with the Amboseli groups.
All these efforts and programs are paying off. The Amboseli-Tsavo- Kilimanjaro ecosystem is now considered to have among the lowest poaching in all of East Africa.
Please see Part II of this article –
Georja Umano is a journalist, actor and animal advocate.  All pictures not otherwise credited are by Georja Umano
With special thanks to Nikki Best and everyone at Big Life who helped me to compile this article.
for more info on the Big Life Foundation please see:
https://biglife.org