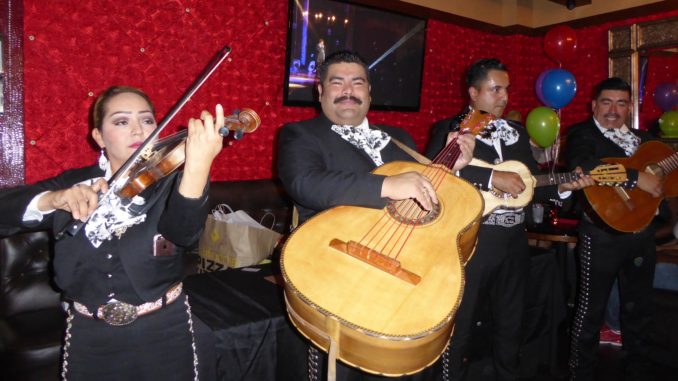 We couldn't pass up the opportunity to celebrate "Tres Anos" at El Dorado Cantina. It's been three years since this unique Mexican Restaurant opened in Las Vegas, just minutes from the Las Vegas strip.
My husband Burt and I had eaten there previously, so we knew we would enjoy attending the anniversary celebration. The restaurant is located adjacent to the Sapphire Gentleman's Club,  but don't let the location dissuade you from visiting and enjoying this high quality upscale eatery.
The 181 seat restaurant, created by Brett Talla and Darin Feinstein, features flavorful food and continues to draw repeat customers for more reasons than just that one.
El Dorado Cantina believes in sustainably raised products, which means all beef, chicken, pork, shrimp, and fish originate from carefully selected farms in the U.S. and are free from antibiotics, pesticides, and steroids.  Their menu features a multitude of Vegan and gluten free items — unusual for a Mexican restaurant.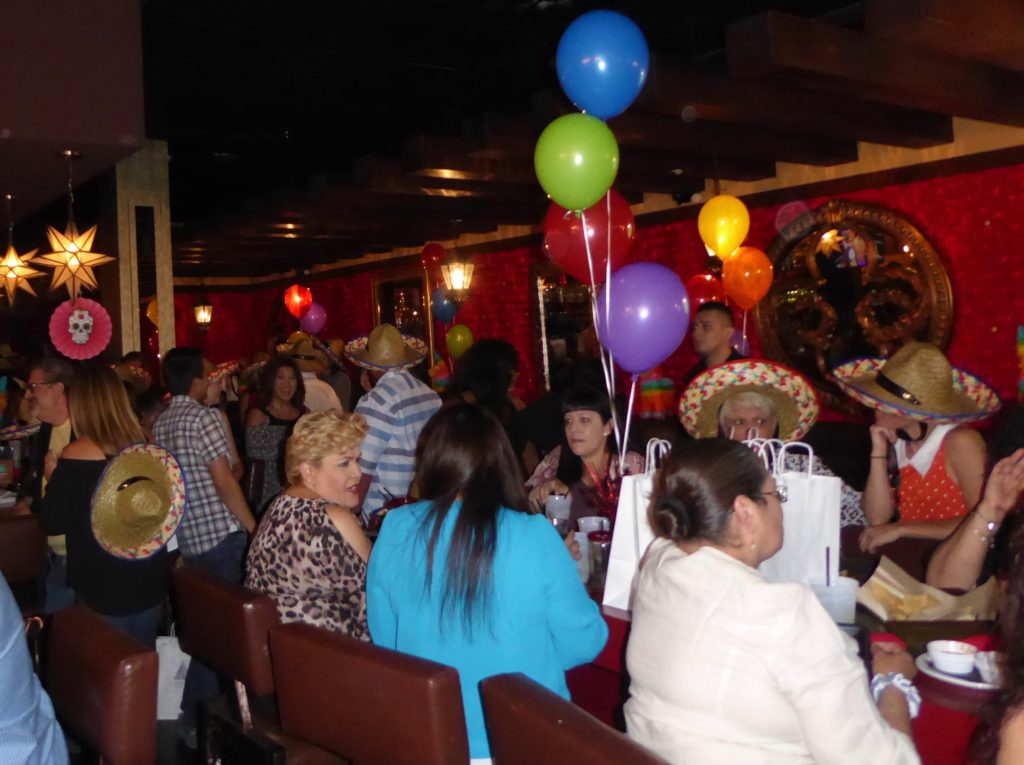 It was honored by Yelp as one of the top 100 restaurants in the US in 2016 and ranked it the top Mexican Restaurant in Las Vegas. That's pretty impressive for a restaurant which is celebrating three years of delicious healthy Mexican food.
We visited with Chef Paco who shared his philosophy and the nature of the food he prepares. He told us that the restaurant serves authentic Mexican food that is non-GMO and organic. Chef Paco takes prides in using vegetables, meats and fish that originate in farms free of antibiotics, pesticides and steroids. The menu lists the actual suppliers of the varied food items used by El Dorado.
Guacamole varies widely from restaurant to restaurant, but we really enjoy El Dorado's version. It contains a delightful mixture of fresh organic avocados mixed with organically grown serrano chiles, garlic, tomatoes, onions, cilantro and lime juice. Not too spicy and not too mild and served with organic house prepared tortilla chips.
The third anniversary celebration was designed to thank customers for their patronage. Endless quantities of gluten free beef and chicken taquitos were served. The shredded beef and shredded free range chicken were topped with romaine lettuce, salsa cascabel, pico de gallo, sour crème and queso fresco. The tasty items were consumed as fast as they were served.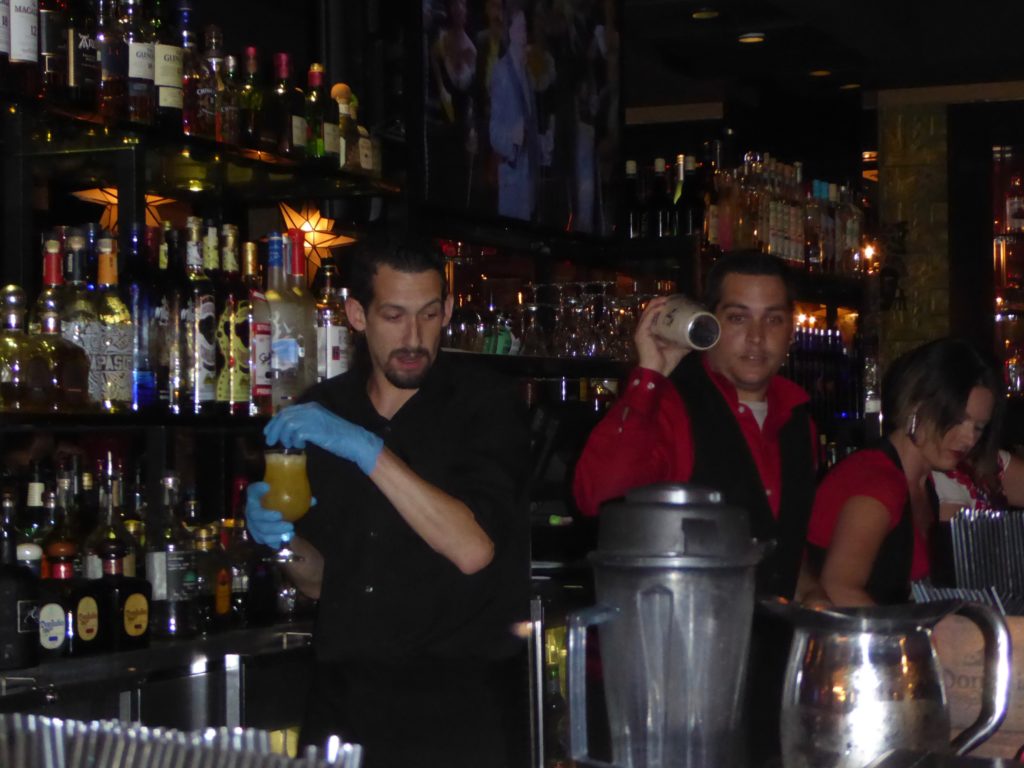 El Dorado has recently opened an El Dorado Express in the Boulevard Food Court on the Las Vegas Strip. We hope to check it out when we visit the area.The El Dorado Cantina has become a permanent fixture in Las Vegas. We certainly will be back to enjoy it again before the fourth anniversary. For more information on El Dorado, check out  El Dorado Cantina.