All items are listed from most to least expensive.
no!no! PRO
Facial Hair? NO! Leg Hair? NO! Don't just remove the hair, treat it with no!no! PRO. With three treatment levels and Pulsed Thermicon Technology, no!no! PRO is a hair removal device designed to give you immediate and long-lasting results with continued use. no!no! PRO keeps the skin cool, while simultaneously delivering a painless hair removal treatment. As with all no!no! products, PRO can be used virtually anywhere on the face and body. All no!no! hair removal devices are safe to use on all skin tones and effective in treating all hair colors.
Kit includes no!no! PRO device (choice of Pink or Blue), 1 Large Buffer, 1 Narrow Tip + 1 Wide Tip, Cleaning Brush, User Manual, Charger, FREE deluxe travel case ($15 value), FREE NEOVA SuperDose Kit [Intensive Lip Repair + Copper Moisture Mask] ($32 value).
$249.99  Buy now!!
Livia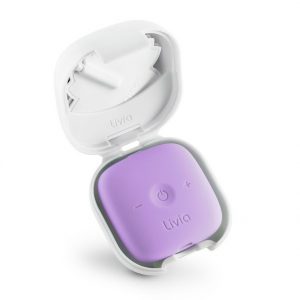 Livia is the off switch for menstrual pain. It is instant, simple to use, and scientifically proven. The FDA approved device has many fans has already helped so many women.
$149  Buy now!!
Ultimate Skin Spa + Main Squeeze
What feels like a year's worth of dirt and debris will be gently but thoroughly buffed away, leaving nothing but smooth, soft, glowing skin behind. This dual-speed handheld spin brush works with your favorite cleanser and one of three interchangeable brush heads to customize the perfect routine for your skin type.
Packed with Lavender Water and Botanical Extracts, Main Squeeze soothes as it purifies your skin. Its antioxidant properties help to protect and rejuvenate the surface of the skin, so you can feel freshly prepped for beauty sleep or your killer makeup routine.
$139.99  Buy now!!
DermaWand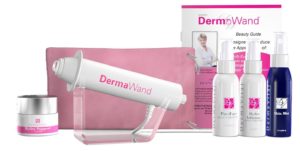 The DermaWand Radio Frequency and Thermal Energy Kit combines thermal energy and massaging stimulation to help manage the signs of premature aging. It has 9 intensity levels for your personal comfort.  The DermaWand helps reduces pore size, lines, and wrinkles and stimulates circulation to increase the radiance of your skin.
$129.99  Buy now!!
Jouvé Nourishing Night Cream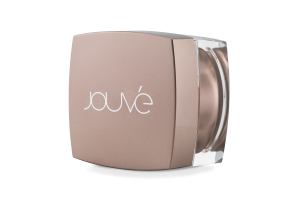 Jouvé Nourishing Night Cream is like beauty sleep, only better. A luscious cream with clinically proven age-defying results. Your skin, only replenished, firmer and smoother. It boosts your skin's natural nighttime renewal process with clinically proven age-defying ingredients. EWG-Verified™, cruelty free and non-comedogenic.
Add elegance to any vanity with Jouvé. A locking lid, opaque interior and protective disc keep out light and air, preserving the cream's rich quality.
$124.21  Buy now!!
Godai Earth Soap Bar: Shampoo Bars
Desired Extensions Innocent Collection
Desired Extensions is a premiere hair extensions company specializing in U Part Wigs, Lace Fronts, Clip Ins and more. Our Innocent straight can be worn sleek or hot curled for bouncy lustrous hair.
$115.00 – $220.00  Buy now!!
RDKL "Complete Care Set"
A natural and paraben free complete skin care set: The most effective routine for healthier, age-defying skin– naturally. Five steps fueled with essentials from gemstones, vitamins and active botanicals, with no chemicals or additives.
RDKL™ LIFE Serum, RDKL™ YOUTH Toner, RDKL™ REVIVE Moisturizer, RDKL™ FRESH Gel Cleanser, RDKL™ GLOW Facial Oil. Gentle yet intensive, the routine is great for all skin types and customizable depending on your particular needs. Results: Generates younger, healthier looking skin, Rich with Anti-Aging and Collagen boosting ingredients, Soothes and neutralizes problematic skin, Eliminates Pollutants and protects from environmental damage.
$99  Buy now!!
Reliefband
Reliefband is the first of a new generation of wearables that can treat and alleviate conditions rather than just monitor symptoms, vitals and activity. It is a drug-free treatment of nausea, retching and vomiting associated with morning and motion sickness like sea sickness, car sickness and airsickness.
$94.99  Buy now!!
ZSS Radiant Skin Supplements
Radiant Skin Supplements: Nourish, protect and renew your skin with these dietary supplements that bring out natural skin radiance and lock in skin moisture while protecting skin from damaging environmental aggressors that accelerate skin aging.
$75 for 30-day  Buy now!!
Clear Skin Supplements

Clear Skin Supplements: These dietary supplements detoxify and hydrate sensitive and blemish prone skin. Helps to minimize blemishes, evens skin tone, calms dry sensitive skin and promotes strong skin barrier and immunity.
$75 for 30-day  Buy now!!
Dr. Kenneth Mark Skincare
The signature skincare line of Dr. Kenneth Mark, a board-certified cosmetic dermatologist with practices in New York City, the Hamptons and Aspen, is made up of five technologically advanced, cutting edge anti-aging products: All-in-One Cleanser, Antioxidant Boost, Exfoliating & Hydrating Mask, Moisture Cure and Tighten & Lighten Eye Cream.
Unique to his brand is his proprietary ingredient ASTA-ZOME™ (encapsulated Astaxanthin), which is a carotenoid up to 1,000 times as potent as Vitamin C.
· All-in-One Cleanser: $65.00
· Antioxidant Boost: $190.00
· Exfoliating & Hydrating Mask: $85.00
· Moisture Cure: $175.00
· Tighten & Lighten Eye Cream: $95.00
$65-$190  Buy now!!
Tropical Escapes Coconut Essentials
Release your mind and body from everyday stress and escape into a tropical paradise with our Coconut scented products. Included in our stylish travel bag in our Coconut Moisturizing Lotion, made with 50% Lab Certified Aloe Vera and Vitamin E, our Coconut Bath & Shower Gel – made with 20% Lab Certified Aloe Vera and Rosemary, our Coconut Shampoo made with 20% Lab Certified Aloe Vera and Vitamin B5, and our Coconut Conditioner with Keratin. Together, these products will work to leave your skin and hair feeling soft.
$62.00  Buy now!!
Cobalt Winter Clay Set
Whether it's an office holiday party, awkward family affair or gift you are looking to give the guy in your life, the Clay Set will upgrade anyone's styling game, leaving hair with a lived in, natural look which provides a strong hold and matte finish.
The set includes:
• Clay Effect Spray: breakthrough "clay in a spray" leaves hair with a worked through texture-rich finish
• Clay Pomade: complete the look with the ultimate hold and finish which lasts all day
• Pocket Comb: to complete and style the look
$55  Buy now!!
Jersey Shore Cosmetics' ALL NATURAL VANILLA MOISTURE RICH HYDRATING BODY BUTTER
Give your skin a treat with Jersey Shore Cosmetics Moisture Rich Hydrating Body Butter.  Made with Fair Trade Shea Butter, Babbasu Butter, Argan Oil, Vitamins and Pure Vanilla for silky smooth skin. Deeply nourishing and super hydrating. May be used on all parts of the body and as a hair conditioner and pomade.  May be used fresh out of the bath or shower to lock in moisture on damp skin.  Made with 100% natural ingredients. Paraben-free. Petrochemical-free. Cruelty-free.
$55.00  Buy now!!
Bee My Magic Pot
OhBases – Chemical-free skin care that is safe to use around babies and formulated and made for moms to feel good about the self-care, while nourishing their little ones!  Transform your skin to a younger naturally healthy and radiant glow!
OhBases blends raw honey, bee pollen, royal jelly, and propolis to make an amazing nourishing moisturizer that can minimize fine lines and wrinkles… Just like magic! Bee My Magic Pot is specially formulated for delicate skin that needs cell renewal and rejuvenation. Heal your skin with magic with OhBases Bee My Magic Pot.
$48  Buy now!!
Kindred Skincare Co. Oil Cleanse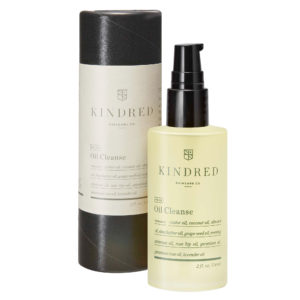 An all natural purpose oil cleanser for most skin types. Handcrafted in small batches, each plant-based product serves as a powerhouse of vitamins and minerals to help target all skin types. The Oil Cleanse is blended with powerful superfood ingredients such as castor oil, evening primrose, rose hip, and geranium to provide smooth, healthy, and happy skin.
$48.00  Buy now!!
Kayo Better Body Care
Kayo Better Body Care is an innovative complete body care program that believes in protecting, enhancing and rejuvenating 100% of your skin, not just the 5% on your face. Your skin is your largest organ and nurturing it is vital for your overall beauty. Kayo's Face Grade© Body Care Collection is a combination of result driven ingredients and precious plant extracts and oils – pure and effective enough for your face, yet specifically formulated for your body. Recent studies of the brand have shown that people find their skin is smoother, firmer, softer and healthier after using the products for only four weeks.
Kayo is great for Stocking Stuffers, gifts for friends or loved ones as well as something to indulge in for yourself. The line has gotten raves from W, Elle, Shape, Self, InStyle, Byrdie, Well + Good, Forbes, NY Times and many more…
$46.00 – $68.00  Buy now!!
Tru Niagen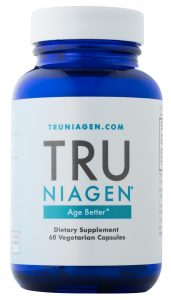 Tru Niagen™, a next-generation form of vitamin B3, helps replenish your body's energy supply.  A specialized form of vitamin B3, Tru Niagen™ helps us bridge the ATP gap by enhancing our mitochondrial function. Our mitochondria are what energize the trillions of cells in our bodies and get them to do everything they need to do.
The vitamin B family is associated with energy creation. The key ingredient in Tru Niagen, called Niagen nicotinamide riboside, is not a newcomer to the vitamin B family yet it stands alone from the other Bs because it is a unique source that is used most efficiently by our cells. Tru Niagen also works without the flushing associated with other forms of vitamin B3.  Tru Niagen has also been safety validated in rigorous human trials and is GRAS (Generally Recognized as Safe) at recommended dosages. Plus, it's vegan, vegetarian, nut-free, gluten-free and caffeine-free.
$45.00  Buy now!!
BOYFACE Vitamin C Brightening Serum
Refresh your bright skin with Vitamin C brightening serum a peptide and antioxidant-rich serum that blends two (oil and aqueous) forms of Vitamin C and peptides for maximum anti-aging benefits and brightening dull looking skin.
$44.99  Buy now!!
Crystal Hills Harmony Bath Salts
Crystal Harmony Bath Salts allows you to restore your inner peace, serenity, and happiness, while indulging in a luxurious soak in the tub. The combination of solar dried sea salt, botanicals, and green quartz crystals – with notes of pink grapefruit, sweet orange, and vanilla – blend harmoniously to nurture your body and spirit.
$44.00  Buy now!!
Beach Curler

HerStyler Beach Curler is a spiraling gadget that is your secret weapon for creating perfectly imperfect, just-stepped-off-the-beach waves. The secret lies in the 2-in-1 barrel – 32 MM and 19 MM – which are perfect for looser and tighter curls, respectively. The spiraling design allows one section of hair to come in contact with either of the barrels as you wrap your hair around the iron (basically, wherever the hair falls on the iron will dictate which barrel it comes in contact with). The result? The mismatched, imperfect but absolutely gorgeous beach waves we all crave.
$43.95  Buy now!!
Flower Power Sugar Body Scrub
Our Sugar Body Scrubs offer so much more than just a sweet, shower-time indulgence! They're also an excellent way to clean the skin's surface, unclog pores, improve circulation, get rid of dry, dead skin and leave your skin moisturized and hydrated! Regardless of your skin type or condition, you will see improvement with regular use of sugar body scrubs. Flower Power is scented with palmarosa, ylang ylang, germanium and lavender essential oils and chamomile absolute.
$40.00  Buy now!!
La Difference Cosmetics Holiday Skincare for Women
LDC INTENSE Cucumber Eye & Lip Cream uses a blend of Cucumber Extract, Peptides, Vitamin E and Retinyl Palmitate to provide generous skin nourishment and hydrating qualities that help alleviate dark circles, stimulate collagen growth, reduce wrinkles and fine lines, and restore a youthful and energetic appearance to your gaze.
LDC INTENSE Firming Neck & Décolleté Cream is a skin tightening wonder that uses peptide ingredients to specifically improve and maintain skin elasticity for a more youthful and tighter appearance. Added to a moisturizing Hyaluronic base, it works by improving both the bonding of skin layers and elastic resilience, while promoting healthy collagen growth to reduce wrinkled and loose skin.
$40  Buy now!!
La Difference Cosmetics Holiday Skincare for Men
LDC INTENSE Hydrating Serum for 40+ w/Squalane is a pure moisturizer derived from the bountiful goodness of olives. It is a simple, safe and extremely efficient conditioner, excellent for managing skin and smoothing out wrinkles. It also exhibits amazing regenerative, antioxidant and antibacterial properties.
LDC INTENSE Hyaluronic Miracle Cream contains a powerful blend of moisturizing and antioxidant ingredients to ensure that the skin remains hydrated and balanced to prevent signs of aging. Well-moisturized skin is one of the most important secrets to achieving younger looking skin. When the skin experiences moisture and balance, it is able to regenerate new cells and counteract the aging effects of dry skin.
$40  Buy now!!
Vous Vitamin
For years Romy Block, MD, and Arielle Levitan, MD, heard from patients that they were interested in taking supplements, but confused by what to take. In response, the doctors culled through the latest research to create Vous Vitamin, a line of high quality, multivitamins tailored to an individual's needs. Consumers complete a brief survey on Vousvitamin.com, which takes the guesswork out of what formulation is right for them. The survey asks about such factors as age, diet, exercise and health symptoms.
A gift certificate for Vous Vitamin multivitamins can be ordered by sending a note to In**@vo*********.com, and cost ranges from $39.99-$167, depending upon how many months are purchased.
$39.99-$167  Buy now!!
Chakra Kit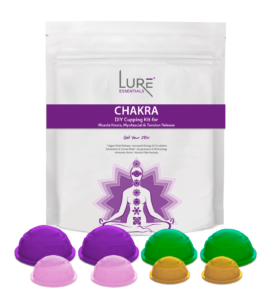 Inspired by the healing power of crystals this set of colorful body cups helps improve sleep, revive and re-invigorate, In colors like Jade, Amethyst, Rose and Citrine, this set includes 8 cups in 4 sizes for easy application wherever you could use a boost.
$39.95  Buy now!!
Soothe Serum
Soothe Serum is a breakthrough all natural formula that effectively alleviates muscle aches and soreness, inflammation, arthritis, nerve pain, back pain – without the side effects of NSAID's and prescription pain pills.  Within 10 minutes, 95% of our testers reported a major reduction in their pain. In our study, Soothe Serum proved to exceed customer expectations for a natural pain reliever cream. And with our money back guarantee, you have nothing to lose…but the pain.
$39  Buy now!!
Oh! Organics Best Five Organic Essential Oil Gift Pack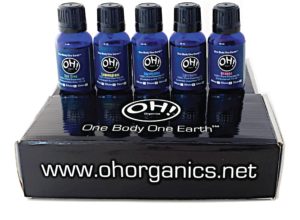 Our five best selling certified organic essential oils make this gift pack a favorite. The delightful and beneficial aromas of lavender, eucalyptus, orange, lemongrass and tea tree organic essential oils will please even the most picky of your clients, friends or family and make you proud that you've chosen this delightful gift.
$37.00  Buy now!!
KIMONO Fragrance Oil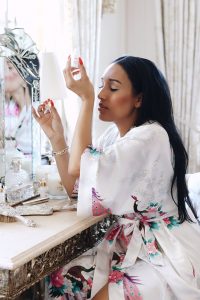 KIMONO, a brand new line of 100% natural body fragrance oil that is alcohol and paraben free and stimulates mental clarity, relieves stress and anxiety and helps with jet lag — all made in California!  The word "kimono" literally means a "thing to wear" and the Kimono line is designed to be worn daily like any other staple element in your wardrobe or beauty routine.
$35.00  Buy now!!
Savor Beauty Face Cake Mask Mixes
Savor Beauty's Face Cake Mask Mixes are perfect for natural beauty lovers, brides-to-be and skin fanatics in your life! These amazing DIY spa-level masks can be whipped up using milk or egg whites, and help detox your skin, leaving your face buttery soft! These masks can be used as a full mask or as a simple spot treatment, and are perfect for a solo spa night or for beauty nights with your girlfriends! Available in Velvet Rose, Lavender + Honey and Bamboo Rice
$35.00  Buy now!!
Secret Weapon Supreme 24Hr Mascara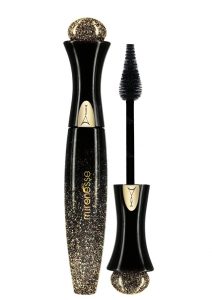 Make magic happen! Instantly create super long full lashes and transform your world like never before. All you've ever wanted from a mascara is here with the new leader of the next generation of mascaras; Mirenesse Secret Weapon Supreme 24Hr Mascara! Find out for yourself why one sells every 3 minutes globally! It's the must-have for lashes!
$35  Buy now!!
ColorProof Shiny & Bright SuperRich Holiday Kit
Designed for fine to medium color treated hair in need of hydration, our moisture system features a proprietary blend and certified botanicals to infuse lightweight, luxurious moisture, strength and unsurpassed color protection. Hair is left nourished and vibrant with incredible shine.
$34  Buy now!!
Chocolate Sun Self Tanner
Chocolate Sun™ is the pioneer and creator of the very first organic sunless tanning solution and retail collection. Established in 2003 by founder Susie Hatton, Chocolate Sun was the first studio entirely dedicated to the art of sunless tanning. From these humble beginnings in Santa Monica, Chocolate Sun quickly became a favorite of Los Angeles locals, beauty editors, industry experts and celebrities alike.
All Chocolate Sun products are free of mineral oils, dyes, lanolin, parabens, PABA, alcohol, petro-chemicals, sodium lauryl sulfate, and formaldehyde. They are non-comedogenic. Chocolate Sun products are never tested on animals and are vegan friendly.
$34.00-$42.00  Buy now!!

Retinol Wrinkle Solution Filler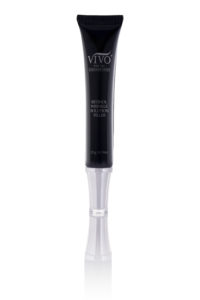 Specially formulated for specific areas of concern, the Retinol Wrinkle Solution Filler will help diminish the look of fine lines and wrinkles with each application. Rich ingredients like Coconut extract, Sodium Hyaluronate and organic Chamomile will leave you with a supple, ageless appearance.
$32  Buy now!!
BE Biotin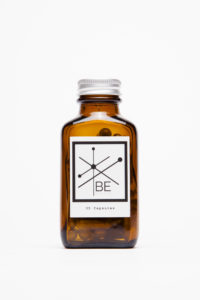 All natural hair, skin and nail supplement for men and women. It combines the hair growth power of biotin along with a powerful herbal complex that fights hair loss and thinning from inside out. Pumpkin seed, saw palmetto and pygeum (African tree bark) are combined to naturally lower the hormone that's been directly linked to hair loss and thinning. The benefits of BE Biotin aren't just limited to your hair, one capsule daily will set you on the path to glowing skin and stronger nails.
$32.00  Buy now!!
L'eclisse Cosmetics
L'eclisse cosmetics is the perfect natural addition to your Holiday/New Years beauty gift guide. As a mineral cosmetics line designed for sensitive skin, we think it would be a perfect fit for anyone looking to ditch their old makeup routine to invest in healthy, natural products in the New Year.
L'eclisse cosmetics are formulated from the highest quality natural mineral and botanical ingredients and offer an array of products from foundation, powder, blush, and lip gloss. L'eclisse uses the highest percentage of natural and organic ingredients whenever possible, at least 80% – 90% in our formulas with no parabens, triclosan, phthalates, nor sulfates. They are irritant-free and soothing to even the most sensitive and acne-prone skin types. This holiday season only receive free gifts with every purchase. Get a free Natural Lip Gloss on orders of $50 or more with the code gift50 and receive a free Pressed Mineral Blush on orders of $75 or more with the code gift75!
$30-57  Buy now!!
Olivina Men Deluxe Bamboo Razor
The most elegant solutions are often the most effective. That's why we're sticking with the simple construction of the double edge razor. The manual control of a single blade gets you the closest possible shave. And with sleek designs in bamboo, ivory resin, and chrome, our razors are worth showing off on the vanity. So skip the expensive cartridges and error-prone electric shavers and invest in simplicity.
$30.00  Buy now!!
Marajó
MARAJÓ™, is the haircare favorite of Alessandra Ambrosio and Jordana Brewster, it is THE must-have beauty gift and "go-to" for hair care this holiday season and beyond. MARAJÓ™, is made with the hydrating, restorative Pracaxi Oil extract found in Alessandra's native country of Brazil and has been revolutionizing the industry since its recent launch. Users of the innovative new hair products experience salon-like results from MARAJÓ's simple 2-step regimen. The Nourishing Cleansing Crème refreshes as it fortifies and hydrates hair, while the Deep Treatment Butter works to help restore, protect and add vitality while not weighing hair down.
The secret ingredient, Pracaxi oil, is a miracle oil that is offered in a variety of products below to hydrate the hair while removing dirt, oil and impurities, bringing shine, bounce and body to the hair as well as protecting and moisturizing the hair to add volume, protect against frizz, resist humidity and prevent damage.
$29.00-$44.00  Buy now!!
AiroSpa Pillow
The new AiroSpa™ Pillow is a unique, simple to use, affordable, multi-purpose stress reliever and aromatherapy pillow that can be used at home and travel anywhere. With its built-in and patented fan, air-flow vents and face-down angled construction, the AiroSpa™ Pillow can be used as a home/office/travel massage and aromatherapy experience enhancer with a partner or all on its own for a calming and relaxing experience. It comes with stress relieving pure essential oils.
$29.95 plus shipping  Buy now!!
GLAM Face and Eye Cupping Set
Precision cupping puts beauty in the palm of your hand. Plump lip, boost collagen and refine imperfections in under 10 minutes.
$29.95  Buy now!!
Masigi
Our "grab-and-go", single-use oil pulling packets are perfect for keeping in your everyday bag or packing for a weekend getaway.  No mess, no cumbersome jar or fishing for your spoon: just a simple packet is what you need to make oil pulling a part of your daily routine for a healthier lifestyle.
$28.00  Buy now!!
The Gift of Early Detection
While many women can get mammograms free of cost even without insurance, the follow-up exams, biopsies, MRIs and more that may follow abnormal mammogram results are not free, and can be both emotionally and financially devastating. This holiday season, consider giving the gift of early detection to a woman who may not be able to afford it, or in honor of a loved one who has battled breast cancer. The Brem Foundation, a non-profit maximizing women's chances of finding early, curable breast cancer through education, access, and physician training, is offering an easy way to donate so you know exactly where your money is going. $25 buys a new bra for a low-income woman who can't afford to buy a bra of her own. $290 buys a diagnostic mammogram, $483 buys a core needle biopsy and $1,084 buys a breast MRI for a woman with breast cancer.
$25.00-$1,084.00  Buy now!!
Oilogic On The Go Set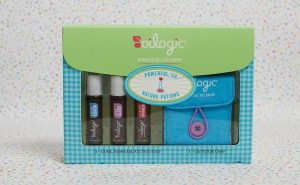 Three of Oilogic's most-popular Essential Oil Roll-ons, PLUS a carrying case to take Oilogic with you wherever you may go! This super-nifty carrying case fits easily in a purse, diaper bag or backpack, while protecting your Essential Oil Roll-ons, so you are always prepared to soothe your kiddo.
Pack includes: 1 Stuffy Nose & Cough Essential Oil Roll-On, .45 FL OZ.  1 Slumber & Sleep Essential Oil Roll-On, .45 FL OZ.  1 Ear & Tummy Troubles Essential Oil Roll-on, .45 FL OZ.  1 100% Cotton Canvas Carrying Case
$24.99  Buy now!!
Mavericks Men's Skin Care
Mavericks was born at MIT where the founding team met and now they manufacture this unique lineup of skin care products in the United States. It all begins with the SHAVE. The Maverick SHAVE is a 3-in-1 moisturizer + shaving cream + aftershave that will prime, protect and refresh your skin. BUFF from Maverick is an enhanced face scrub that smoothes and deep cleanses your face without harsh abrasives or plastic microbeads to irritate your skin as it is formulated with pulverized bamboo extract. You can order a kit that contains the PROTECT, WASH and REBUILD products or you can orders them individually. The kit is the best way to go. You simply wash your face in the morning, dry your face and put on some PROTECT and it does what is says with SPF 30 as well as keeping your face hydrated. At night use the minty WASH to clean your face and then put on REBUILD to allow your face to recover overnight.
$24.95-$89.95 Buy now!!
Movita Organics
Hardworking vitamins for women who work hard! A one-a-day that you can take on an empty stomach as soon as you wake up.  Movita's is a non-GMO, whole food based source of vitamins and minerals. Certified as gluten-free and allergen-free for shellfish and nuts; meat-free, dairy-free, egg-free and made with certified organic fruits, vegetables and herbs. Movita is expertly formulated to support each and every woman in her busy life and unique health needs!
$24.95 – $37.95  Buy now!!
Whipped Body Butter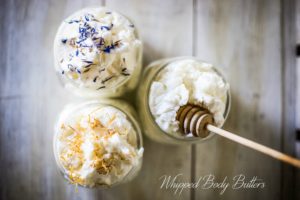 Body butter is one of the most sinful indulgences you can give thirsty skin. It is a real treat for the senses. Perfect to soothe rough patches on the skin or prevent them from forming or simply to indulge yourself in this delightful body treat. This is a must have for the winter months. Trust us your skin will thank you.
$24.00  Buy now!!
Sweet Magnolia Shea Butter & Aloe Bath Care Duo
Sweet Magnolia Shea Butter & Aloe Vera Botanical Body Lotion and Body Wash Duo provides a moisturizing skin treat, in addition to a great way to layer your fragrance.  Packed with the most beneficial, nourishing plant based oils, butters, and skin moisturizing agents, your skin is promised to feel absolutely amazing! Vegan. Sulfate, paraben, and phthalate free.
$23.50  Buy now!!
Sufficient-C
Sufficient-C® offers flavor with function in the form of a hydrating, satisfying immune supportive drink mix . It is a refreshing, seamless solution for those that are tired of the daunting task of swallowing many pills and capsules and simply need more. Now every person, regardless of where they lie on the health spectrum can benefit and actually enjoy flavor with function in each satisfying sip.
$22.99  Buy now!!
Vera Wang Embrace 3-piece gift set in Rose Buds & Vanilla
Vera Wang Embrace offers an alluring 3-piece gift set in Rose Buds & Vanilla. Contains a 4.oz Fine Fragrance Mist, 1.oz Eau de Toilette Spray and 2.5oz Body Lotion.
$21.99  Buy now!!
Jerdon Mirrors
Give the gift of glam this holiday season with Jerdon Mirrors, the perfect gift for the makeup junkie, world traveler, or beard aficionado in your life! Jerdon encourages their customers to not only look at the mirror, and not just in the mirror, they ensure quality, sophistication and satisfaction in each of their products. Jerdon Mirrors are available at Amazon.com, Wayfair.com, Jet.com and Bed Bath & Beyond (in store and online).
$20-$100  Buy  now!!
The CurlBand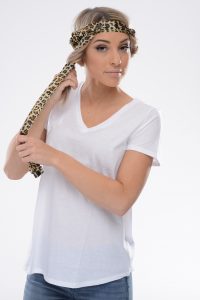 The CurlBand is a heatless hair styling tool for shoulder length or longer hair. It's the smarter, easier way to get tight curls or beachy waves. Simply place The CurlBand around your head, wrap hair around one of the long rods and snap it into place. Move to the other side of your head and wrap the remaining hair around the other rod and snap it into place. Sleep in The CurlBand or leave it in for a few hours. The longer it's left in, the tighter the curls. Simply unsnap it to release gorgeous curls.
$20-$30  Buy now!!
Use Me
Use Me is a new hair care line that will simplify your everyday hair care routine. We are all looking for that luxury hair care product that won't break the bank, and Use Me is just that, and so much more!
Developed by former trend development executive and global hair educator Devin Graciano, Use Me is safe to use on Kerotin or chemically treated hair, is self-adapting and created with natural and organic ingredients. Use Me is proud to be produced by a USDA-certified lab.
$20-$22  Buy now!!
PUR attitude BESTSELLERS TRIAL SIZE KIT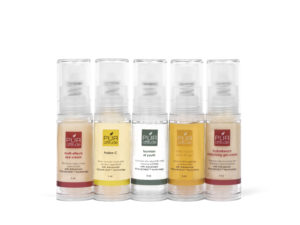 The PUR attitude Trial Size Kit contains five of its bestselling products. By combining patent-pending technology with essential vitamins, anti-oxidants and nutrients, the PUR attitude brand redefines innovation in skincare with 100 percent pure, active, soap-free skin care.
$20  Buy now!!
Gold System Experience Kit
The Andre Walker Gold System Experience Kit includes 2 ounce sizes of four of the collection's essential haircare products including one shampoo, one conditioner and two stylers. Perfect for travel, The Gold System Experience Kit comes beautifully packaged in a gift box.
Custom formulated with nourishing agents such as African Mongongo Oil to ensure maximum moisture, these products, when used together, are everything you need to cleanse and moisturize dry, kinky, curly, natural or relaxed hair and extensions. The products contain no parabens or sulfates, and add intense moisture to your haircare regimen so your hair can be worn curly, kinky, or blown straight. Product images available here.
$19.99  Buy now!!
Cleopatra Cateye Stamp

New to the market, the Cleopatra Cat Eye Stamp is about to revolutionize the makeup industry. The Cleopatra Cat Eye Stamp is the first product to be launched by cosmetics brand Lyda Beauty, just in time for the holiday season.  The Cleopatra Cat Eye Stamp is a sensational new product that solves a huge problem for women of all ages. It creates a perfectly symmetrical "cat eye" or "winged eye" look in less than 60 seconds with minimal effort. The patent pending device is a compact, beautifully shaped applicator that delivers richly pigmented liquid eyeliner to a precisely angled stamp on one end, and a fine tipped point on the other. The eyeliner is dermatologist approved and is hypoallergenic, free of toxins and fragrances.
The Cleopatra Cat Eye Stamp is available in two different sizes, bold and sleek. The ease of application and perfect results will establish the product as one of the best selling eyeliner stamps in America.
$19.99  Buy now!!
PonyDry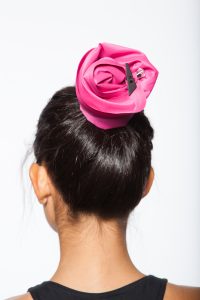 Most women will agree they want to spend less time washing, blow drying and styling their hair. PonyDry is a must-have beauty gadget that covers up the longer ends of hair so women can focus on only washing the roots where all the oil and buildup. It's simple to use — put hair in a high ponytail, slide the ends all the way into the PonyDry hair sleeve, twist into a bun, secure it with the elastic hook and start washing. When you're done showering, leave PonyDry in while blowdrying the roots thereby preventing breakage to the longer strands. PonyDry is ideal for shoulder length hair or longer and works on all hair types, including hair extensions. Available in pink or black.
$19.99  Buy now!!
Oh! Organics Soap and Essential Oil Gift Pack
Five variations that include two(2) 4.5oz. Bars of handmade soap made with certified organic oils, botanicals and essential oils and one(1) 15ml. bottle of certified organic essential oil. Each gift pack is themed around either lavender, eucalyptus, tea tree, lemongrass or orange essential oil.  The lucious lather from our soaps will cleanse, exfoliate and moisturize as their scent provides a mild aromatherapy right there in the bath or shower. Our certified organic essential oils are superb for diffusing or dilution.
$19.99  Buy now!!
Doctor Plotka Toothbrush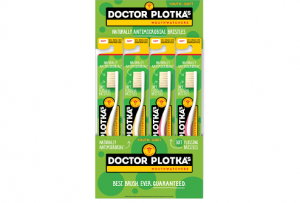 Complete with a sleek, NEW packaging and name, Doctor Plotka™ is the leading toothbrush for better health! With naturally antimicrobial, soft flossing bristles that are ultra thin at the tip to properly reach and brush away food and plaque in normally missed areas, you'll keep the dentist away and sport a stunning smile.
$17.99(family pack)  Buy now!!
Pharmagel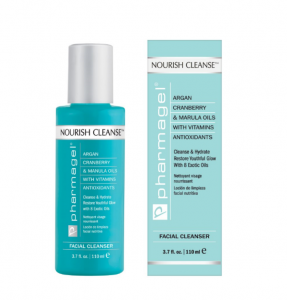 Pharmagel® advanced research is renowned as the premier line of high quality, pharmaceutical grade, and age defying skincare. Founded in 1987, Pharmagel® recognized, through scientific research, that topically applied vitamins and natural plant derived antioxidants could dramatically and visibly prevent and repair skin damage. Antioxidants in combination with pure, pharmaceutical grade ingredients work synergistically, resulting in a remarkable improvement in the health and youthful appearance of the skin.
$16.50-$98.00  Buy now!!
Bloom Mineral Beauty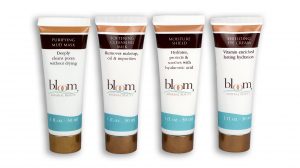 Bloom Mineral Beauty provides the finest skin care and beauty products utilizing exclusive Dead Sea minerals. The Dead Sea is well known for its therapeutic properties. For centuries people have traveled from all over the world to its shores to soak in its salty, majestic waters. Research into general Dead Sea benefits and the minerals found in Dead Sea Salt and Dead Sea Mud has shown a 40% reduction in the depth of wrinkling. The minerals also moisturize, detoxify and soften the skin. Bloom Mineral Beauty is committed to using the highest quality ingredients available through science and nature. Products are formulated to be mineral rich and are Paraben-Free, Cruelty-Free, Petroleum-Free, and GMO-Free
$16.00-$94.00  Buy now!!
Spongelle Boxed Flower in Freesia Pear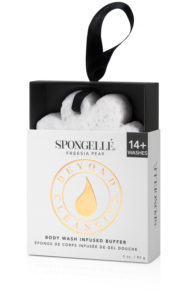 Perfectly packaged and designed to cleanse, moisturize, rejuvenate, and restore the skin from neck to toe. A unique surface changes instantly as you squeeze, from a sensual exfoliating massage texture to as soft as silk. Our proprietary infusion technology provides a guaranteed number of washes, shower after shower.
$16.00  Buy now!!
Mini Colorful Straightener
HerStyler Mini Colorful Straightener is a lightweight mini straightener that is easy to use for any travel needs. Tiny and portable, it can fit into a carryon bag and heats up in only 30 seconds. 100% Ceramic plates generates 6x more negative ions than regular iron for less heat damage and frizz.
$15.95  Buy now!!
Heavenly Halo Herbal Hair Tonic and Soy Milk Deep Hydration Collection
Heavenly Halo Herbal Hair Tonic and Soy Milk Deep Hydration Collection is a hydration savior for thirsty hair. Experience the benefits of highly concentrated hydrating ingredients such as Burdock Root Oil, Palmarosa Oil Umutanga Oil and Yucca Root that help to promote hair growth, soothe a dry scalp and strengthen the hair strands. The key ingredients saturate the hair with intensive moisture, locking it in for ultimate and deep, long lasting hydration. Includes six products: Shampoo, Conditioner, Pre-poo, Softening Milk, Serum Oil Mist & Mask.
$15-$20 Buy now!!
Libby Liquid Matte Lipstick- Smolder Cosmetics X Ashley Rosales 
The revolutionary formulation of our lip products makes our liquid matte lipsticks an absolute must have. It applies like smooth silk and dries to a velvet matte long-lasting finish. The inspiration behind this collection was none other than a girl's best friend, diamonds and makeup of course! The packaging consists of a beautiful and unique diamond shaped bottle that holds each shade in such a way that they resemble gorgeous gems. They are simply gems for the lips. Our new diamond shaped bottles hold more product than our original packaging.
$15.00  Buy now!!
Mented Cosmetics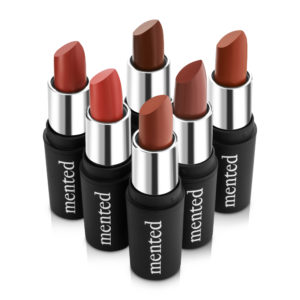 Mented Cosmetics, a premium cosmetic line created specially for women of color, offers nude lip shades and nail shades for brown and black beauties. In addition to the currently existing 9 lipstick shades, September 1st will see the launch of Mented's first ever lip gloss collection titled, "Gloss for Grown Ups," which includes 4 new nude lip shades, just in time for the holiday season.
$15-$16.50  Buy now!!
Flower Power Whipped Body Butter
Nourish, hydrate and soothe your skin while enticing your senses with this wonderful blend of whipped organic unrefined shea butter and coconut oil. Our Whipped Body Butter leaves thirsty skin feeling hydrated and smooth while providing essential nutrients to support skin health.
$15.00  Buy now!!
Bulldog Skincare For Men Holiday Kits
Whether it's your father, brother, friend or lover it can be difficult to find the perfect gift for the guy in your life. Not to worry, man's best friend is now your shopping savior! Created with a unique blend of essential oils, natural ingredients and designed with male skin as the focus, Bulldog Skincare For Men has created a range of Holiday gift sets perfect for the guy in your life.
The Skincare Trio Set ($14.99) This gift is perfect for the everyday guy who takes pride in his smooth skin. It includes our Original Face Wash (5.0oz), Original Face Scrub (4.2oz) and Original Moisturizer (3.3oz). (Can be found at Target)
The Beard Care Kit ($15) This gift set is perfect for the guy in your life that takes pride in maintaining the perfect beard. It contains our Original Beard Oil (1.0oz), Original Beard Shampoo and Conditioner (6.4oz) and a limited-edition Bulldog beard comb. (Can be found at Walgreens and Meijer)
The Shave Kit for Men ($15) This gift set is for the fitness fanatic or guy on the go. It comes in a stylish wash bag and includes our Original Face Wash (5.0oz), Original Shave Gel (5.9oz) and Original Moisturizer (3.3oz). (Can be found at Walgreens and Meijer)
$14.99-$15.00  Buy now!!
Morning After Redefining Foam
Making sure your hair is perfect every morning can be so time consuming. This might be the holy grail product that you have been searching for! This is the solution for flat, dry, next day, hangover hair. There is no need to rewash your hair, brush it, dry it, and curl it. Instead, re-energize those curls with Mixed Chicks Morning After Redefining Foam. Take a few pumps and apply to your dry hair to bring it back to life! It easy and convenient and a MUST HAVE for those mornings you need to look on point in a quick minute!
$14.99  Buy now!!
Macadamia Professional Nourishing Moisture Stocking Stuffer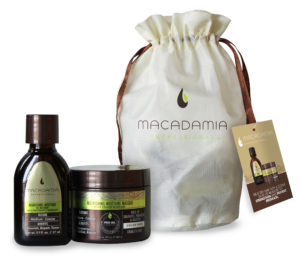 Treat dry winter hair with a double dose of moisture. Specially priced duos of a Macadamia Professional Moisture Masque and Nourishing Moisture Oil Treatment strengthen and repair hair to prevent breakage.
$14.99  Buy now!!
SPHYNX Portable Razor
The Sphynx Portable Razor is an innovative, new gadget designed to let you shave on the go, perfect for missed spots and quick touch ups no matter where life takes you. Each colorful, compact razor contains:
(1) one refillable water spray bottle,
(2) one shea butter moisturizing pre-shave bar, and
(3) two razor blades.
The Sphynx Razor is not meant to replace your at-home blades or shaving routine. It's designed for those moments away from home when you realized you need a quick shave – whether at the beach, gym, work, school, traveling, etc. Simply turn the center dial to spray, moisturize and shave!  When you are ready to replace the blades or pre-shave bar, you can swap them out with new ones from our Refill Packs (each includes four new blades and one new pre-shave bar).
$14.99  Buy  now!!
Tippur
Home manicures are a simple way to pamper yourself without the high cost of going to a salon. And whether you're 8 years old or 80, sometimes handling an open bottle of polish can be a little tricky. But Tippur makes doing your nails fun, fast and easy without any worry of making a mess.
This ultimate nail polish accessory firmly holds your bottle of polish at any angle so you can concentrate on polishing without fear of the bottle falling over when you aren't looking. It also helps you reach even more of your favorite color at the bottom of the bottle, so you don't waste a single drop. Tippur's unique foam insert design accommodates any shape nail polish bottle. By holding it firmly for you, you can avoid messy spills and make home manicures a breeze.
Tippur comes in 6 different colors and shipping is free!
$14.95  Buy now!!
Woodland Jasmine Organic Roll-On Artisan Perfume Oil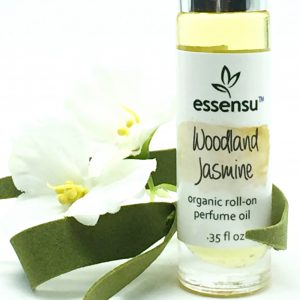 Woodland Jasmine Organic Roll-On Perfume Oil is a sophisticated, custom blend, which combines earthy elements with heavenly, exotic jasmine.  Our roll-on perfumes are a safe, non-toxic choice, created with organic jojoba oil, which is absorbed quickly by the skin.
$14.00  Buy now!!
Sleepy Time Spa Cream
This is a magnesium cream/body butter. It is a great way to unwind at the end of the day because it is scented with lavender and eucalyptus. It is also amazing for sore muscles or muscle cramps because it is full of magnesium.  And it feels great! It is made with lots of skin loving oils and butters and feels even better straight out of the fridge.
$14  Buy now!!
Health 2 Humanity
Health 2 Humanity (H2H) creates premium bar soap that contains all natural ingredients proven to fight acne, hydrate dry skin, prevent cellular aging, and protect against ultraviolet radiation.  These bars of soap are available in four beautifully composed fragrances to choose from.  For the holidays, H2H is retailing their Bars of Hope for the low price of $12.99. They are also offering multiple holiday bundle packs, starring their Empowerment Bundle which includes two Bars of Hope and an exclusive, handcrafted Justice Doll tree ornament for just $50.00.

$12.99  Buy now!!
Salonpas® LIDOCAINE PLUS Pain Relieving Cream
Introducing Salonpas® LIDOCAINE PLUS Pain Relieving Cream. It's one of our newest innovations from the world's leader in medicinal pain patches. Salonpas LIDOCAINE PLUS Pain Relieving Cream provides temporary relief of pain associated with back, neck, shoulders, knees, and elbows with a combination of Benzyl Alcohol and Maximum Strength Lidocaine*. Benzyl Alcohol is fast acting, while Lidocaine is long lasting. That's two powerful medicines that provide targeted relief.
$12.95  Buy now!!
Salonpas® LIDOCAINE PLUS Pain Relieving Liquid
Introducing Salonpas® LIDOCAINE PLUS Pain Relieving Liquid. It's one of our newest innovations from the world's leader in medicinal pain patches. Salonpas LIDOCAINE PLUS Pain Relieving Liquid provides temporary relief of pain associated with back, neck, shoulders, knees, and elbows with a combination of Benzyl Alcohol and Maximum Strength Lidocaine*. Benzyl Alcohol is fast acting while Lidocaine is long lasting. That's two powerful medicines in a convenient, no-mess applicator to provide targeted relief.
$12.95  Buy now!!
Sway All-Natural Deodorant
There are literally dozens of deodorant brands on the market to choose from, making it hard for people to find the one they love. Many contain chemicals that could be harmful to our health, irritate our skin, or stain our clothes. Then there are the natural ones that simply don't provide any lasting odor protection. That's why at SWAY, we pride ourselves on being an all-natural, exceptionally effective, long-lasting, and zero-residue solution that our customers rave about.
$12-$17  Buy now!!
Digi-Nail Studio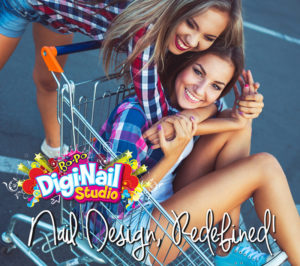 Girls of all ages love Nail Art, but unfortunately it can be tedious and take time and skill to master. Digi-Nail Studio replaces the conventional approach of using fine brushes, an arsenal of polish, and countless hours to create custom nail art designs with a user-friendly and interactive digital application that is FREE to download.
Bo-Po's Digi-Nail Studio is an all new fashion for your fingertips! Custom nail wraps designed by you, Digi Nail Studio enables you to design, print, and apply any image right onto your nails and finish it with the included nail file and topcoat. Create your image, snap a shot from your phone, grab an image from the web, or choose an awesome design from the Digi-Gallery. Insert the Digi-Nail Studio nail sheet into your home printer, and Print – it's that easy!
$11.99-$39.99  Buy now!!
Cold & Flu Balm
A blend of natural relief from cold and flu; eucalyptus, frankincense, ginger, and rosemary. These botanical ingredients, historically used for reducing congestion and lessening cold and flu symptoms, are then combined with shea butter and beeswax to create a balm that relieves cold and flu symptoms.

$10.98  Buy now!!
ODeeva
Odeeva is a monthly subscription box for women, to help make "that time of the month", a little easier. Each box is personally created by you, sent right to your door, when you need it. We deliver the brand name tampons, pads, and liners you already use, along with only the best additional products, samples, fun surprises and more! Odeeva is not only a subscription box; It's a lifestyle where our mission is to inspire, educate and make a difference in the lives of women and those in need.
$10.00  Buy now!!
Flutterby Mascara Shield
The Flutterby Mascara Shield solves that age-old problem that just about every person who uses mascara experiences – mascara smudges on the upper and lower lids during mascara application.  The easy to use Flutterby Mascara Shield: prevents mascara smudges on the upper eyelids and under the lower lashes during application, helps to eliminate clumps by combing lashes against the shield with the mascara wand, reduces the time you spend each morning getting ready for your day by making mascara application faster and less daunting, is curved at the edge and bowed in the body to fit snuggly along the upper and lower lash lines, is made of sturdy, reusable and easy to clean plastic, makes the perfect stocking stuffer for the makeup lover on your list!
$9.99 – $14.99 (single and two-pack)  Buy now!!
Skin Food
"SKINFOOD is the first cosmetic brand to root itself in food. We believe that nutritive food results in nutritive beauty for healthy, beautiful skin. Our food philosophy drives our product development to ensure that only the highest quality food ingredients are used to create a more beautiful, healthier lifestyle. Our roots date back to 1957."
$9-$50  Buy now!!
CreekBaby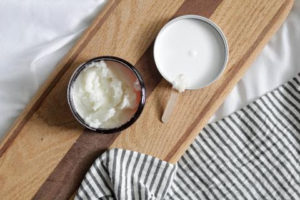 Our skin care and cosmetics are simple, safe and unscented. We carefully curate small batches right here in the Ozarks using high quality USDA organic, all-natural and fair trade ingredients.  Our products are unscented and made for women and men with sensitive skin, but are also perfectly safe to use on little ones.
$8.99-$60  Buy Now!!
Body Wipes For Everyone
Goodwipes are catered to any on-the-go lifestyle, free of Parabens, Phthalates and Alcohol. 100% biodegradable and hypoallergenic, featuring key ingredients including Natural Tree Tee Oil, Cooling Peppermint, Aloe and Ginseng that wipe away dirt, sweat and odor. Goodwipes leaves your body feeling revitalized, smooth, clean, and confident.
$8.99  Buy now!!
KareCo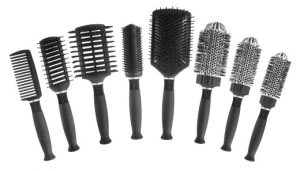 KareCo offers a line of uniquely designed, salon-quality hair brushes. In addition to dome barrel vent technology on all their ionic thermal round brushes, (which cuts blow dry time in half), they have their shining glory item—the Tangle Buster™, which effortlessly glides through tangles and leaves tresses smooth and manageable. The brush is designed with a flexible, fingered paddle that molds to the user's scalp, helping people of all ages and hair types detangle hair without breakage as well as massage their scalps with ease.
$8.50-$19.50  Buy now!!
Lavender, Chamomile, and Rose Soap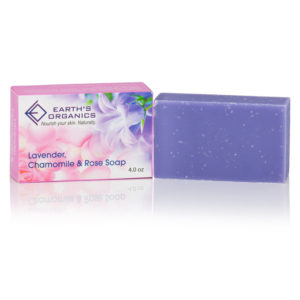 Our Lavender, Chamomile, and Rose Soaps are made with a certified organic blend of saponified oils and scented with essentials oils for a natural fragrance of a sweet floral scent. Besides aromatherapy benefits, our soaps will leave your skin feeling fresh, smooth, and clean. It is truly natural, lathers well, and moisturizing.
$8.00  Buy now!!
Dandelion Salve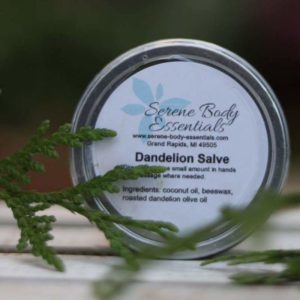 While you're out trying to get rid of your weeds we are harvesting ours! Our salve helps moisturize dry, cracked skin. You can also rub it on sore muscles.
$8.00  Buy now!!
Dew Puff
"Dew Puff face and body cleansing natural sponges are 100% plant-based cleansing products. Dew Puff has only one ingredient, konjac root, also known as elephant yam or kon-nyaku in Japanese.
When hydrated, these natural sponges become exceptionally soft, yet gently exfoliating, while creating a perfect pH balance on the surface of the skin. Regular use brightens and evens your skin tone without irritation."
$8.00  Buy now!!
Lavender and Rose Water Lotion
Our Lavender and Rose Water Lotion is made with all natural ingredients of organic Bulgaria rose water, certified organic sweet almond oil, and certified organic essential oils of lavender. The preservative we use to is made of fermented horse radish and coconuts.
Our lotion is perfect for those who love floral and sweet fragrances. Our lotion can be used on all skin types and it's moisturizing. It's also lightweight and non-greasy and is the perfect travel accessory!
$8.00  Buy now!!
Feather & Bone – Jet Setter Pack
Feather & Bone facial tablets is a travel-friendly facial cleanser (tablets, not liquid!) individually packaged for those always on the go. Based on three ancient ayurvedic ingredients (fuller's earth clay, sandalwood and starch) that washes away impurities, exfoliates and cleanses. 

$7.99  Buy now!!
Lavera
Lavera fully controls its ingredients and owns all production facilities in Germany. The company only uses natural ingredients, most of them organically grown, which are naturally residue free. In addition to the 300 organic ingredients the company uses in its almost 300 products, it produces over 300 natural active ingredients. Everything from the product idea to development and design comes from a single source: Lavera, in the heart of Germany.
$7.50 – $50.00  Buy Now!!
LINHART
LINHART is a subscription based, custom oral care line created by internationally renowned dentists, Dr. Jan Linhart and Dr. Zachary E. Linhart, of the highly acclaimed Linhart Dentistry. The doctors have developed these unique products with over 35 years of their dental expertise.  This extraordinary line consists of custom formulated toothpaste containing theobromine, xylotol, fluoride, and aloe vera. Toothbrushes with ultra-soft bristles that are infused with nano-silver to kill 99% of harmful bacteria that can be found on other brushes. Tooth Whitener Gel that contains hydrogen peroxide to safely whiten teeth, instead of harmful abrasives that irrevocably damage tooth enamel. The whitener gel does not require trays or strips and is simple to use. Just add a drop to your toothpaste regularly when brushing until your desired tooth shade is achieved.
Last, to round out the line LINHART offers an all natural lip balm that is petroleum free. It is formulated with plant oils that mimic the skins natural oils much better than petroleum and adsorb more easily to protect and moisturize the skin.  The added bonus of the LINHART product line is that they will not only keep your smile spectacular and healthy, but also beautify your bathroom!
$6.00- $16.00 but is subscription based and varies, free trials  Buy now!!
UR Bath and Body
UR Bath and Body is the brainchild of Tracy Gunn. First and foremost the company employs women transitioning out of crisis or homelessness. Those employees then create UR Bath and Body soaps, sugar scrubs,bath bombs and bubble sands. Not only do those products make you smell great but they come with positive messages, reminiscent of phrases Gunn heard directors in homeless shelters convey to the women. Messages include "UR Brave" or "UR Fearless" and even "UR Juicy." The more you buy, the more jobs open up for those in transition.
$6+  Buy now!!
Filthy Scoundrel Beer Soap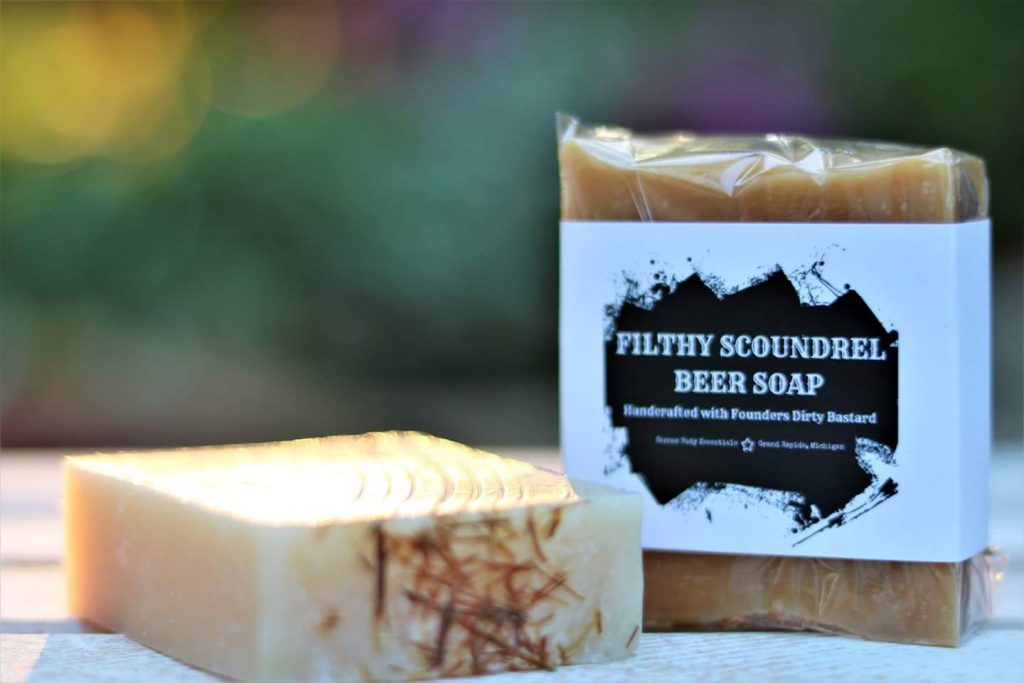 Yes you read it right…BEER SOAP! Great gift for every craft beer lover.
$6.00  Buy now!!
Splat Hair Chalk
Splat Hair Chalk is temporary hair color for a day, a beautiful way to add pastel color highlights to your hair. The chalk slides on dry and instantly adds just the right touch of color. The compact is designed to fit comfortably in the palm of your hand so it is easy to hold onto and apply to hair. The result is soft color that is easy to brush, curl or style after application and is easily washed out with shampoo! You can highlight your hair with a different color every day. The applicator sponge is included for easy application close to your hair-line or when applying color to your braid. Kit Includes: 1 Compact of Splat Hair Chalk & 1 Applicator Sponge.
$5.99  Buy now!!
Pearl Bath Bombs
Pearl Bath Bombs handmakes its bath products right here in America with the highest quality ingredients, while also ensuring the products are 100% vegan and cruelty free. Pearl Bath Bombs sells bath bombs, luxe soaks, gemstone soaps, and candles, all of which come in a plethora of scents and are available in packs of 1,3 or 5. Not only do these products look and smell amazing, but they all come with a surprise in the middle…a sterling silver, rose gold, or gold plated ring! Talk about your perfect stocking stuffer.
$5.95-$64.99  Buy now!!
Humble Brush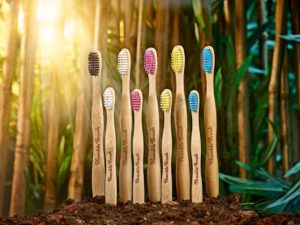 The Humble Brush handle is made out of 100% biodegradable bamboo which naturally provides a non-slip surface. Humble brush features an ergonomic grip and it's sleek and timeless design makes it the perfect must-have accessory in every bathroom.
$4.99  Buy now!!
Raw Elements Herbal Lip Rescue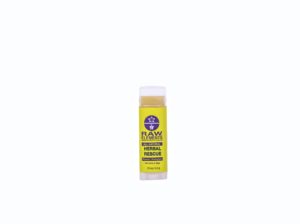 Deeply moisturizing and supportive, our Herbal Rescue Lip Balm is ideal for all seasons. Made from 100% certified organic ingredients, full herbal care is delivered to fortify and invigorate the lips. It's perfect for after-sun care, winter protection or anything in between.
$4.99  Buy Now!!
Moroccan Magic Organic Lip Balms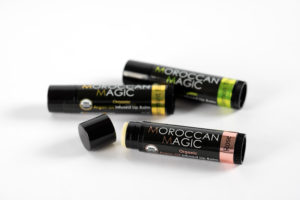 Delivering an ultra-hydrating formula combining organic argan oil and essential oils, Moroccan Magic treats lips to revolutionary moisture coupled with toning and smoothing properties. Regarded around the world for its extraordinary anti-aging and conditioning benefits, argan oil provided effective treatment that's quick absorbing and highly moisturizing. The aesthetic of Moroccan Magic appeals to men and women, alike, as it is packaged in a sleek black .15oz tube, and offers an attractive and convenient way to aid dry lips.
$3.99  Buy now!!

*All images courtesy of respective company