The charming Dutch town of Solvang and the surrounding breathtaking wine country is a popular destination for Californians. Just a few hours scenic drive North of Los Angeles you can enjoy the serene surroundings of Lake Cachuma and the Los Padres National Forest. My favorite place to stay on a trip to the central coast is the SidewaysInn and their sister property next door Flying Flags RV Resort & Campgrounds. This is no ordinary RV park. If you bring your own RV they can handle any size, or just drive your car up and stay in a charming selection of fully loaded cabins and cottages. Many of the cottages come with a loft and sleep up to six people. Each theme'd cabin and cottages offer different packages of amenities but they all have AC and heating, flat screen with cable TV, WiFi, patio area, gas grill to BBQ. There are National Park Cottages with the cozy comforts of home. Here you will find a queen bed in the bedroom with another queen in the loft and a full size leather futon sleeper in the living room.
The Brewhaus Cottage has a rustic theme. While the very luxurious Wine Cottages offer granite counter tops and a private yard with a gas fire pit. imagine you are in Africa and stay in one of several luxury Safari Tents for a unique experience. The Safari Tent King is perfect for a couple looking for romance or go family-style in the Safari Tent King With Bunks, you guessed it bunk-beds for the kids.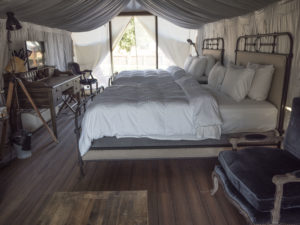 There are rustic Surf Cabins as well as fun for the whole family.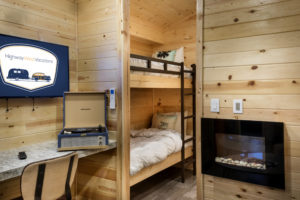 Maybe you would like to stay in one of many Superior Airstreams or a Superior Vintage Trailers each with a different décor and theme.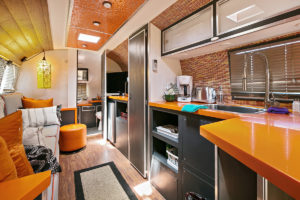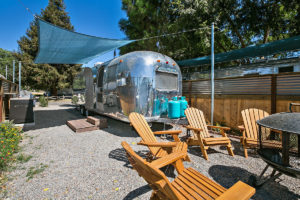 However you choose to stay here at Flying Flags you will enjoy several swimming pools with Jacuzzi's for the family and some that are just for adults.
There is a resort playground and water theme'd area for the little kids as well.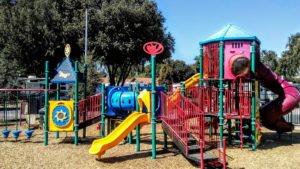 On property is a well stocked general store where you can buy a wide selection of food and drinks including the local wines for the same price the wineries sell them at. The Fireside Lounge is outdoors and has several wine tasting's and serves a great Friday night  BBQ dinner, offering ribs, chicken, fish and Tri-Tip.
I enjoyed their Burgers and Tri-Tip Cheesesteak sandwich for lunches. Do not miss the delicious sides like sweet potato fries and crispy onion rings. For breakfast I recommend the french toast, breakfast-burrito or the breakfast-sandwich, scrambled eggs, crispy bacon (or meat of your choice) with lettuce and tomato.
Finish any meal with some tasty ice cream choices. Black cherry on a sugar cone hit the spot for me. Many families bring their bicycles and the Flying Flags resort is a safe environment for the kids to bike around. There are several bocce ball courts to enjoy.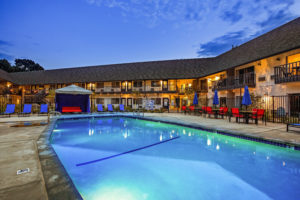 Right next door I stayed at the charming
Sideways 

Inn
 named after the Oscar winning film Sideways which brought positive attention and many new visitors to the wine country here. Much of the movie was filmed here at the hotel and just up the road at the famous Hitching Post. My room was first rate with a large flat screen TV, refrigerator, free WIFI and a comfortable queen bed. All rooms here at the Sideways 
Inn
 have been freshly updated and capture the history of the Santa Ynez Valley.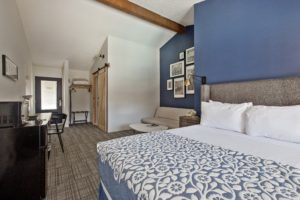 Right outside my room was a Hotel pool. The
Sideways 

Inn

 bar and lounge
area is getting a first class upgrade. I enjoyed an evening cocktail at the on-site bar and grill. This is a terrific place to host your wedding. The owners have spent a great deal of money upgrading both properties and the results are fantastic. So come on up and explore California's scenic central coast soon, you will not be disappointed.
Photos Provided by Flying Flags Mitchel Sacharoff