All items are listed from most to least expensive.
PHILIP STEIN MODERN COLLECTION
Philip Stein introduces The Modern Collection, a uniquely crafted selection of timepieces featuring Philip Stein's mindful heritage of innovation, technology, and refined design made simple. Defined by its distinctively discrete and contemporary aesthetics, Philip Stein's Modern Collection is inspired by the modern way of life of today's men and women.
$850  Buy now!!
DOONEY & BOURKE
FLORENTINE LEATHER DUFFLE – Supple Florentine leather has the look and feel of fine saddlery and, like saddle leather, it develops a rich patina over time. This bag features durable, classic styling, and is roomy enough for a weekend escape or even around town travel.
$548  Buy now!!
KIO YAMATO – Christian in Platinum
Designed with natural, refined lines and unique hinges, these luxury glasses are made with durable frames and superior quality.
$535.00  Buy now!!
United State of Mind Backpack By Zazen Bear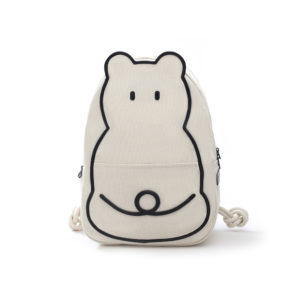 Applying only the finest materials, Zazen Bear United State of Mind Backpack illustrates quality craftmanship that enhances the simple yet meticulous design. All minds are connected so let this backpack unite the minds and peace as you carry it with style. Made with Love in NYC.
$350.00  Buy now!!
Casio EDIFICE EQB800
Developed based on insights from motorsport racing professionals, the EQB800 exudes the style and sophistication of this exciting professional sport. The bold blue stainless steel bezel is set off by the thick, powerful-looking index and hands which also displays the watch's smartphone connection status and battery level. A dual-coil motor drives retrograde hand movements that express speed like a tachometer while also displaying stopwatch measurement values in 1/20-second increments. To provide enhanced timekeeping capabilities, the EQB800 can also be paired with a smart phone with just a push of a button through Casio's Mobile Link Technology by downloading the CASIO WATCH+ app.
$350.00  Buy now!!
Alexander
Pursue greatness with an Alexander. These Swiss quartz and automatic watches are designed in Brooklyn, engineered in Biel, and tell time on wrists around the globe.  An Alexander is heritage in the making. A young brand with multi-generational watchmakers at the helm, Alexander knows its forthcoming power in the watch world. These are watches for men and women who will leave a legacy.
$255 & Up  Buy now!!
Dooney & Bourke Belvedere Ambler
Our Ambler is more than a compact and versatile crossbody; it provides maximum organization in a minimal amount of space. Front and back exterior pockets are perfect for phone and keys, and the interior comes with so many built-ins that a wallet is optional. When the shoulder strap is detached, the bag turns into a mini top handle bag. Designed for women who are constantly on the go, the Ambler will take you from busy days to date nights in style.
$248.00  Buy now!!
Jami – Vegan Leather Embroidered Convertible Tote
The Jami Embroidered Convertible Tote is delicately studded and embellished, with the interior born from a jet-setter's wish list. This noir vegan leather handbag is lined with a luxurious, yet durable maroon microsuede and features internal pockets and a removable inside pouch. Its magnetic snap closures convert this go-to tote into a structured satchel—bringing globetrotters' sartorial dreams to reality. We finish off our design with a matching Vegan Leather Tassel.
$199.00  Buy now!!
TWELVElittle Unisex 3-in-1 Foldover Tote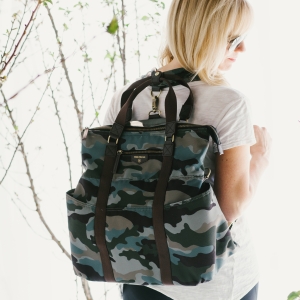 The new Unisex 3-in-1 Foldover Tote is the first of its kind – It is the first Diaper bag that can be carried in three different ways with a single strap! By using the webbing handles, it can be carried as a handheld tote. And with the padded adjustable long strap, it can be attached to the sides as a fold-over messenger, and then easily converts into a backpack. Durable, spacious and comfortable, the unisex foldover tote is designed for both moms and dads that are style conscious and frequently on-the-go.
$189.00  Buy now!!
Pyrrha Initial Talisman Key Chain
Historically worn to signify allegiance, initials stand for that which is meaningful to the wearer. This talisman can be personal or commemorate a special bond between two people.  Pyrrha talismans are handcrafted using authentic wax seals and imagery from the Victorian era, and each piece is case in reclaimed precious metals.  Keychains are available in sterling silver or bronze.
$182  Buy now!!
Native Eyewear
Braiden: Recently named by SKI Magazine as a Hot Gear pick at the SIA Snow Show, this sunglass features a teacup-shaped lens, trilaminate frame construction, lightweight durability, metallic foil logo detail, and stylish color combinations, the Braiden is versatile enough to hit the trails but was fashioned with the après in mind. Made of eco-friendly material, this frame not only has a comfortable fit but is easy on your conscious too.
Patroller: Whether you're patrolling big mountains or a cityscape, the Patroller has you covered with style, protection and Native's innovative polarized lens.
$159-$179  Buy now!!
The Mollie Cross-Body Convertible Clutch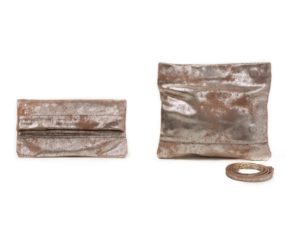 The Mollie Cross-Body Convertible Clutch is a great gift for busy moms on-the-go. The convertible design includes a magnetic closure, making it easy to transform into a clutch by simply detaching the strap & folding the top over. Great for date nights! Plus, the metallic prints are very on trend.
$155  Buy now!!
The Angus Laptop Bag for Men
The Angus Bag from My Best Friend is a Bag has been designed for men who want a bit of Designer Style as well as practicality in their laptop bag. This bag has pockets and sleeves for everything a busy man needs – 2 padded laptop sleeves, 3 inside pockets including one that's big enough to hold a passport. Total zippered closure and an external zippered sleeve make the Angus the perfect travel Bag. Why not carry a bag represents who you are and how you want to be perceived – clever, smart professional, fashionable yet masculine!
$145  Buy now!!
Comes With Baggage clutches
Comes With Baggage is a collection of "one of a kind" vintage clutches that are reclaimed, recaptured and released by designer and New York City style maven Lori Levine. These clutches are super fun and super cute gifts for friends, Bridesmaids, birthdays and so much more. This unique collection was created to make a fashion statement ­ literally and figuratively ­by saying all of the things you might never have the nerve to say, but are thinking, If you don't have the balls to say it out loud … we'll say it for you!
Fun and catchy expressions such as Protect Me From What I Want, What You Curse Today You Will Worship Tomorrow, What are You Bitches Lookin' At and Always A Bride emblazon the individually silk-screened bags and suggest more than modern vintage. The collection swerves from decidedly downtown to Hollywood starlet. We all have a little baggage and it's about time we put it to use.
$140  Buy now!!
DOWNTOWN TOTE GLAZED COATED CANVAS
Who says you can't be fashionable while carrying a diaper bag? This versatile, spacious bag that packs well for travels from the city to the shore, and easily converts from baby to beyond. This modern motherhood classic is available in trend-setting prints and colors and a variety of fabrics.
(AS SEEN ON OPRAH!) 
Roomy interior with 6 open pockets, plus 1 with a zipper.  Removable, water-resistant and washable baby changing pad.  PPB-monogrammed wipes case.  Attaches easily to most strollers with Valet Stroller Clips® (sold separately).  Exterior zippered back pocket.  Zip-top closure to keep contents secure. Premium metal hardware and protective feet. Vegan leather shoulder straps and trim
$139  Buy now!!
The Jennifer Laptop Travel Tote
The Jennifer Tote from My Best Friend is a Bag has been designed by a woman to not only look fabulous but to be extremely functional as well. 3 zippered compartments keep everything safe. 2 padded sleeves and will take any electronic device up to 13 inches. 3 interior pockets – one big enough to hold your passport and the fact that it will stand upright under an airline seat make her the perfect travelling companion. She'll be your Best Friend from the minute you leave home.
$135  Buy now!!
Taylor & Claypool
Bradford offers two incredibly sleek designs, The Taylor and The Claypool. The Taylor is not only a quality watch, it's also a piece that translates into any outfit and setting. It has a serene simplicity that encourages a spirit of style and adventure. On the other hand, The Claypool is a classic shape with a lot of character. Its brushed steel case styled type, and the oil-tanned leather band truly speaks to the explorer within.
Bradford Watch Co. believes that everyone has a story and that your wristwatch is a stylish companion and a true testament to time well spent. They've designed their watches with purpose, ensuring every element is crafted with care so that you receive a quality product that lasts. At Bradford, every moment counts.
$125.00  Buy now!!
Carina Black COVRY SUNGLASSES
Carina style sunglasses in black colorway with Elevated Fit.  Each pair is lightweight, handcrafted cellulose acetate Elevated Fit® frame. CR-39 lens with 100% UV protection.  Vegan leather case and lens cleaning cloth included.
$115.00  Buy now!!
Atik Cloud COVRY SUNGLASSES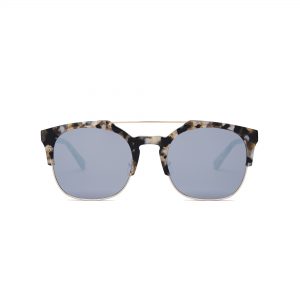 Atik style sunglasses in Cloud colorway with Elevated Fit.  Each pair is handcrafted cellulose acetate Elevated Fit® frame. Has polished silver metal hardware. CR-39 2-base lens with 100% UV protection. Comes with a vegan leather case and lens cleaning cloth.
$95.00  Buy now!!
Arden Cove Anti-Theft Bags
Arden Cove is creating a new way of thinking about bags: bags that are functional, durable, and beautifully designed to protect your belongings in style. Introducing the Anti-theft Waterproof Travel Crossbody. Function, protection, and style.
Once you see the materials, you'll see the difference. These bags come with waterproof nylon and zippers, RFID blocking built-in wallet, 100% lined with slash resistant fabric and locking zippers. Comes in five fabulous colors and three chain sizes for the perfect fit.  
$93-$199  Buy now!!
Casio Baby-G BG-169G-4B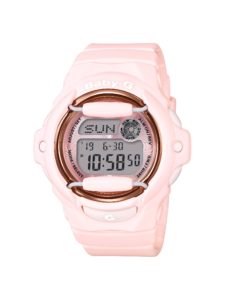 This classic Baby-G watch style has been revamped for the season in an on-trend shade of blush pink with rose gold metallic detailing. The BG169G-4B delivers Casio's trademark toughness and durability, with shock- and water-resistance as well as daily alarms, countdown and stopwatch capabilities. This stylish timepiece moves seamlessly from class to the gym to a night out and weekend adventures – the perfect gift for any girl on the go.
$89  Buy now!!
The Lucy Cross Body iPad Bag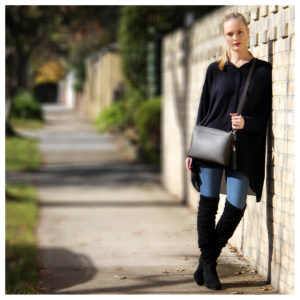 The Lucy from My Best Friend is a Bag is a crossbody shoulder bag and wallet combined which makes her the most versatile bag you'll ever own and perfect for travel. 2 zippered sections keeps everything safe. One side is padded for any electronic device up to 10 inches or can be used just as part of the bag. The other side has an inbuilt wallet and a zippered pocket for your cell phone. Roomy and versatile, the Lucy Bag works hard all day and looks great out at night – just like a Best Friend should!
$79.95  Buy now!!
PortoVino Wine Purse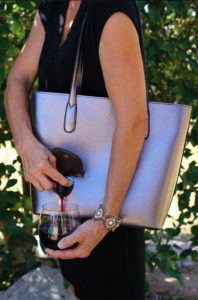 Nothing tastes as good as looking good feels…other than wine! Party in style this holiday season with the PortoVino Wine Purse. The added benefit? The PortoVino allows you to carry and pour up to 2 bottles of wine or any beverage on the go!
$74.95  Buy now!!
LJ CROSS Leather Zip Pouch with Metallic or Suede Stripe
Comes in Army Green with Silver Metallic Stripe, Black with Gold Metallic Stripe and Grey with Black Suede Stripe
· Extra Small comes with leather tassel zipper
· Small, Medium and Large come with horn zipper charm
· Gold hardware
Extra Small (9" L x 4" H): $65
Small (9" L x 6" H): $75
Medium (12" L x 9" H): $165
Large (15" L x 10" H): $295
Hand-Painted Block Letter Initial in Choice of Color: $50 Additional Charge
**Available only on metallic stripe zip pouches**
$65-$295  Buy now!!
Grateful Bags
This holiday season, give a gorgeous gift that keeps an attitude of gratitude with Grateful Bags! Crafted with love of individuality yet classic style, Grateful Bags are the noteworthy handbags that transcend time, age and charm. Whether you carry this cute, versatile accessory to a special event, holiday party, as an addition to your everyday wardrobe, or even give it as a gift, bring out the inner you through fashion with Grateful Bags!  Traditional southern charm meets modern edge, Grateful Bags is the handbag line with the concept of interchangeable monograms. Make sure you stand out from the crowd this season with Grateful Bags!
$64-$138  Buy now!!
Amulet Kit
Amulet Kits by The Animal Guidance Project bring together, plant, animal, and mineral to make unique artisan gifts. Presented in an apothecary-style glass vial, the kit includes a stretch bracelet made with silk jasper beads, a lava rock oil diffuser, a half dram of an intentionally blended essential oil, and a hand-crafted animal guide charm. The amulets come in four themes: protection, love, comfort, and dream. Each one is hand-crafted in St. Louis, Missouri and features miniature reproductions of Ria Sharon's original animal illustrations. The essential oils are naturally sourced and organic, made by another St. Louis artisan.
The Animal Guidance Project is inspired by the traditions of indigenous people around the world who have been looking to animal kindreds for guidance since the dawn of time. Therefore, a portion of the profits from the project goes back to the conservation of animals and the indigenous way of life. We make annual donations to both the National Resources Defense Council and Survival International.
$64  Buy now!!
GUNNAR
GUNNAR engineers glasses that eliminate digital eye strain and block blue light, enhancing your life with protection that gives you better eyes, better sleep, better health, and ultimately, a better you. GUNNAR is the only patented digital eyewear recommended by doctors to protect and enhance your vision, made with advanced optical technology that addresses all issues associated with digital eye strain, including dry eyes, blurred vision, headaches, glare, harmful artificial blue light, and visual stress and eye fatigue. The result: improved clarity, focus, and performance. 
$49.99-$99.99  Buy now!!
Petunia Pickle Bottom: MINI PATHWAY PACK
Great gifts for "Twinning" Mommy/Daddy and Me!  Whether used for play-school or preschool, an easy-to-clean, pint-size Pathway Pack can twin with both mom and dad. Easy-to-clean and on-trend, a neutral color block palette on a Glazed coated canvas exterior with woven backpack straps and grab handle. Black coated hardware and genuine leather stamped logo. Water-resistant interior.
Open interior with easy-open Velcro closure under flap.  Two exterior side pockets.  Open front pocket hidden under flap.  Genuine leather stamped logo. Removable, water-resistant and washable baby changing pad.  Cotton woven top grab handle and adjustable backpack straps. They make Mommy & Daddyhood classy and cool. From matching mommy, daddy and me backpacks (your child ALWAYS wants to be like Mommy & Daddy), from hip and cool Bottle Covers, to fun pacifier porters to super functional diaper bags that look like your Burberry bag except fully equipped with a zip out changing station?
$39- $210  Buy now!!
Game Day Divas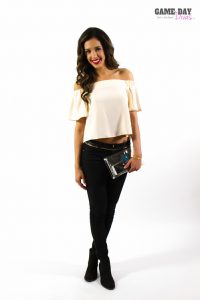 Game Day Divas offers women a Stadium Approved, Fashionable and Functional Clear Handbag to access sporting events or concerts. All Stadiums, Arenas and Venues will be implementing the Clear Bag Policy (if they already haven't). This signature design is a classic envelope clutch with a twist! You can adjust the chain strap to wear the handbag 5 ways! (Patent Pending) Crossbody, Clutch, Wristlet, Double Strap or The Fancy Fanny (Modern Day Version of a Fanny Pack!) this handbag does it all!
$38-$48  Buy now!!
Klutch Handbags
The Klutch aspires to freshen up a well-edited wardrobe and affordably enhance the next adventure, be it a night on the town with the girls or an exotic weekend getaway.
$34.99- $49.99  Buy now!!
Pixie Mood – Jana Passport Wallet
Travel in style with this pretty passport wallet! With a pen hoop, card slots, ID window and slot for your passport, you'll be set for any adventure.
$30  Buy now!!
Pendant Gift Set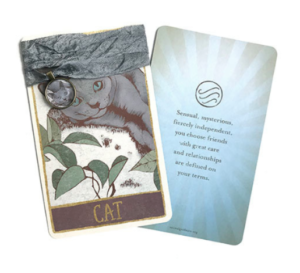 The Animal Guidance pendant collection is handcrafted in St.. Louis, Missouri, each one made with reproductions of Ria Sharon's original illustrations.  Each handmade pendant comes packaged with a card inscribed with an affirmation inspired by the animal. For example, the cat affirmation card reads, "Sensual, mysterious, fiercely independent, you choose friends with great care and relationships are defined on your terms." Finished with ribbons, these versatile charms can be worn as a choker, necklace, or wrist wrap. At $24, they are thoughtful yet affordable gifts for pet owners and animal lovers. Sales fund annual donations to the National Resources Defense Fund and Survival International.
$24  Buy now!!
PodPocket
The pocket is precision molded from high grade silicone to provide a secure fit for the AirPods charging case. The PodPocket design beautifully complements Apple's signature aesthetic. It comes with a premium key ring and clasp so that it can be attached to a bag or keychain and the open access along the bottom allows charging while the AirPods are still in the PodPocket.
$19.95  Buy now!!

Sydney Paige
From Toddler to Teen and onto Adult, Sydney Paige offers QUALITY backpacks and rucksacks that have an AWESOME social impact! For every backpack sold, we donate an exact matching bag to a child in need, even filling it with school supplies! Passionately GIVING BACK TOGETHER with you!
$18.99-$95.00  Buy now!!
Tiny quartz Kilt/safety pin
Tiny like diamond quartz stones on a brass pin for holding your scarf or coat closed. Quartz is a stone that helps ground you and give you strength. I think we all need that to get through the winter!
$17.00  Buy now!!
Leather Tassel Key Ring Sisters by Birth Friends by Choice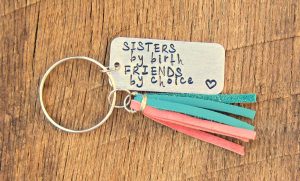 If you have been blessed with a sister who is also your best friend let her know with this cute keychain. The 20mm x 44mm lightweight aluminum piece has a brushed silver finish and the words "sisters by birth friends by choice" and a heart hand stamped on it. The tassel is made of leather and you choose the colors.
$16  Buy now!!
Inspired Endurance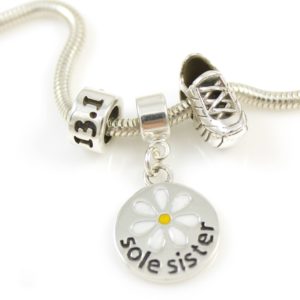 Made of genuine sterling silver, Inspired Endurance custom pendants and beads are a durable and elegant way to honor your athletic achievements. For anyone in your life with a passion for running, it's a gift they'll cherish for years to come.
Choose from a variety of designs displaying 5K, 13.1, 26.2, duathlons, triathlons, ultra races and Ironman distances. The charms can be individually engraved with a meaningful message or race details. The race distance beads can be worn with Pandora, Chamilia, Troll and Biiagi bracelets. And custom pieces are hand stamped, so no two are alike. Shop by race, style or collection.
$14.99-$125.00  Buy now!!
mumi
Don't you wish you could grab exactly what you need, when you need it, without digging through everything else you packed? At mumi, they make packing for any adventure or day trip quick and easy with their versatile color-coded Packing and Cubes. Each lightweight cube is designed to efficiently organize and store everything in its rightful place!
$14 -$40  Buy now!!
Boutique Mexico
Boutique Mexico celebrates the native crafts of Mexico and the artists that produce them, enabling them and their communities to rise above poverty and achieve economic stability. We establish equable collaborative partnerships with our artisans who are fairly paid and whose opinions matter as members of the team. Boutique Mexico is dedicated to creating products of superior quality and modern design.
$12.50- $68.50  Buy Now!!
Teacher Peach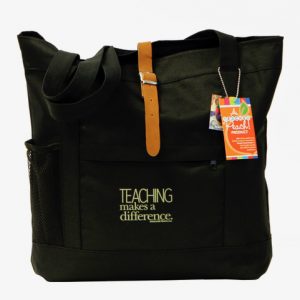 Teacher Peach is a Chicago-based retailer of gifts for teachers from pre-school to high school. These products are perfect holiday gifts for teachers and great classroom products.
$8.95 – $34.99  Buy now!!

*All images courtesy of respective company