All items are listed from most to least expensive.
DVD diamonds
For those looking for a special gift with more of a lasting value, they may want to consider giving diamond investments as gifts this year.The Defined Value Diamonds (DVD) program makes it possible for most people to afford to invest in diamonds, offering individual diamond discs that range from $1,500 to $150,000. Each DVD disc holds high quality investment-grade diamonds that have been housed in an elegant, lightweight stainless steel and glass display disc much like a large coin or watch face. Each DVD diamond is GIA-certified, always triple excellent cut grade and comes with a GIA grading report identifying its key value characteristics as well as a Gemprint ID, the unique fingerprint for that diamond.
$1500 – $150,000  Buy now!!
POUCH Alba Swing
Pouch indoor hanging chairs and hammocks integrate timeless handwoven techniques from Central America with endless customization options for an elevated style that challenges existing modern environments.
The Alba Swing is the perfect alternative accent piece, adding a pocket of relaxation to any room.  The Alba Swing is handwoven in double-ply cotton with an interlocking net stitch accented by hand crocheted detailing. The Rose color is naturally dyed with madder root.
$450  Buy now!!
Nugeni STEVA+
Nugeni's STEVA+ Complete Cleaning System is the only appliance you'll need to easily clean, deodorize, and sanitize almost all of surfaces in your home. Effortlessly convert from a handheld vacuum or mobile steamer into a full size vacuum or steam mop in seconds. The STEVA+ is a multitasking cleaning product that works as hard as you do. Simplify your life.   
$449.00  Buy now!!
LUX LED Lighting's Brooklyn USB LED Task Light
The award winning Brooklyn USB LED Task Light features two USB charging ports, three touch activated brightness levels, and an integrated device shelf compatible with Andriod, iOs, and other small devices. Its small footprint and understated modern design make the Brooklyn USB an efficient option when desk space is limited.
$169.99  Buy now!!
NewAir QuietHeat15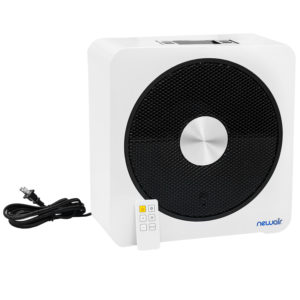 Keep your home toasty warm with the help of the NewAir Portable Ceramic Space Heater. With its compact size and sleek design, this heater makes a stylish and functional addition to a bedroom, dorm room, or home office. Whisper quiet operation means you can use this small heater at night, giving you undisturbed, comfortable sleep.
$129.95  Buy now!!
Grandeur Hockey Coin Collection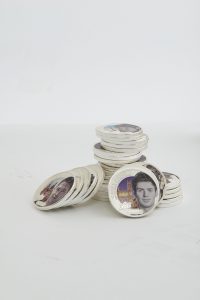 The Grandeur Hockey Coin Collection features limited-edition coins of 20 current and former hockey superstars. The precious metal coins are available in four finishes and rarities, all of which are minted in North America. There are a total of 5,000 colored silver, 1,000 high-relief silver and 500 silver frosted for each player in the collection, as well as 100 24-karat gold coins.
$100 or $499 for a 4-pack  Buy now!!
Hurricane Lanterns
These handblown glass lanterns are delicate cylinders offering subtle, veiled drama. They are available in hues of Sea Blue, Tourmaline, and Plum and are sold empty.
$95.00  Buy now!!
Honeywell Top Fill Cool Moisture Tower Humidifier with Digital Humidistat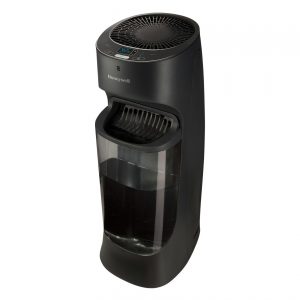 Honeywell's Top Fill Cool Moisture Tower Humidifier has a programmable LED Digital Humidistat. It has easy access via a slide out filter door, and offers two easy ways to fill: at the humidifier or the sink. The humidifier also features auto shut-off when empty, 12 hour timer and a filter check light. It's also suitable for large rooms!
$89.95  Buy now!!
Monti-Mini Decanter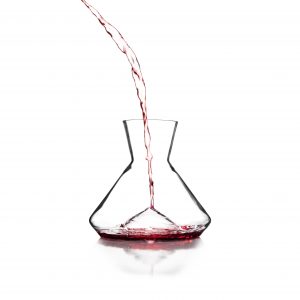 The ultra clear, lead-free crystal Monti-Mini decanter uses a design that'll steal the show at your next dinner party, and noticeably change your pours for the better.  When wine is decanted, the oxygen exposure allows the flavors to develop in seconds, not years, so you get a brighter bouquet and clearer tasting notes. While pouring, the wine falls on top of the peak and aerates in a beautiful cascade down the mountain. The decanter and its glass peak showcase the inspiration of the Italian Alps, while holding up to a full standard 750ml bottle of wine.
$65.00  Buy now!!
The Sweet Dreams Box
Is your child scared to go to sleep and at times even scared to go to their room, fearing the monsters and the bad dreams that have been troubling them for a long time?  This box has all the tools your kids will need to sleep well through the night, whatever the problem is whether it is fear of monsters or scary dreams. This box is a one stop solution to all the problems.
1) Essential oils blend –Lavender – Wild Orange – Frankincense – Cedarwood – Vetiver 2) Colouring book – Made with an intention of making the child 100 % involved in the activity. 3) Dream Catcher – (various colours) to be hung above their bed and it should not be within the reach of the child. 4) Spray Bottle with the essential oil – The spray is for the child to spray in all the corners of the room where he/she feels the monster will be hiding. 5) Glass bottle with eye dropper – We call it the "super shield' and a small drop of the content is to be placed on their inner wrist (they rub their wrists together) and also a drop on the back of their neck. 
$64.00-$73.00  Buy now!!
PANTONE Light Deneb Pendant Ult Violet COY18
A modernist design featuring a simple, sculptural shape for a timeless look with a funky color twist. The Deneb Pendant is supplied with a powdercoated metal ceiling rosette, an E26 socket with a lacquered cover and a white socket ring with PANTONE logo, and a 10 foot fabric covered cable. The cap accommodates the PANTONE shades or, if preferred, just a bulb, as shown.
$60  Buy now!!
The Birch Box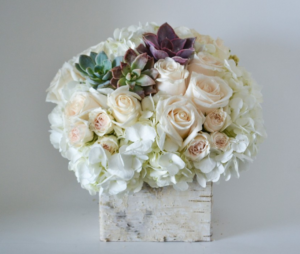 Birch square box filled with cream roses, white hydrangeas, succulents, brunia, lisianthus in a birch box
$59.95  Buy now!!
Luminous Candle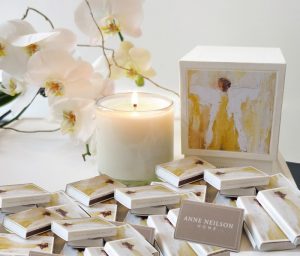 Wind down after a long day with the wonderful, serene scents of Anne Neilson Home's luxury candles. Offering nine hand poured, luxury soy candles, each comes in a box featuring one of Anne's fine art angels, selected to match the fragrance, and nestled in a hand blown glass. Available candles include Luminous, Still Waters, Simply Serene, New Beginnings, Embrace, Garden Gate, Dwelling Place, Hidden Glory, Daybreak, and Believe fragrance of fir, eucalyptus, oak moss and vanilla!
$55  Buy now!!
Fragrance Candle – Zen by Zazen Bear
Zazen Bear Fragrance Candle shares the message of ZEN through incense and the fragrance will captivate any space while you savor a peace of mind moment. 100% Soy Wax
$50.00  Buy now!!
Safe Home Drinking Water Test Kits
Testing your home's water could be the single most important thing you do to protect yourself and your family's health. Safe Home and Safe Home Pro EnviroTestKits from Environmental Laboratories, Inc. (ELI), one of North America's largest EPA Certified Laboratories for testing drinking water, provides several testing options in three easy steps. Upon receiving the results, you're empowered to make appropriate decisions – for instance, installing a water treatment or filtration system or disinfecting your well system, among other solutions. http://envirotestkits.com/drinking-water-test-kits/
$49.95 and up  Buy now!!
ESYM Sandalwood Room Spray
Awaken the senses with our handcrafted aroma. Our botanical ingredients are carefully chose to create a beautiful fragrance while experiencing the essential benefits. Spray as needed throughout home.
$38.00  Buy now!!
Twist Votives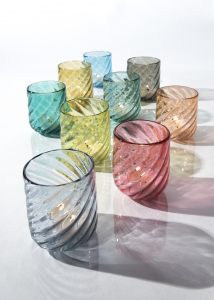 These glass pieces showcase delicate swirling details and bring color to any mantle, shelf, or tabletop. They're available in Turquoise, Sargasso, Grey, Emerald, Tourmaline, Aurora, Celery, Rose, and Steel Blue and are sold empty.
$35.00  Buy now!!
You Are Wonderful candle by The 125 Collection
Quote candles by The 125 Collection are luxury handmade candles that are created to inspire, motivate and make you laugh. Our 100% natural soy candles and made with all natural, lead free wick. This is a large candle with over 11.5 ounces of wax with an approximate burning time up to 80 hours.
$35.00  Buy now!!
American Cancer Society: Greeting Cards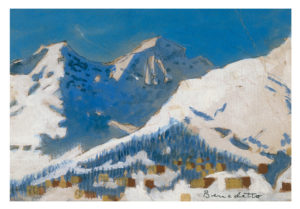 American Cancer Society Greeting Cards: choose the holiday card that gives back. American Cancer Society Greetings is a unique opportunity to highlight your support and help save lives, while wishing loved ones and/or business partners season's greetings. Proceeds benefit the American Cancer Society www.ACSGreetings.org.
ABOUT PRODUCT: Various card formats and designs for the holiday season. Folded and flat holiday cards. Photo cards. Personalize with custom text and greetings. Animated eCards. Hundreds of designs including Tony Bennett and Lilly Pulitzer. Holiday cards start at $35 for a box of 25. In addition, each year, legendary singer Tony Bennett designs an exclusive, signature holiday card for the ACS Greetings program.
$35/box  Buy now!!
Personal Hero Intention Candles
Personal Hero Intention Candles make thoughtful and meaningful gifts with each candle conveying a special message such as Celebrate, Joy, Love, Brighten, Personal Hero and more!  Personal Hero candles use clean-burning eco-friendly soy wax and lead-free wicks, premium phthalate-free fragrance and essential oils, and are individually hand poured. They come with a gratitude message in ready-to-gift packages and can be shipped directly to the recipient.
$32  Buy now!!
The Duop
The secret weapon of European hotels is now available for American homes. The Duop, a "dual option cleaning system", switches easily from mop to duster and back again without having to bend, crouch or kneel. The three various-sized heads pop off and on the patent-pending Quickball, and the balls are ergonomically designed so the heads can used without the lightweight aluminum telescoping pole. The trio of different microfiber pads — for dusting, scrubbing and glass — rotate 360 degrees to get every cranny, and are all removable, washable and reusable. The end result is a sleek, all-in-one tool you won't be embarrassed if left out when company comes over.
$29.99-$49.99  Buy Now!!
ViaTek Quirky Pivot Power 2.0
The Quirky Pivot Power 2.0 is a flexible surge protecting power strip that bends to fit every size plug or adapter. It features six pivoting outlets and is able to accommodate plugs and adapters of every size. The Pivot Power 2.0 has 1080 joules of surge protection and has a 5 foot extension cord.
$29.99  Buy now!!
PILLOW of HEALTH
PILLOW of HEALTH is a luxurious pillow made from medical-grade materials to provide the most comfortable sleep you've ever experienced. Not only are these pillows antimicrobial, hypoallergenic, dust mite resistant and free of harmful chemicals, but they are also adjustable, allowing you to add or remove filling for your optimum comfort level. These pillows are also washer/dryer safe to truly provide you with the healthiest pillow you've ever owned. The PILLOW of HEALTH pillows are available online in travel, kids, twin, queen and king sizes. These pillows are a perfect gift the whole family can enjoy this holiday season!
$29.95-$188  Buy now!!
Tamara Childs Cube Vases
Tamara Childs Studio offers unique and timeless hand-gilded treasures for your table, home accents and gifts. Internationally known for unique and elegant tableware, the Tamara Childs Studio has created, and embellished by hand, museum-quality everyday tableware and home décor accents since 1991.  The newest addition to our Vase collection is square in shape, lendng a contemporary flair to any desk, table or shelf. 3″ & 4″ square size.
$28 & $36  Buy now!!
BlissBulb
Bring the magic to any room, special event, holiday, or display! With BlissBulb's countless applications, creating atmosphere for any occasion has never been easier.  Premium lasers with sharper, brighter, better coverage and more pinpoints than competing knockoffs.  Consumes less than 2W.  Projection coverage up to 50′x50′.  Available in Green, Blue, Red, & Cyan (coming soon!)
$27.99  Buy now!!
Love Bottle!
Ring in the new year with new beginnings, ideas, and energy. Crush those goals to drink more water and stay healthy with help from Love Bottle! 
Proudly made in the USA, Love Bottle is crafted with up to 40% recycled, eco-friendly glass. The handcrafted lid has two water droplets coming together to form a heart, and a raised heart on the chest serving as a reminder to always wear your heart out. When you take a sip, you'll look through the mouth of the bottle and see that UR Loved. On a mission to reduce the use of single use plastic, Love Bottle is a friend to the environment and a positive voice for change!
$25.00  Buy now!!
Treemote
Treemote solves the daily task of switching holiday lights on and off by using the wireless Treemote device. Treemote is simple and easy to install. To use, plug the white receiver into any wall outlet, and then plug a string of lights into the receiver. Using the green tree-shaped remote, customers can then control the lights from up to 80 feet away. Although geared for the holidays, Treemote can be used throughout the year all around the house to help control hard to reach lights and small appliances, such as table lamps, and more.
$20.00  Buy now!!
Stanley TLM30 Laser Distance Measurer
Description: DIY-ers, designers and homeowners alike will appreciate the convenience and simplicity of the new STANLEY® TLM30 Laser Distance Measurer, this is STANLEY's first sub $20 laser distance measurer with a rechargeable lithium ion battery. Designed to take quick and easy interior measurements from 7" to 30', the STANLEY® TLM30 Laser Distance Measurer fits in a pocket and can replace a tape measure for calculating room dimensions, estimating a straight line for picture hanging or measuring a wall for furniture placement.
$19.94  Buy now!!
The Better Bungee
Bungee cords and straps are used just about everywhere. Many bungee products fail – the rubber bungees can be so stiff they don't stretch! The ends can open up easily, some smell badly, and after being outside for a small period of time they become brittle and end up breaking.
We wanted to change all this and came up with better materials to create enhanced, safer and stronger bungee cords, straps and rope that can be used and counted on to perform under extreme weather conditions. We are The Better Bungee.
$19.26-$56.89  Buy now!!
fashionista SoyBright™ Soy Wax Paint Can Candle
fashionista SoyBright™ Soy Wax Half Pint Paint Can Candle with Crackling Wooden Wick in Frosted Birch & Juniper. Part of essensu's SoyBright™ Candles Life Collection, which includes sentimental inscriptions, messages, and symbols.  This fun #fashionista candle is a unique gift idea for anyone who loves the fashion world. The reusable paint can provides a sustainable packing choice.
$16.50  Buy now!!
Liquid Spray Smudge
Liquid smudge spray is the same and maybe even better then burning a bundle of sage. It's great for those that don't like smoke or are bothered by it. Handmade from natural oils of Palo Santo and Sage during a full moon. tiny Crystal quartz are in the bottle to help activate the formula before you use.
$16.00  Buy now!!
PaperFinch Travel & City-Themed Gifts
PaperFinch is a travel and adventure-themed gift and housewares company that has unique printed gift items such as artwork, pillows, mugs, bags and more. PaperFinch gifts feature cities from across the world as well as inspirational and travel quotes, all done with beautiful graphics and backgrounds like vintage maps, skylines and watercolors.
$15.00 – $39.00  Buy now!!
Cole's Wild Bird Feed
Stuff "Cole's" in their stockings! Bags of "Cole's" all- natural bird feed are a real treat this holiday season for the birds and for bird lovers. This premium line of all-natural feed is specifically formulated, based on what birds like and actually eat. The line features premium, cream-of-the crop seeds, with a variety of single seed offerings, custom-designed blends, a line of suet and other specialty feed products along with high quality, weather resistant feeders, designed to prevent warping and discoloration. 
Featured here are 3 of Cole's top selling blends:  Special Feeder: attracts the greatest number of wild birds. Cole's Hot Meats: Nutritious, sunflower meats infused with fiery hot habanero chilies.  Nutberry Suet Blend: Combines suet and seed and attracts fruit and insect loving songbirds. (*Basket and bows not included)
$14.99-$19.99  Buy now!!
Pine Mountain Creosote Buster Chimney Cleaning Safety Firelog
It's simple to use: just add to an existing fire. When heated, the powder in the Firelog changes to an active gas and attacks the creosote in the chimney. It's made all natural and contains no wax. It reduces creosote in wood fireplaces and wood stoves,  removing 2 times as much creosote as the chimney sweeping log (CSL).
$14.99  Buy now!!
magnetpal!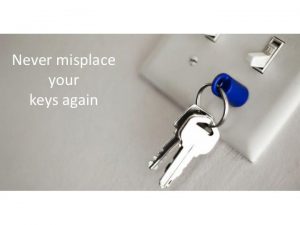 Use MagnetPAL as a hide a key, or place a spare key under the car.  How about those other spares: boat key, bike key, freeze key? MagnetPAL allows you to organize or hide any key.  MagnetPAL is remarkably strong and permanent. It will never rust, fail or fall off.
$12.99  Buy now!!

Bobbex Deer
Run Rudolph Run. BOBBEX DEER -Winter is actually the most important time of year to protect the most expensive "bones" of your landscape: trees and shrubs, since deer's natural food supply is greatly diminished and they'll eat just about anything in cold weather months! Get your gardener armed and ready this winter with all-natural protection against the ravages of deer. Testing by the Connecticut Agricultural Experiment Station revealed Bobbex Deer Repellent to be more effective than nine other like commercial repellents in the marketplace and gave it a 93 percent protection index, second only to a fence at 100 percent. Made from a combination of ingredients that blends the scents of putrescent eggs, garlic, fish, clove oil, and vinegar (among other things), it works by mimicking predator scents, and is classed as a fear repellent. It also tastes unpleasant, so deer have at least two reasons to avoid it. Bobbex requires reapplication every couple of weeks during springtime and once per month in the winter.  (*Basket, bows ornaments not included)
$11.99-$41.99  Buy now!!
ZizzyBee Bags
ZizzyBee Bags eliminates the need for baskets and bins and makes toys portable and travel a snap. The attractive bags look good hanging from a hook or stacked in a diaper bag or suitcase. They are easily packable and transportable for vacations, gym and work, road trips, school, grandparent's house, playdates, strollers and so much more.
$8.99- $19.99  Buy Now!!

Pine Mountain ExtremeStart Firestarter
Whether charcoal or wood, grilling or campfires, the compact ExtremeStart firestarter is the quick and easy solution for all your firestarting needs. Tailgating? Hiking? Hunting? Or a quiet evening in front of the fireplace? Enjoy a good fire with the simple strike of a match—anytime, anywhere.
$7.19  Buy now!!
Wine Gift Bags with Silicone Glass Markers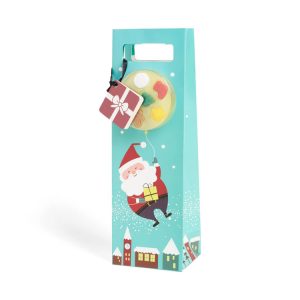 A stylish and unique way to dress up any bottle of wine or liquor you plan on gifting. The bag is a gift in itself. Made from durable card stock each one comes with (6) themed silicone glass markers.  Markers are dishwasher safe and made from FDA approved food grade silicone.
$6.99  Buy now!!
Twist and Seal
No more having sections of lights burnt out! Twist and Seal prevents electrical shock hazards and shortages on light strings keeping lights shining bright. The Mini tightly covers cord connectors keeping them protected from all year long.
$4.99-$33.94  Buy now!!
VersaChalk Liquid Chalk Markers
VersaChalk offers innovative chalkboard products for aspiring sktechers, old school artists, entrepreneurs, DIY-ers and everyone in-between. High-quality Versachalk wet erase markers are dust-free and easy to erase. They create sharper lines—perfect for complicated designs. Designs done with Versachalk liquid chalk markers emulate the handmade quality of regular chalk while maintaining a clean and polished look.
Our markers are: ULTRA VERSATILE: Experience the freedom to write on any non-porous surfaces such as chalkboards, plastic, metal, glass, vinyl, steel and slate! EXTRA DURABLE REVERSIBLE TIPS – While other brands of markers have tips that fray easily, VersaChalk's high-density reversible marker tips are built for professional use. Our REVERSIBLE TIP allows you to write in fine and bold lines – just flip the tip over to switch between bold and chisel tips!  NON-TOXIC, ODOR & DUST FREE – Odorless, washable ink is great for indoor & outdoor use! It's also perfect for kids!  Check out our Neon and Classic Colors!
$3.99 – $17.99  Buy now!!
Febreze's Holiday Collection
Febreze has a full line of limited edition holiday scents which include- Fresh Pressed Apple, Fresh Twist Cranberry, Fresh Cut Pine and Fresh Fall Pumpkin all season long. Products include: 1) Air Effects that instantly removes odors in the air and leaves behind a light, fresh holiday scent. 2) Candle which continuously freshens your home by eliminating tough odors and leaving behind a light, fresh holiday scent.
Additionally you can find Febreze small spaces, wax melts, plug and car product skews available in all of the limited edition holiday scents.
Air- $3.29- $4.49. Candle- $5.49- $9.49  Buy now!!
Distinct Packaging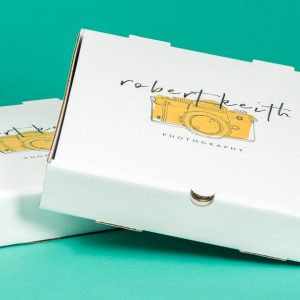 Put the power of custom packaging in your hands. Our user-friendly tool helps businesses get their brand in front of more customers, generate excitement about their products, and encourage repeat business. We offer a range of box sizes and finishes at competitive prices — with unlimited customization and no minimum order.
Starting at $1.41  Buy now!!

Stockpile
Stockpile gift cards allow the giver to choose the exact dollar amount they want to give, with over 1,000 different stocks and ETFs to choose from. This great gift offers lasting value for the child, and is also a great way to teach kids about investing.
Various Prices  Buy now!!

U Brands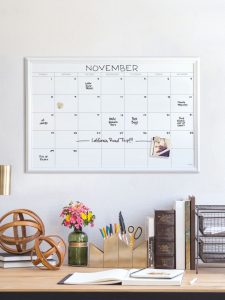 You spend 40 hours each week in your office or cubicle – why not make it super cute? Jazz up your work space with U Brands! Improving your overall mood and increasing productivity during the day, dress up your desk with everything from stationery to office tools and home goods.
Price Varies  Buy now!!

*All images courtesy of respective company