All items are listed from most to least expensive.
BLADES by Rick Moonen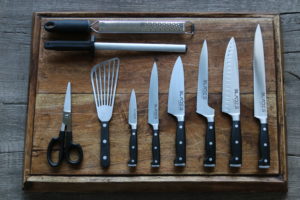 Celebrity chef Rick Moonen (of Top Chef and Top Chef Masters) recently launched his own 12-piece set of kitchen knives designed for the home cook—BLADES by Rick Moonen. Some of the ways BLADES by Rick Moonen are a cut above the rest: The knives have been crafted with high-carbon stainless steel, a riveted, contoured handle and full-tang construction. They are rust-resistant and resist tarnish. Along with the standard chef's knife, paring knife, and even serrated bread knife, this set also comes with zester/grater, slotted spatula, diamond sharpening steel, and storage knife block to control counter space. And of course, they were designed by a master chef with 35 years of experience under his belt.
$199  Buy now!!
Riedel M Series Decanters
A gift for wine connoisseurs and novices alike, the M Series Decanters are built for gentle decanting—best suited to aged, nuanced red wines and young fresh whites. These unique shapes (inspired by antique Cognac bottles, and named for French wine regions) are a necessity for every bar cart or dinner party table and, at under $200 each, are an accessibly-priced Riedel decanter handmade of Riedel's signature ultrathin, yet durable crystal.
$190 Buy now!!
Fizzics Waytap
Why does draft beer taste so much better than out of a can or bottle? It's the bubbles, and only Fizzics has the patented microfoam sonic technology to create the uniformly dense and compact carbonation that raises the flavor, aroma and mouth-feel of canned and bottled beer to craft-brew standards. Compatible with 12- to 25-ounce cans and 12-ounce bottles,and completely portable (powered by four AA batteries), Fizzics' new, streamlined Waytap is equally comfortable at picnics in the park or yard as it is in the kitchen, home bar or rec room.
$129.99  Buy now!!
Anova Precision Cooker
The award-winning Anova Precision Cooker is a connected sous vide precision cooking device that makes it easy for anyone to achieve restaurant quality results. Precision cooking uses precision temperature control to deliver results that are cooked perfectly from edge to edge. No more overcooking, no more mediocre results. Simply attach the Precision Cooker WI-FI to any pot, add water, drop in desired food in a sealed bag and press start. With the Anova Culinary App, you can choose from thousands of sous vide recipes and start cooking directly from your phone. With Anova, it's easier than ever to cook like a pro.
$129 – $199  Buy now!!
Riedel Fatto a Mano
The colorful Fatto a Mano collection from Riedel is the ideal gift for that person on your list who appreciates a fine glass of wine as much as statement-making art. Customizable hand-pulled stems in six different colors (green, yellow, blue, white, black, and red) and six bowl shapes (Champagne Wine Glass, Cabernet, Chardonnay, Riesling, Shiraz, and Pinot Noir), gifters can mix and match a collection or send an entire set in their recipient's favorite color and varietal-specific shape.
$100 for a single glass, $540 for a set of 6  Buy now!!
American Clad Cookware by Hammer Stahl
Crafted in Tennessee, American Clad is the product of a proud 150-year history of small batch, high-quality stainless steel cookware manufacturing in the U.S. Hammer Stahl, unlike other cookware manufacturers, recently chose to upgrade its entire American Clad line to the more highly-prized 316Ti interior surface from the traditional 304SS. The new 7-ply 316Ti titanium-enhanced stainless steel – the most durable, clean and inert cooking surface on the market – helps ensure that food retains its natural, authentic flavors.
$99.00-$899.00  Buy now!!
Midea MMC1710 Multi-Cooker
With 11 one-touch presets, the MMC1710 can create everyday dishes, one pot wonders, or gourmet masterpieces. The removable, super thick hemisphere bowl and its honeycomb surface provide uniform heating. Choose to brown/sauté before slow cooking or use the MMC1710 to cook healthy grains like quinoa, brown rice, oatmeal and more. A BPA-free steamer basket is also included
$99.99  Buy now!!
Midea MNRG17 NRG Extractor
The MNRG17 NRG (eNeRGy) Extractor offers advanced temperature and water level sensors, and solid-state power controls for superior performance and durability when making homemade almond, coconut and rice milk, fruit smoothies, soup, oatmeal and tofu.. Designed with a solid, one-piece body for easy cleaning, it has a fine grinder with two sharp blades to make sure any bean, nut or grain is finely grinded. With a touch control panel, users can simply press a button for any of the presets. It also comes with a tofu basket, measuring cup and fine mesh nut milk strainer bag.
$79.99  Buy now!!
BOD Experience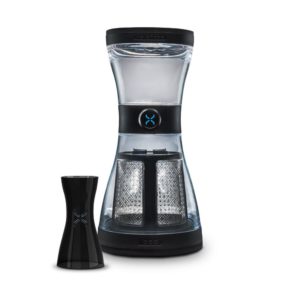 Made by BodyBrew, BOD Experience is the perfect way to introduce a newcomer to the joys and simplicities of cold brew coffee. BOD Experience makes 8-12 cups of coffee per brew cycle, is spill and shatter proof, and is dishwasher safe. BOD Experience includes the BodyBrew cold brew system, a custom shotglass, and a free downloadable recipe guide.
$69.00  Buy now!!
Monti-Shot
Sempli's Monti-shot glasses bring the hot in hotshots. Hand blown using the finest lead free-crystal ensures the purest clarity to showcase the complete tones of your preferred libations. Monti-Shot is packed in sets of four (4) so that you and your friends can enjoy yourselves fully, and each holds just enough of your favorite spirits to either sip or down a full tequila shot in style.
The Monti-Shot showcases Sempli's design philosophy, which is deeply rooted in the founder Daniele 'Danne' Semeraro's dual heritage, combining the best of two countries – Sweden's simple functionality and Italy's style and elegance.
$60.00  Buy now!!
Midea MEK17GT-E8 8000 Series Glass Kettle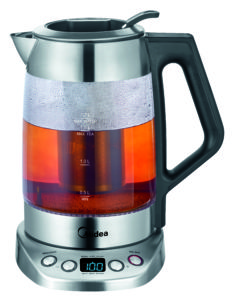 The new MEK17GT-E8 Variable Temperature Glass Kettle offers quick and efficient heating for up to 57 ounces. This kettle offers long-term flawless brilliance, turning the act of boiling water into a relaxing kitchen ambience, and its scratch-resistant glass and brushed Stainless Steel finish means a crystal clear view for years. It also has an integrated stainless steel removable infuser and six different brew temperature settings for different tea varietals.
$59.99  Buy now!!
Mobile Moon Travel Tea Set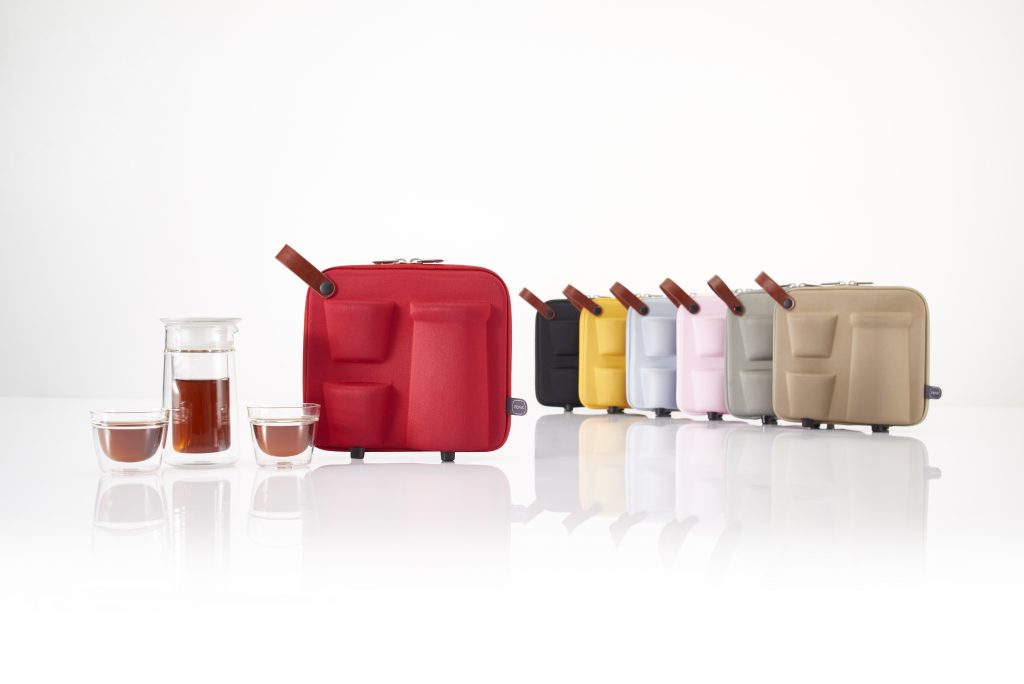 Tea is meant to be enjoyed and shared anywhere, and not just at home. Mobile Moon Set for 2 is just a better way to relax in the courtyard or park. The teapot and double-walled glasses are made from high borosilicate glass for greater durability, and the colorful, hardshell carrying case makes it great for gifts.
$50  Buy now!!
Oak Bottle
The Oak Bottle is a versatile bar essential that lets consumers enhance the flavor profiles of their favorite alcoholic beverages in the comfort of their own homes.  With the Oak Bottle, it's easy to transform the ordinary into something extraordinary in the span of only a few hours to a few days.
$49.95-$89.95  Buy now!!
Tyffyn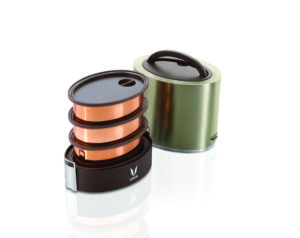 For over a century in one of the world's most densely packed cities, Mumbai, a small army of 5,000 men go out each day and hand-deliver home-made lunches by mothers or wives to offices for over 200,000 people. The food is placed in circular, stacked tins called tiffins, and arrives steamy hot. Vaya's Tyffyns are inspired by this daily miracle. Stainless steel containers finished in copper feature leakproof double-shot lids, nestled atop one another in a gleaming metal body that uses VacuTherm technology to keep food warm or cold for up to five hours. Tyffyns are available in a range of designer finishes and have a 1-year warranty.
$49.00-$59.00  Buy now!!
End of Day Cups
These tumblers are made using leftover glass from other projects, or 'at the end of the day,' so no two glasses are exactly alike. They come in a variety of vibrant colors, including Olive, Plum, Turquoise, Persimmon, Bottle Green, Sea Blue, and Light Blue, but other colors can can requested.
$45.00  Buy now!!
Community Coffee Company Red Press Duo
Give the gift of an enhanced coffee experience with this Red Press Duo gift set. Perfect for coffee lovers of all types, it includes a Red Bodum 8 cup (34-ounce) stainless steel French Press and a rich 12-ounce whole bean Community Private Reserve® Louisiana Blend®.
$39.99  Buy now!!
Fini Cutlery
Knives are the most important tools in the kitchen and FINI Cutlery, with less handle and more control, is changing the way we cook, one chop at a time.
Most of us have learned to hold a knife in a "cleaver grip." By designing a smaller handle, FINI Cutlery has not only reinvented the knife, they reinvented the way we use them.
FINI's shortened handle guides the hand into the proper position and allows your fingers to lock in the front and the back. The result is greater comfort and enhanced control. Once you try a FINI knife, you will not want to use a traditional, bulky-handled knife again.
$35.00-$300.00  Buy now!!
PROMiXX® Vortex Mixer
The World's Most Advanced Supplement Mixer.  PROMiXX®, innovators of Vortex Mixing Technology™, are the world's leading brand of vortex mixing bottles.  PROMiXX® Vortex Mixers combine beautiful aesthetics with effortless functionality – providing perfectly smooth supplement shakes at the touch of a button.
$26.98 – $48.99  Buy now!!
Love Bottle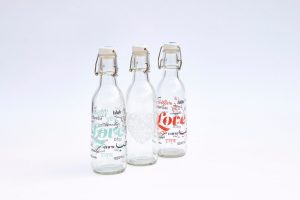 Spread kindness and generosity with Love Bottle! Proudly made in the USA, Love Bottle is crafted with up to 40% recycled, eco-friendly glass. The handcrafted lid has two water droplets coming together to form a heart, and a raised heart on the chest serving as a reminder to always wear your heart out. When you take a sip, you'll look through the mouth of the bottle and see that UR Loved. On a mission to reduce the use of single use plastic, Love Bottle is a friend to the environment and a positive voice for change!
$25  Buy now!!
Smart Touch Chef Al Dente: Singing Pasta Timer
The Smart Touch Chef Al Dente: Singing Pasta Timer is a fun way to get perfect pasta every time! Just place Chef Al Dente in your pasta pot. His internal timer will start once the water reaches boiling point and Chef Al Dente sings once the pasta is Al Dente!
$19.99  Buy now!!
Wine Stopper
Beautiful wine stopper! Comes in a perfectly sized gift box with a tiny bow. Perfect gift to pair with a bottle of wine for the holidays!
$18.00  Buy now!!
Precidio Kafe in the Box
Kafé in the Box is a new and unique coffee and tea traveler, with its square design, clear Tritan(TM) window, and double walled design. Lighter than a stainless carrier, Kafé in the Box is perfect to reduce the use of Disposable coffee cups at your favorite cafe, and show your special style.
$15.99-$17.99  Buy now!!
Arctica 12 oz. Stainless Steel Wine Tumbler – Rose Gold
Arctica's 12 oz. Stainless Steel Wine Tumbler uses innovative dual-wall vacuum insulation keeps chilled wine cold for hours without sweating. The Wine Tumbler also features a clear press-to-seal lid, making it perfect for backyard brunches. The Arctica Stainless Steel Wine Tumbler is top-rack dishwasher safe for easy, no-hassle cleaning.
$15.99  Buy now!!
Labell Boards
Serve up your special appetizers and cut up fresh fruits and veggies with beautiful presentation with Labell Boards! They're made from recycled wood but they are truly works of art. Labell Boards' beautiful cutting boards are all made from premium Canadian recovered/recycled hardwoods. They are produced with the highest production standards. Labell has the ability to take raw material, which would have been disposed, and turn them into culinary works of art. There are more than 90 models to choose from and they're the perfect gift! Check out the NEW Rustic "Tree-Cut" Serving Platters, Paddle Boards, Utility Boards and Butcher Blocks online. Labell Boards make a wonderful host or hostess gift for the Holidays and year round. 
$15-$250  Buy now!!
Snowmen Wine Charms
Don't lose your drink at a party anymore!!  These charms come in a set of 4, perfect small gift for a wine lover! Photo design sits in a silver plated 25mm bezel. Has a clear dome on top of it for protection. Perfect for the holidays!
$15.00  Buy now!!
Bendiware
Bendiware Silicone Wine Glasses make the PERFECT Stocking stuffer for that last minute Wineo that can't make up her mind. Cheers to last minute Christmas Shopping and buh bye to broken glass!
$14.99-$24.99  Buy now!!
Contigo AUTOSPOUT Straw Ashland Infuser
The ultimate hydration companion just got better, now with the option to infuse on-the-go! Punch up your water with different fruit and herb combinations using the AUTOSPOUT® Straw Ashland's removable infusion strainer, and then enjoy your concoction on the go using only one hand to sip your success.
$14.99  Buy now!!
Wishful Wicks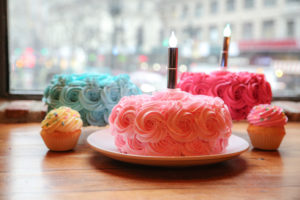 Wishful Wicks is a flameless, reusable, and kid-friendly candle. Perfect for any celebration, it can be used on cakes, cupcakes, pies or any desserts. This is the eco-friendly, and safe alternative to birthday cake candles that every parent has been looking for.
$13.99  Buy now!!
Uncommon Green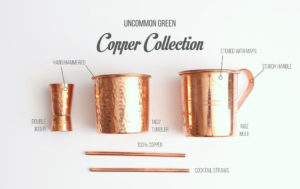 The Copper Collection from Uncommon Green brings those precious recollections of memorable destinations and elevates life's passion of experience!  Discover what the collection includes:
Copper Mugs: Your choice of either the polished copper mug or one that has  the unique etched design of iconic city maps: Boston, Chicago, NYC, Washington DC or Moscow. True classics that will take your beverage to the next level, these magnificent mugs can take you places in the comfort of your own home.
Copper Tumbler: Each 14-ounce tumbler is hand-spun out of solid copper then hammered by hand. This is especially nice when having ice cocktails like the classic Moscow Mule, made for a lazy afternoon.
Double Jigger: Sold individually and made with 100% copper, these double jiggers are not simply merely copper-lined or plated like most of the others that are on the market.
Cocktail Straws: These are copper straws, unlike most on the market, that come in a set of two. Perfect for your weekend cocktails or late nights reminiscing on good times while creating more with your loved ones.
$12-$45  Buy now!!
The Wand by PureWine
Developed by Dr. David Meadows, The Wand™ by PureWine effectively filters the agents in red, white and rosé wines known to cause side effects, such as headaches, skin flushing and other allergic reactions. With patented nano-pore resin technology, The Wand™ prevents wine allergies by removing 95% of undesired histamines and sulfite preservatives in as few as three minutes. The Wand™ also enhances the taste of wine through rapid aeration
$9.99-$160.00  Buy now!!
Bump It Off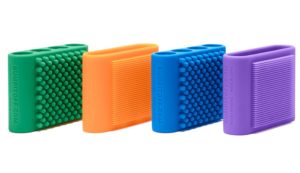 BUMP IT OFF is a reusable silicone sleeve that fits on your hand in multiple positions, enabling you to concentrate scrubbing power in the palm of your hand or on your fingertips. With gentle silicone bristles on one side and smooth bumps on the other, BUMP IT OFF has endless cleaning applications in every room of your home!
$9.99  Buy Now!!
Tipsy Tags
These unique wine and drink charms attach to any smooth glass or plastic surface. With Tipsy Tags, each guest will feel unique with their own special charm on their wine glass.
$8.99-14.99  Buy now!!
UncommonGreen
UncommonGreen® is a lifestyle brand founded in Boston, Massachusetts.
+ We are driven to create timeless home products intended for every day use.
+ We strive to provide our customers the ability to bring their life's passions and adventures home.
+ Products for when you've paused to take a breath, and then a sip.
$7-$45  Buy now!!
Cat or Dog Cutting Board Ladle Sets
"Sauvignon Bark Dog" or "Cat-bernet Sauvignon" Cutting Boards.
Great for displaying cheese and fruits at any party! These small cutting boards are approx. 7″ x 5 1/2″ plus a 4″ handle (with hole that can be used to hang and display the board as a decorative item). $20.00 each.  Add two adorable cat or dog ladles and make it a complete gift set! $6.00 each ladle.
$6.00 -$20.00  Buy now!!
Calamityware
Pick up eye-catching porcelain-plates as "conversation pieces" created with hidden pictures by the clever designer behind Calamityware! Offer home-entertaining with a whimsical and clever spin on the traditional looking porcelain servingware unexpectedly decorated with scenes of sea monster creatures, giant robots, frogs, sasquatch and more worked into the designs! Encourage the lighter side of dinner conversations serving up festive feasts and delicious recipes at family gatherings with a fun-filled experience with Calamityware! Check out their Things-Could-Be-Worse mugs which include multiple calamities that no matter how badly your day is going, 'things could be worse.' Also take a look at serving up delights in Omnivore Bowls and Robot Holiday-Party mugs! Find the most unique gifts online to turn a frown upside down!
Price varies by set  Buy now!!
*All images courtesy of respective company