All items are listed from most to least expensive
Epson Home Cinema 2100 projector
Bring the big screen home with the Home Cinema 2100 projector, featuring Full HD resolution and flexible, easy installation. Get widescreen 1080p images up to 11 feet or more — over 4x larger than a 60-inch flat panel. Offering 2,500 lumens of color/white brightness, the projector delivers vibrant images. Stream movies, games and more with 2x HDMI® ports and MHL®2 connectivity. Portable and powerful, the projector features up to 35,000:1 dynamic contrast ratio — and no rainbow effect. Thanks to its vertical lens shift and 1.6x zoom, you can place it virtually anywhere. Plus, a built-in 10 W speaker means you can enjoy HD content out of the box.
$849.99  Buy now!!
FastFoto FF-640 High-speed Photo Scanning System
Preserve what's priceless. Quickly scan your photo collection in a whole new way with the innovative FastFoto FF-640 — the World's Fastest Photo Scanner. Protect your photos and save time and money by doing it yourself. With the FF-640, you can scan thousands of photos — as fast as 1 photo per second. Single-step Technology automatically scans both the image and handwritten notes on the back. Restore faded photos, and upload high-quality images to the cloud. Seamlessly digitize life's special memories. The FF-640 was designed to accommodate fragile photos or even large panoramic photos.
$649.99  Buy now!!
KODAK PIXPRO ORBIT360 4K VR Camera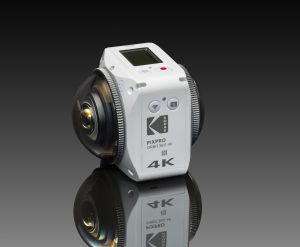 The KODAK PIXPRO ORBIT360 4K VR Camera is designed to have you capturing and sharing your 360° photos and videos with ease. We've thought of everything by including loads of easy to use accessories that work in tandem with your new ORBIT360 4K VR camera.
Prepare to marvel at the seamless amount of detail, clarity and precision this compact VR Camera provides, which easily fits in the palm of your hand. Add the flexibility of our complimentary mobile APP for iOS and ANDROID and you've only scratched the surface of what this portable VR camera can do. KODAK PIXPRO Digital Cameras – Tell your story.
$499.99 – $549.99  Buy now!!

Eero
Eero inc., creator of the first whole-home WiFi system, introduced TrueMesh™, the next generation of wireless mesh technology bringing increased speed, performance, and reliability. The company is also announcing Amazon Alexa skills for eero as well as new app features that give eero customers a better view of what's happening on their networks.In fewer than nine months, eero has compiled the largest-ever consumer mesh network dataset, using hundreds of millions of data points. This anonymized and aggregated performance and diagnostic data helps the company continue to improve the product's functionality over time.
The eero Home WiFi System is available today in the U.S. online at eero.com, Amazon.com, Lowes.com, Staples.com, bandhphoto.com, and newegg.com. The eero system is also available in store at Best Buy Stores, Abt Electronics, Fry's Electronics, and B8ta. Customers can purchase the 3-pack, recommended for the average home, for a suggested retail price of
$499, a 2-pack for a suggested retail price of $349, or a single eero for a suggested retail price of $199. The eero app features and Alexa Skills will be slowly rolled out to all customers over the next few weeks. The free eero app is available for download through the iOS App Store and Google Play Store. The app provides information about connected devices​, placement suggestions and ISP connectivity status​.
$199.00-$499.00 Buy now!!
Master & Dynamic: Greene Street Collection
Greene Street Collection is the 2017 holiday capsule collection from New York City based luxury headphone company, Master & Dynamic.  Crafted for the daring sophistication of the concrete jungle, Greene Street Collection draws inspiration from the big apple, where fashion and streetwear culture collide.
$399 – $549  Buy now!!
TASER Pulse
TASER Self-Defense has an electrifying (pun-intended) gift for women and men who take those early morning runs, work late in the office, or want an option to defend themselves should they find themselves in a scary situation.  TASER Pulse is compact self-defense tool that knocks would-be attackers to the ground for 30 seconds at a distance of 15 feet, allowing a safe escape from danger. The Pulse is allowing folks to take control of their own defense.
Devices do not cause long-term harm—users do not need to make split-second, life or death decisions. Danger to self and bystanders is significantly lower than other self-defense products like mace or firearms. TASER offers free product replacement when our products are used in self-defense—nobody should worry about recouping the cost after using their TASER.
$399  Buy now!!
Expression ET-2750 EcoTank All-in-One Supertank Printer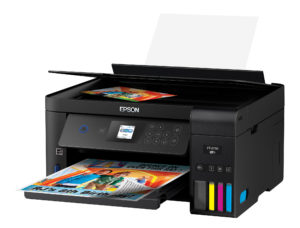 The Expression ET-2750 EcoTank wireless all-in-one offers revolutionary cartridge-free printing with easy-to-fill, supersized ink tanks. It includes up to 2 years of ink in the box. That's an incredible amount of ink – enough to print up to 5,200 pages, and equivalent to about 30 ink cartridge sets. Plus, it features auto-stop ink bottles with each color uniquely keyed for easy filling of each tank. And, you save up to 80 percent on ink with low-cost replacement bottles. The ET-2750 also offers convenient wireless printing from tablets and smartphones, plus Wi-Fi Direct® and auto 2-sided printing.
$299.99  Buy now!!
link-U Hybrid SmartCam
The link-U Hybrid SmartCam is a video monitoring camera with first-of-its-kind patent hybrid technology that connects you to the people you love – from anywhere. Using your smartphone and a free iOS or Android app, you can access your link-U in real time – in full, interactive HD – and gain peace of mind. link-U is designed to offer dual connectivity (Wi-Fi or LTE) and dual power sources (it offers a backup battery when unplugged), while also doubling as a smart home hub – for easy, 24/7 access to your home.
$299  Buy now!!
Expression Photo XP-8500 Small-in-One All-in-One Printer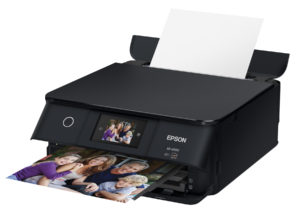 Print brilliant, professional-quality photos with the Expression Photo XP-8500 Small-in-One printer. Offering fast, quiet performance in a sleek design, the XP-8500 produces borderless photos up to 8″ x 10″ with 6-color Claria® Photo HD Inks. Print 4″ x 6″ photos in as fast as 10 seconds. Built-in USB and memory card slots make PC-free printing easy. The rear feed accommodates specialty media, and there are dedicated photo and CD/DVD trays. Plus, individual inks mean you only replace the cartridge that runs out. And, with Epson's Creative Print App, you can wirelessly print collages, stationery and more from your tablet or smartphone.
$249.99  Buy  now!!
Night Stars Weather Resistant Outdoor Video Projector
The Night Stars Celebration Series HD Outdoor Video Projector is a must have if your goal is to be the most spectacular house on the block around the holidays. This outdoor video projector is not only ultra-bright with 3,000 lumens to light up your home or indoor/outdoor theater, but it also displays your videos in crystal clear high definition. The package includes the video projector, IR remote, tripod and 2GB SD card pre-loaded with holiday scenes.
$199.99  Buy now!!
Moodo
Moodo is a smart fragrance machine, designed to allow you to create your own unique scent instantly. The device works with four capsules, called Scent Families such as Cozzzy, Oriental Delights and more. Users can mix and match scents and change the scent levels to omit more fragrance than others (i.e. lavender 30 %, wood royal 20%, etc.). This revolutionary fragrance machine is the perfect holiday gift that anyone can enjoy.
$189.99  Buy now!!
GoFish Cam
GoFish Cam is an underwater fishing camera that lets sportsmen capture and share their action-packed footage. With this breakthrough technology, fishermen can replace trophy images of fishing excursions with high-def video that can easily be shared with fellow fishermen, friends and family.  A few of GoFish Cam's standout features include:  WiFi-enabled to capture and share HD video footage. App with ability to create and share video. 1080 dpi camera.  150 degree wide angle view.  150-meter depth.  Night vision.
$189.99  Buy now!!
Sound Huggle
Sound Huggle is a wireless earmuff that keeps your ears warm, lets you take calls, and listen to your favorite tunes on the go! Perfect for the music lover or fashionista in your life, this is a gift that keeps the ears warm and cozy all winter long.
$139.00  Buy now!!
ZEI
Give the gift of time. ZEI is the world's first tangible time-tracking device. Looking like a big multi-sided die from Dungeons & Dragons, it's completely customizable and easy to set up within minutes. Just assign a task to each side with a sticker or pen and flip that side upright while you work. When you change tasks, flip a new side up. It's that simple. ZEI works on its own or can be paired with some of the most popular time-tracking software, such as iCal, Toggl and Harvest. It's perfect for everyone from Etsy makers to telecommuters and lawyers.
$129.00  Buy now!!
AdventureUltra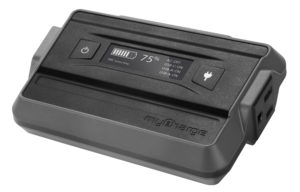 Having a portable wall outlet would make your camping trips a little easier, tailgating a lot more fun and traveling more convenient. The AdventureUltra from myCharge is a portable charger that offers eight times extra battery life and features a built-in AC Power Port, two USB-A ports and an USB-C port all in a unit that is 1.2in x 5.8 in x 4.1 in. and weighs only 1.05 pounds. The powerful charger can power a 32-inch television for up to three hours along with charging your electronics such as: smartphones, tablets and laptops.
$129.99  Buy now!!
ZeRound
A swoonworthy Swiss smartwatch with a stylish circular color touchscreen, ZeRound2 allows you to handle calls directly from your wrist and displays incoming calls, SMS, emails, social media activity and agenda reminders so you can stay connected wherever life takes you. ZeRound2 helps you stay healthy, connected and motivated in style with activity tracking capabilities and interchangeable watch bands for all occasions from lounging poolside (IP67 certified) on holiday to cozy cocktails with that special someone. Also available: ZeRound2HRElite and ZeRound2HRPremium. Both feature heart rate tracking and additional band options (Elite: Milanese Bands; Premium: Silicone, Leather and NATO Bands).
$99.90  Buy now!!
Circle with Disney
Circle With Disney is the world's first custom monitoring system to protect your family on the Internet. Device pairs wirelessly with router and instantly detects devices paired with local Wi-Fi network including: smart phones, gaming systems, laptops, tablets, smart TVs, etc.  The companion Circle with Disney app (currently available for iOS 8 or later), gives parents full control over which content is viewed and the time spent on each device.  Through the dashboard, parents can create unique profiles for each family member with specific parental control settings such as:  Time Limits,  Bedtime™, Filter, and Pause.  Intuitive insights allow parents to track and compare online usage from week to week, month to month, per site, by interest or category.  
Security at its core, Circle uses end-to-end encryption and ARP spoofing to keep data secure.  Circle with Disney app also recognizes guest devices and can apply a family's home setting to visitors' device and block ads from any device on the network. Fully compliant with COPPA standards.  Simplistic design means Circle seamlessly blends into any home aesthetic.  No software per device to install or monthly subscription required.  Ethernet cord available for those with bandwidth concerns.
$99.00  Buy now!!
Mighty
If you're looking for the perfect holiday gift for under $100 for friends or loved ones and they happen to love listening to music – then the Mighty is your answer. The first music player to hit the market that streams Spotify without your smartphone, the Mighty is light-weight, durable and small enough to clip onto any piece of clothing. And, for the price of $85.99, it can fit within many holiday budgets.
$85.99  Buy now!!
Snooz
As counter-intuitive as it seems, white noise helps people sleep. The soft whir drowns out other sounds and creates an audible cushion, turning any bedroom into a haven. Unlike digital-based machines and loops, Snooz features a real fan, creating a natural, comforting sound that never changes throughout the night. And, with the fan inside the sleek, modern-looking case, there's no blowing cold air to disrupt sleep.
Portable and stylish, Snooz has completely customizable levels, from a light purr to a throaty buzz. It even features a nursery setting. (Many sleep machines exceed safety standards for both babies and even adults, according to a study reported by the New York Times.) And, of course, there's an app to control power, volume and scheduled shut-off times.
$79.99  Buy now!!
Octopus Watch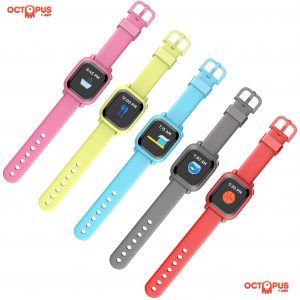 Are you tired of constantly reminding the kids to feed the dog, brush their teeth, or get ready for school?  With the award-winning Octopus Watch, you can teach your kids personal responsibility without feeling like you're stuck on repeat.  The Octopus Watch by JOY is the first icon-based watch that helps kids learn good habits and the concept of time.
It's so successful at motivating young minds because it manages to turn everyday chores–like getting dressed or using the potty–into quick games. Kids can't resist rushing to complete the task when the corresponding icon pops up on their screen.
$79.99  Buy now!!
Stylophone GEN X-1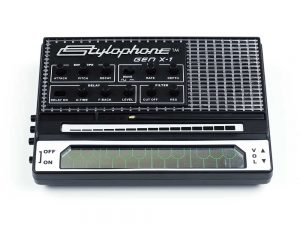 Like the original Stylophone, users can make quirky and original musical compositions by using the metal keyboard with either the stylus pen-shaped tool attached to the battery-operated model, or they can use their fingers to sound the notes. In addition, the GEN X-1 comes with a 3.5 mm jack, allowing users to connect the instrument to headphones or other gadgets.
$70  Buy now!!
YouMail

YouMail is a productivity and call management app that is the easiest way to reduce the clutter of unanswered voice messages and missed calls. The app is a great gift for busy entrepreneurs who want to prevent their demanding jobs from interrupting their personal time this holiday season. YouMail treats voicemail like email, allowing users more flexibility in how they access and respond to voice messages. The app replies to missed callers with a text, letting them know that you're unavailable to talk on the phone. YouMail can also respond to missed callers with a custom greeting, providing them with a personalized experience. The app offers free, professional-grade conference calling, making it perfect for entrepreneurs. YouMail's call blocking algorithm reliably identifies robocallers and automatically directs them to a disconnected number dial tone, making them think your phone is out of service. YouMail is available for iOS and Android. 
$60 – $120  Buy now!!

WoodWe Macbook Cover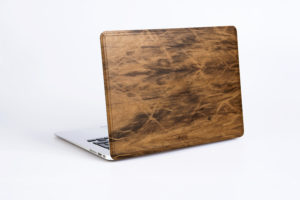 High-quality, eco-friendly and sleek Macbook cases that are made from real reclaimed wood, stone veneers and rust. Unlike cases that appear to give a natural aesthetic, WoodWe sources their cases straight from nature. Cases are one-of-kind since they are made from 100% natural veneers, which means that each products is unique in coloring, pattern, and brightness.
$53-$106  Buy now!!
PhoneSoap 2.0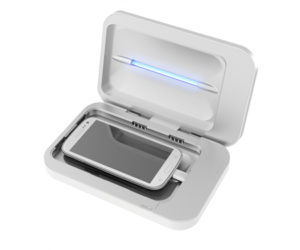 Bacteria is one of the main causes of acne, and numerous studies show that the average phone has 18 times more bacteria on it than does a public toilet seat, including staph, E. Coli and "super bug" MRSA. When you think of how kids and young adults are glued to their phones, it's no surprise that studies show an increasing number of cases of acne breakouts traced directly to smartphones touching faces or fingers picking up smartphone germs and spreading them to the face. PhoneSoap 2.0 is a paperback-sized gadget that uses UVC rays (the same used by hospitals) to sterilize phones — and anything else that fits inside. It only takes 10 minutes, and a charge-cord slot in back lets you recharge while it works.
$49.99  Buy now!!
Solar Phone Charger
Check out the amazing SOLAR power charger for your phone, iPad, Kindle, etc. from EverythingTechGear.com! Whether you are on an outdoor adventure or stuck at a soccer tournament, this charger refuels with sunlight – no power needed! Water resistant, equipped with a flashlight and ready to keep you connected, the EverythingTechGear.com charger features: Ability to charge two devices at once, Lightweight, Acts as Flashlight, Compass with hanger clip and USB cord included, Water resistant, Solar indicator lights up when charging via sun, 10000 mAH 
Keep your devices charged on all your adventures with this solar power bank. Plug it in at home to get it to full charging capacity and then rely on the sun to keep it fueled. The 10000 mAH will provide more charging power than similar models! Great when you want to stay in touch but are away from an outlet and also can come in handy in case of emergency.
$39.99  Buy now!!
PIQS Projector by Butterfly Technology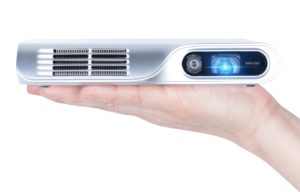 The world's first dual-optic system, brings you "Autofocus" and "Virtual Touch" experience. It has a Virtual Touch Remote Controller. Small and very portable.
$29.99- $599.00  Buy now!!
PHOOZY
PHOOZY, which is the coolest new tech product on the market!  Phoozy is a Thermal Protective Pouch your phone goes inside which preserves your phone battery life, has military grade Drop Protection, Thermal Protection (Cold Proof rated to -20F)- which prevents your phone from freezing (While you're up in Mammoth, Tahoe, or Bear!), Float Protection, Overheating (In the sun all day at the beaches, hiking, or while at Disney) Bluetooth and Wifi compatibiity. We've all had our phone overheat or freeze when we wanted it most before, and this holiday season- give the stocking stuffer we could all use!
They are the Best New Tech gift of the year for anyone who's into outdoor adventures.
*Featured on Cnet, DigitalTrends and GearPatrol
$29.99  Buy now!!
WoodWe iPhone Case
High-quality, eco-friendly and sleek iPhone cases that are made from real reclaimed wood, stone veneers and rust. Unlike cases that appear to give a natural aesthetic, WoodWe sources their cases straight from nature. These iPhone cases are one of kind since they are made from 100% natural veneers, which means that each products is unique in coloring, pattern, and brightness.
$29  Buy now!!
Shady Smart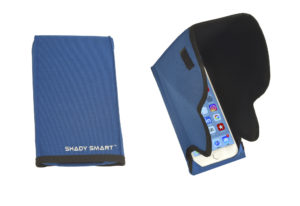 3-in-1 smartphone accessory that blocks screen glare caused by the sun, provides privacy by shielding from prying eyes and prevents damage from accidental drops and the elements. It is extremely convenient, transportable, lightweight and folds small enough to fit into your pocket. Invented by an 88 year old grandfather of 10. It is a product that can be used on a daily basis, but certainly one which you will want to take with you when you travel.
$19.99  Buy now!!
Volt Resistance
Heated clothing styles with a variety of styles from scarves to footwear.
$19.95-$249.95  Buy now!!
DISCOVERY VIRTUAL REALITY GLASSES
Discovery™ Virtual Reality Headset is perfect for any junior adventurer transporting them to amazing new places while sparking their curiosity. Just place any smartphone (either Android or iOS) in the sliding phone compartment and watch either the custom Discovery content, like Shark Week or Everest Rescue, or any virtual reality content available on YouTube or other apps in stunning 360-degrees!
$14.99-59.99  Buy now!!
Beam n Read® LED Hands-Free Lights
Personal Light Anywhere, Anytime. Not just for reading! Worn around the neck these hands-free lights shine a wide, bright, and steady light to personal space for task and mobility lighting. With significantly longer battery runtime it's still shining when other lights have gone dim – which can be particularly important in emergencies when the power is out. It's the only personal light with orange and red snap-on relaxation filters to block energizing blue light so you're not stimulated when engaged in tasks to relax at night. 
Models include the Hands-Free Travel & Reading Light and the Hands-Free Task Light. An optional USB Power Kit lets you plug in when convenient to save batteries for when on-the-go. Plug into the Power Kit's included USB/AC adapter or into a USB car adapter or the USB socket in a hotel room or on a computer. Read anything including books, kindles, maps, menus, or a sheet of directions. Light your path when walking through a darkened house. No other portable, personal light matches the combination of features, accessories, and battery runtime. Makes a great gift for family, friends, or yourself.
$14.95-$35.95  Buy now!!
LightBoxArts
Illuminate your space with the innovative, creative designs from LightBoxArts! A sturdy, MDF LED back-lit cube with the ability to insert and change out artwork to fit any aesthetic, LightBoxArts allows you to choose from hundreds of unique designs to fit your decor – or you can personalize your very own piece.
Whether you want some delightful decor around the house for Halloween, Thanksgiving, and then Christmas – or just want to show off your favorite Instagram photo – just switch it out for the print you want and you'll be set for any season!
$12 – $20  Buy now!!
* All images courtesy of respective companies