The 2017 SAFE Gala took place on Saturday, November 4, 2017, at one of the most cosmopolitan hotels in Austin-TX, The Hyatt Regency Austin. The SAFE Gala benefited The Children's Shelter and its theme was called 'A Night in Havana.' The SAFE Gala was one of the most successful ever thanks to the amazing Austin community of supporters. The event raised $1,028,000 for the kids and families in the SAFE's care.  More than one million was raised in just one night to help the survivors of child abuse, sexual assault and exploitation, and domestic violence.
The auctioneers of the night were Cowboy Auctioneer Heath Hale. The award-winning Cowboy Ringmen conducted a masterful live auction to keep the philanthropic community entertained, involved, and responsive to the cause and doubling the "goal."  The highlights of the night included selling a week on a luxury yacht for $40,000 twice and a trip to Montana for a week for $36,000 and tripled it. The live auction and paddles up combined raised just over $700,000 including a $100,000 match from several local foundations.  As well as a serving the guests a wonderful dinner, the delightful and lovely evening had the presence of multiple musical stylings by Lex Land, Austin Community Steelband, and Timberos del Norte.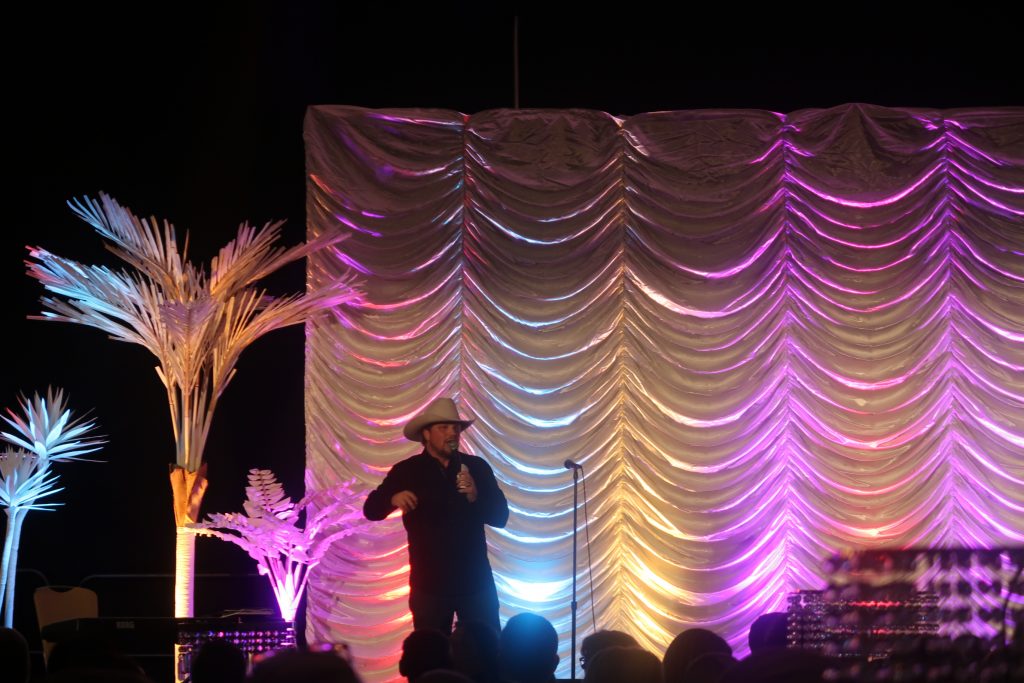 During 'A Night in Havana' and Fund-A the energy and vibes of the night were gracefully connected with the urgent cause of SAFE by having always presented the children, youth and families and the alliance to transform their lives. The SAFE Gala in 2017 made an admirable effort to impact and made a difference in our world on helping with end sexual assault and exploitation, child abuse, and domestic violence.
"Ann Benolken" received the 2017 Guardian Award for her work as a founding member of the "Women of Hope" which is a philanthropic group of women who have come together around their common interest in making the world a better place for abused and neglected children and youth served by The Children's Shelter. She has made an impressive support of both the Austin Children's Shelter and SAFE. Benolken is a highly skilled and experienced attorney with more than 25 years as a general counsel and law firm partner. Ann is known for serving the needs of clients and building positive and cooperative relationships.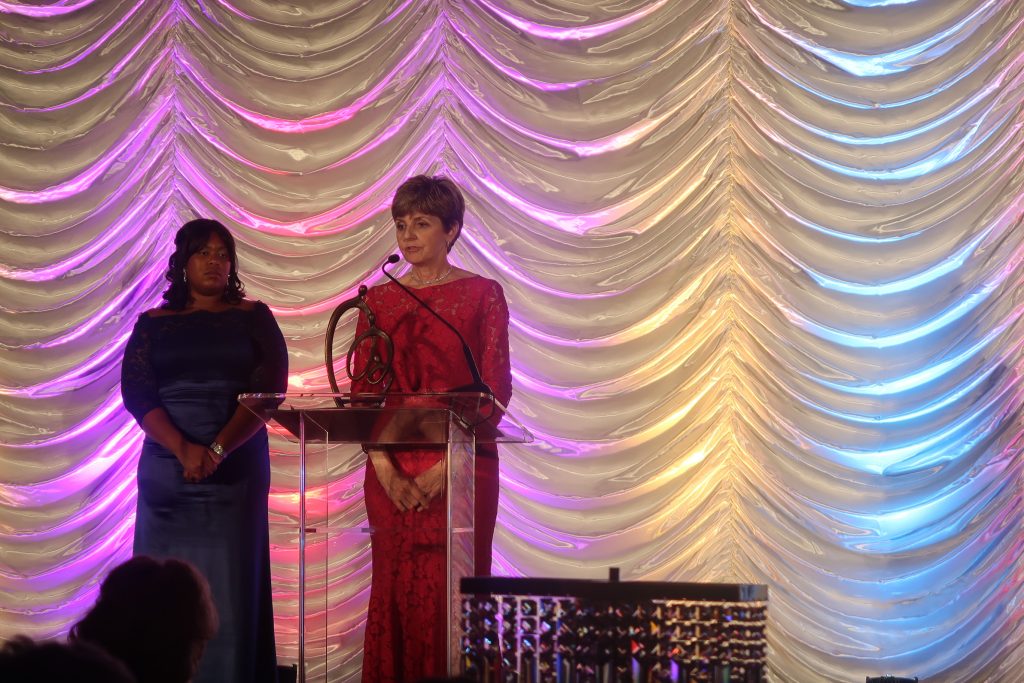 A Mercedes-Benz was part of the raffle and the winner's choice of a new C 300 Cabriolet or E300 Sedan.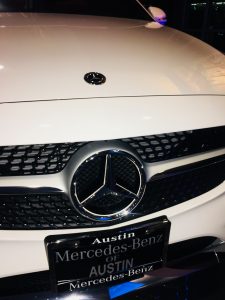 'A Night in Havana.' in the 2017 SAFE gala offered phenomenal items such as:
"Love Uchiko:" Donated by Hai Hospitality: Especial wine and sake paired with dinner for 10 featuring the contemporary Japanese cuisine of Executive Chef Tyson Cole in Uchiko's private dining room.
"So Fun In So-Cal:" Donated by Jimmy Kimmel Live, Turnkey Vacation Rentals, and The Fairmont. VIP green room experience for the Jimmy Kimmel Live show and six nights in Southern California. Three Nights in a chic two bedroom Venice Beach home. In addition, three night stay in the luxurious Fairmont Grand Del Mar in San Diego.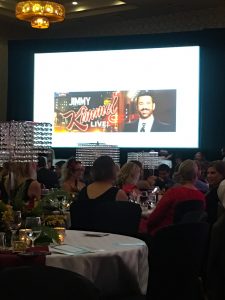 "Floating Paradise": Donated by Dr. Loren Simkowitz/ Monocle Yachts. Experience in the paradise sailing away to the Bahamas for one week on a private 80's Monte Fino motor yacht for six guests for breathtaking sunsets and dinner under the stars. All inclusive private yacht fully equipped with personal staff, jet ski, inflatable tender and hot tub.
"The Legend' The Ultimate Longhorn Experience:" Donated by Quan Cosby & Earl Campbell. Four tickets to the 2018 Texas vs USC game in Austin, VIP tour of the updated UT locker room. Round of golf for three at UT Golf Club with Quan and UT player, sport illustrated cover poster, UT football, UT jersey and Oilers jersey all signed by the legend himself, Earl Campbell, dinner with both Quan Cosby and Earl Campbell.
"Romance in the Canadian Rockies sparkling Lake Louise:" Six nights to experience the grandeur of the Canadian Rockies. First, Three nights in the Fairmont Banff Springs, a Conde Nast Gold List hotel; then move to The Fairmont Lake Louise for three more nights of grandeur. Experiencing from downhill skiing in the winter, to golfing in the summer for two.
The most remarkable sponsors of the night were:
Saratoga: Weerasooriya Family Foundation, Y&R Austin
Fund a Need Match: Carl C. Anderson, Sr. and Marie Jo Anderson Charitable Foundation, Service Insurance Group, Ronda and Kelly Gray
Luxury Raffle Sponsor: Rebecca & Bryan Hardeman and Mercedes- Benz of Austin.
Capri: Barons Creek Winery, Mark Engeling & Ann Benolken, Gretchen & Bob Ellis, Kathy & Patrick Terry, H-E-B Tournament of Champions, Kinnser Software, Leaman Team – Home Loans, Norton Rose Fulbright US LLP, Andrea & John Paterson, Seton Healthcare Family, Visa
Riviera: Armbrust & Brown, Austin Monthly,Yvette & Jonathan Boatwright/Realty Austin, John,Daigre & Michael Donnell, Christy & Todd deClairmont, Tammy Bustin-DuPont & John DuPont,  Greenberg Traurig, LLP, Sandra & Asher Griffin, Amanda & Brent Hodges, Carmen & Chris Huston, Shannon & Mark Hutcheson, Hyatt Regency Austin, Jackson Walker, L'Aiglon Foundation, Kelley & Jay Lamy, Lesley & Ted Lorenz, Shannon & Larry Maddalena, Venus & Bill Strawn, Kevin & Catherine,Morse, Suzanne & Corey Newhouse, Brigid & Kent Lester, Jennifer & Mark Mouritsen IHO Ann Benolken, Midtown Title, Patten Law Firm, Powell, Ebert & Smolik, P.C./Williams/Wyatt, Reagan Outdoor Advertising, Mrs. Dane & Dr. Joseph Robson, Kathryn & Chance Sampson, Sage Advisory Services, Ltd. Co., Shannon & Jeff Schmitz, Jennifer &dan Wegmiller, South Coast Foundation, Venus & Bill Strawn, Strüb Residential, Tantallon Austin Hotel, LLC, Vinson & Elkins LLP, Vista Lending, Willis Towers Watson, Diana & Michael Young, Entergy Texas, Inc.
SAFE's Children shelter offers a wide range of programs and services to children and families in need, including temporary housing, intervention and prevention programs, and foster families services. SAFE provides safety and healing and prepares the youth to navigate the world on their own by teaching positive parenting skills, and help the creation of successful foster families through prevention, intervention, and advocacy for a needed change. Awareness is urgent  especially in our times and recent unfortunate events in the media industry with the sexual harassment and the recent incident caused by a 26 years old U.S. Air Force airman who was confirmed as domestic abuser committed the atrocity at the First Baptist Church in Sutherland Springs by killing at least 26 people and injuring 20  or more.  
SAFE biggest motivation ending the cycle of violence across future generations and increase the efficacy of crisis intervention services, and an amplification of a voice for social justice and social change.
SAFE Campuses: Locations of Services
Housing, healing, and support services are offered at the Austin Children's Shelter Campus and at the SafePlace Campus. SAFE staff are also co-located or providing services at various sites including Planet SAFE, the Travis County and District Attorney's Offices, hospitals, AISD, Manor ISD, in homes and in several related courts.
Follow Splash Magazines on Twitter @SplashMagWW  Instagram @Splashmags       Facebook
Follow Yenis Monterrey (Writer) Twitter @Foxactress Instagram @YenisMonterrey
Follow The SAFE Alliance  Facebook  Twitter @SAFEatx Instagram @safe_atx