In this era, where focus on the wide variety of sexual expression is fast becoming a fascinating and even common topic of conversation, English playwright Jon Brittain has created a clever and intriguing "what if" situation. Let's suppose that there are two lesbians who love each other deeply – and have been living together in Rotterdam for seven years. And what if one of the lesbians unexpectedly reveals that she has always felt that she is really a man – and now wants to live as one?
In broad strokes, this is the premise of ROTTERDAM – and a thought-provoking and attention-grabbing one at that. Alice (Miranda Wynne) has been content during her long-term loving relationship with Fiona (Ashley Romans) – even if Alice can't work up the courage to tell her family back in the States that she is gay. And suddenly her partner drops a bombshell on her – now Fiona plans to become a man – with the new name of Adrian, if you please. As New Year's Eve approaches, some new resolutions may be called for.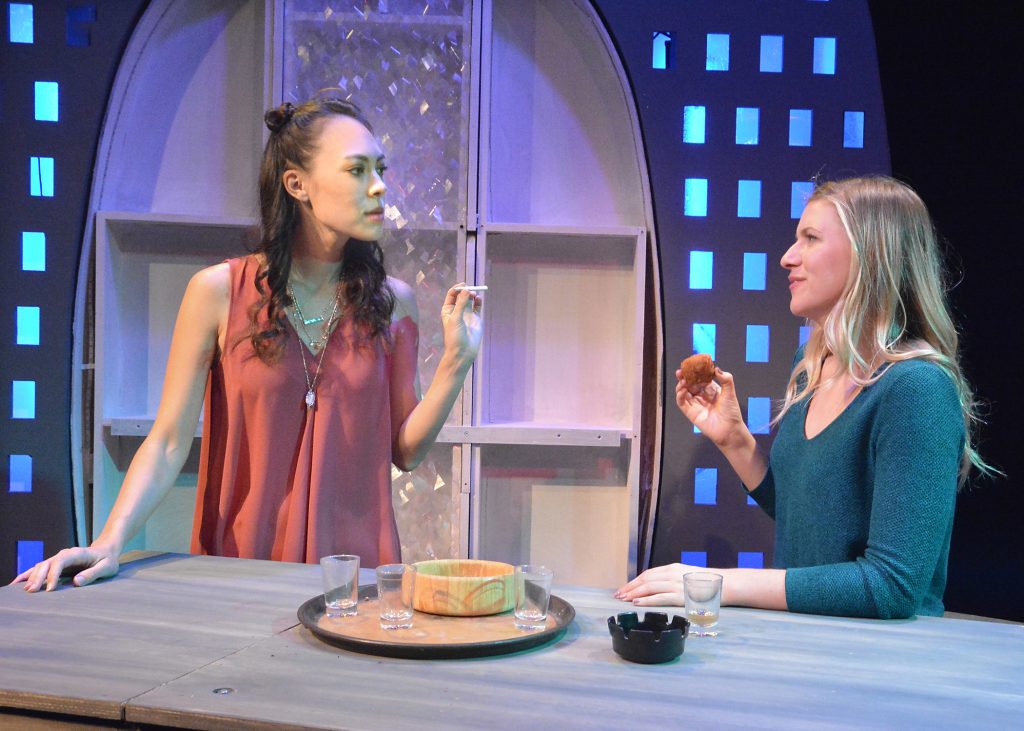 As if this doesn't introduce enough complications into the relationship, Fiona's/Adrian's brother Josh has moved in with the pair – and he just so happens to have been Alice's former lover. On top of that, willowy Dutch Lelani (Audrey Cain) has her eye on Alice as a possible friend with benefits. And so the tangled webs that are the lives of these four continue to twist – and unravel. The talented cast keeps the action moving – and also offers compassion with the laughs.
Award-winning Jon Brittain has a sensitive but also clever handle on these players as they weave and feint through the tale of love under very peculiar circumstances. Tangled together with the potential tragedy of their lives is Brittain's very funny take on this "what-if." Get ready to chuckle as this tale of love unfolds and starts going in both predictable and unexpected directions.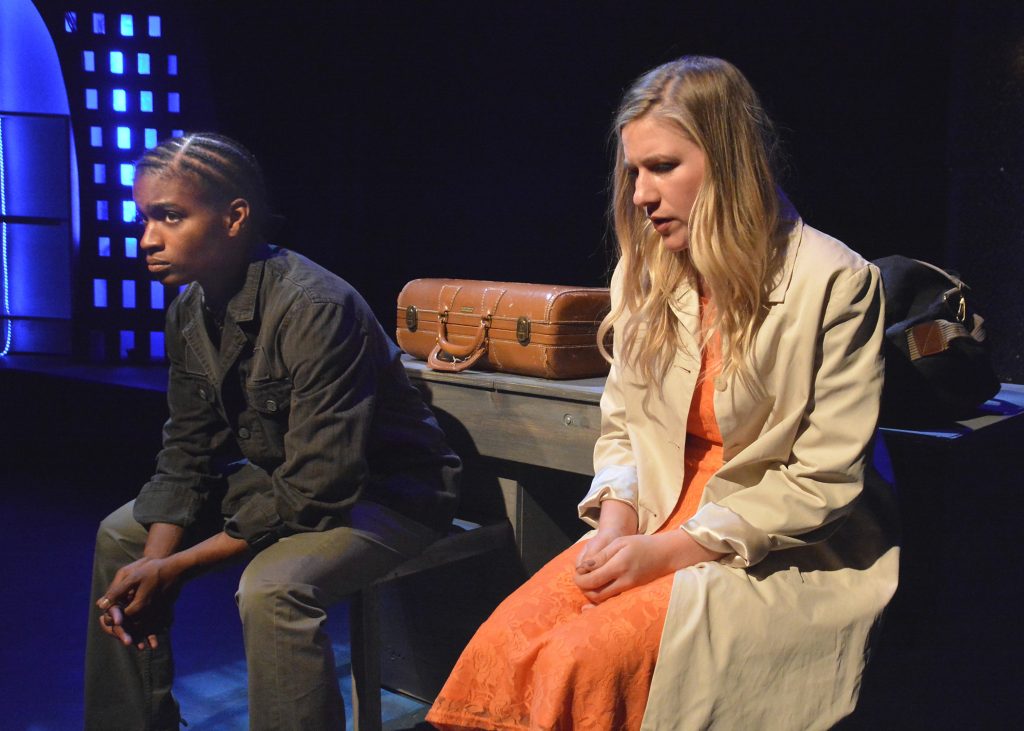 Jeff McLaughlin's set and lighting design is beautiful to behold – although the set seems out of sync with the goings-on in the play. Naila Aladdin Sanders' costumes are attractive and also appropriate to the story as Fiona/Adrian begins to transition. Audrey Cain speaks with a Dutch accent, and it was this reviewer's wish that she had been a bit easier to understand. Produced by Gary Grossman, Tony Abatemarco, and Andrew Carlberg, ROTTERDAM is sure to be a hit with the gay community – but also offers some insights into relationships more generally. After all, love is love, regardless of the particular manner of expression.
ROTTERDAM runs through December 11, 2017, with performances at 8:30 p.m. on Fridays and Saturdays, at 2 p.m. on Sundays, and at 8 p.m. on Mondays. Skylight Theatre is located at 1816 ½ N. Vermont, Los Angeles, CA 90027. Tickets range from $15 to $41. For information and reservations, call 213-761-6061 or go online.