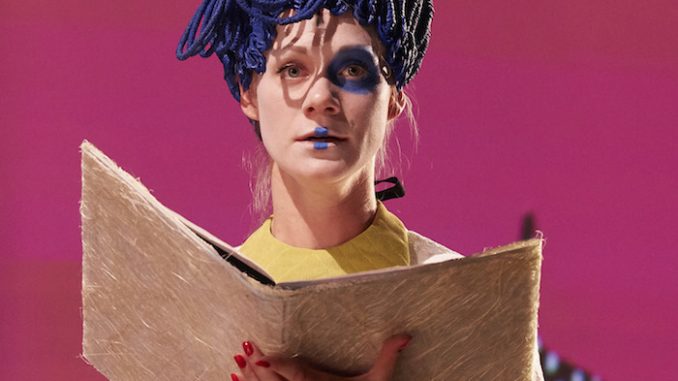 Critically acclaimed plays from the U.K. and Russia will be captured on film and featured in the second half of the 2017/2018 Stage on Screen series at Northwestern University's Virginia Wadsworth Wirtz Center for the Performing Arts.
Stage on Screen broadcasts will run through May 19, 2018, and each will be shown for one night only at either the Josephine Louis Theater, 20 Arts Circle Drive, or the Ethel M. Barber Theater, 30 Arts Circle Drive, on the Evanston campus.
After arriving in only a handful of American movie theaters last year, Stage Russia HD launched its second season of filmed Russian theater performances with new plays.
Stage Russia highlights in 2018 Anton Chekhov's "Uncle Vanya," an award-winning production by Vakhtangov Theatre. Cutting-edge offerings include the breathtaking modern opera "Drillalians" by the Stanislavsky ElectroTheatre, and the Lensoviet Theatre's David Lynch-like "Macbeth.Kino."
National Theatre Live presents the new comedy "Young Marx" by the writing duo Richard Bean and Clive Coleman and a new take on Shakespeare's "Julius Caesar."
Diane Claussen, managing director of Northwestern's Wirtz Center, said, "We are excited to be able to expand the Stage on Screen series, which has been popular with our audiences. The new broadcasts offered by Stage Russia HD are specifically attracting new Russian-speaking arts patrons to Evanston from the greater Chicago metropolitan area."
The 2018 schedule is as follows:
by Anton Chekhov
Saturday, Jan. 13, 2018, 2 p.m.
Ethel M. Barber Theater
This unique adaptation is about what Chekhov's characters think and what they admit to only at moments of emotional turmoil. They are at times tongue-tied or overly brutal, but their revelations break out of them fervently, desperately, just as a man breaks out of a stuffy room into the open air. A Golden Mask Winner for Best Drama, "Uncle Vanya" features the inimitable Sergey Makovetsky as Voynitsky.
Presented in Russian with English subtitles, the running time is three hours (with one 15-minute intermission).
by Richard Bean and Clive Coleman
Wednesday, March 7, 2018, 7 p.m.
Ethel M. Barber Theater
It's 1850, and Europe's most feared terrorist is hiding in Dean Street, SoHo. Broke, restless and horny, the 32-year-old revolutionary is a frothing combination of intellectual brilliance, invective, satiric wit and child-like emotional illiteracy. Creditors, spies, rival revolutionary factions and prospective seducers of his beautiful wife all circle like vultures. His writing blocked, his marriage dying, his friend Engels in despair at his wasted genius, his only hope is a job on the railway. But there's still no one in the capital who can show you a better night than Marx.
Directed by Nicholas Hytner and written by Richard Bean and Clive Coleman, the production reunites the creative team behind Broadway and West End hit comedy "One Man, Two Guvnors."
by William Shakespeare
Saturday, March 10, 2018, 2 p.m.
Ethel M. Barber Theater
Yuri Butusov's pastiche of conflicting styles only touches on the storyline of Shakespeare's "Macbeth," reflecting, instead, both confusion from confronting the myth and the desire to unveil it. It follows a non-linear technique, compiling fragments, jumbling up the characters, having them swap roles, understanding that only by blending together these singular moments can the desired completeness be achieved.
Presented in Russian with English subtitles, the running time is three hours and 40 minutes (with one 15-minute intermission).
by William Shakespeare
Wednesday, May 16, 2018, 7 p.m.
Ethel M. Barber Theater
Caesar returns in triumph to Rome and the people pour out of their homes to celebrate. Alarmed by the autocrat's popularity, the educated élite conspire to bring him down. After his assassination, civil war erupts on the streets of the capital. Nicholas Hytner's production will thrust the audience into the street party that greets Caesar's return, the congress that witnesses his murder, the rally that assembles for his funeral and the chaos that explodes in its wake.
The production stars Ben Whishaw, Michelle Fairley, David Calder and David Morrissey.
Alongside earthly reality, another civilization exists parallel to it. Drillalia, the land of the Drill, is inhabited by numerous races, and its people throughout history have traveled to and from Earth, leaving signs of genius behind, while opening up their own world to destruction. We follow the initiation and adventures of a Drillalian prince, on a journey through time and space, in an effort to save his people. Boris Yukananov's visionary modern opera for Stanislavsky ElectroTheatre in Moscow perfectly weds drama and music.
Presented in Russian with English subtitles, the running time is two hours and 30 minutes (with two 10 minute intermissions).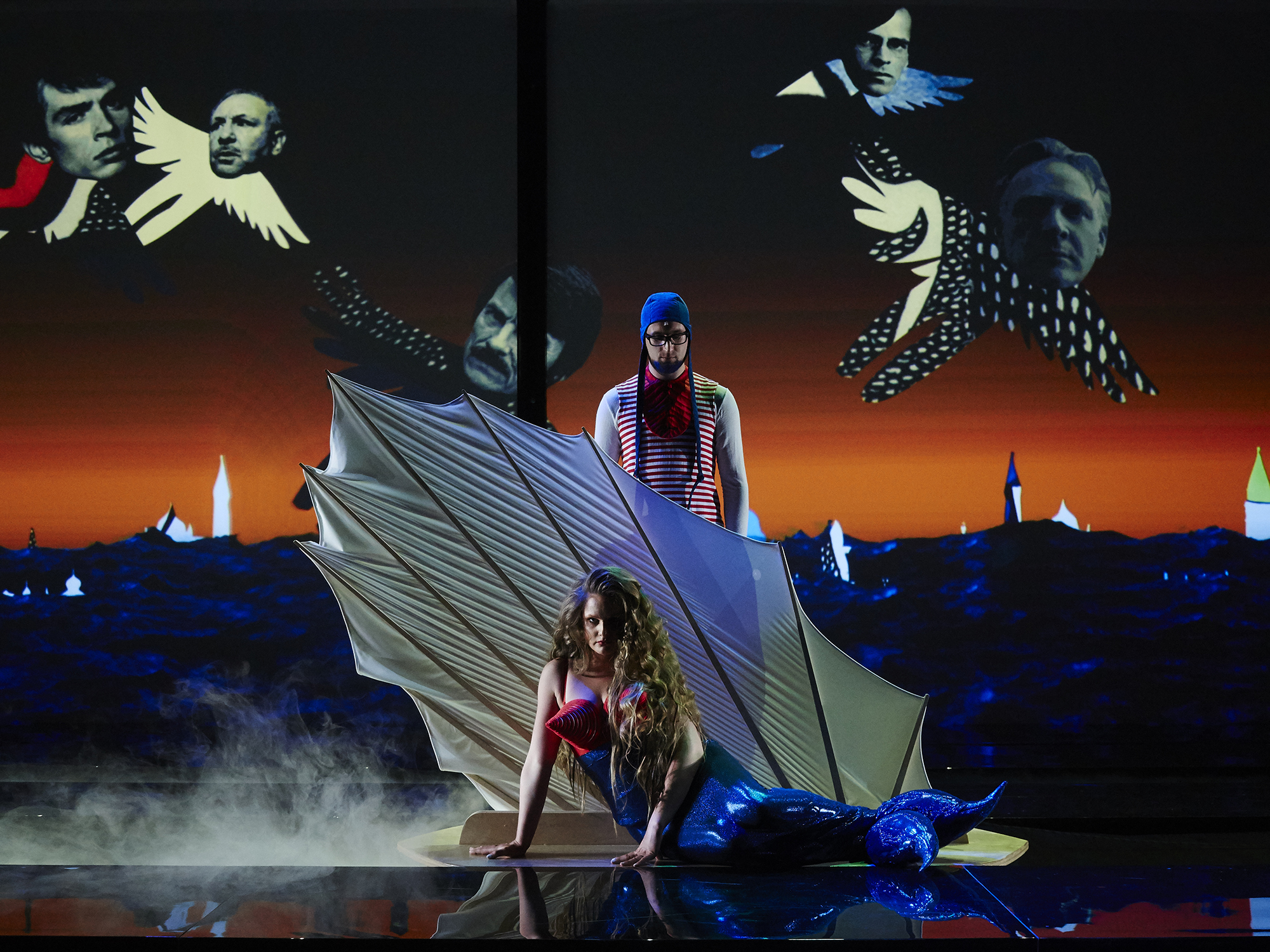 The Wirtz Center's Stage on Screen broadcasts are sponsored by a generous grant from The Alumnae of Northwestern University. National Theatre Live is supported by funding from Arts Council England and AVIVA.
Tickets are $20 for general public, $16 for Northwestern faculty and staff and $10 for students with valid I.D. Tickets are available online at the Wirtz Center website, by phone at 847-491-7282 or in person at the Wirtz Center box office in the Barber Theater lobby, 30 Arts Circle Drive, Evanston.
The Wirtz Center is a member of the Northwestern Arts Circle, which brings together film, humanities, literary arts, music, theater, dance and visual arts. Search for events across all artistic disciplines at Northwestern Arts Circle.
All images courtesy of Northwestern University Stage on Screen Series