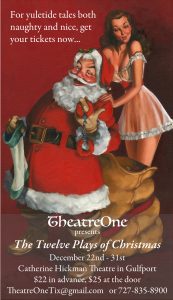 (Gulfport, FL) December, 2017 – In order to create and establish a new business from scratch, one needs the following entrepreneurial ingredients: a passionate vision, infinite energy, and persevering dedication. To create a new theatre company, one requires the same necessary components…with a strong dash of benevolent artistic insanity that seems to enhance the imaginations of both theatre founders and audiences alike.
The Tampa Bay theatre scene is, indeed, a strong presence on both a local and nationwide scale. From regional venues such as the Tampa-based Straz multi-theatre complex and St. Petersburg's American Stage to local gems such as Tampa Rep, Stageworks, freeFall Theatre, and Lab Theatre Project, audiences are savoring diverse, thought-provoking shows as though they were gourmet meals that satisfy both the mind and spirit. And there is always room in the area for new talent.
Tampa Bay resident Stephen Bell knows this all too well. A universal man in the field of drama, Bell has an impressive theatrical background, a passionate vision, infinite energy, persevering dedication, and that strong dash of artistic insanity to create TheatreOne, a theatre company who is making its debut at the Catherine A. Hickman Theatre in Gulfport. "The Twelve Plays of Christmas" is an anthology of short Christmas-themed plays written by local playwrights. Bell takes a minute out of his frantic schedule to share his thoughts about the production, Tampa Bay, and theatre in general.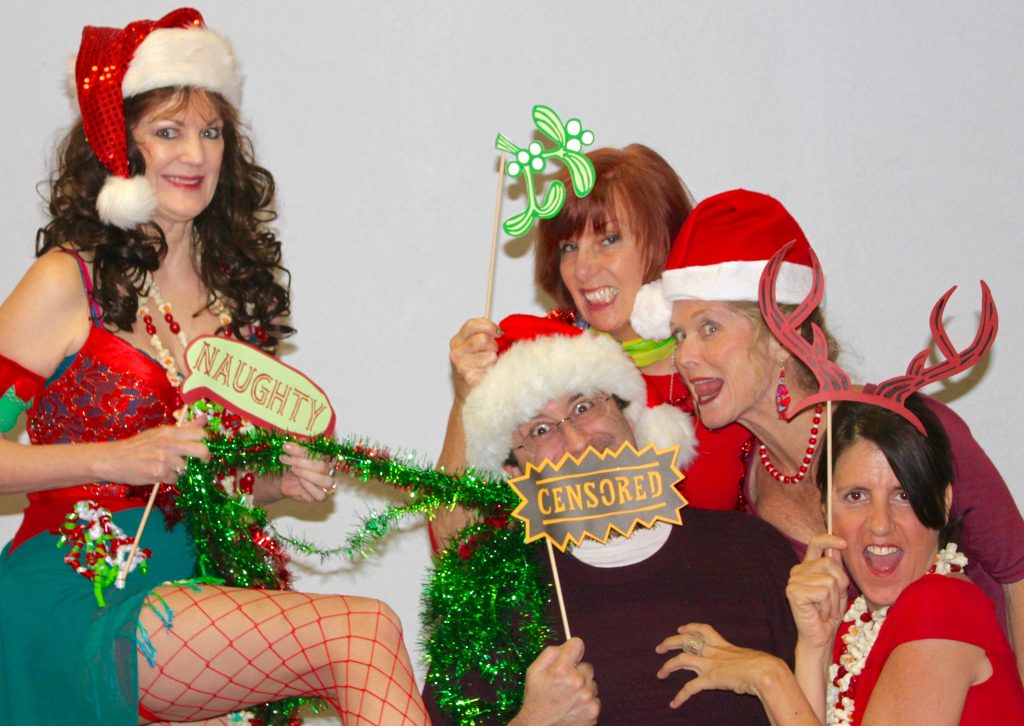 How did you create TheatreOne? Where did the idea come from? What were the challenges of creating your own theatre company?
Actually, TheatreOne was created about two years ago and was located near Old North East St. Petersburg, hence the ONE (Old North East). Sadly, that location never officially opened.  The main issue was trying to do much too soon. And as is true for any artistic endeavor, funding is always a challenge.
What is TheatreOne's Mission?
Theatre for the love of theatre. And for the love and respect of those who perform live theatre. We want to produce high quality, professional shows that audiences want to see and, of course, make bucket loads of money.
What is your theatre background? How did you first fall in love with theatre? Who were your greatest influences?
University of Alabama Theatre Arts. For the last ten years, I have been happily involved with many of the theatres in the region as a lighting and set designer, director, technical director, and actor, as well as serving as a board member. I started out as a professional musician, songwriter, and vocalist. In junior high school, my brother and I were asked to impersonate the Smothers Brothers on stage. I have never been able to get too far from a stage since then.
What are your long-term goals for TheatreOne?
Bucket loads of MONEY!
Your first full production is "Twelve Plays of Christmas." Share with us what it is all about and why did you choose this as your first full production.
This is actually the First Annual "Twelve Plays of Christmas" and is a collection of short plays that I sought from only local playwrights to fill the adult Christmas crass commercialism slot. We wanted to move beyond the traditional, tired-old chestnuts and sugar plum sweetness you see everywhere this time of year. This is NOT a family-friendly show; it's definitely intended for adults. Some of the plays are heartwarming. But there's also some irreverence, innuendo, and enough naughtiness to balance out the nice. More than anything, this show is outrageously funny!
We also have a wonderfully talented local cast. We recognize the sacrifice and commitment of our talent, and a stipend is being paid to all. But by avoiding paying royalties for this first production, we hopefully can get off the ground. 
What are your thoughts about the theatre scene in the Tampa Bay area? How is the theatre scene in Tampa Bay a hidden gem waiting to be discovered nationally?
Personally, I am excited about the quality and diversity of what is available here in Tampa Bay and surrounding areas. I am an unashamed FAN of all things LIVE. New events and organizations are growing and expanding in the past few years. The Tampa Fringe Festival, Theatre Tampa Bay, The Tampa Bay Theatre Festival, Creative Pinellas, and The Lab Theatre Project are really bringing the Bay Area to the forefront.
After "Twelve Plays of Christmas," what is next for TheatreOne? A full season? A couple of shows?
A limited season is in the works. We do not have any confirmed permissions as of yet that we can announce. But we plan to produce some rarely seen and newer works, as well as some re-imagined classic all with our own TheatreOne twist!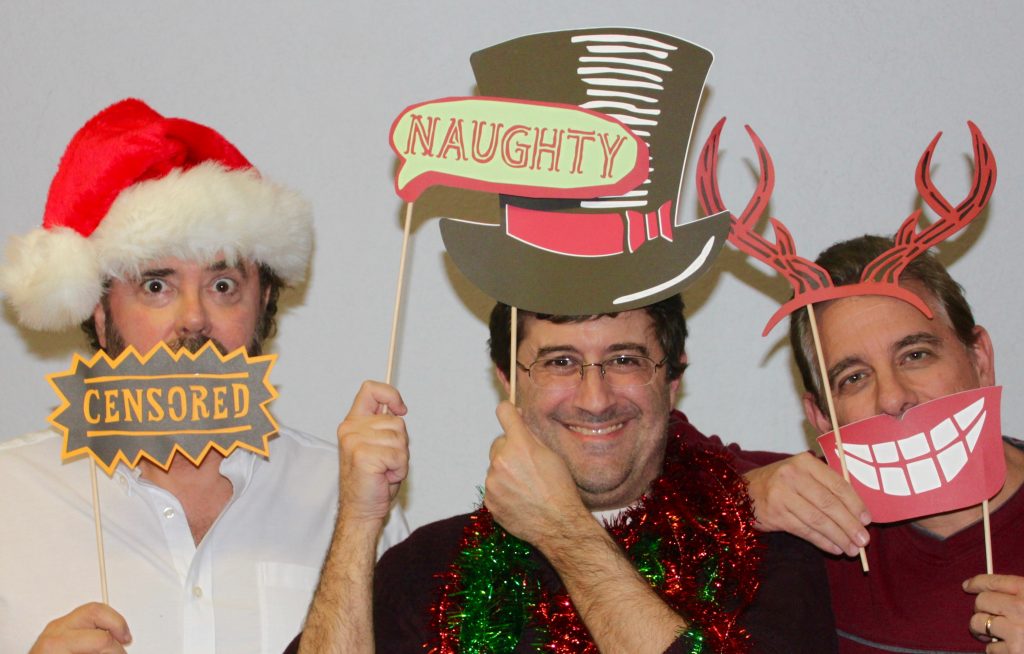 Peter A. Balaskas is a fiction writer, copyeditor, and playwright.
Twelve Plays of Christmas runs from December 22 – December 31, 2017
Friday & Saturday at 8 p.m.; Sunday at 2 p.m.
$22 in advance; $25 cash or check at the door
For reservations: (727) 835-8900 or Th***********@gm***.com
501 27th Ave S,
Gulfport, FL 33707
Photos by TheatreOne