Real-time accounts are done. Critics have spoken. Recommendations circulated. Shortlists. Longlists. Wishlists. Best. Worst. Huh's? Who's who? Where were they? Prospects, qualified or discarded. Follow-up emails layering in boxes. Art, sold. Not sold. A lot.
According to Artsy the five days of the 16th annual Art Basel-Miami project (referred to as the 16th edition) reaped over $3.5 billion in sales. One of the biggest sales, "Another Storm" by Lee Krasner at estimated $6.5 million.
With no easy option to travel from the remote northern California coast and arrive in Miami in time for a Tuesday cocktail reception, I traveled on Monday.
Allowing for unexpected dress codes throughout the day, Patagonia pants, a few button shirts and several textless t's would be enough. Walking shoes that didn't stir up last year's plantar fasciitis, my preferred means of transportation.
The beach was left to an aroma or line of sight walking to and from art. No need for the shorts, sandals or work-out clothes rolled into the smaller compartment of my carry-on. Aerobic sessions were on pavement treadmills set to the rhythm of the streets between destinations.
Once I realized everyone was being googled before or immediately after introductions (it really is awkward to shake hands with someone and check their bio with the other hand) wardrobe isn't noticed…until it matters.
Best practices accumulated from other events come in handy:
a back pocket-sized Moleskin or Rhodia
avoid using pen
if lines on your calendar are hour marked leave space around them
have at least one portable power charger
remember, the cables for the iPhone and portable power chargers are different.
Leaving a fluid calendar allows for unexpected opportunities aka on-the-spot invitations to something you couldn't get into on your own, weren't asked to attend or felt totally busted when you didn't know about something that everyone else was applauding or criticizing.  Not 'everyone' in its true definition but the 'everyone' referring to Baselmialites.
Breathing space on the calendar also allows for a reboot to maintain attention to people including eye-to-eye contact and not eye-to-I-watch-to eye contact. It's a siesta from being always on.
The likely chance of someone canceling me would also allow time. On a sadder note, my mother-in-law in her final days of Alzheimer's kept me mentally prepared to head back home quickly.
There was plenty to see for free. The street is a great museum.  Self-guided tour. No fee. Open 24/7. Phones discouraged.
Installations take over vacant spaces or fill massive tents. Block-long pop-up pavilions that billow along the shoreline of Miami Beach from 8th to 12th St. provide structures for satellite fairs. Fairs that orbit around ArtBasel at the convention center.
Public institutions include ICA and the Bass.  Restaurants with art week menus. Shuttles. Hotel lobbies. Facades. Steps. Driveways. The Unexpected. South Florida becomes a 24/7 interactive city of art during these days in December. Kind of like Burning Man. Pack in. Pack out. But with a lot of spending, enhanced wardrobes and commercial opportunities.
Avoiding real-time social media thumb pressing while walking the main and side streets of Miami is the best way to watch and experience this Miami migration.
Public transportation is a great way to get around when walking is unreasonable. Performances on buses and trolley's or through windows offer moving front row seats. Perhaps, this way-to-get-around choice takes more time but the fare doesn't change because of traffic patterns. Getting to the airport is half the price of a small bottled water at one of the fairs. And it makes for curious conversation in the UBS VIP lounge.
I airbnb'd a place with no lobby and a front door with broken lock. No oversized umbrella drinks. No fuss. A simple studio north of "the fair" allowing me a three to six-mile walk every day.
Big bed. Wi-Fi. Fridge. Sink. Shower. Loud neighbors. Barking dog. No familiar faces. Quieter streets outside the windows than most other places. $70. a night with easy access to all the goings-on.
On Tuesday, ticket pick-up for VIP's opened at 11 a.m. inside a pop-up UBS tent. art21 had reserved second level VIP access for their guests which included a silver canvas tote bag filled with pamphlets, timelines, maps, schedules and a well-designed bottle of juice.
The plan? Sit with an Americano under a cafe umbrella. Write in a notebook. Highlight in pamphlets. Let the afternoon happen. At some point, I'd hear from Lieven, my plus 1 to the art21 hosted reception at five.
Behind the empty corridors inside the Miami Beach Convention Center the action at ArtBasel was all about set-up.  Transforming a convention center that also hosts boat shows and expos into one of the worlds most upscale aggregated art galleries.
I  met Lieven Bertels at a casual dinner when I visited Crystal Bridges in Bentonville, Arkansas. Their new project, a multifaceted art and performance space to be housed in the Kraft Cheese factory undergoing major renovation, The Momentary is expected to open early 2020.
An international musicologist and curator recently hired as Executive Director of The Momentary, Lieven gave me a flashlight tour. Our spirited conversation made for instant friendship. We talked about Miami. Since I was going alone on this trip I offered up my plus 1 to events I was invited to.
I finished the juice but hadn't made it to the Americano when Lieven called. He had VIP access to the preview at SCOPE. He wanted to visit a Brussels gallery. While the fair was not on my list for this trip it would be fun to go along.
The additional walk under warm Miami skies with whispers of ocean-scented breeze was a great way to continue an expected low-key morning.  This was a part of Miami Beach I was familiar with a from a time when rocking chairs on porches seemed to float in synch with the waves before they were replaced with all-day happy-hour bars. Before retro was a reference.
Housed inside a beachfront pavilion Scope, like all fairs, identifies it's own unique position in an increasingly crowded art world.
Time for lunch before our next stop…
…and photo opps before meeting friends of Lieven …
a few blocks down.
Untitled, founded in 2012 is a newcomer to the art fair universe and also positions its mission unique to its brand.
I had not been to an Untitled fair.  I was impressed by the vibe and the venue. Spacious corridors that provided a chance to stand back and participate in art.  Attending artists in informal conversations.
VIP day is a destination for the art in-the-know population.  It is safe to assume that new collectors, seasoned collectors, influencers, advisors, and buyers are woven into the fabric of the crowd. People figuring out each other is not pervasive or rude but can be apparent.
Artists are excited to be here and talk about their work. Gallerists are here to talk about why something is an important acquisition.  Advisors are here to give their opinion and recommendation.  Collectors are here to buy. They all huddle together and break apart as necessary.
An aisle over…bitforms gallery hosting Rafael Lorenzo-Hemmer.
His explanation of "Sphere Packing" is compelling. A solo show of his work will be at the Hirschhorn in D.C. in 2018
Finally, at untitled at The Hole gallery, a solo booth of work by Eric Yahnker.
Next stop. Design Miami. Where furniture and art are vitamixed'. Sit in. Rock in. Eat on. Sleep on. Roll in. Light up. Walk on. Wrap yourself in. Furnish a room. Build a house. Just about anything for a dwelling at every step except for charging stations! Camera out of battery. Spare batteries, both out of power.
It's all here at Design Miami not to be confused with Miami Design District across town.
A third Americano. Another bottle of water. Some 'see-ya-tomorrows' before the short walk on Meridian Way to the home of Dennis and Debra Scholl.
I met Tina Kukielski, Executive Director of art21 at dinner following Trevor Paglen's opening at Metro Pictures in September. My husband and I rely on art21 programming as a resource. In our opinion, it is the most relevant platform for understanding art and artists of our time.  Tina and her team at art21 are radicalizing art education. We are also fans of Trevor Paglen. Trevor was recently acknowledged by the MacArthur Foundation.
During our chat, Tina suggested I join the  Art21 Contemporary Council.  Their offerings in Miami encouraged me to go.  Aside from early access to receptions, tagging along with Tina was extraordinary. Her aura of knowledge and passion educates and infects.
Loilita Fierro, art21's extraordinaire creates and manages these incredible events.  As the go-to for art21 Lolita has or will find any answer for members. She Invites ideas and listens to the vision of everyone she meets.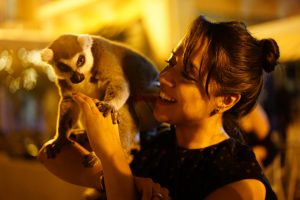 The Scholls condo, in a nondescript white building, was at the end of the hallway with an understated entrance. Art did not crowd the walls like at the fair booths nor was any of it for sale. Each piece had breathing space to view with a respectful position to its companions.  The collection was a treat to see.
At times the art was the background for the people. Other times the pieces were the main attraction.
The time at the Scholls was invigorating and encouraging.  Engaging with people doing great things with their efforts to bring contemporary art to a wider audience locally and internationally. Building awareness of issues of our time through art and performance.  Sharon Hoffman, wife of John Hoffman helped Hank Willis Thomas realize the For Freedoms project.
The Bidwell Foundation, a 501c3 non-profit private operating foundation was established in 2011 in order to support artists and arts institutions by sponsoring projects, programming, and exhibitions that encourage creativity and innovation. The Transformer Station, a new space for contemporary art in Cleveland is part of this foundation.
And time with artists and connecting people.
Hank Willis Thomas
 is an artist my husband and I respect and follow. Having the opportunity to spend time with Hank and learn more about his significant projects addressing art needed for our time was a highlight of my Baselmia.  He is actively identifying new definitions of art essential for a broader audience to participate in.
And, Justin Brice Guariglia who kept me so captivated by a passionate discussion that almost everyone was gone when I looked away.
Ask Justin about his current installation at the Norton Museum, Earth Works: Mapping the Anthropocene. Talk to Hank about For Freedoms. The passion and determination spread by these two artists is contagious.  They and their work provide a sense of hope, fairness, awareness, and inspiration during the stressful times we live in.
Meeting artists and creators driven to make changes did not stop on Tuesday.  More coming.
Leaving Scholl's to hop cross-town to ICA arriving late did not mean late for dinner…
Again, above, below, side to side, art.
In from all its creative inspiration.
Before or after inside or out there were familiar faces, curious work, fast bartenders and a cozy atmosphere despite the ICA must-see status on VIP night.
And of course, the charming Eva and Adele who you can depend on to be seen throughout the world at art events offering their own style of performance.
Around 10 p.m. Lieven and I walked past the line-up of signature stores for a vacant rather than try and identify which Prius was our Uber?  Prada had a party going on. Abstract not Abstract the collaboration between Jeffrey Deitch and Gagosian was attempting to close. I gave up trying to figure out if things were open or just watching parties behind one-way doors. A 360 view of art events piggybacking and overlapping. Hands waving for any mode of leap-frogging.
I had been on a liquid diet for ten hours. When the taxi stopped at Lieven's hotel I chose to walk the twenty blocks home when I found a 24/7 spot with a vegan bartender.  Sitting in a corner with my back to the street I tried to absorb calories and thoughts from my first day in Baselmia.
Thanks for coming along.
Part II coming soon. Inside Basel. Standing close to genius.Performance. The prize artwork missed by the crowd. Meeting with one of today's artist game-changers. And more photos.  More people. Stay tuned!