Northwestern University's Henry and Leigh Bienen School of Music will present the 2018 Winter Chamber Music Festival, (WCMF) featuring performances from guest artists and Bienen faculty on Fridays and Sundays from Jan. 12 to 28, 2018, at Pick-Staiger Concert Hall, 50 Arts Circle Drive, on the Evanston campus.
Since its founding in 1997 by Blair Milton, violinist for the Chicago Symphony Orchestra and a Bienen School faculty member, the WCMF has enlivened the quiet, post-holiday classical music landscape and served as a catalyst for increased concert activity on the North Shore; the 22nd annual festival is made possible by the Elizabeth F. Cheney Foundation.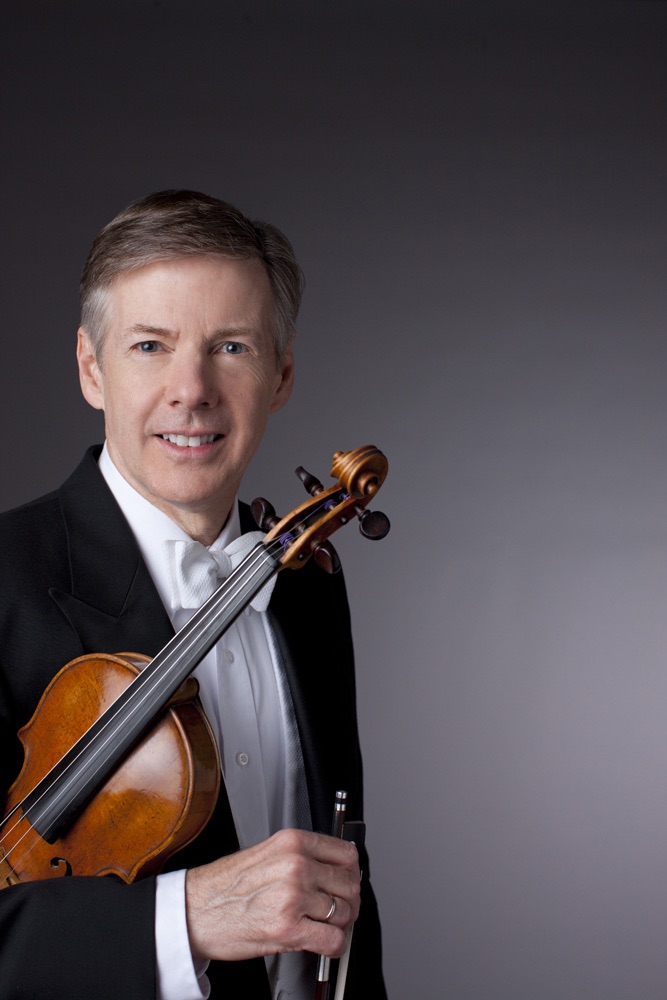 Interview with Blair Milton:
This reviewer had the opportunity to speak with Blair Milton about the exciting performers and content for the upcoming festival. The accomplished, ultra-busy and congenial artist gave me a view into the complex network of links that tie together the artists and programs of the series. Some of his illuminating comments are paraphrased below:
There is not an overall theme for the series, but rather some looser connections. Each of the 3 string quartets are playing a Mozart quartet, all from the same set, in homage of Haydn. Each will also perform a more modern piece of music, while both the Dover Quartet as well as the collection of artists in the January 21st concert, "An Evening in Vienna", will be performing pieces by Arnold Schoenberg– his early pieces are lush and beautiful.
The Dudok Kwartet Amsterdam, performing January 12th,  are past Joseph Joachim Chamber Music Competition winners; this is their first trip here for the WCMF. They will play a piece by György Ligeti, a Hungarian composer of contemporary classical music, who has been described as "one of the most important avant-garde composers in the latter half of the 20th century".
The Rolston String Quartet, performing January 14th, are 2016 Banff International String Quartet Competition winners. They will be playing a piece by R. Murray Schafer, a Canadian composer, writer, music educator and environmentalist.
The Dover Quartet, performing January 26th, Northwestern's Quartet in Residence, and the strongest young string quartet Milton has ever seen, will play a piece by Alexander von Zemlinsky, an Austrian composer, conductor and teacher, a protegé of Brahms, who fled the Nazi regime, died early and whose brilliant work was overshadowed by that of his famous brother-in-law, Arnold Schoenberg.
There are 2 non-quartet group concerts in the WCMF series. All the artists in these 2 events are known to each other from being on  the Northwestern School of Music faculty and/or  through their work with the Lyric Opera, chamber music, and the Chicago Symphony Orchestra. The concert on January 19th, "Devils and Deceit", is so named because "there is a form of devil in all 3 of the pieces on the program".
Violinists Jennifer Koh's concerts on January 28th, "Shared Madness", will be remarkable in that she has commissioned dozens of composers to write new pieces for this program; she's been aptly dubbed "a risk-taking high-octane player".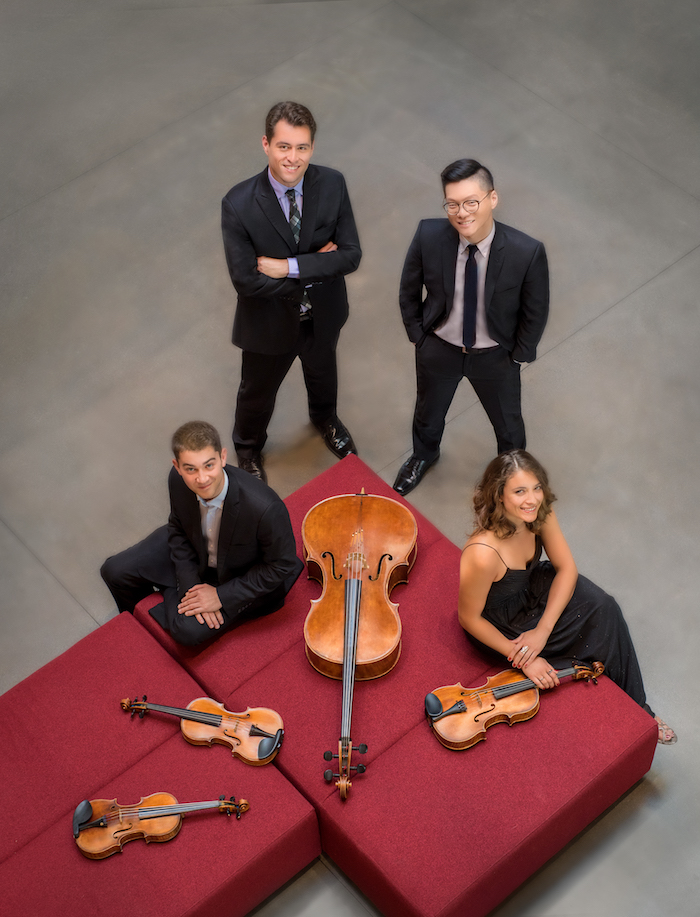 The concert schedule is as follows:
– Dudok Kwartet Amsterdam, Friday, January 12, 7:30 p.m.
NRC Handelsblad praises the Dudok Kwartet Amsterdam for approaching composers from Ligeti to Mozart with "devotion and a wealth of sound." The quartet's numerous honors and awards include the 2014 Kersjes Prize and two special prizes in the 2013 Bordeaux International String Quartet Competition. Their North American debut features Mozart's String Quartet No. 14 in G Major, György Ligeti's String Quartet No. 1 ("Métamorphoses nocturnes") and Mendelssohn's String Quartet No. 6 in F Minor.
– Rolston String Quartet, Sunday, January 14, 7:30 p.m.
"What great jubilance and exuberance these fresh-faced players radiated, and what a thrilling cohesion of phrasing and tone," raves the Broad Street Review of the Rolston String Quartet. In 2016, the quartet won first prize in the Banff International String Quartet Competition and the grand prize in the Chamber Music Yellow Springs Competition. Currently the graduate quartet in residence at Rice University's Shepherd School of Music, the Rolston has previously participated in residencies and fellowships at the Aspen Festival, Banff Centre and Norfolk and Yehudi Menuhin Chamber Music Festivals. The quartet performs Mozart's String Quartet No. 18 in A Major, R. Murray Schafer's String Quartet No.2 ("Waves") and Tchaikovsky's String Quartet No. 1 in D Major.
– "Devils and Deceit", Friday, January 19, 7:30 p.m.
Musical mischief and duplicitousness are the focus of this program featuring Bienen School faculty: Gerardo Ribeiro, violin; Andrew Raciti, double bass; Stephen Alltop, harpsichord; Steven Cohen, clarinet; Robert Sullivan, trumpet; Michael Mulcahy, trombone; and School of Communication faculty member Henry Godinez, narrator; with special guests Andrea Swan, piano; Lewis Kirk, bassoon; and Cynthia Yeh, percussion.
The program includes Bartók's "Contrasts," Tartini's Violin Sonata in G Minor ("Devil's Trill") and Stravinsky's "L'histoire du soldat" ("The Soldier's Tale").
– "An Evening in Vienna", Sunday, January 21, 7:30 p.m.
The evening's program showcases masterworks from 19th-century Vienna: Mahler's "Rückert-Lieder", Schoenberg's Chamber Symphony No. 1 and Brahms's Clarinet Quintet in B Minor. Performers include Bienen School faculty Scott Hostetler, oboe; J. Lawrie Bloom, clarinet; Gail Williams, horn; and Blair Milton, violin. Baritone Edward Parks makes his Bienen debut as a special guest on the program. Parks sang the title role in the world premiere of "Steve Jobs" with the Santa Fe Opera and was hailed by Opera News for his "warm, velvety baritone." Other featured guests are Kenneth Olsen, cello; Robert Kassinger, bass; Kuang-Hao Huang, piano; Stefán Ragnar Höskudsson, flute; William Buchman, bassoon, Lei Hou and Qing Hou, violin; and Lawrence Neuman, viola.
– Dover Quartet, Friday, January 26, 7:30 p.m.
The Bienen School Quartet-in-Residence's 2016-17 season highlights included the release of the group's debut recording, a U.S. tour with bassist-composer Edgar Meyer, performances of the complete Beethoven quartet cycles and a 2017 Avery Fisher Career Grant. Their program features Mozart's String Quartet No. 15 in D Minor, Arnold Schoenberg's String Quartet in D Major and Alexander von Zemlinsky's String Quartet No. 2.
– Jenifer Koh: "Shared Madnss", Sunday, January 28, 3 p.m. and 7:30 p.m.
Exploring the relationship between composer and performer and between violinist and instrument, Jennifer Koh's spellbinding new two-concert event consists of 24 specialty-commissioned caprices inspired by those of Paganini. Living composers represented include Samuel Adams, Philip Glass, John Harbison, David Lang, Kaija Saariaho, Esa-Pekka Salonen, Augusta Read Thomas and Julia Wolfe. Koh is "Musical America's" 2016 Instrumentalist of the Year, a Concert Artists Guild Competition winner and an Avery Fisher Career Grant recipient.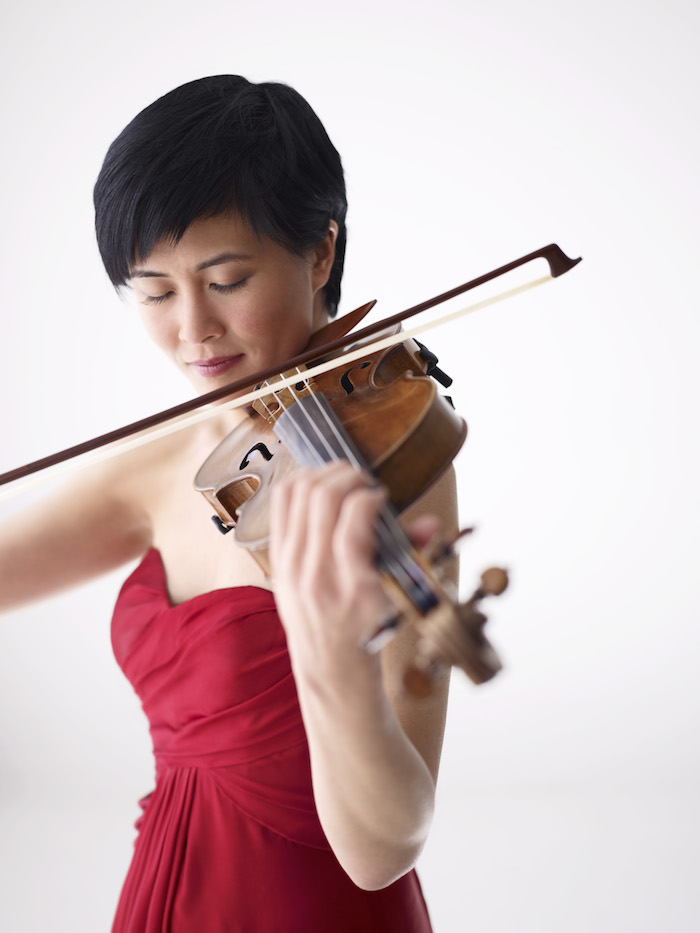 "Shared Madness" tickets are $30 for a single performance or $50 for both, and $10 each for students with a valid ID. Festival subscribers receive tickets to both performances for the price of one.All other festival single tickets are $30 for the general public and $10 for students with a valid ID. Tickets are available at bienen website, by phone at 847-467-4000 or by visiting the Pick-Staiger Concert Hall box office at 50 Arts Circle Drive on the Evanston campus. Full and partial series subscriptions are available and include a variety of benefits. For more information, call the Bienen School of Music Concert Management Office at 847-467-4000 or visit the Concerts at Bienen website.
The Bienen School is a member of the Northwestern Arts Circle, which brings together film, humanities, literary arts, music, theater, dance and visual arts.