All items sorted from most to least expensive.
Courvoisier X.O.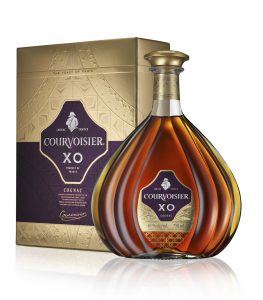 Courvoisier X.O. (SRP $150) – Consistently recognized as one of the fi nest XOs in the world, Courvoisier® X.O. Cognac is a very old blend of fi ne and well-matured cognacs. The blend is a selection by master blender, Patrice Pinet, of beautifully matured eaux-de-vie, aged from 11 to 25 years, to highlight the complexity and richness of cognac aromas
$150.00  Buy now!!
Monti-Flute
The Monti Collection is the first from Sempli with a flat bottom. It was created to enhance the effervescence of carbonated beverages as it's not to be stirred or swirled. The flute holds 8 oz. of your favorite champagne and can make for a great accessory at your next party.
$50.00  Buy now!!
Hudson Manhattan Rye 
Hudson Whiskey's story is the stuff of American Dreams. Starting out as the little family-distillery-that could, Hudson Whiskey has become an iconic American Whiskey since its first bottles were shipped in 2006.
Manhattan Rye is made of New York Rye, with all grains sourced within 60 miles of the distillery, this is the closest to a pre-prohibition-style New York whiskey out there. With tasting notes of a vibrantly bold, spicy and backwoods rustic with a smidgen of honey and coconut. The spirit recently won a 97/100 at the coveted Ultimate Spirits Competition and is available at wine purveyors nationwide.
$49.99 Buy Now!!
Volcan De Mi Tierra 
Volcan De Mi Tierra is Moet Hennessy's first tequila
$40  Buy now!! 
Flor de Caña 12 Year 
The spirit of Flor de Caña began with a young explorer from Genoa, Italy, Francisco Pellas Canessa. More than 125 years later, the entire production process continues under the supervision of the same family (five generations of mastery and family values), achieving perfection in rum making. As Nicaragua's #1 exported brand, Flor de Caña is present in over 40 countries worldwide and is one of the fastest growing premium rum brands in the United States. It has been recognized as the world's best rum in prestigious international competitions in London, Madrid, San Francisco and Chicago.
$39.99  Buy now!!
Monkey Shoulder 
Monkey Shoulder is a 100 percent malt whisky, crafted in small batches to achieve a richer taste, and aged exclusively in first-fill Bourbon barrels for exceptional smoothness. The malts mature together in a marrying tun for several months where the whisky will take on its final flavors. The result is a highly rated taste of zesty orange and mellow vanilla with hints of spiced oak and honey. A whisky meant to be played with, it's a bartender-favorite for its cocktail versatility.
$32.99  Buy now!! 
Grounds and Hounds Coffee Co. Three Blend Starter Kit  
Grounds & Hounds Coffee Co. is 100% Fair Trade and Organic certified, gourmet coffee with 20% of all proceeds going towards the local rescue partner located closest to purchase. Grounds and Hounds offers a variety of blends but if you're deciding which blend to try first, try the Three Blend Starter Kit, which includes Morning Walk Breakfast Blend, Paper & Slippers Medium Roast and Alpha Blend Dark Roast.
$26.00 Buy now!!
Nachtmann Punk Ruby Tumblers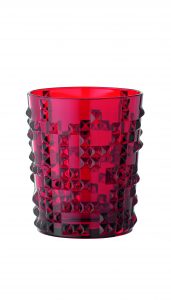 The Nachtmann Punk Ruby Tumbler is perfect for special occasion spirits or personalized cocktails whipped up on Valentine's Day. The romantic ruby hue of the tumbler, along with the studded details embody the vibes of the holiday. The graphic studded pattern mirrors design seen in recent runway collections by Valentino, Saint Laurent, and Miu Miu. The collection was designed by Anke Buchmann, a student at Central St. Martins, London's leading art school, and, naturally, the birthplace of punk.
$19.90 Buy now!!
Bianchi Wine

Bianchi Winery creates amazing premium whites and reds that can fit anyone's palate. Bianchi also has a couple really amazing proprietary reds that are super unique . Its GSM Geste is a blend of Grenache, Syrah and Mourvedre that is complex on the palate, with notes of fresh red raspberry, red plum and blackberry. It finishes long on the tongue with a hint of pepper and sweetness of lavender. Bianchi's Syranot is a unique blend of Syrah, Petite Sirah and Pinot Noir that is ruby red and pairs perfectly with an amazing charcuterie or cheese plate. Plus, wine is always a great gift for someone because, well, hopefully they share!
$18.00 – $38.00  Buy now!!
Hiro Sake
Hiro Sake is a world class; hand crafted Japanese Sake, created using Japanese expertise with an uncompromising approach to quality. The golden rice fields together with the water from the subterranean river beds, skirting the Miomote river in Murakami, Niigata prefecture, are the perfect setting for brewing this super-premium Japanese Sake.
Hiro Sake offers three varieties of sake; Hiro Red, a new premium Japanese Sake that bridges the heritage of the past with the way we drink today. Hiro Blue, Junmai Ginjo Sake, which has the character and body to be enjoyed chilled, over ice or in your favorite cocktail. Hiro Gold, Junmai Daiginjo Sake, has the character and sophistication to be enjoyed chilled, over ice. The Hiro Gold is the perfect sake to celebrate Valentine's Day or any other special day as it is simply smoother than any other sake you will find and while it is perfect for sipping and enjoying chilled, it is also fabulous for creating a cocktail. In addition to the wonderfully clean taste, you will find another great reason to drink Hiro Sake. Due to the ingredients and how it is produced, you will not be left with a hangover that you get from every other spirit on the market.
$16.99 – $120.00 Buy Now!!
Pata Negra Brut Rose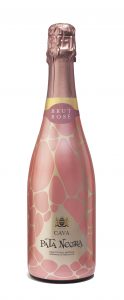 Pata Negra's three offerings–Brut Reserva, Brut Rosé, and Organic Brut–are sold in all eight winemaking regions of production and are part of the J. García Carrión spirits family. In 2008, the company purchased the Los Llanos winery of Valdepeñas, Spain, to take advantage of its truly unique grape varietal, which sparked García Carrión's newest sparkling cava Pata Negra. The sparkling cava is inspired by Antoni Gaudí Casa Mila, showcased in the bottle design. The winery, founded in 1875 by a local family, utilizes its low clay soil and high limestone content to grow a playful form of grape with distinct tasting notes known to the region. Arriving in the United States for the first time in 2017, the brut is a super-premium offering made with all-natural varietals that bottle the intense passions of Spain. Pata Negra Brut Rosé is made using the Traditional method used by French and premium California producers. The rosé is aged on the lees up to 18 months and conducts secondary fermentation in each individual bottle. Then, the bottles go through riddling process.
$14.99  Buy now!!
Kicktail Mixers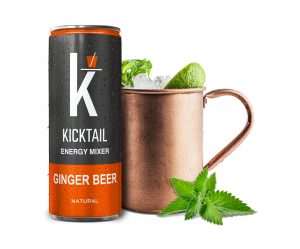 KICKTAIL ENERGY MIXERS are premium-grade, all-natural electrolyte drinks and cocktail mixers with just the right amount of Caffeine, Taurine and B-group vitamins added for a little boost. Drink alone or mix with your alcohol of choice for next level libations. Life's too short for medicinal tasting drinks and that's no bull.
$12.99  Buy now!!
Good Earth Berries & Roses Tea 
This delicate, delicious blend of black tea leaves with raspberries and rose petals adds a delightful splash of fragrant flavor to any teatime. With ingredients harvested at the peak of ripeness and bloom, this tea's refreshing goodness is as powerful and natural as its delicious, fruity taste.
$9.99 Buy now!!
Stirrings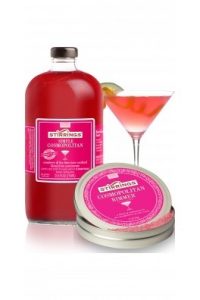 Whether it's a pretty punch or delicious cocktail, create a perfect Valentine's Day date with cocktail mixers, rimmer garnishes, and bar ingredients made with real juice and NO artificial preservatives.
$6.99  Buy now!!
Project Juice E-Gift Certificate
Cold-pressed juice and at-home/DIY smoothies (www.subzerosuperfoods.com) is something that sometimes we won't splurge on ourselves, but is a great gift for the right person. An e-gift certificate to this clean/organic foods and cold-pressed juice company will show you are in-line with their health and fitness goals, and you're in it as a lifestyle. A sustainably focused company, Project Juice is perfect for anyone who can appreciate a good dose of health – from the Paleo Crossfitters and weekend warriors, to ultrarunners fueling up for their next race, to the gym-obsessed. Project Juice gift certificates can be purchased online or in-store, and redeemed for 100% certified organic, non-GMO cold-pressed juices, wellness shots, and food items to bolster their everyday health.
Various Prices  Buy now!!
**All images courtesy of respective companies.