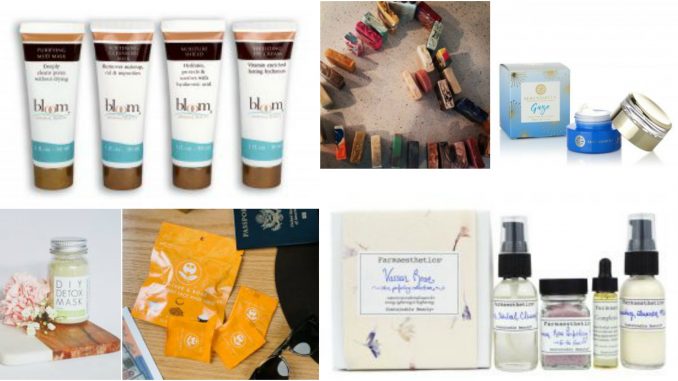 All items sorted from most to least expensive.
no!no! PRO 
With over 6 million sold worldwide, no!no! ® has dominated the at-home hair removal treatment category, being the only device with patented Thermicon® Technology.  no!no!® treats the hair so that with continued use over time, hair appears finer, thinner and less of it remains. Simultaneously, no!no! also removes hair on the skin's surface.  no!no! is safe to use all skin tones, and effectively treats all hair colors.
With three treatment levels and Pulsed Thermicon® Technology, no!no!® PRO is a hair removal device designed to give you immediate and long-lasting results with continued use. no!no!® PRO keeps the skin cool, while simultaneously delivering a painless hair removal treatment. As with all no!no!® products, PRO can be used virtually anywhere on the face and body and comes in three different colors.
$249.99  Buy now!!
Groover Master Kit
Get beautiful hair with HSI Professional – a company committed to delivering top-quality, salon-grade appliances and hair care products. The Groover Master Kit – 10-piece Interchangeable Curling Wand Set is specifically designed to help declutter and save money on curlers and salon visits! With different shapes and sizes, you can achieve those loose beach waves or more formal tight curls, with one hair tool! This hair curler set is easy to use and can heat up within 60 seconds! Looking for another hairstyle? Just press the button and change the barrel!
$150.00  Buy now!!
LALICIOUS Sugar Kiss At Home Spa Collection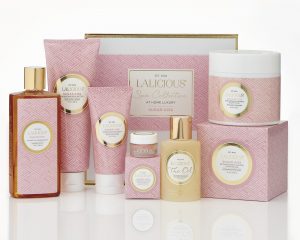 Collection Box includes:
SHOWER OIL & BUBBLE BATH 10oz – A decadent cleanser and luxurious bubble bath for the body that begins as an oil and transforms into a moisturizing lather.  SUGAR SCRUB 16oz – Pure Sugar Cane crystals gently slough away dry skin cells to reveal a youthful and even skin tone.  BODY BUTTER 8oz – Rejuvenate dry skin with this healing body treatment. Shea Butter and Safflower Oil provide intense hydration to seal in moisture while leaving skin silky smooth.   HAND CREAM 3oz – Mango Butter deeply moisturizes to nourish and heal dehydrated skin. Milk Thistle seals in moisture with a protective barrier, leaving skin deliciously soft and smooth.  LIP BUTTER .20oz – Treat lips to our incredibly rich and nourishing blend of Shea Butter and Soy. Our custom formula utilizes a 100% organic vegetable base to condition and soothe lips, leaving them deliciously soft. THE OIL 4oz – The Oil is an exquisite formulation designed to provide powerful anti-aging and anti-oxidant benefits in one multi-use product. FREE!
$125.50 Buy now!!
Petalwell Gift Set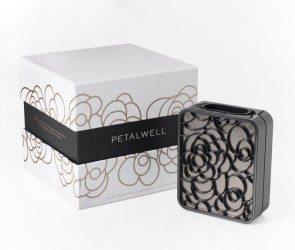 The ideal gift for your friends or family, the elegant and portable Petalwell Diffuser is so easy to use. To create your own ambience, just add 4-12 drops of essential oil to the diffuser well and let the fragrant aroma embrace you. Any favourite essential oil can be used with the Petalwell Diffuser and we have created 6 natural oil blends, designed to target different wellness concerns. With the Petalwell Aromatherapy Essential Oil Diffuser, friends or family can truly make any space their own.
The Gift Set includes: Petalwell Diffuser, 10ml of Livewell blend oil (lasts approximately 60 hrs) and travel pouch USB cord.
$105.00  Buy now!!
DermaWand 
DermaWand® , is the revolutionary device that's sold millions worldwide. DermaWand® is clinically proven to visibly reduce the signs of aging – giving you the Lifted Look. Using the same technology as the big radio frequency machines found at doctors' offices and medspas, DermaWand reduces fine lines and wrinkles, reduces enlarged pores and improves skin tone and texture while tightening your skin. DermaWand uses a lower amplitude that's perfect for everyday in-home use. The radio frequency provides instant stimulation and massage effect while at the same time delivers thermal energy and enriched oxygen. The results – younger looking skin with only 2 three minute treatments a day. www.DermaWand.com
$89.99  Buy now!!
Spa Lé La Valentine's Date
We all know how difficult Valentine's Day can be with kids. Spa Lé La is excited to tell you that they've put together the perfect Valentine's Date just for parents! You and your Valentine will receive one hour of relaxation and luxury. Share some 1-on-1 time with a glass of champagne, and a 25-minute Retreat Service of your choice! You can rest easy knowing that your child is in good hands with Spa Lé La's complimentary childcare and learning programs provided by the most qualified nannies!
$70/Couple  Buy now!!
Serendipity 
While you've got a little more time on your hands staying indoors, start a new skin regimen that will get you glowing by the sun comes back out. Serendipity Skin Care's Perfection face cream is crafted with hyaluronic acid, jojoba oil and apricot extract to deliver crucial moisture back into the skin, encourage growth of new collagen fibers and help restore a visibly more vibrant, youthful appearance. Try the line's other products to help turn back the clock, repairing skin damage and preventing problems in the first place.
$64-$78 Buy now!!
Nude-Tella Matte Liquid Lip Whip Set 
You don't have to worry about these nudes leaking… Smudge-proof, waterproof and vegan, our Nude-tella Matte Liquid Lip Whip flavors are here to satisfy all your natural matte lip cravings. Cook up an easy addition to your everyday look, or feel confident enough to leave your clothes behind with our chocolate-scented Nude-tella Matte Liquid Lip Whips. Each Set includes 4 Matte Liquid Lip Whips: Nudi-Tea, Skinny Dip, Birthday Suit, Bake It Naked
$60.00 Buy now!!
LUXURIOUS BATH SALTS WITH ESSENTIAL OILS by Jersey Shore Cosmetics
Jersey Shore Cosmetics luxurious baths salts are created using soothing dead sea salts, Hawaiian sea salt, Golden Seal, organic flowers and buds, essentials oils and vitamins C & E.  Add these luxurious bath salts to a warm bath to soak tired muscles and enjoy an aromatic spa experience.
Rose with Rose petals.  Lavender with Lavender buds.  African Jasmine with Jasmine buds.  Vanilla Oleoresin with Vanilla Bean specks.  Chamomile with Chamomile buds.  All Natural. Vegan. Cruelty-free.  Eight ounce jar.
$55.00  Buy now!!
The Floating Comfort Pillow by Mediflow 
From moonlit cruises to walks on the beach, water is definitely the most romantic of the four elements. This Valentine's Day, couples can conclude their night of romance with water right in their bedroom! Make it a night to remember by sleeping on a pair of Floating Comfort Pillows by Mediflow.
The Floating Comfort Pillow by Mediflow (www.mediflow.com) is the only pillow clinically proven to improve the quality of sleep, according to a study conducted by Johns Hopkins University School of Medicine. An exclusive waterbase technology provides responsive support by adapting to the shape of your head and neck as you move during sleep. No matter which way you lay, your head and neck remain in proper alignment, creating a totally different kind of sleeping experience.
$49.99 Buy now!!
Farmaesthetics Vassar Rose Skin Perfecting Collection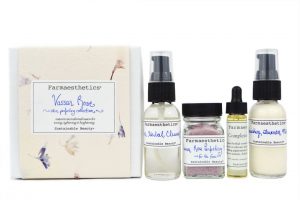 This 4-piece collection is a safe, herbal, at-home facial treatment to revive and perfect the complexion. A weekly regimen of thorough exfoliation, followed by nutrient-rich hydration, performs as an effective alternative to microdermabrasion, yielding visible results through gentle means and without stripping or depleting tissue, which commonly occurs with synthetic chemical products, procedures or "anti-aging" devices. Vassar Rose Perfecting Polish will naturally tone, tighten and brighten the skin for a vibrant, polished glow. 100% natural, sustainable beauty.
$46  Buy now!! 
Crystal Hills Love Bath Salts 
Revitalize your soul and indulge the skin as you bathe in Crystal Love. Enjoy a long and luxurious soak in the tub, surrounded by the delicate fragrance of rose blossoms. Sixty thousand petals go into one ounce of the rose absolute that is added into these lavish bath salts.
$44.00  Buy now!!
LALICIOUS Body Butter & Hand Cream Duo 
8oz BODY BUTTER – Rejuvenate dry skin with this healing body treatment. Shea Butter and Safflower Oil provide intense hydration to seal in moisture while leaving skin silky smooth. Aloe Vera and Vitamin E nourish and protect to keep skin looking radiant from head to toe.
3oz HAND CREAM – Mango Butter deeply moisturizes to nourish and heal dehydrated skin. Milk Thistle seals in moisture with a protective barrier, leaving skin deliciously soft and smooth.
$44  Buy now!!
Soap of the Month Club 
Receive a new soap every month for three, six, or 12 months!
$40(3 months), $70(6 months), or $138(12 months)  Buy now!!
PUKOHU Glow Activator Mist 
Ultra-refreshing fast-acting mist instantly delivers a supreme bioavailable matrix of New Zealand's Green Algae, Red Seaweed and Black Fern rich in naturally occurring peptides, essential sugars, vitamins and minerals offering immediate re-hydration, long lasting glow and invigorating lack luster dull skin.
$39.90  Buy now!!
ESYM Rose Room Spray  
Instantly refresh the room with ESYM's 100% essential oil room spray.
$38  Buy now!!
nyl Skincare 
Looking for the ultimate glow? If you want your skin to look radiant, smells like sunshine, shimmers like moonlight, try nyl Skincare's Organic Shimmer Scrub. This simple blend of organic sugar and oils exfoliates, moisturizes, improves circulation and leaves your body feeling irresistibly smooth. The perfect detail for a night on the town, candlelit dinner, happy hour on the beach, or anytime you're flaunting a little bare skin.
$36.00  Buy now!!
Smolder Cosmetics – ENTIRE COLLECTION- @MUA_ASHLEY_ X SMOLDER COSMETICS 
We are proud to introduce our collection in collaboration with Ashley Rosales (also known as @itsmuaashley or @mua_ashley_)!  The collection consists of 3 breathtaking shades which include a fun and playful pink, a soft peach, and a rich plum. These shades are a perfect transition into spring.
The revolutionary formulation of our lip products makes our liquid matte lipsticks an absolute must have. It applies like smooth silk and dries to a velvet matte long-lasting finish. The inspiration behind this collection was none other than a girl's best friend, diamonds and makeup of course! The packaging consists of a beautiful and unique diamond shaped bottle that holds each shade in such a way that they resemble gorgeous gems. They are simply gems for the lips. Our new diamond shaped bottles hold more product than our original packaging.
$30 Buy now!!
Green Goo Body Scrubs 
Treat your skin to warm relaxation with Green Goo's all-natural new body scrubs. Their gluten-free body scrubs are a delicious blend of organic oil and herbs with mineral sea salt designed to gently exfoliate and moisturize your skin.
$27.95  Buy now!!
Use Me Conditioner
Use Me recently launched a weightless conditioner that also acts as a moisturizer and detangler, so your hair looks and feels more radiant and youthful than ever before.  Use Me is a salon simplified hair care line developed by industry veteran, Devin Graciano. Each product is formulated with high-quality and certified organic ingredients. These clean products are free of sulfates, parabens and gluten. Use Me is also proud to be cruelty-free.
$22  Buy now!!
Use Me Shampoo
Use Me recently launched shampoo that can last up to five days between washes. This shampoo replenishes and hydrates tired-looking hair.  Use Me is a salon simplified hair care line developed by industry veteran, Devin Graciano. Each product is formulated with high-quality and certified organic ingredients. These clean products are free of sulfates, parabens and gluten. Use Me is also proud to be cruelty-free.
$20  Buy now!!
Use Me Wave + Curl Cream
Use Me recently launched a self-adapting wave + curl cream with smart formulation knows your hair and adjusts to your style. Our memory cream formula will to keep your style controlled, beautifully and shiny for days. Don't worry; run your fingers through it. Nothing is crunchy and nothing gets flaky!  Use Me is a salon simplified hair care line developed by industry veteran, Devin Graciano. Each product is formulated with high-quality and certified organic ingredients. These clean products are free of sulfates, parabens and gluten. Use Me is also proud to be cruelty-free.
$20  Buy now!!
Regular Girl: For when life is anything but regular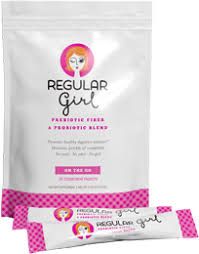 Regular Girl is an easy, effective way to relieve occasional gas, bloating and indigestion. This synbiotic combination of prebiotic fiber and probiotics promotes healthy digestive balance so you can radiate inner confidence.Each single-serving, on-the-go stick pack of Regular Girl contains 5 grams of clinically proven Sunfiber and 8 billion CFU of clinically proven Bifidobacterium lactis. Regular Girl dissolves quickly and completely, with no taste, odor or grit. It can even be added to your morning juice, smoothie, yogurt or cereal. Just 10 calories per serving. All-natural. Non-GMO Project Verified and  Monash University Low FODMAP Certified.  $19.99 for 15 convenient stick packs in a reusable BPA-free bottle.
 $19.99  Buy now!!
Civilized Cosmetics Matte Liquid Lip Suedes 
The ONLY Green Beauty Matte Liquid Lip Suede on the market! Our Matte Liquid Lip Suedes are Natural, Plant-Based, Non-Toxic, Vegan, Cruelty-Free and with Organic Ingredients.
Civilized Cosmetics' Matte Liquid Lip Suedes have an intense, high-fashion matte suede finish and are highly pigmented for long lasting, water resistant wear. Our Matte Liquid Lip Suedes are made with the highest quality natural, organic and vegan ingredients for non-toxic, nourishing shades that will leave you looking and feeling beautiful – all while knowing you've made a healthy choice!
Feel good about what you put on your lips!
$19.00 Buy now!!
7TRUE
7TRUE, a monthly subscription box, delivers a clean beauty nail care experience of non-toxic colors and treatments made by women, for women. Manufactured in the U.S., all 7TRUE products are vegan and cruelty-free. With every subscription box purchased, a portion of your proceeds go back to a women empowerment nonprofit of your choice.
$18-$54  Buy now!!
Pharmagel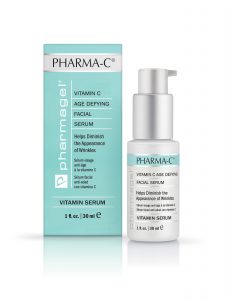 Pharmagel, a premier manufacturer of pharmaceutical grade treatments has a variety of products to help keep skin healthy and hydrated.  Pharmagel, recognized through scientific research that topically-applied vitamins and antioxidants could drastically slow and repair the appearance of skin damage. Antioxidants, combined with pharmaceutical grade ingredients, synergistically work to improve the appearance of the the skin.
$16.50 -$98  Buy now!!
Bloom Mineral Beauty
Bloom Mineral Beauty provides the finest skin care and beauty products utilizing exclusive Dead Sea minerals. The Dead Sea is well known for its therapeutic properties. For centuries people have traveled from all over the world to its shores to soak in its salty, majestic waters. Research into general Dead Sea benefits and the minerals found in Dead Sea Salt and Dead Sea Mud has shown a 40% reduction in the depth of the wrinkling. The minerals also moisturize, detoxify and soften the skin!
$16.00-$94.00  Buy now!! 
LINHART Tooth Whitener Gel 
The LINHART Tooth Whitener Gel is the perfect supplement to your everyday toothpaste. It offers an effective, stable, and easy to use tooth whitening formula.  HYRDOGEN PEROXIDE, the active ingredient, helps to safely whiten teeth, while most toothpastes with whitening benefits use harmful abrasives that irrevocably damage tooth enamel.  POLOXAMER 407 is a special carrier developed to keep the hydrogen peroxide stable, ensuring maximum whitening results.  SIMPLE TO USE, just add a drop to your toothpaste regularly when you brush until the desired shade is achieved.
$16  Buy now!!
Honey Belle DIY Detox Mask – Matcha Mint 
Detox, stimulate and restore. With Bentonite Clay – a traditional healing clay that removes toxins and impurities deeply rooted in the skin – you can mask the day away using this peppermint DIY facial mask! Packed with antioxidants from Organic Matcha Powder which stops and even reverses the signs of aging and soothes acne-irritated skin.
$16.00  Buy now!!
Spongellè You Have My Heart On A String Body Wash Infused Buffer 
Spongellè's heart shaped body wash infused buffer is dual sided and enriched with hydrating olive oil and a blend of energizing and toning extracts. This all-in-one buffer and polish is infused with subtle, yet energetic rose fragrance.
$15.00  Buy now!!
Sphynx Portable Razor 
This razor has you covered (so you can uncover) anytime, anywhere.  The Sphynx Portable Razor is an innovative, new gadget designed to let you shave on the go, perfect for missed spots and quick touch ups no matter where life takes you. Each colorful, compact razor contains:
(1) one refillable water spray bottle,
(2) one shea butter moisturizing pre-shave bar, and
(3) two razor blades.
The Sphynx Razor is not meant to replace your at-home blades or shaving routine. It's designed for those moments away from home when you realized you need a quick shave – whether at the beach, gym, work, school, traveling, etc. Simply turn the center dial to spray, moisturize and shave! When you are ready to replace the blades or pre-shave bar, you can swap them out with new ones from our Refill Packs (each includes four new blades and one new pre-shave bar).
$14.99  Buy now!!
Infinitely Hers 
This ground-breaking formula goes on liquid and dries completely matte. Lipsticks are touch-proof, transfer-proof and long-lasting. Will not budge unless an oil-based product is used for removal. Cruelty-free.
$14.00 Buy now!!
Vegan Lip Balm 
A blend of natural ingredients to soften the driest of lips or to help remove stubborn lipstick/stain; avocado oil, mango butter and green tea seed oil. These botanical ingredients, historically used for restoring moisture and rejuvenating the skin, are then combined with candelilla wax to create a vegan lip balm that anyone would love to use.
Classic: Candelilla wax adds a touch of sweetness.
Coffee: Coffee lovers rejoice! This is made with 100% pure coffee seed oil from Arabica beans.
Peppermint: Peppermint essential oil adds a refreshing and slight tingling touch.
Sweet Orange: Sweet orange essential oil adds an extra dose of natural sweetness.
$13.98  Buy now!!
KareCo
KareCo offers a uniquely designed collection of salon-quality brushes to help achieve your ultimate hair goals! Check out the Tangle Buster™ for tangle-free hair. The brush is designed with a flexible paddle and ionic bristles that gently glide across the scalp to help detangle and smooth with ease. This brush is perfect for people of all hair types and lengths to easily smooth and style without breakage.
$12.50 – $19.50  Buy now!!
Tumerica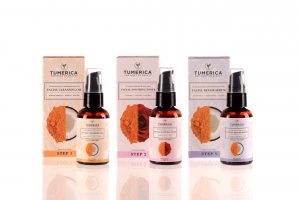 Upgrade your skincare routine this winter! With a sea of beauty products on the market, it can become a daunting task categorizing one from the next. If you're searching for an innovative, affordable line in the new year, discover Tumerica, a brand aiming to reinvent the standards of everyday beauty with all products made with only the highest quality of ingredients.
$11.99-$15.99  Buy now!!
Beth Bender Beauty 
Beth Bender Beauty brings you the ability to achieve the perfect eyeliner quickly and precisely! Women everywhere can now create effortless eyeliner and eye looks for both day and night. They provide women with eyeliner and eye makeup tools so they can achieve flawless looks with confidence and ease. Beth Bender Beauty products allow you to create trending looks in half the time and give you professional looking results without having to spend hundreds of dollars on a makeup artist.
$9.99  Buy now!!
Dew Puff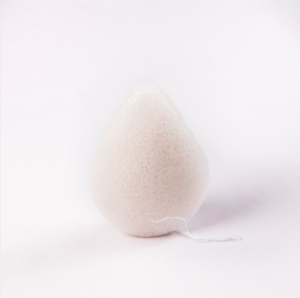 Keep skin exfoliated and looking fresh with Dew Puff! Gentle and effective, it's the healthiest way to maintain a clear complexion and get flawless skin.  Dew Puff natural sponges are 100% plant-based cleansing products and has only one ingredient, konjac root, also known as elephant yam or kon-nyaku in Japanese.When hydrated, these natural sponges become exceptionally soft, yet gently exfoliating, while creating a perfect pH balance on the surface of the skin.
$8  Buy now!!
Feather and Bone Jet Setter Pack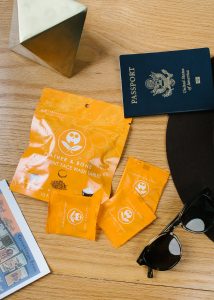 Feather & Bone facial tablets is a travel-friendly facial cleanser (tablets, not liquid!) individually packaged for those always on the go. Based on three ancient ayurvedic ingredients (fuller's earth clay, sandalwood and starch) that washes away impurities, exfoliates and cleanses.
$7.99  Buy now!!
Beverly Hills Rejuvenation Center Gift Card 
Widely recognized for revolutionizing the medical spa business, Beverly Hills Rejuvenation Center is a brand synonymous with wellness transformation and results-driven Age Management. For over 10 years, BHRC has led the pack when it comes to cutting-edge technologies, pioneering a proprietary hormone therapy program as well as offering a high level of service to the wellness and aesthetics industries. The brand currently operates multiple locations in key markets and has received praise from celebrities and media insiders alike. BHRC's dedicated following is a result of their proprietary hormone therapy program, customized Age Management regimes, cutting-edge technologies, and seasoned team of industry professionals.
Varies  Buy now!!
**All images courtesy of respective companies.