With Spring Training in full swing, use this time (and these products) to continue your motivation to live a healthy life!  Here is a list of products that I have tried and some I plan on trying out to help me stay motivated to be healthier.
The BroBasket – The Health Nut Crossfit Gift ($99.95)
This is good if you have someone in mind that needs a motivational pick me up! It has everything you need to keep up with your workout.  Protein galore – Chicken of the Sea tuna, Zone Perfect protein bars, beef jerky, Muscle Milk, and Whey protein powder. Plus get a Smart-Shake Shaker Bottle and a reusable sturdy crate!  With name brand products that are guaranteed to be good for you, how could you go wrong. I have to say, when I got this basket, everything was as expected and such great quality that it kept me going!  You can purchase it here today!
The Plexus Wheel ($49.99)
When I first saw the Plexus Wheel, I was a little confused and unsure how to use it, and thought, it will be just another tool.  They have a money guarantee on their product so if it doesn't work for you, just send it back for a full refund! The wheel is great for everyday stretching and yoga.  It will help relieve your back and neck pain and improve your flexibility. It can be used for a quick stretch before you start your day or at the end of a long work day.  Save money on the chiropractor and try out the Plexus Wheel today! 
Here are some great food items to add to your shopping list!
Munk Pack – Oatmeal Fruit Squeezes ($11.99/sampler pack)
Who said squeezables were only for kids?  These delicious snack packs are good for any ages. The grab and go packs are full of real fruit, gluten free oats, and whole grains.  They come in five great favorites, and my two favorites are Blueberry Acai Flax, and Raspberry Coconut! Shop these treats now! 
Carrington Farms Coconut Protein Blend ($19.99)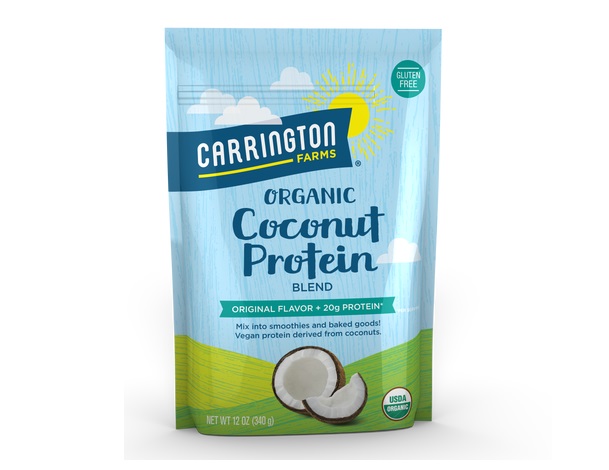 If you are like me, it's hard to find a protein powder that taste good, and has just the right blend of protein and flavor. This vegan blend is packed with plant-based proteins, and has no extra sugar added!!  Add to your breakfast shake to start your day off right with 20g of protein per serving. This powder has a great taste! Get your 12 oz bag today! 
Viki's Granola ($5.99)
I love adding granola to my yogurt, and it's always fun new flavor combinations.  With Viki's Granola you have various flavors to choose from, and you can get a 12oz bag, or to-go packs which are great to stash in your gym bag, for a quick pre/post workout snack! Gluten-free, 100% natural ingredients, and great tasting! Get your pack today! 
Take a look at these great drink ware products!!
Juice Jars by HUROM  ($14.99)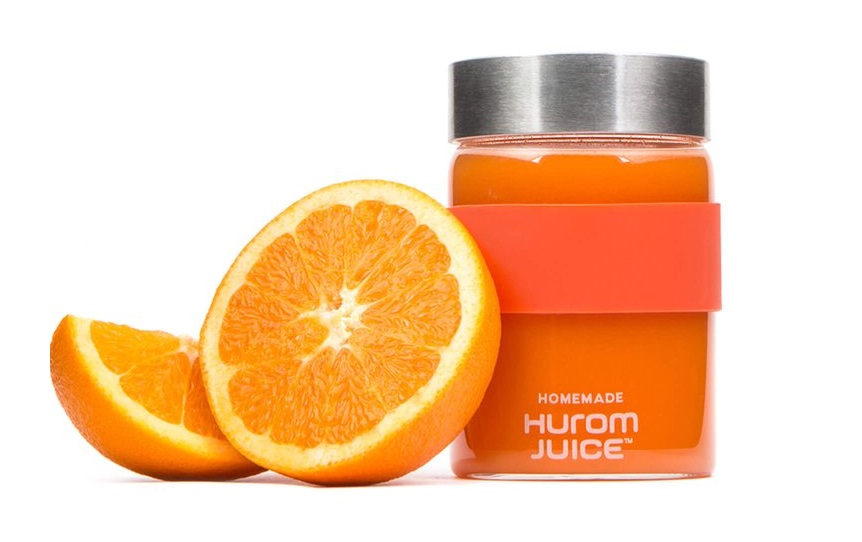 If you are juicing these jars are a great item to help you keep your juices fresh and ready to go. These jars have an air-tight stainless steel lid, which means your juice will stay fresh longer.  If you aren't a big juicer (I'm not) these jars are also great for on the go snacks to store in your bag!! Check it out today and buy one (or two!)!! 
Promixx Vortex Mixer ($26.30-$55.39)
The last product on this list, but definitely not the least!  The Promixx Vortex Mixers are a great addition to any on the go needs. Shaking can be a hassle and rather noisy in the workplace.  The classic mixer uses two AAA batteries that you just pop in the bottom, while the new 2.0 mixer is rechargeable, via usb port! Great for powdered drinks (including baby formula for all the parents out there)!  Or use it to quickly whip up anything in need of a mix – cocktails, milkshakes, soups, and even eggs (though I haven't tried that yet)! The Promixx Vortex Mixers are on sale now through March 12, 2018, so make a snap decision and go for it!