During SXSW 2018 Bravo Media Activation had InstaCON, where the attendees were able to pretend to have a luxury life in Bravo's three elaborate photo sets.
InstaCon also offered nail art and makeup touch-ups at the activation. InstaCon was considered one of the best settings of entertainment during SXSW 2018 held in the city of Austin, TX.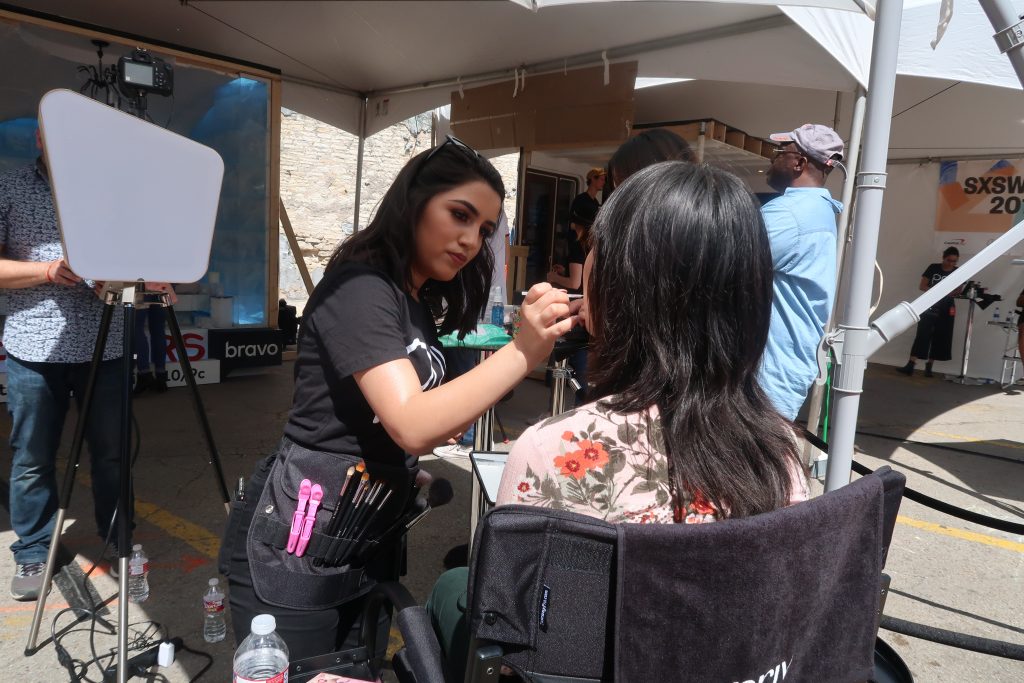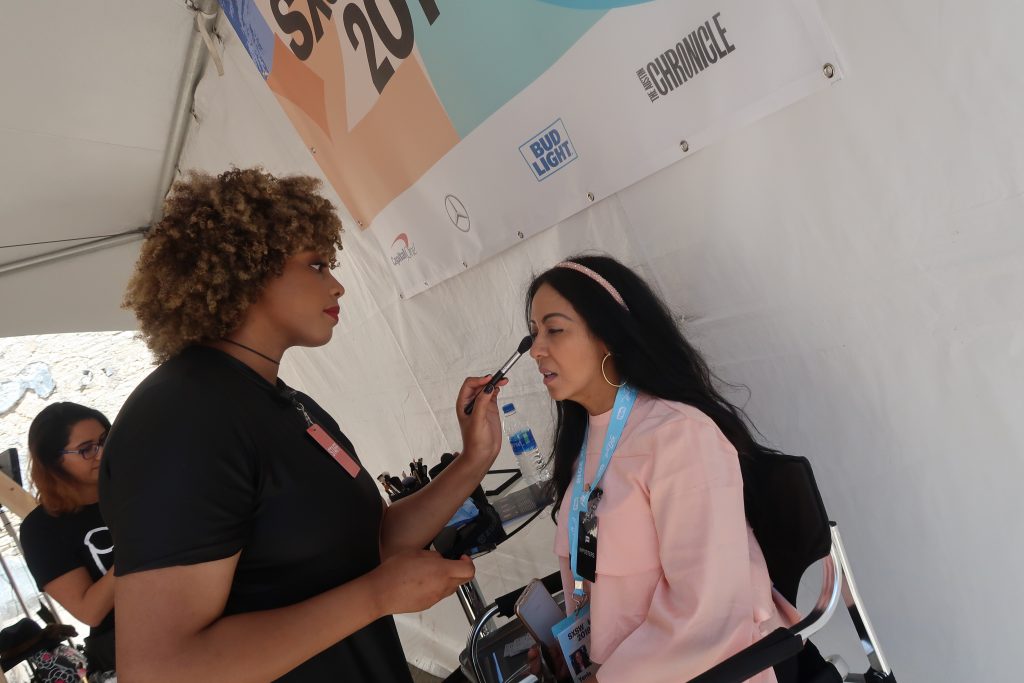 Bravo Media invited SXSW 2018 attendees to "get in on the con" in anticipation of the April 5th premiere of the second season of "Imposters," the scripted series following a persona-shifting con artist and the "Bumblers," a trio of her recent, heart-broken victims. At "Imposters" InstaCON, guests were invited to con their friends on social media with the ultimate selfie using Bravo's three professionally designed photo sets built to emulate a private jet, a high-end yacht, and a luxurious ice hotel. The Participants received two photos a close up that looks like a luxurious vacation, and a wide shot of the set exposing the con. By posting "Imposters" InstaCon reveal photos using the hashtag #Imposterssweepstakes, @impostersonbravo participants enter to win a real luxury vacation experience of their choice, inspired by the sets. *Rules and restrictions apply.
The participants could win one of the following:
  1.-An ice hotel trip in Quebec for two
  2.-Boat experience on either coast for two
  3.-$5K to put towards business class airfare in the US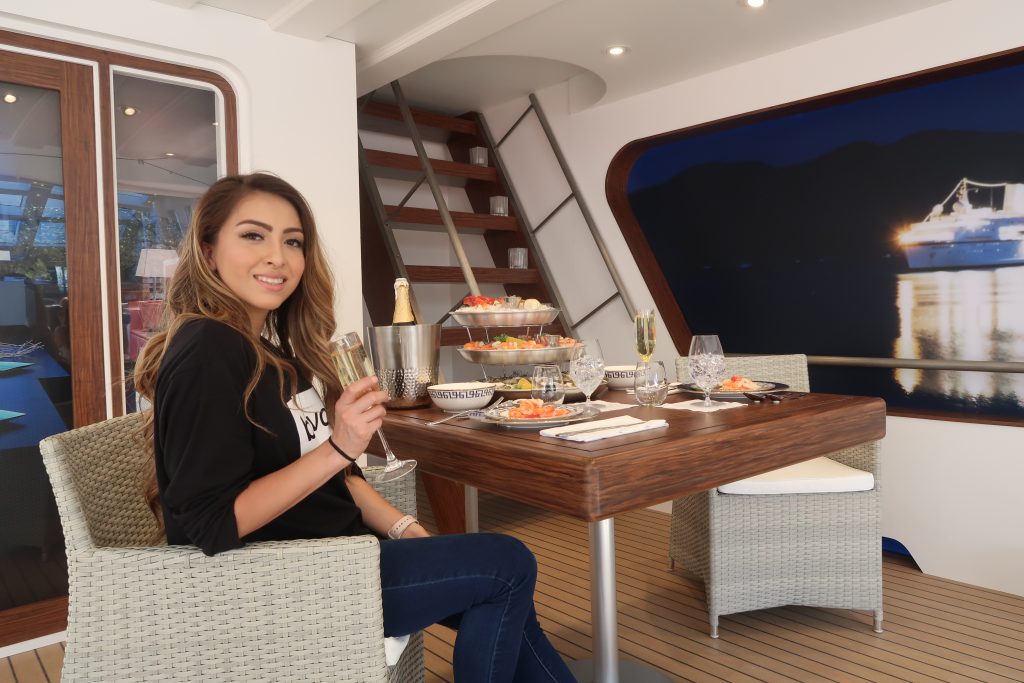 Sweepstakes Details:
#ImpostersSweepstakes is a sweepstake for attendees that use the hashtag in their Instagram post of their reveal photo.  Terms and Conditions:bravotv.com/instacon
No purchase Necessary. Void where prohibited. Legal residents of the 50 US or DC, who took a photo at Bravo's Imposters activation at SXSW, and who are 18 or older. Began on March 10, 2018, at 11:00 A.M. ET and ends March 18, 2018, at 11:59 P.M. ET. Limit 1 entry per person per photo set.
Sponsors: Bravo Media LLC and NBCUniversal Media, LLC.
About "Imposters":
Bravo Media and Universal Cable Productions' original scripted series "Imposters," starring Inbar Lavi, Rob Heaps, Parker Young, Marianne Rendón, Brian Benben, and Stephen Bishop will return for an awaited second season on Thursday, April 5, 10/9c. The series "Impostors," from executive producers Adam Brooks and Paul Adelstein, follow Maddie (Lavi), a persona-shifting con artist and the "Bumblers," a trio of her recent, heart-broken victims, Ezra (Heaps), Richard (Young) and Jules (Rendón).
Last season, the Bumblers joined forces in hopes of tracking Maddie down, becoming embroiled in a thrilling game of cat and mouse, before eventually teaming up with Maddie to pull off the ultimate con. The adventure continues in season two, with Maddie determined to reclaim her life after she and the Bumblers escape her former cohort Max (Benben) and FBI Agent Patrick (Bishop). In her attempts to settle into a new normal, Maddie quickly realizes that living in the game was not nearly as difficult as leaving it. As Ezra, Richard, and Jules have just begun to master the art of the con, unforeseen events send them off on a wild, unexpected adventure.  Meanwhile, Max – along with "The Doctor" (Ray Proscia) and Patrick are out to seek revenge. With the stakes higher than ever, Maddie and the Bumblers must stay one step ahead in order to maintain their freedom.
Imposters are produced by Universal Cable Productions (UCP) with Adam Brooks and Paul Adelstein serving as Executive Producers.
Follow Splash Magazines on Twitter @SplashMagWW  Instagram @Splashmags       Facebook
Follow Yenis Monterrey (Writer) Twitter @Foxactress Instagram @YenisMonterrey