The 38th Annual Natural Products Expo West & Engredea, has become the yearly pinnacle of the natural, organic and healthy products world. This event brings together some of the most time-tested and proven companies in the industry as well as people who are in their infancy stage and then you combine it with every aspect of the consumer world. All of those people managed to combine for another record-setting year with more than 85,000 attendees, with 3,521 exhibiting companies, including more than 600 first-time exhibitors at the show, produced by New Hope Network, which was held March 7th-11th at the Anaheim Convention Center.
In addition to new companies with new creations and new products from familiar companies, Expo West also featured a seemingly endless education program. Guests were treated to keynote presentations by award-winning actress, social advocate and mom of three, Jennifer Garner and organic industry pioneer John Foraker, co-founders of Once Upon a Farm; and national bestselling author and internationally recognized expert on food systems, Anna Lappé. The new Esca Bona Story Stage featured keynote speaker Rose Marcario, CEO of Patagonia Inc. and Patagonia Works. New Hope Network and the Climate Collaborative, an initiative of leading organizations, brands, and retailers working together to address climate change, hosted the second annual Climate Day event with featured keynote address by Climate Scientist Katharine Hayhoe of Texas Tech University. The 2018 Expo West education sessions included the first-ever CBD Summit, an in-depth look at the opportunities and challenges that exist for the hemp-derived cannabidiol market; and the Disrupted Retail Summit, a discussion around the changing consumer purchasing habits and opportunities at retail and online.
"The spirit of Expo West has always been innovation. The expansion into the North Halls allows us to support more entrepreneurial brands than ever before. Our education programming is uniting both legacy attendees and first-timers around the future of the industry and its impact on the planet. The conversations happening at Expo West are often catalysts for change well beyond the natural products industry," said Adam Andersen, Senior Vice President, Events, New Hope Network.
The growth of natural and organic food and beverage sales continued to grow in 2017, with sales topping the $200 billion mark. Expo West once again showed an increasing number of new companies entering this industry as well as many new products that have helped in making the natural and organic product sector for shoppers far more mainstream. Just in the past few years many products that might not have resonated with shoppers have been elevated to a higher level that brings in new buyers. One product that really stuck out this year was kombucha. This is not a new product to Expo West but in the past it was not always easy to introduce to new beverage consumers and the taste was not always easy to introduce to people. As with many other products, that has changed. Kombucha now is being produced by far more companies than in the past and the flavor has become palatable and the number flavors to choose from continues to increase. Going beyond kombucha, you can find many products that are on the same path and are reaching consumers that might have never ventured into the natural and organic area.
There are always countless amazing products at Expo West and Splash Magazines Worldwide has put together a list of some of our favorite products and hopefully you will be able to try and experience some of these.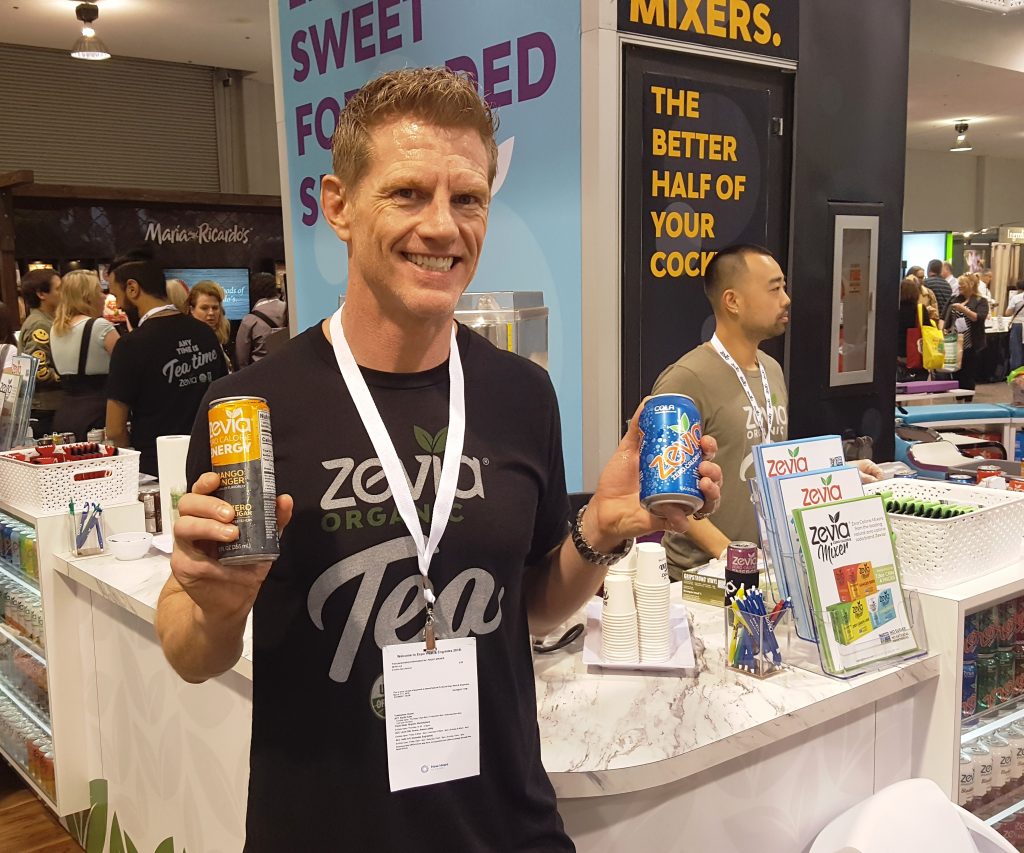 Zevia always has something new in store for Expo West and this year it was their Zevia Organic Tea, a line of eight Ready-To-Drink tea flavors. Like all Zevia products, these items are zero calories, naturally sweetened with stevia, and contain zero sugar and the tea line is non-GMO, brewed with Fair Trade Certified Tea and will carry the USDA Organic seal. If you love great tasting tea and you want to avoid all sugar, this is the tea for you and after one drink you will be hooked on Zevia tea. You can choose from; black or green tea as well as herbal flavors and they even have two caffeine-free options. You can start looking for these tasty 12 ounce cans in the summer of 2018. For more information, visit: Zevia
Oralgen was showcasing their professional at-home teeth whitening system. With teeth whitening products becoming increasingly popular, you really need to be careful about the ingredients that you are using to give you those pearly whites. Peroxide-Free ORALGEN NuPearl.32x uses natural, effective ingredients paired with LED technology to deliver a brighter smile without the use of bleach or other chemicals. The combination of NuBright™ LED Technology and the advanced botanical whitening gel, along with natural peppermint oil will not only get rid of stains and discoloration, but it will do it with quality ingredients that are safe and you don't have to worry about what is going in your mouth. The 32x and PRO series are free of latex, parabens, sulfates, sodium fluoride, PEG/PPG, and gluten, while 32x also contains no peroxide. Oralgen simply gives you white teeth, safely and affordably and it is extremely easy to use and you will see results in short order. For more information, visit: Oralgen
When it comes to cocktails, Mixallogy introduced the easiest cocktail creation concept you will ever try, all created with organic ingredients. Mixallogy has created shot-pods that make for one perfect cocktail. You pour the powder from your pod into a shaker, add some water, then your spirit and give it a shake and pour over ice and you have a wonderful: cosmo, lemon sour or margarita. Real ingredients including organic fruit juices and organic fruit oils that are turned into a powder using the Mixallogy patented drying technology is what creates this simply good drink. For more information, visit: Mixallogy
Desert Essence is one of those companies that was part of the natural products industry before there was an Expo West. In fact at Expo West 2018 they celebrated their 40th anniversary and a big part of the celebration was the launch of several new products. Desert Essence took two of our favorite ingredients to create new toothpastes, one using charcoal and one using charcoal and one using Himalayan sea salt. Charcoal has been used in other forms of toothpaste, but you are likely to have a mess on your hands when you use it as well as a mess in your mouth. Desert Essence managed to get the charcoal in a tube form that not only tastes great, but leaving your teeth bright and clean right after your brush. Other than when the toothpaste goes on your toothbrush, you would never know that you used a charcoal based toothpaste to brush your teeth. While the Coconut Oil Dual Phase Pulling Rinse is not a new product, it is certainly one worth getting to know if you are not familiar with it. Oil pulling has been around for a long time and the name is fairly accurate. To clean your teeth and gums and remove impurities, you would swish an oil around for minutes in your mouth and then spit it out. This was not always an easy process as the oil could be overwhelming, but Desert Essence made this task much more palpable as is a layer of rich oils to help remove the impurities and that is combined with a layer of refreshing oils such as wintergreen and spearmint to leave your mouth feeling fresh. If you have ever thought about using a pulling oil, and you should, this is the one to try. With 40 years of experience, the one thing you know you will get is high quality and effective product from Desert Essence and they have a lot of products to choose from. For more information, visit: Desert Essence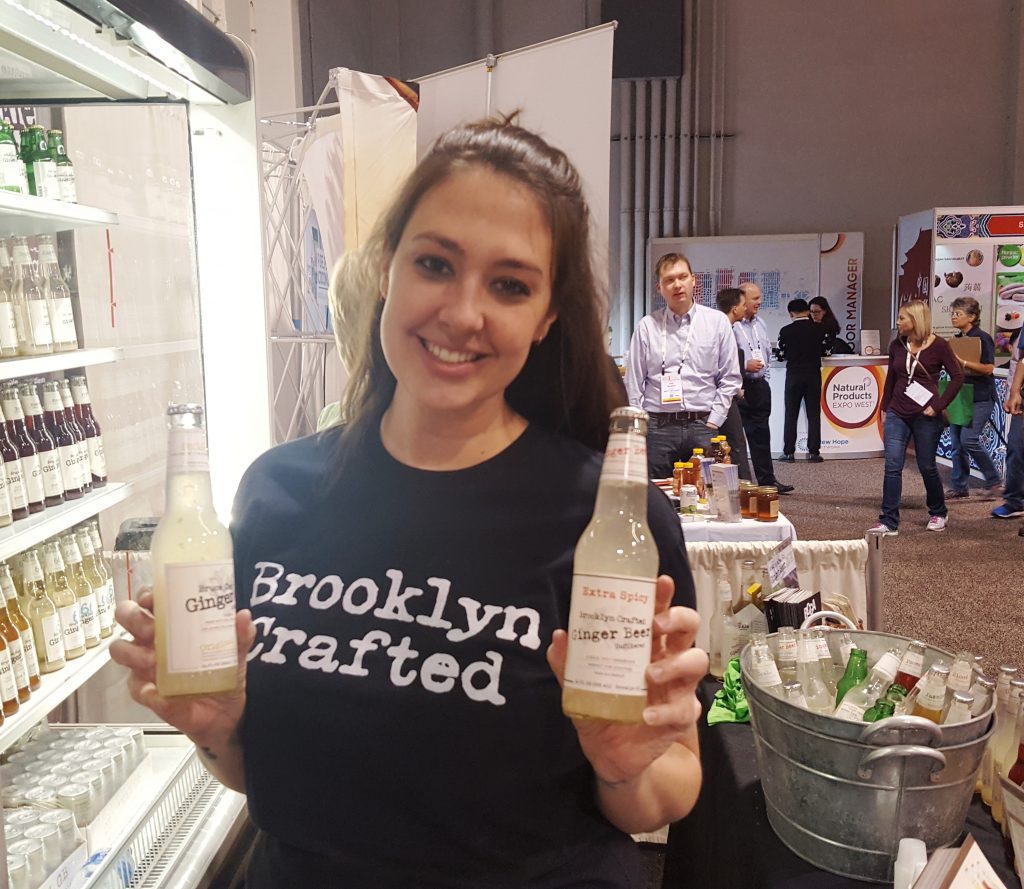 Brooklyn Crafted Ginger Beer was debuting their mini bottles that make for the perfect cocktail mixer. Ginger beer has become one of the hot products in the past few years, but no one does it quite like Brooklyn Crafted. You don't even need to look at the label to see the difference between Brooklyn Crafted and other ginger beers. Just give the bottle a little flip and you will see the 100% fresh, unfiltered ginger pieces floating in each bottle. Not only will you not see ginger pieces in other ginger beer, if you look at the labels, you might not even see ginger at all. In addition to the classic original flavor, you can also find Earl Grey, Lemon & Lime and Mango. For more information, visit: Brooklyn Crafted
Milkadamia was introducing their macadamia nut creamer to go along with their line of macadamia nut milk. A great alternative to milk, not only in flavor, but in health benefits. Milkadamia is: dairy-free, gluten-free, soy-free and vegan as well as containing 50% more calcium than 2% dairy milk and is an excellent source of vitamins D and B12. Milkadamia also uses regeneratively farming techniques that create new soil and conserve water. If you are looking for a new creamer or milk, Milkadamia is one that is a fantastic alternative. For more information, visit: Milkadamia
REDD Remedies, always at the forefront of life-changing supplements, was introducing their Hope and Possibility lineup at Expo West. Redd Remedies and Dr. Gregory Jantz, Founder of The Center • A Place of HOPE, teamed up to develop a special line of nutritional supplements that deliver nourishment at the root level and support for mind-body balance. The four supplements are; At Ease, a calm and relaxing formula that doesn't dull the senses, At Ease PM, promotes restful sleep, Brain Awakening, helps with cognitive alertness, Crave Stop, helps you manage sugar cravings and supports a healthy appetite, and In Joy, which enhances mood and promote emotional strength. For more information, visit: Hope and Possibility
Primal Kitchen has always been at forefront when it comes to salad dressings that not only taste fantastic, but they also have a label that will make your body as happy as your taste buds. Primal Kitchen never seems to be satisfied and they are always looking for their next great dressing and this year they created their fabulous Vegan Ranch Dressing. This is just a slight twist to the original Primal Kitchen Vegan Ranch Dressing, this one they created using avocado oil. In addition to being vegan, this dressing is an allergen-free, dairy-free, and gluten-free and simply kept all that great ranch flavor with a vegan friendly ingredient label. Primal Kitchen also has one of the best collagen protein powders you will find anywhere. If you are a coffee drinker the vanilla version makes for the perfect creamer and an easy way to get your daily collagen and an extra boost of protein. For more information, visit: Primal Kitchen
Barlean's has always been a leader in producing healthy oils, including; flax oils, fish oils and their swirls that take care of nearly every supplement you need in a very tasty way. So it should not come as a surprise that hemp oil would be on their list of things to bring to market and at Expo West they introduced the first certified USDA Organic CBD Oil. The Organic version was nominated as a NEXTY Award Finalist at Expo West. Barlean's also introduced their Extra Strength Ideal CBD Hemp Oil, which contains 25mg CBD per serving as opposed to 10mg CBD per serving with the organic version. For more information, visit: Barlean's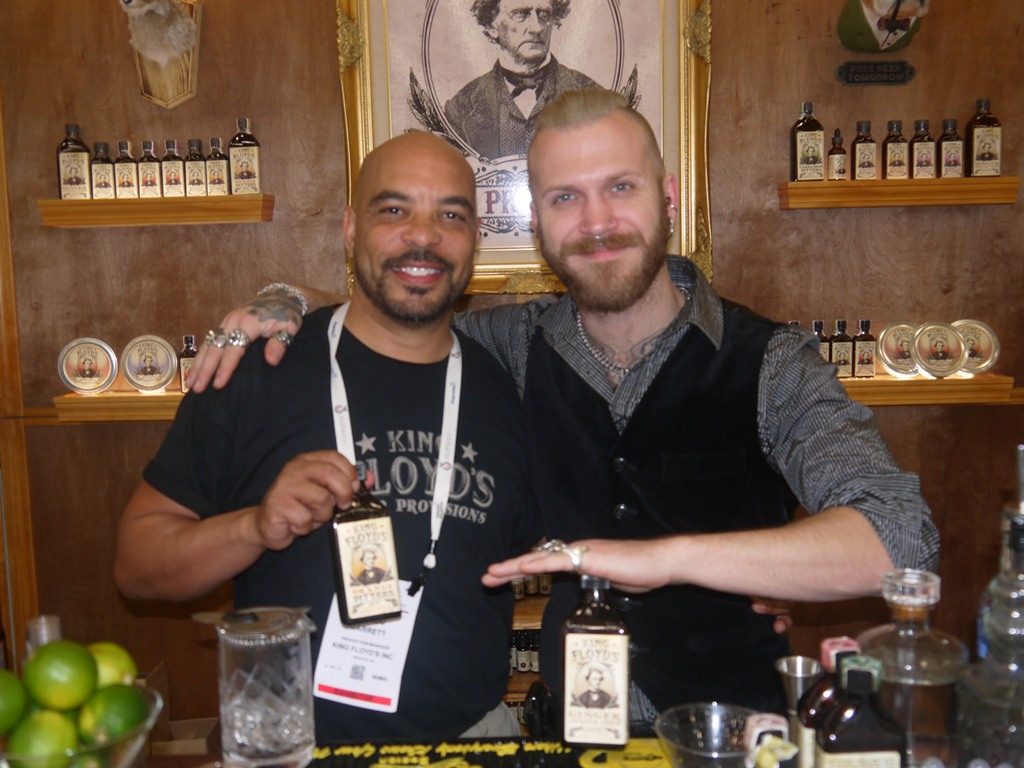 Yondu vegetable essence was making their debut in the United States at Expo West with the goal of helping everyone enjoy vegetables more than usual. Yondu is the first-of-its-kind vegetable essence is All-Natural, USDA Organic, Non-GMO, Gluten-Free, Vegetable/Plant-Based, Naturally-Fermented, with no artificial colors or flavor and contains no added preservatives. You can use Yondu in a variety of ways from adding it to sauces and soups, adding it to sauteed or steamed vegetables or adding it to any recipe that contains vegetables. Regardless of how you use it, you will notice that whatever you add it to will always taste better. For more information, visit: Yondu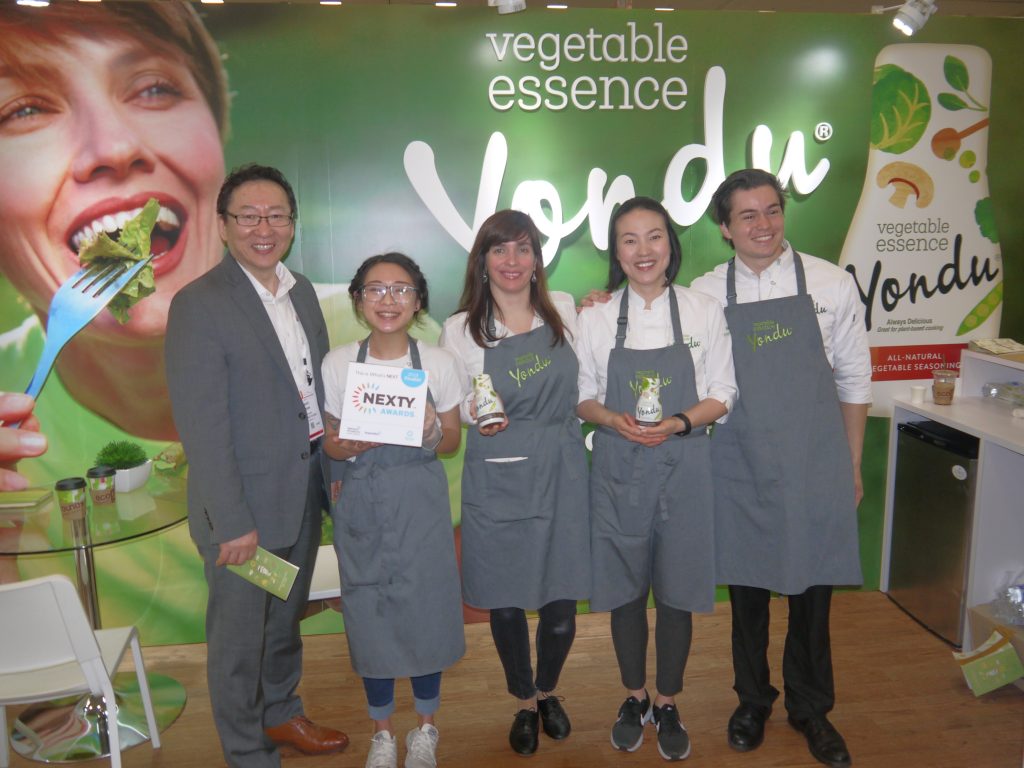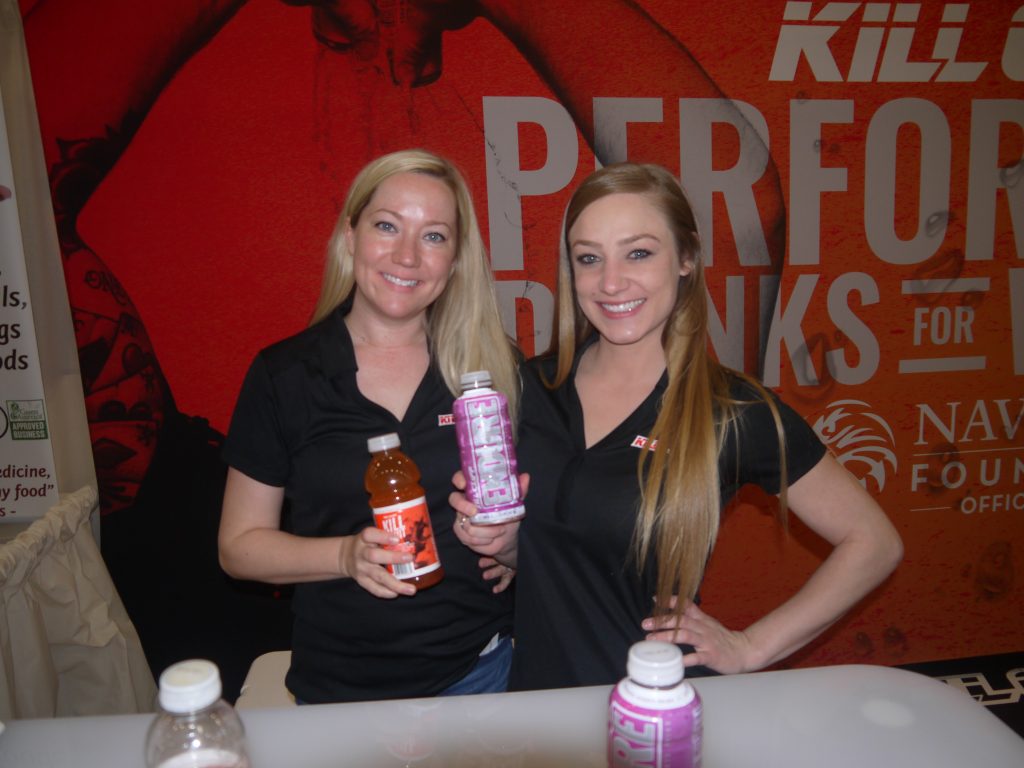 Natural Products Expo West once again set records in every possible way, but there was so much more than just simply people and products. Expo West is that one event every that brings together people from not only the United States but also from all over to celebrate the world of organics and natural products. There truly is no better event that does such a wonderful job of bringing new products and ideas to the public and creating a spot in the retail world that continues to grow to the point where organics are no longer a niche, but a leader in the retail industry.