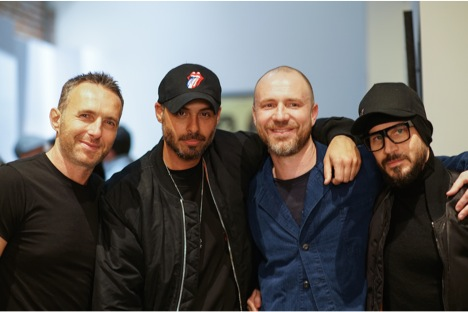 Recently influencers gathered in Downtown Los Angeles to see the latest with 
Candiani Denim
, a top-tier brand of denim made in Italy, as they celebrate its 80th anniversary!
Over the years many have labeled the brand as "Italian excellence" and as the first European denim manufacturer. The company, which is based in the Ticino Park, is known worldwide as "The Greenest Mill in the Blue World" thanks to continuous technological and productive research in sustainable denim.
To celebrate this historic milestone, Candiani Denim has created its most sustainable denim fabric yet, the Re-Gen. The Re-Gen Denim is the result of Candiani Denim's experience and ten-year commitment to a production process that combines ethics and aesthetics. This unique Denim fabric is composed of 50% Refibra TM and 50% recycled fibers, including recycling the exoskeleton of shrimp! The Re-Gen Denim is a super- selvedge fabric that combines 80 years of denim heritage with the most advanced sustainable technologies.
Throughout the event attendees were able to see the process alongside  Maurizio Donadi, a world-class creative mind and founder of Atelier & Repairs. A shining example of sustainable practices, based on the concept of regenerated fashion, Maurizio Donadi has employed the Re-Gen Denim to create a series of pieces created with workwear in mind. The brand will continue to earn its name "The Greenest Mill in the Blue World" because at Candiani Denim, sustainability is not a choice but a way of life.