At first glance, the Keen family seems to be your average, middle class family preparing for a splendid Christmas Eve dinner. Maybe dad Larry (David Gianopoulos) is drinking just a bit too much, and maybe it is strange that solitary mom Barbara (Meeghan Holaway) puts an extra place setting on the holiday table. Meanwhile, teenage daughter Samantha (Kaitlin Howe) – who has adopted the sobriquet "S" – plans and plots a protest march on the George Washington Bridge at midnight. But, after all, every family is allowed a few idiosyncrasies.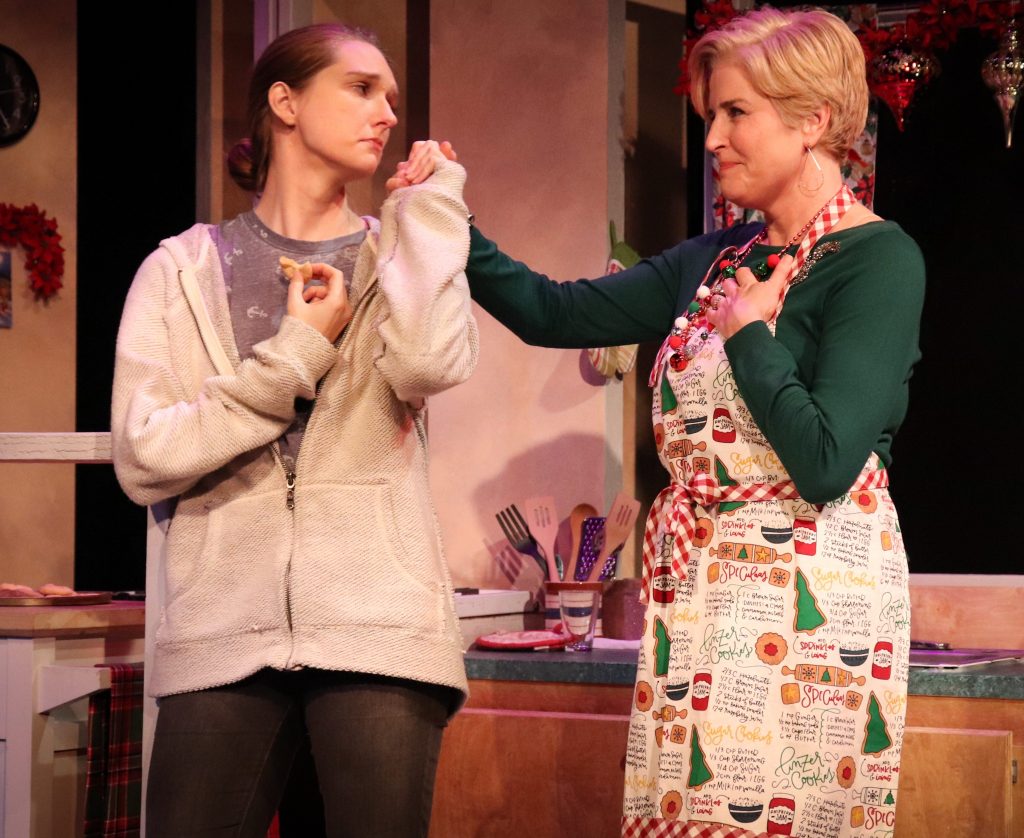 Into this gently bubbling family cauldron steps evangelical Pastor Bill Towers (Chet Grissom) and his wife Shirley (Stephanie Erb) to add to the Noel festivities at the Keen family table. All becomes clear when that voiceless invisible female weaving in and out of the action is introduced as Dana (Kara Hume), the Keen's older daughter and the victim of battle in Iraq, where she served as an army paramedic.  Her death and its aftermath are things that each family member is painfully aware of, but unable to give voice to. The Keens are not a family given to trumpeting their emotions and now must navigate their feelings in this new and uncharted sea of grief and confusion.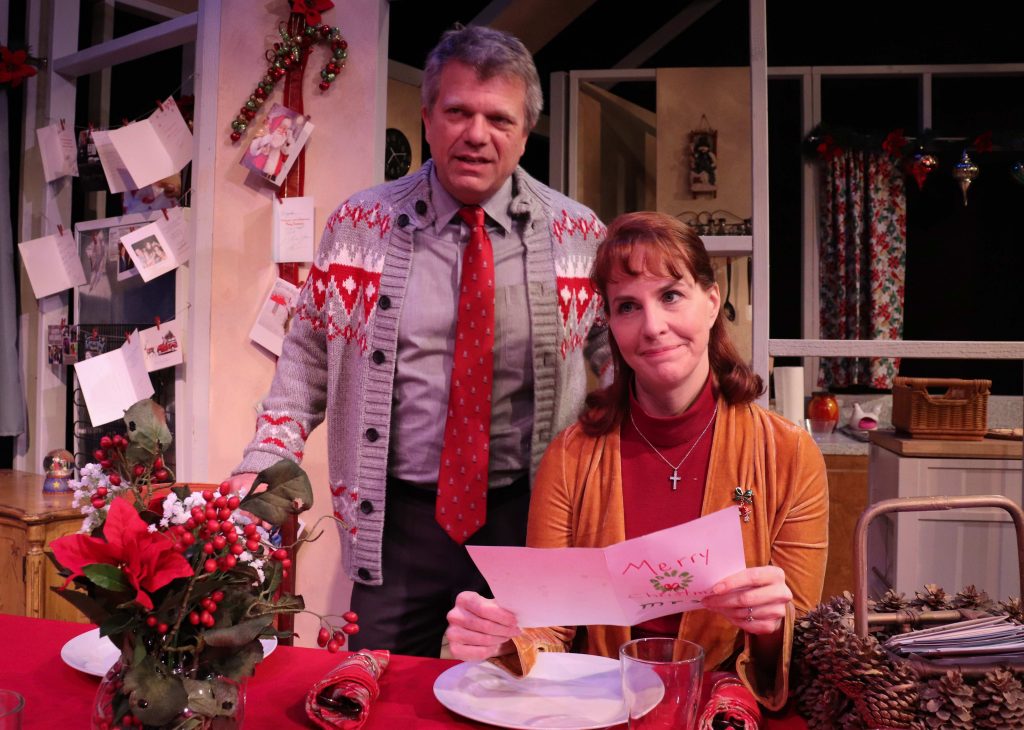 Suddenly, the grief-stricken family – mute in their suffering – has a little surprise in store as Nasser Nouri (Erica Mathlin) unexpectedly pays them a visit. He's an Iraqi musician, immigrant – and close friend to Dana in her final days. All the while, hail-fellow-well-met Pastor Bill thinks that he brings good cheer and happy tidings to the Keens and to his own well-medicated wife (who seems to enjoy those topped-off glasses of wine just a little too much).
In its world premiere, THROUGH THE EYE OF A NEEDLE takes the audience on a journey through pain and loss as the Keens slowly develop the strength to go on. This is a tale of quiet grief – but also reveals the resilience of the human spirit as ordinary folks deal with extraordinary trauma. Playwright Jami Brandli passionately digs into the inner workings of these average human beings – simple on the surface but complex underneath. Director Ann Hearn helms the production with sensitivity and insight. And let's not forget this very talented cast who breathe life into these personalities and cause them to leap into everyone's heart.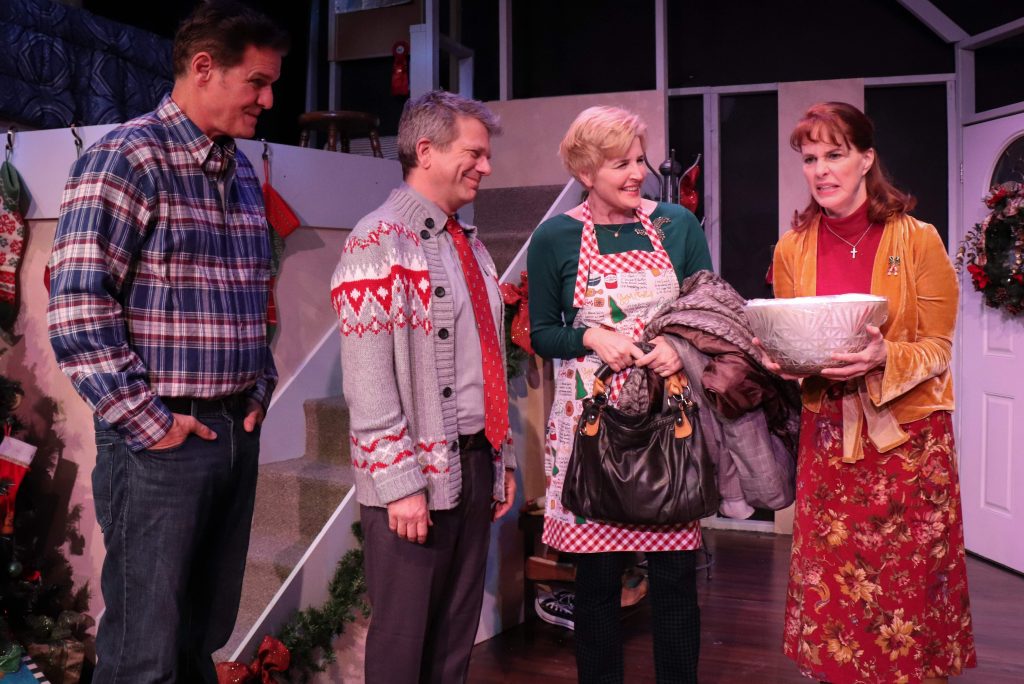 Pete Hickok's interesting set strikes just the right note of middle class comfort. Mary Jane Miller's costumes, Derek McDaniel's lighting, and David B. Marling's sound create an ambience which confirms the very ordinariness of this family. THROUGH THE EYE OF A NEEDLE has all three W's: it's well-written, well-directed, and well-acted. If you're a fan of family drama, this is a not-to-miss production.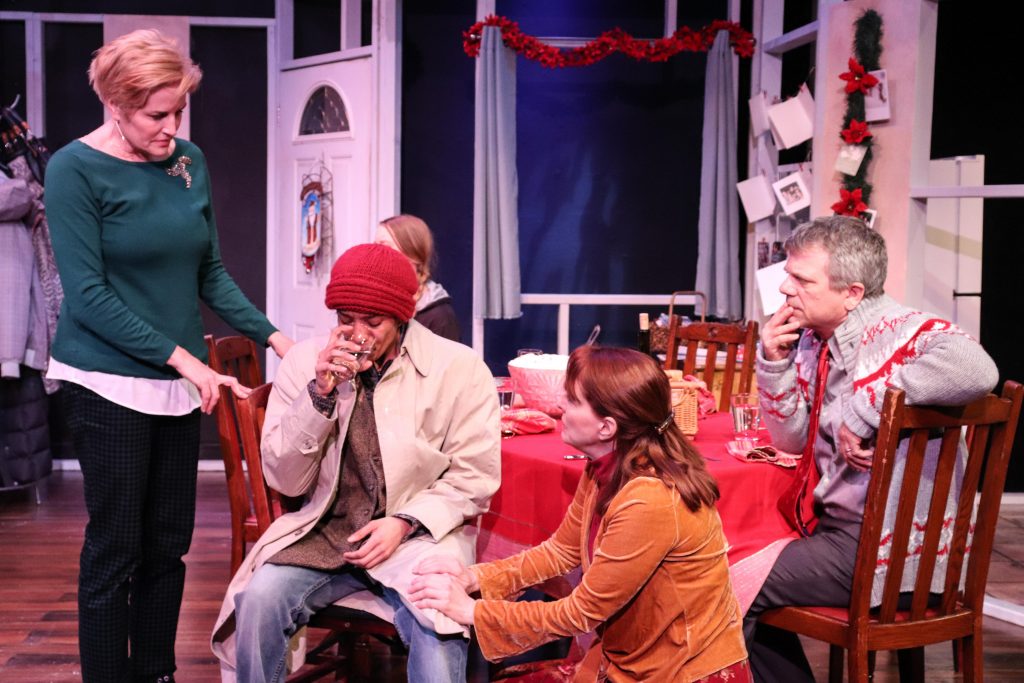 THROUGH THE EYE OF A NEEDLE runs through May 13, 2018, with performances at 8 p.m. on Fridays and Saturdays and at 2 p.m. on Sundays. The Road Theatre on Lankershim is located at 5108 Lankershim Blvd., North Hollywood, CA. Tickets are $34 (students and seniors $15 and special group rates). For information and reservations, call 818-761-8838 or go online.