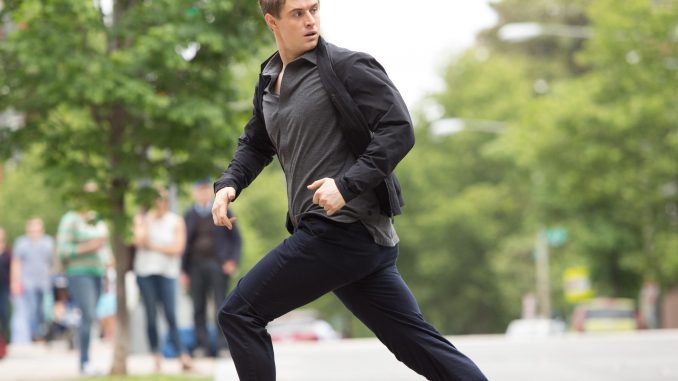 "Condor" (2018) TV Series is an AT&T original series that had its World Premiere at the 2018 SXSW Film Festival on Saturday, March 10 at 6:45 p.m. at the Vimeo Theater. The premiere and Q&A afterward counted with the presence of the actors Max Irons and Leem Lubany and producers Jason Smilovic and Todd Katzberg.
"Condor" is set to premiere on AT&T Audience Network on June 6, 2018, Wednesday at 10 PM ET/PT and the first season will consist of ten episodes.
"Condor"  is based on the novel "Six Days of the Condor" by James Grady and directed by Sydney Pollack  "Three Days of the Condor" is written by Lorenzo Semple Jr. and David Rayfiel. The spy thriller series will follow a young CIA analyst named Joe Turner (Max Irons) who stumbles onto a terrible but brilliant plan that threatens the lives of millions. Teleplay is by Jason Smilovic and Todd Katzberg, "Condor" stars Max Irons, William Hurt, Leem Lubany, Angel Bonanni, Kristen Hager, with Mira Sorvino, and Bob Balaban with special guest star Brendan Fraser. Smilovic serves as showrunner and executive producer for the series.
The series is produced by MGM Television and Skydance Television is set to premiere on AT&T Audience Network.
Splash Magazines had an exclusive interview with "Condor" EP, writer and showrunner Jason Smilovic and writer/ producer Todd Katzberg.
Yenis Monterrey.- We have a lot of viewers who are inclined to watch puzzling and intricate plots on TV series or movies. I would love to find out what the TV Series "Condor" will bring to the audience and what to expect from the twists of the show?
Jason Smilovic: "Condor" TV series is definitely a puzzle. The first season is made of 10 episodes. We have different characters who have different sets of motivations and each of them are configured just like a puzzle themselves. The story of the TV series has some elements where we play with sort of myths; for example, we really wanted to have someone who seems like a Muslim fanatic who turned out to be a good guy while the Christians here who are defending their homeland have a few that turn out to be the bad guys. We are living in a time where people think they know who they are, morally speaking, but that is an illusion and the reason is that they live in a society that gives them protection, security, and stability and they take it for granted.  Society gives them advantages that allow free thinking, like someone who lives in Los Angeles and has liberal beliefs and disdain Americas' empire building, but at the same time, they benefit from it.
Todd Katzberg.– Jason and I became very excited about this project when it was first brought to us at the beginning.  We were kind of terrified of taking the idea of a movie that we both loved so much and had so much respect for, but the more we started re-watch more the movie and think about it as a television show the more we started thinking about all the opportunities that television will provide us to tell the story.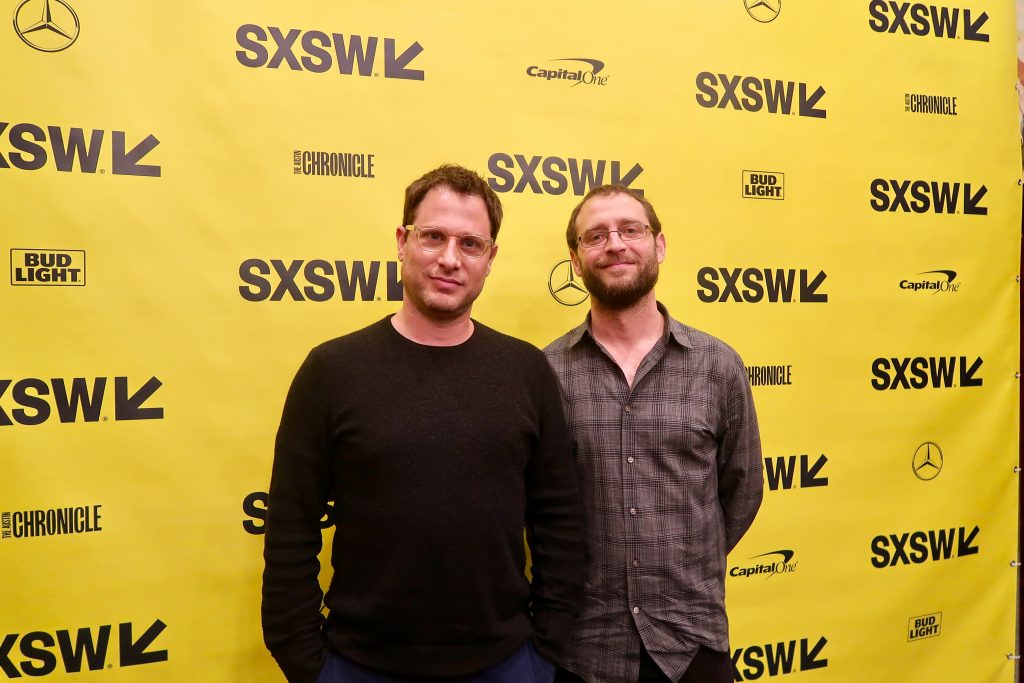 Yenis Monterrey.– I particularly feel great respect for the people who are a fan of  Television shows who are very knowledgeable of all the characters, I think television right now is getting stronger for the quality of content we have nowadays overshadowing some films. I have people who tell me they don't go to movie theaters anymore, I have a lot of great shows to watch on TV. What's your point of view?
Jason Smilovic.- When you have a film you don't have to have a good design character, but when you have a television show you are in your own home and you are surrounded by your family and your friends. Sometimes, you don't even know the name of the actors but you know the name of the characters and you are invested in them with their relationships and they become somehow your relationships.
Yenis Monterrey.- I'm wondering since the film "Three Days of the Condor" is dated from 1975. What challenges do you have in making the transition to TV and what major changes you had to make to update the story to our times?
Jason Smilovic.-  One of our biggest things was to update the TV show to the modern era, but however, 1975 to 2018 have a lot of common in a lot of ways. It was interesting to make the TV show with all the spy technology we had available nowadays, but our biggest challenge was to change the center of the story because the thing that Joe Turner (Max Irons) is running from in the 1975 movie was a conspiracy to invade the Middle East. As amazing as it was in 1975 the movie accurately predicted the future as it turned out. The biggest challenge for us is an update as the story is taking place today in 2018 in America. It seems too far to believe that we may think too hard and believe that we as Americans can do such a crazy thing in defense of our interest, but who knows maybe tomorrow, next week, or next month it may not be so crazy. It could be something frightening and possible and that was our biggest barrier to break in the story.
Yenis Monterrey also had an exclusive interview with the super talented actress Leem Lubany (Gabrielle Joubert)
Yenis Monterrey.– Your character as Gabrielle Joubert is very complex and hard to understand, I would love to explain the reader of Splash Magazines who is the strong character you are playing?
Leem Lubany.- My character is so good at her job and everyone comes to her to do something they want. You don't really know about her in the first episodes or who she really is since her background is never revealed, her emotions are never shown and you don't know anything about her mindset.
When I got this role I thought oh man! She is such a badass!  I had to read a few books and do my research to learn how to be that calm and focused without showing any emotions and doing some awful things to a lot of people so I had to get into character. She is indeed a badass female role!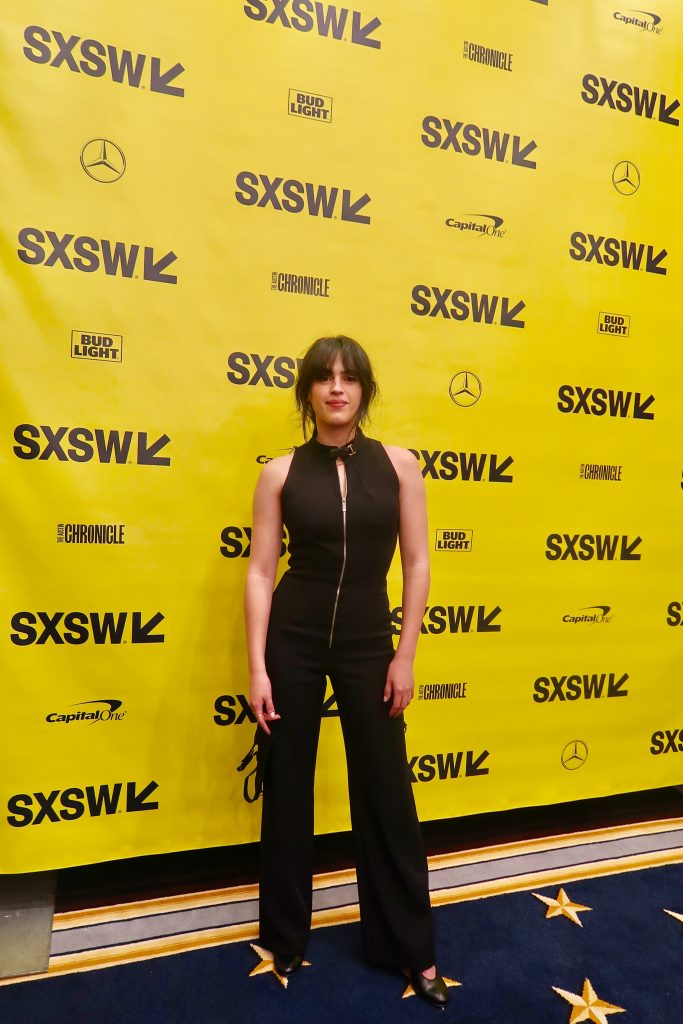 Yenis Monterrey.- How was the process of casting for your role?
Leem Lubany.-First I did a tape audition because I was in NYC at that time and then a few days later they asked me if I wanted to do a screen test, and I got the part. It took six months to shoot everything, we had an amazing cast, crew, cinematographer, and producers. I can wait to see it on screen and how people would react to it.
Yenis Monterrey.- What's your background? I want to get to know you as a person, you are so young and fresh in the American television.
Leem Lubany.- I'm Palestinian and I grew up in Nazareth, I was brought into the industry when I was 16th. I was very lucky my first film "Omar" which got into Cannes and was nominated to the Oscars for best foreign language film. I'm only 21 years old and I can't wait to work on other projects and explore myself as an actor and do different stories, genres, and messages.
Exclusive interview with Max Irons ( Joe Turner)
Yenis Monterrey.- Joe Turner, your character is the brain of the twisted story of "Condor" who would you describe your character?
Max Irons.-I play Joe Turner. He is an analyst for the CIA and his job is analyzing a lot of information in order to find the terrorist and predicting what is going to happen next. However, in doing so he discovers a problem inside the CIA, he finds an anti-Islamic Christian extreme group inside the CIA and consequently, he becomes targeted himself and he is persecuted by really bad guys.
Yenis Monterrey.-How did you prepare yourself to make your character believable?
Max Irons.- I read a variety of books. My character is a pacifist and he believes that education is needed to break the cultural gaps between Christians and Muslim and that kind of things. It's what we explore in the TV series to test the alternatives.
Follow Splash Magazines on Twitter @SplashMagWW  Instagram @Splashmags       Facebook
Follow Yenis Monterrey (Writer) Twitter @Foxactress Instagram @YenisMonterrey
Follow "Condor" on Twitter  @CondorATT  Follow Direct TV @DirecTVNOW  #CondorTV  Follow "Condor" on Facebook HERE on Follow "Condor" on Instagram @condoraATT