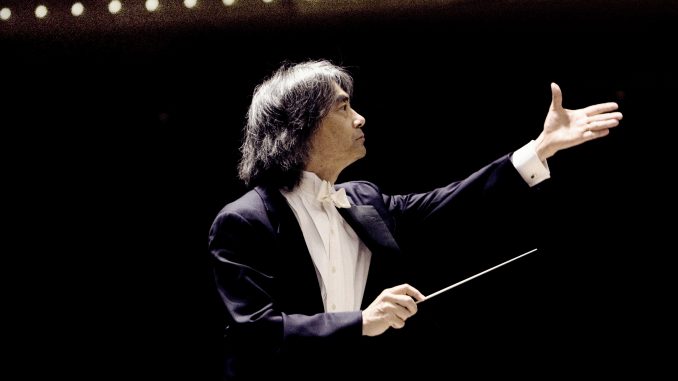 On Thursday, March 29, 2018 Guest Conductor Kent Nagano led The Chicago Symphony Orchestra and Guest Pianist Gilles Vonsattel in a program continuing the centennial celebration of musical icon Leonard Bernstein.
Throughout the evening, Nagano lived up to his reputation for interpretations of clarity and intelligence. He is an especially interesting conductor to observe, his movements filled with grace and an elegance of command. Swiss-born Vonsattel, who has recently collaborated with Nagano with both L'Orchestre Symphonique de Montréal as well as the Munich Philharmonic on Bernstein's The Age of Anxiety, imparted a sense of passion and adventure to this beloved work.
Additional dates for this program include March 30 and 31; all performances held at Symphony Center, 220 S. Michigan, Chicago.
 – Richard Wagner Siegfried Idyll, WWV 103, 1870
During this 20-minute piece, the Chicago Symphony Orchestra, performing in a moderately large ensemble, skillfully expressed beautiful shades of tone, with single instruments capturing the mood in deceptively simple-seeming bold colorings. The piece is soft and delicate; Nagano gave it an unrushed and careful direction that captured the poignant and tender charm of this tribute to the composer's wife and baby son. The conductor drew an airy dancing sound from the strings along with a passionate solo clarinet enhancement.
– Leonard Bernstein Symphony No. 2 (The Age of Anxiety) 1949
Bernstein himself wrote an essay about this large and profound piece of music, inspired by the poem of the same title, providing a guide for it's understanding; he began, "I have divided (W.H.) Auden's six sections into two large parts, each containing three sections played without pause." The symphony, composed in two halves containing three sections each, follows the structure of the source text. However, the music is more evocative than precisely programmed.
After opening with "The Prologue", and a clear-cut clarinet duet, Vonsattel came in with a beautifully executed solo in "The Seven Ages". This is a set of seven variations each of which builds off the former. It also includes an additional set of seven variations heralded by a broad theme in the strings, ultimately devolving into an unusual waltz and culminating in a "cataclysmic" climax.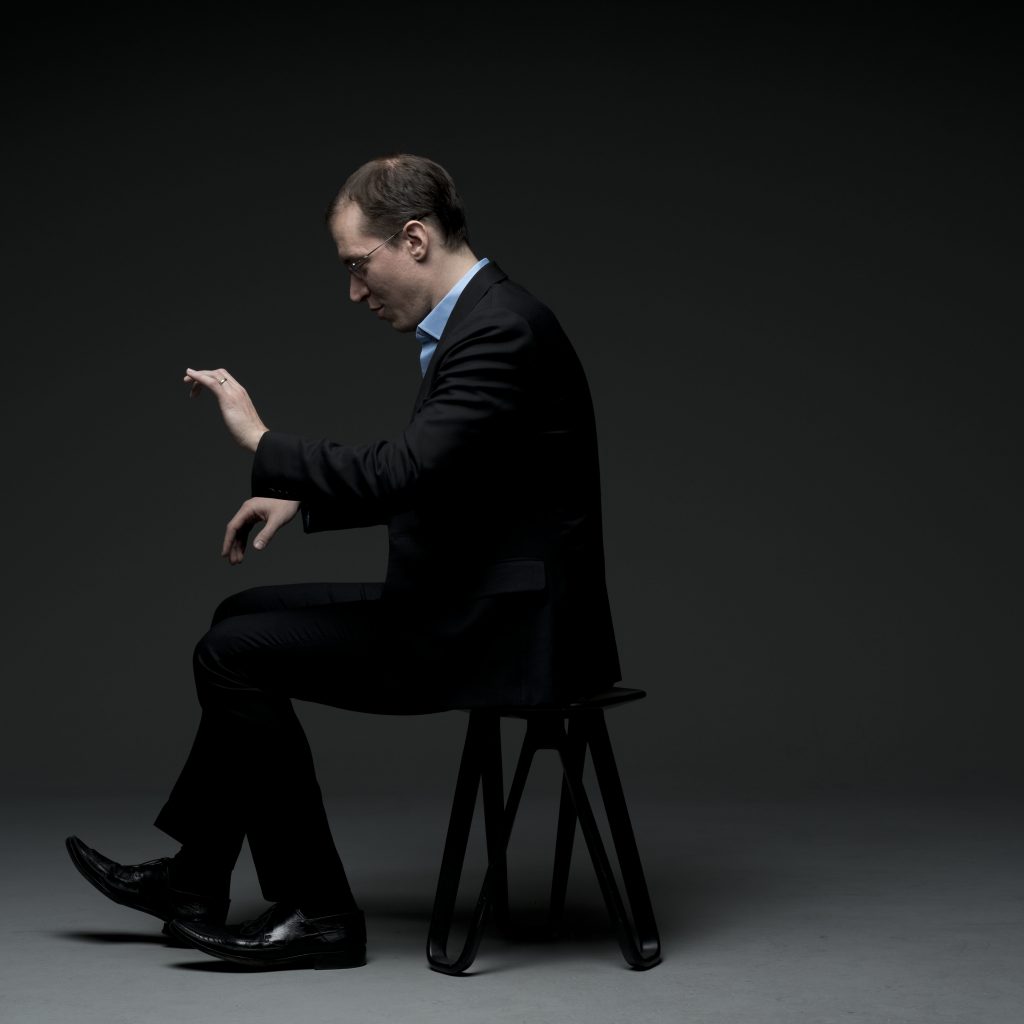 "The Dirge" began Part II, with the piano producing what Bernstein called "a Brahmsian romanticism" in music of strongly developed contrasts. "The Masque" contains jazz rhythms and is very upbeat, Vonsattel sailing through this portion with a flying-fingered pace, supported by a colorful percussion accompaniment which included a cheerful touch of the xylophone. In one moment of endearing collegiality, Associate Concertmaster Stephanie Jeong spontaneously arose and turned over the score for the Guest Pianist.
Finally, "The Epilogue" concludes with a much darker atmosphere, Vonsattel sounding almost ghostly, detached, distracted. A lone trumpet and strings in melancholy voice added to this tone. Ultimately, however, before the conclusion, the pianist impressively gained ground and ended on a burst of beauty.
– Robert Schumann Symphony No. 1 in B flat major, Op. 38 (Spring), 1841
The first movement here represents "Spring's Awakening," and opens with a strong trumpet call. The second movement, originally titled "Evening" by the composer, is a calm, thoughtful and spiritual passage that heads directly into the energetic scherzo, once called "Merry Playfellows." Comprised of contrasting trio sections, one lyrical, the other folk tune based, it passes by way of a strings fanfare into the finale, once named "Spring's Farewell." This happy ending provides a form of dance-like joy carried through to an exuberant end.
Nagano's fine and decided control meant that the opening movement leapt forth heralding the coming of an unhurried spring, a fine contrast to the peaceful second movement. The scherzo reverted to that original energetic sense, and the finale was a culmination of all the moods of spring containing wonderful "bursts of sound", playful rhythms and a definite tonal description of nature flowering into life.
The Chicago Symphony Orchestra produced an abundance of rich tones with the Brass section- horns, trumpets and trombones- contributing a special sonority. Throughout the piece, Nagano and the Orchestra seemed utterly in sync with the composer's intent as demonstrated by the original titles, and these evocations were sent out to the audience- itself longing for spring- in this fresh and beautiful symphony.  
For information and tickets to all the fine programs of The Chicago Symphony Orchestra, go to cso website