All items listed from most to least expensive.
Epson Home CInema LS100
The Epson Home Cinema LS100 brings Full HD pictures mom will love, all while sitting just inches from the wall. With the LS100 mom can enjoy her favorite movie without any long cables, shadows or glare to disrupt her viewing experience. The projector's ultra short-throw design breaks free from the limitations of traditional entertainment systems and blends seamlessly with home décor. To top it off, the LS100 comes equipped with 4,000 lumens of equal color/white brightness delivering bright, vivid images up to 10 feet diagonal – with or without a screen. Connect the LS100 to a streaming device, cable/satellite box or gaming console and enjoy favorite HD channels, sports, concerts, movies and more.
$2,999.99  Buy now!
Epson Home Cinema 4000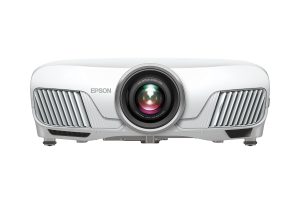 The Epson Home Cinema 4000 brings the smallest details to life with its 4K enhancement technology. Not only does it accept 4K UHD content, but the projector's state-of-the-art engineering can upscale non-4K content to provide users with a resolution that exceeds Full HD. The HC 4000's extremely competitive price point and amazing resolution will have users swapping out the flat panel TV in their homes. To top it all off, the projector has an incredible contrast ratio of up to 140,000:1 and boasts 2,200 lumens equal color and white brightness bringing users vibrant, color-rich images. Connect the HC 4000 to gaming consoles, streaming devices or a cable box so mom can enjoy her favorite content with stunning sharpness and detail in every scene.
$1,999.99  Buy now!
SunBriteTV Veranda Series 75″
All-season and weatherproof like all of SunBriteTV's offerings, the Veranda Series comes standard with a premium direct-lit 4K UHD screen, and is up to 30 percent brighter than typical indoor televisions to deliver a breathtaking, vivid picture in outdoor spaces. The televisions are designed for permanent outdoor installation in full-shade environments such as a covered patio or screened gazebo. Internal temperature regulation systems keep a SunBriteTV operating from -24° to 104° (-24° to 122° on Signature Series models which are designed for partial sun exposure and -40° to 122° on the full sun Pro Series). SunBriteTV's all-weather sets can handle the mildest to harshest conditions — rain, snow, freezing cold, extreme heat, insects, dust, salt corrosion and even BBQ grease.
Veranda Series TVs include a generous media bay to house popular streaming devices (e.g. RoKu, Apple TV, etc.), support HDMI 2.0 and HDCP 2.2 to ensure compatibility with 4K sources and streaming services, and are equipped with four HDMI inputs and one USB input for a variety of connectivity options.  The Veranda Series is available in black. Available sizes are 43″, 55″, 65″, 75″ and range from (43") $1,499 to (75") $4,999
$1,499-$4,999  Buy now!
Primo Ceramic Grills – Primo Oval JR 200 All-In-One
The Primo Oval JR 200 is perfect for the 'Chef Mama' who loves to throw food on the grill! The Primo Oval JR 200 grills 10-20 Steaks — this can be used as a primary grill or to complement an existing gas grill.
$1227.00  Buy now!
DreamCloud
DreamCloud, a luxury hybrid mattress brand reinventing the way we think of attainable indulgence, is the only 15" direct-to-consumer mattress on the market, with a price tag $2,000 cheaper than its competitors. Combining patent-pending coil technology with hand-tufting across 8 handcrafted layers of latex, memory foam and cooling gel, the bed also features a cashmere blend-top and everything you'd want in a good night's sleep minus a nightly tuck-in service. The brand also provides a 365-night trial, an "Everlong" warranty, and free door-to-door shipping/returns.
$1,199-$1,499  Buy now!!
Brooklyn Aurora
The Brooklyn Aurora is the coolest take yet on affordable luxury. A surface infusion, called TitanCool™, moderates temperature throughout the sleep experience. As a hybrid mattress the Brooklyn Aurora is expertly crafted with breathable materials, immediate response technology and individually pocketed spring support. It also offers a patented smooth top weave, reserved for premium bedding, that enhances breathability and cooling on contact.
$999-$1999  Buy now!
iRobot Roomba 980 Robot Vacuum Cleaner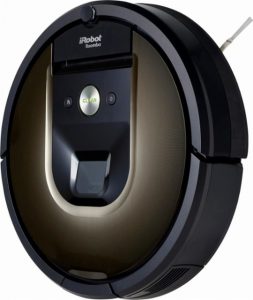 Everyday clean without the effort!  Pet hair, crumbs, dirt, and daily dust are always building up, so keeping your home clean can feel like a never-ending task.
$799  Buy now!!
Neato Botvac D7 Robot Vacuum Cleaner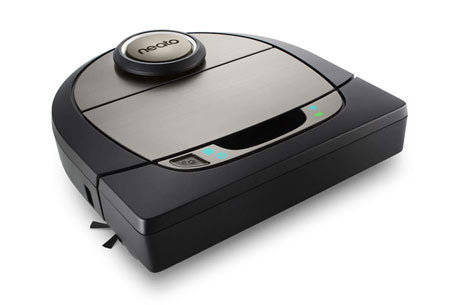 Enjoy $100 OFF with code VACUUMS100 at checkout!  The Neato Botvac D7 cleans large spaces powerfully, efficiently, and dependably. It tracks down dirt, hair, and allergens for the deepest clean you can get. The Botvac D7 captures twice as many small particles and picks up more pet hair using an Ultra Performance Filter and advanced spiral combo brush.
$699  Buy now!!
Brooklyn Signature Hybrid
The Brooklyn Signature (also know as the #BestMattressEver) has been our number one selling mattress online and in-store since its inception. Its evolution, the new hybrid Brooklyn Signature, features individually pocketed spring support combined with the premium TitanFlex™ foam that made the Brooklyn Signature renowned for comfort and cooling.
$599-$1149  Buy now!!
iRobot Roomba 960 Robot Vacuum Cleaner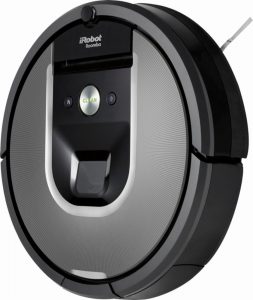 Everyday clean without the effort! Pet hair, crumbs, dirt, and daily dust are always building up, so keeping your home clean can feel like a never-ending task.
$599  Buy now!!
Brooklyn Bowery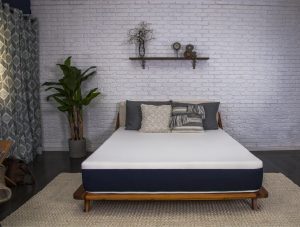 The best value bed-in-a-box on the market, the Brooklyn Bowery features trademark master craftsmanship at a modest price. Combining the highest quality foam with a premium smooth top weave, the Brooklyn Bowery elevates sleep essentials to a whole new level.
$449-$849  Buy now!
BEOPLAY P6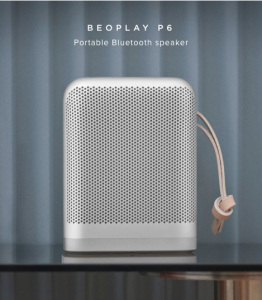 Portable Bluetooth speaker – Crafted for power.  Designed for portability. Indoors or out. Sound for one. Sound for everyone.
$399  Buy now!
NECTAR Sleep Mattress
Nectar Sleep includes a 365 night home trial and a forever warranty. The mattresses range from $500 (twin) to $900 (California King) and arrive conveniently in the mail, via an easy to open bag.  The quilted gel memory foam layer contours perfectly to one's body while providing loft and increased air circulation.  The third layer of gel memory foam distributes weight evenly, relieving pressure and pain.  The fourth adaptive hi-core memory foam layer supports the body with rebound and bounce.  The final breathing base layer reinforces the contouring and support layers, giving a stable and breathable foundation.
$375.00-$775.00  Buy now!
Omega CUBE300S Juice Cube
The Omega Juice Cube chews through plant fibers and penetrates membranes to extract the fullest taste and highest values of vitamins and minerals from foods such as wheatgrass, carrots, and more. Not only can it create delicious nut butters and nut milks but it can also make baby food, extrude pastas, make fruit sorbets and even be used as a grinder for coffee beans and herbs.
$349.95  Buy now!
Electric Adjustable Base
A simple and intuitive solution for superior center support and adjustable comfort, the Brooklyn Bedding Electric Adjustable Base is both powerful and affordable. Featuring two whisper quiet motors that adjust your head and foot separately, the base supports up to 1000 pounds of evenly distributed weight.
$299.99-$598  Buy now!!
Omega 8006 Nutrition System Juicer
Equipped with a powerful motor, this masticating juice extractor thoroughly chews up plant fibers to fully extract vitamins, enzymes, and minerals from fruits and vegetables. The unit's dual-stage juicing system ensures maximum efficiency, while its low rotation speed of 80 RPMs means no foaming, no clogging, and no heat build-up.
$299.99  Buy now!
Raven
Raven is a 2018 CES Innovation Award honoree and the only comprehensive automotive solution that transforms any car into a connected car. The first of its kind, Raven is designed to be an intelligent driving companion with an always-on and always-connected system that gives users unprecedented peace of mind through 24/7 monitoring, turn-by-turn navigation, vehicle diagnostics and more.
Raven Features: 24/7 remote livestreaming and security monitoring.  Video inside and outside of vehicle.  Next-turn navigation.  Hand gesture controls.  Social-sharing capabilities.  Speeding alerts & real-time road advice.  Road & weather condition updates.  Vehicle diagnostics.  Fuel efficiency & driver safety reports and more.
$299  Buy now!
Honeywell Large Room HEPA Air Purifier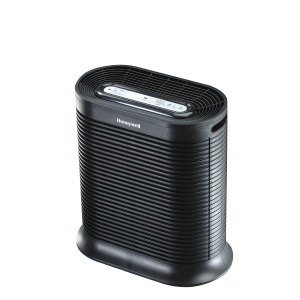 With allergy season in full swing this Mother's Day, Honeywell Air Purifier has the perfect offerings to help keep mom happy and healthy. Honeywell Air Purifiers, the 9 out of 10 allergist recommended brand of portable air purifiers, helps capture up to 99.97% of microscopic airborne particles from the air that passes through the filters, including pollen, dust, smoke, pet dander, mold spores and bacteria.
$209.99  Buy now!!
Atlantic Ultra Lite 25" Hardside Spinner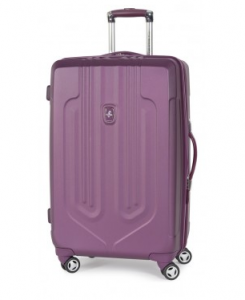 While giving mom the gift of a relaxing beach vacation or European getaway is certainly well-deserved, it might come in a bit over budget. For the travel-loving mom, Atlantic luggage is the perfect gift to get mom ready for her next adventure. Atlantic, the leader in lightweight and affordable luggage, is perfect for families on-the-go.
$200.00  Buy now!!
IfOnly Create a Vertical Garden Experience
Create a Vertical Garden- Spend an afternoon or evening with a botanical artist creating your own slice of paradise, a vertical garden. Taste plant powered foods, sip a glass of wine, and craft a living work of art.  The Experience – Throw a private vertical garden party. Dine on local plant powered foods and then create a living work of art for your home or office. In this living craft experience, you and your guests will start with lunch or dinner at a Chicago restaurant based on your tastes. Plant powered vegan? Think Native Foods. Or Mana Food Bar for the veggie clients. If you want something more hearty, they'll bring in tasty dishes from their favorite gastropub.
Once you dine on local flavors, the plant education will begin. You'll learn about the popular Tillandsia, or air plants, and how to care for these houseplant wonders that don't need soil. Then you'll have step-by-step guidance from a botanical artist to create your own vertical garden masterpiece to take home. This is not your typical arts and crafts project. You'll get to choose your own cork bark for just the right project base. Pick out your favorite plants from a huge selection of over 20 species they'll have on hand along with moss accents. Then get one-on-one design help to make a slice of paradise you're excited to hang in your home or office, and admire long after the party. Benefiting Tipping Point.
$175/person  Buy now!!
Dry Sleeping
Finally gift Mom the gift of a good night sleep! You don't need expensive sheets, cooling pads or fans that blow air under your covers all night. DrySleeping is the only product to remove excess humidity from your sleeping environment so you don't sweat… AND… unlike those bulky sheets, pads and blowers, DrySleeping fits into any suitcase or duffle bag so you can take it with you to sleep dry everywhere you go! Getting a good night's rest has never been so simple.
$150.00  Buy now!!
Maxlite 5 21″ Expandable Carry-On Spinner in Dusty Rose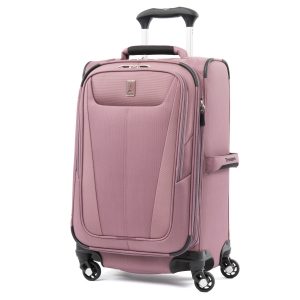 Travelpro, the brand of choice for frequent flyers, has recently released its newest, most lightweight collection yet – the Maxlite 5. This carry on is designed for ultimate comfort and mobility with packing convenience and flexibility. Best of all – it comes in dusty rose!
$139.99  Buy now!!
WellnessMats Linen Collection Mat
Ergonomic design takes yet another giant 'step' forward with anti-fatigue technology to foster comfortable and stylish standing anywhere (and everywhere) in the home. WellnessMats luxuriously designed the Linen Collection providing a subtle, textured pattern with the appearance of a naturally woven fabric. Linen is sure to become an immediate classic with its delicate, interwoven impression and 12 rich, bold tones and elegant finishes. These mats are available in two popular sizes, 3'x2'x3/4" and 6'x2'x3/4".
$129.00-$259.95  Buy now!
DreamPad
Mom is exhausted! Help her get a better nights sleep with Dreampad. The Dreampad is the tech-based solution to getting quality snooze time and drifting off to sleep quickly! Each Dreampad pillow comes with a free Dreampad music app that features eight different soundscape options as well as the ability to program one's own music. It also includes a timer, alarm, and listening settings. Available in Memory, Medium, Firm, and Slim (Travel).
$129-$179  Buy now!!
Ecuadane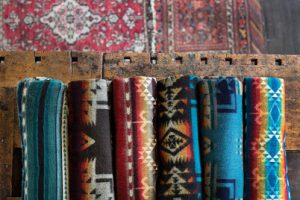 Gift mom a unique handcrafted blanket from Ecuador. Each Ecuadane blanket is made with love in the heart of Ecuador by native Otavaleños living amidst the Andes Mountains and volcanoes. The blanket combines a blend of rich earth tones creating an exquisite pattern that will travel and carry the history of your many adventures.
$129.99  Buy now!!
KRUPS Air Fryer
The KRUPS Air Fryer features a 3D Air Pulse Technology that operates using an upper heating element and an optimized airflow, ensuring healthy, rapid, and easy cooking. In addition to frying, the KRUPS Air Fryer allows to grill, roast and bake all your favorite meals with perfect results. Other features include 2.5L capacity, 30 minute timer, and dishwasher safe parts.
$129.99  Buy now!!
XD NONSTICK FRY PAN WITH LID 9.5″ (24CM)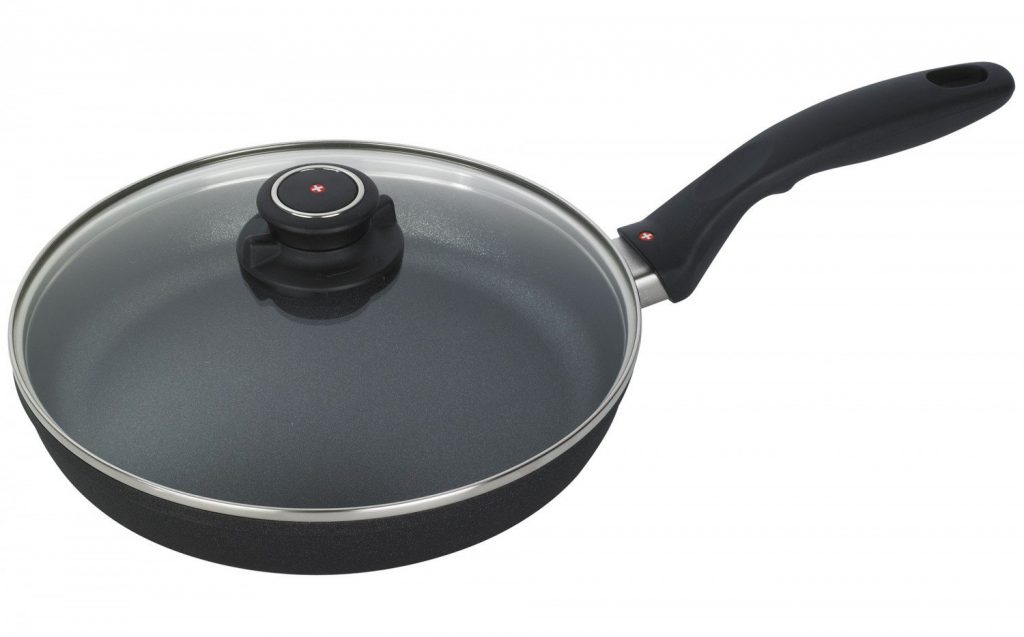 Ideal for frying, sautéing, browning and searing, this Swiss Diamond 9.5" Fry Pan with Lid combines a rivet-free cooking surface as well as the new, revolutionary XD coating featuring 20 percent more diamonds. Oven safe up to 500°F, this versatile pan provides uniform heat distribution due to its extra thick, cast aluminum body. The advanced new formula results in a significantly tougher cooking surface with even better food release properties. Swiss Diamond's revolutionary XD coating is completely safe, PFOA-free and promotes healthier cooking.
$129.95  Buy now!
Percale Sheet Set by Trident
Our crisp, even-textured percale sheets coax a good night's sleep. Made of the softest cotton yarn, the bedding is both soft and durable. A simple geometric stitch adds interest.
$109.95-$159.95  Buy now!!
Fatto a Mano Pink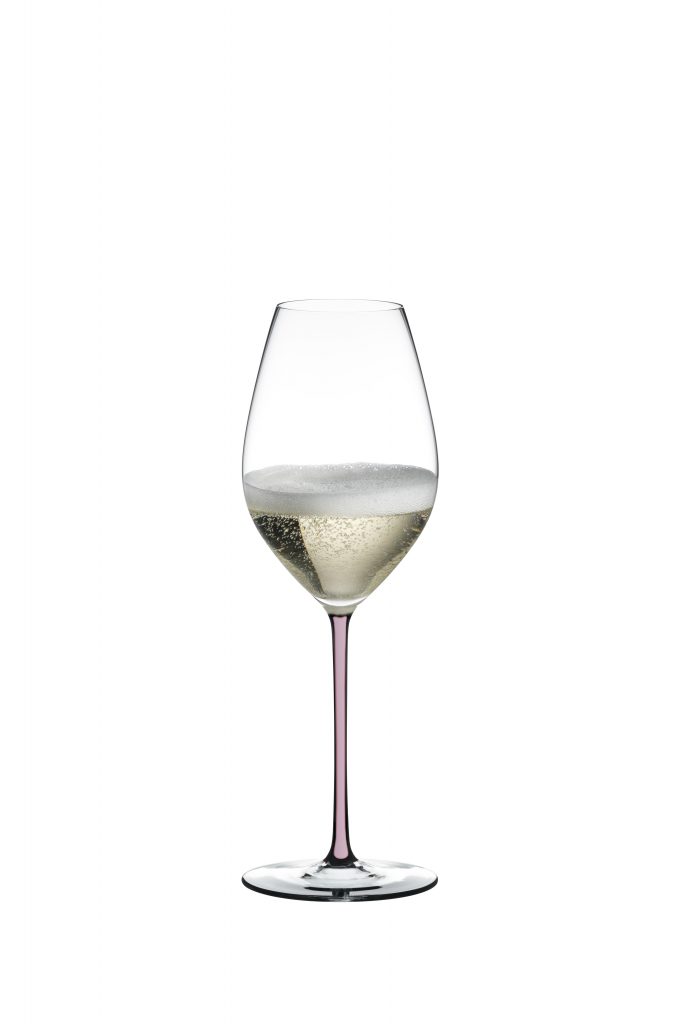 Maintaining the series' tell-tale slim profile and color-pop stem, the hue of the new Fatto a Mano Pink glasses is a soft rose, perfect for springtime, when it will be released, in comparison to the more primary colors of the original series launch. Playful and demure, it's as versatile as your readers' tastes, perfect for Mother's Day or for bachelorette party gifts! As with the other glasses in this series, it's available in six bowl shapes— Cabernet, Old World Pinot Noir, Old World Syrah, Chardonnay, Riesling, and Champagne. (SRP $100/glass, $540/set of six; available RiedelUSA.net)
$100 for a single glass/$540 for a set of 6  Buy now!!
Mini HD Wi-Fi Camera (DCS-8000LH)
Instead of giving mom the typical card and flowers this Mother's Day, surprise her with the D-Link Mini HD Wi-Fi Camera 2-Pack (DCS-8000LH/2PK). Perfect for moms who travel frequently, these cameras allow for widespread home surveillance coverage, giving mom extra peace of mind whether she's enjoying a night out, off on a weekend getaway or just checking to make sure the kids got home safely from school. At just $89.99 MSRP, the Mini HD Wi-Fi Camera 2-Pack is an affordable and practical gift to show mom how much you care and appreciate her.
$89.99  Buy now!!
Febreze Tower Air Purifier
Febreze Air Purifiers powerfully help clean the air, eliminate odors while adding a freshening scent to the room. Febreze Air Purifiers capture up to 99% of airborne pollutants from the air that pass through the filter before they have a chance to settle on surfaces – helping you keep your dust bunnies in check!
$89.99  Buy now!!
Cander Paris ROSE
Fragrance notes of rose, incense, and musk. Mysterious and alluring.
250g Scented Candle, Hand-blown glass, Finest paraffin-vegetable wax blend, Made in Grasse, France
$85  Buy now!
Cander Paris OUR YOUTH
Fragrance notes of amber, geranium, and vanilla. Sensual and indulgent. 250g Scented Candle, Hand-blown glass, Finest paraffin-vegetable wax blend, Made in Grasse, France
$85  Buy now!
Cander Paris SCENT 01
Fragrance notes of pine, citrus, and firewood. Fresh and attractive.
250g Scented Candle, Hand-blown glass, Finest paraffin-vegetable wax blend, Made in Grasse,
$85  Buy now!
Luxury Bamboo Sateen Sheets
Luxury Bamboo Sateen Sheets by Brooklyn Bedding owe their supreme softness and sheen to a disproportionate vertical weave of yarns, a technique complemented by the gentle hand of bamboo. Natural rayon, derived from bamboo, is inherently cooler and gentler on the skin.
$79-$129  Buy now!
Riches and Honor Peony Handpainted Blue and White Floral Ceramic Vase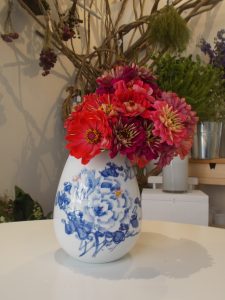 Designed to look like a blooming tulip, the front of this handpainted vase is covered in peonies, with specks of yellow and red, while the Mandarin saying on the back wishes its new owner "riches and honor." We wish you the same. Made in Jingdezhen. Ceramic. Tulip-shaped 7″ height.
$75  Buy now!
Autumn Lake Blue and White Ceramic Vase
A modern take on the classic Chinese vase, this lightweight ceramic piece depicts a beautiful mountain range on a lake. Beautiful on both light and dark woods.  Made in Jingdezhen. Ceramic. (Back reads: "Autumn Lake.") Tianqiuping globular shape. 9 1/2″ height.
$75  Buy now!
Multi-Color Peony Ceramic Vase
Theoretically, so many colors–red, yellow, pink, gold, blue, white, green–just shouldn't work together in one vase. But they do. This bold statement piece brings an instant va va va voom factor to any room.  Mandarin poem on back is an ode to the peony. (Loosely translated: "The beauty of our nation and the fragrance of the heavens.)  Made in Jingdezhen. Ceramic. 9" height.
$75  Buy now!
The X-CEL Steam+
The X-CEL Steam Hand Steamer now features a new cast aluminum heating soleplate, eliminating those annoying condensation marks every steamer fan has come to accept. You can also use vertically or horizontally on the bed (no board needed). The Steamer also features: 2 Steam Levels: Delicates and Super Turbo delivers high steam flow of 26g/minute.  Cast aluminum (with ceramic coating) heating soleplate for no resulting condensation.  Quick heat-up and ready to use in 40 seconds.
For added convenience, use vertically or horizontally on the bed (no board needed). Self-standing base for easy and safe use. Accessories: crease attachment, fabric brush, steam bonnet, door hook.
$69.99  Buy now!!
Talalay Latex Pillow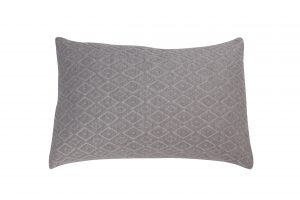 Catering to all types of sleepers the Talalay Latex Pillow is remarkable for its inherent design and open cell structure, making it seven times more breathable than other latex foam pillows. Latex is also naturally healthy and antimicrobial – the Talalay Latex Pillow an ideal choice for people with allergies or asthma.
$59.99-$79.99  Buy now!
Riedel Performance Series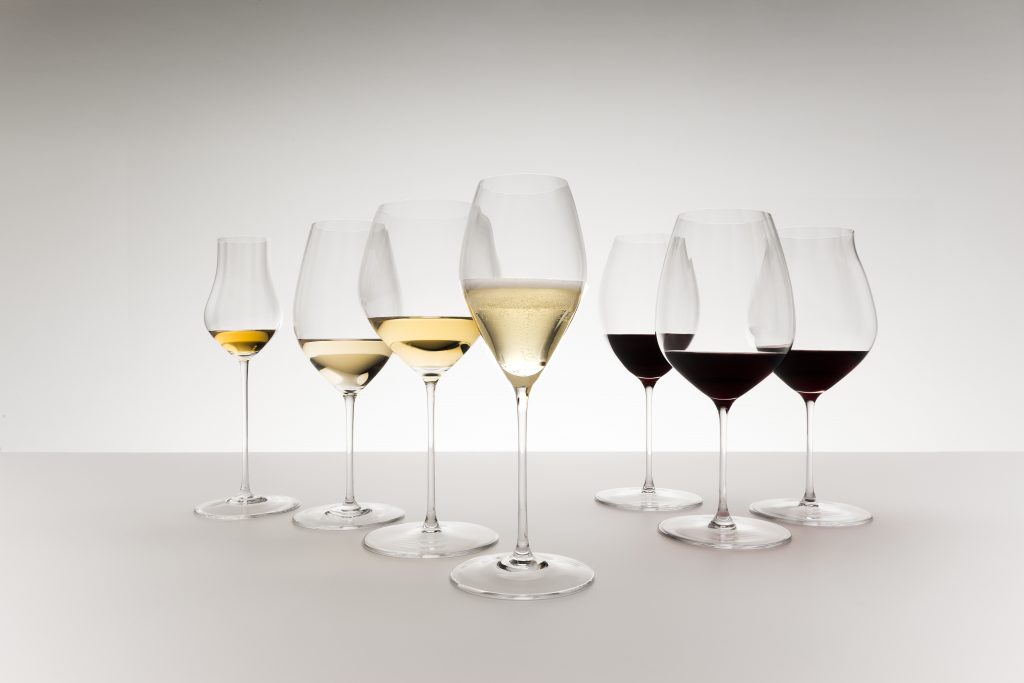 Gift mom an entirely new set of wine glasses this year, to up the ante for at-home wine tastings. The newest varietal specific wine glass line launched by Riedel in 2018, Performance has streamlined the creation and design of the wine glass and are optically blown, meaning the crystal has nearly imperceptible ridges, increasing wine's agitation and movement, thereby aerating faster within the glass. This new line brings Riedel's precision to Riesling, Chardonnay, Champagne, Syrah, Cabernet, Pinot Noir and the classic Spirits glass.
$59 for a set of 2  Buy now!
SockSync
Its ergonomic design makes sock matching easy. With a 360° spinning top, eight sock-pairing cups and two additional kids-size cups, SockSync helps you sort your sock pile in no time!
$59.95  Buy now!
PediPocket
And now we want to share PediPocket with you. Our patent pending plush fleece blanket with the perfect foot pocket will embrace you after a long day, keep you comfortable at your tailgate, and enhance any decor. With 10 different color choices, there's a PediPocket for every member of the family. And no matter your need, PediPocket always has you covered.
$59.99  Buy now!
ZOS Wine Saver
ZOS is the only wine saver that eliminates 100% of the oxygen that can spoil wine. Simply insert ZOS into an open bottle of wine and the cartridge immediately begins to absorb the oxygen preserving the remaining contents within minutes. ZOS fits into most 750ml bottles of wine and cartridges last for up to 10 bottles depending on oxygen exposure. The ZOS wine saver kit includes an easy to use wine stopper with a patented, non-toxic oxygen-absorbing cartridge and electronic tester cartridge tester that tells you within seconds if the cartridge is still good or needs to be replaced, as well as a storage case.
$59.95  Buy now!
Roses Only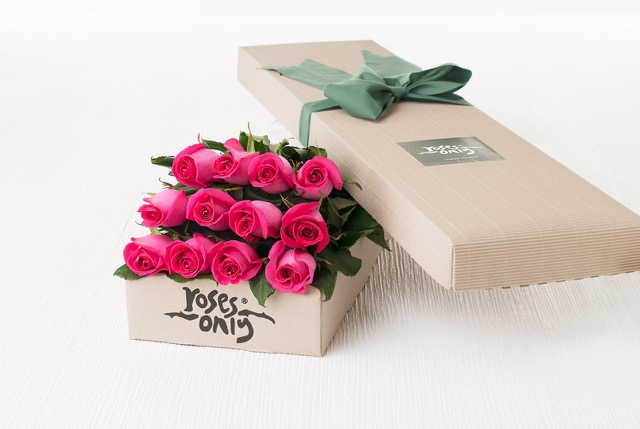 Celebrate Mom with luxury, long stemmed roses hand delivered in their elegant, signature box. Formed in 1995 in Australia, their stunning roses are now available in Los Angeles! 
Roses Only selects the world's finest, handpicked, long stemmed roses. Measuring 24 to 28 inches, their roses are genuine long stems from the finest global producers. From each crop, they select only the most beautiful blooms.  Florists finish each flower by hand, carefully removing their guard petals and arranging them in the Roses Only signature gift box.
Delivering love since 1995 – Roses Only.
$54.95-$169.95  Buy now!
*All images courtesy of respective companies. – Splash Magazines is not paid for this content though some of the items are linked to affiliate links.