All items listed from most to least expensive.
IfOnly Personalized Home Beauty Secrets Experience
Personalized Home Beauty Secrets: Receive a personalized message response from Beauty Expert and Entrepreneur, Shalini Vadhera containing home beauty secrets and do it yourself recipes tailored to your inner and outer beauty needs and goals.
The Experience: From a Dominican garlic infused nail polish for harder-than-acrylic nails to a Chilean grape mask to wake up tired skin, let Shalini know what needs improvement in your beauty regime. She will respond with careful step-by-step beauty recipes tailored to your specific beauty goals. This intimate connection with a world-renowned beauty guru will make you look and feel your best no matter what the occasion. Benefiting Girl2B.
$250  Buy now!
Flip & Bend
Caj Beauty Flip & Bend Style Iron is the newest Innovation to big, beautiful, voluminous hair! The new Flip & Bend Iron features 1″ curved and beveled gold titanium plates with Thermatru ® Technology. Thermatru ® Technology is the secret behind the iron's even heat distribution which helps to seal the hair cuticle and add shine while eliminating frizz. Designed with custom curved floating plates that flips and shapes your hair. As well as, gold titanium bevels that create an ultra-smooth glide and pressure to lock-in lifted roots and guide the hair while styling.
$175.00  Buy now!
Saranghae Complete 5 Step Routine Bundle
Our Complete 5 Step Anti-Aging routine completely overhauls your skin in 3 crucial steps: Heal, Regenerate and Protect. It has taken us 20 years, 400 ingredients, 200 formulations with 1 passionate team and the end result is dare we say, spectacular!  Infused with our organic Sang Hwang mushroom, Ginseng, Black Truffle and 20 other powerful botanicals, Saranghae's Complete 5 Step Anti-Aging routine is the very best in Korean beauty.
The Complete 5 Step Anti-Aging Bundle Includes:
1 – Saranghae nourishing + moisturizing oil + foam cleanser
2 – Saranghae deep radiance essence + serum
3 – Saranghae firm & lift regeneration cream
4 – Saranghae focus renewal eye cream
5 – Saranghae elemental essence mask (6 masks)
$159.00  Buy now!
Livia
If you're searching for something to send the menstrual pain packing, ditch over-the-counter and prescription drugs and try Livia! "The Off Switch for Menstrual Pain".
Drug-free solution to period cramps. No more pills, no more painkillers, no more side effects.
$158.00  Buy now!
Chuda™ Skincare
Chuda skincare was created by Dr. Elena Ocher after she was granted exclusive permission by the Turmanidze Company to utilize the Remedea compound, which has been used to heal cuts and soothe abrasions. Dr. Ocher teamed up with a world-renowned chemist to create CHUDA: the first-ever skincare to combine the time-honored Remedea Compound with the most scientifically advanced, medical grade actives. This Mother's Day you can treat mom to two great Chuda products; the Chuda™ Healing Hydrating Cream and the Chuda Sheer Hydrating Lotion Broad Spectrum SPF 30. The Hydrating Cream hydrates and rapidly heals dry, damaged and compromised skin. The Hydrating Lotion offers invisible, yet intense hydration allowing your skin to feel beautifully hydrated with a smooth, velvety finish—the perfect base for makeup application.
$70.00-150.00  Buy now!
HSI Professional's Groover Curler Master Kit
Your mom deserves the best this Mother's Day! Surprise her with a 10-in-1 gift that will make her feel like a beauty queen! With HSI Professional's Groover Master Kit, let mom choose between 10 different curling wands to match her look of the day! Whether she wants to keep it casual with bouncy beach waves or keep it classy with corkscrew curls, mom can easily switch the curling barrels to match her vibe.
$149.99  Buy now!
FHI Heat Nano Salon Pro 2000 & Mini Turbo Tourmaline Ceramic Hair Dryer "Mommy and Me" set
The Platform 2000 and Mini Tourmaline Ceramic Dryers both dry the hair evenly, while reducing dry time by up to 50%.  Produced in a limited edition, chic and feminine fuchsia color, it is the perfect gift for mom!!
$149.99  Buy now!
Multi-Complex Night Crème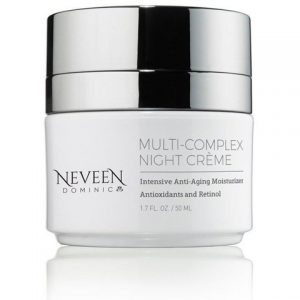 An intensive anti-aging overnight repair moisturizer that will regenerate your skin while you are sleeping. Retinol, lipoic acid, CoQ10 and skin-firming copper tripeptides will dramatically improve lines, sagging and uneven pigment.
$110  Buy now!
Brilliant Feather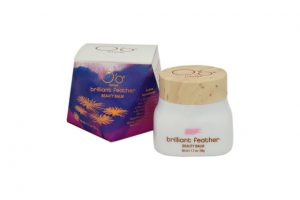 A botanically active and highly rejuvenating miracle balm that can be worn overnight or during the day. Brilliant Feather is deeply hydrating, anti-inflammatory and protects against free radicals all while plumping and smoothing.
$110  Buy now!
Mother's Day Packages
Give Mom the gift of pure relaxation this year. Spa Lé La has created four incredible Mother's Day packages to suit that special mama in your life. Spa Lé La in Studio City accommodates busy moms by offering quality onsite childcare during treatments. The concept of catering to mommy-me-time is simple because hardworking moms often don't have a free hand, nevermind free time for a temporary and relaxing escape. The entire vision of the spa focuses on mom's need to make sure everyone else is cared for before she can slip away to find her inner calm.
$100-$300  Buy now!
Night Is Young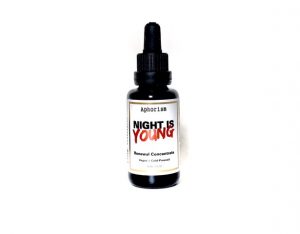 This potent serum/concentrate contains cold-pressed buriti fruit, papaya seed and rosehip oils which are rich in naturally occurring beta-carotene to diminish the look of fine lines and support natural skin renewal. Pomegranate seed and supercritical extracts of starflower and seaberry provide powerhouse GLA and Anti-Oxidants Omega 5 & 7 to combat free radical damage, photo-ageing and improve hydration for skin that is youthful, luminous and smooth. Give your skin a powerful boost and wake up with a youthful glow the morning after. A great way to stay forever young!
$93  Buy now!
KM by Dr. Kenneth Mark Exfoliating & Hydrating Mask
Younger looking skin the effective way. Smooth and airy in texture this mask is composed of a unique combination of Alpha Hydroxy Acids (AHA), Peptides, Jojoba and Calendula oils and Hyaluronic Acid.  Exfoliate to soothe and smooth the skin revealing a glowing complexion.
Increase cell turnover with this Patented delivery system of AHA'S. This time release mechanism prevents skin irritation that can be associated with AHA'S. Suitable even for sensitive skin and especially effective for men's skin after shaving.
Benefits are: Exfoliation, moisturization, skin firming, skin lightening, AND reduction of fine lines and wrinkles. Increase in cell turnover by 34%
$85.00  Buy now!
Essential Radiance Serum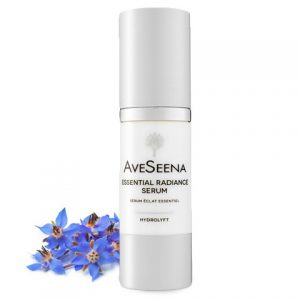 Developed by an immunologist, this concentrated blend of extremely nourishing botanicals and innovative plant stem cell extracts encourage the look of resilient bounce, uplifted smooth youthful feel in one step.
$84  Buy now!!
Medterra
Help mom catch some zzz's with Medterra's Dissolvable Sleep Tablets. These wonderful tablets combine CBD and melatonin to provide mom with a restful night's sleep. CBD is a natural and safe compound that is derived from the hemp plant and research supports its important role in improved sleep quality. Medterra's CBD is available and legal in all 50 states and contains ZERO THC (the psychoactive component of the hemp plant). So if you know a mom who has a lot on her mind (what mom doesn't!) and has trouble sleeping, a bottle of Medterra's sleep tablets are the perfect gift this Mother's Day!
$69.95  Buy now!
Oxygenetix Foundation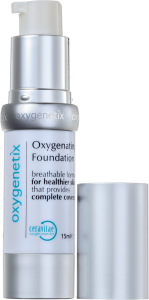 Mom's work HARD, that's why they need a foundation thats going to work every bit as hard as they do. Oxygenetix Oxygenating Foundation helps to conceal and heal blemishes, acne scars, and other imperfections while providing flawless lightweight coverage that allows skin to breathe. For an added bonus, this super-charged foundation is sweat proof, waterproof, transfer-resistant, and offers SPF 25 protection to make sure mom never misses a beat!
$66.00  Buy now!
KM by Dr. Kenneth Mark All-in-One Cleanser
A multi-tasking formula exclusive to Dr. Kenneth Mark to efficiently cleanse the skin and remove make-up. The All-In-One Cleanser will deeply remove impurities with the addition of a mild cleansing agent and protect the skin from pollutants with Green Tea Extract.
The conditioner will produce a toning effect to the skin. The ALL-IN-ONE CLEANSER is ideal to prepare the skin before applying Dr. Kenneth Mark Skincare products.  Contains a natural cleansing agent, Green Tea, and Hyaluronic Acid for synergistic actions.
$65.00  Buy now!
WillPower Products – ReGenPCR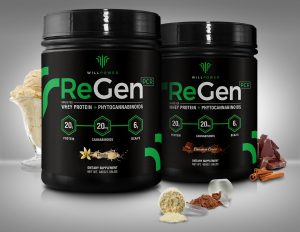 Founded by a former pro-athlete, WillPower Products is a first of it's kind – unique line of industrial hemp dietary supplements for sports & fitness workouts. ReGenPCR combines a grass fed whey protein blend, with the most advanced, high quality (phytocannabinoid rich) industrial hemp oil containing the full entourage of naturally occurring Phytocannabinoids, including Cannabidiol, sourced domestically in beautiful Colorado! You will love the smooth flavor of ReGenPCR by itself or with added fruit like bananas or berries. Try Cinnamon Cocoa or Vanilla flavors. Ideal for workout, exercise, fitness activity, or active lifestyle! Whether you are a pro-athlete, body-builder, fitness enthusiast or just looking to get and stay fit – experience WillPower ReGenPCR and FINISH STRONG!
$65.00  Buy now!
Cotarde's Face With a View
Multi-tasking skin regenerator in a luxurious concentrated cream base with bio-affinity to skin. Moisturizing, firming and anti-wrinkle (slows down the formation of wrinkles) in a vector-precise way.  Striking result. FACE WITH A VIEW opens a very new perspective to profound skin renewal and vision of well-hydrated, fresh-looking and smooth appearance that lasts.
$64.00  Buy now!
Revlon Salon One-Step Hair Dryer and Volumizer
This revolutionary styling tool is designed to deliver gorgeous volume and brilliant shine in just ONE STEP. The unique oval brush design quickly creates frizz -free volume at the root and beautifully full-bodied curls the ends with a single pass, so you can have salon results at home. Boosted by IONIC TECHNOLOGY®, hair dries faster with less damage.
$59.99  Buy now!
Nourish Oil
This year, give mom the gift of revitalized, youthful skin with Nourish Oil by Pharmagel. Like all of Pharmagel's high-quality skin care products, this all-natural blend of 12 natural oils is packed with nourishing vitamins and omegas to help preserve mom's youthful appearance. Argan, Seabuckthorn, Marula, Cranberry, and Avocado oils are rich in essential fatty acids that aid in skin recovery and help restore skin to optimal radiance and luminosity. This lightweight formula absorbs quickly to provide a boost of vital moisture and quench her skin without leaving that unwanted greasy residue.
$56.00  Buy now!
Lively Jasmine Sea Sun Fragrance
Radiant from start to finish, jasmine sambac, sea salt, crisp pear, and sandalwood come together to empower you to be your most free and confident. Our fragrance is paraben free, phthalates free, and not tested on animals.
$55  Buy now!
Luxurious Bath Salts with Essential Oils by Jersey Shore Cosmetics
Jersey Shore Cosmetics luxurious baths salts are created using soothing dead sea salts, Hawaiian sea salt, Golden Seal, organic flowers and buds, essentials oils and vitamins C & E.  Add these luxurious bath salts to a warm bath to soak tired muscles and enjoy an aromatic spa experience.
$55  Buy now!
1 Voice Sleep Headphones Eye Mask
The 1 Voice Sleep Headphones Eye Mask helps every mother get a good night's sleep and wake up feeling rejuvenated and well-rested. The eye mask is made out of memory foam and finished with a soft velvet to block out light while still offering superior comfort.
$49.00  Buy now!
Face Magnifique
Because sometimes you want a little shimmer in your life, even if you're wearing a messy bun and yoga pants to brunch. Face Magnifique is a powerful shimmering oil that comes in two luscious shades – champagne and creme brulee. This is a creamy BB style oil highlight with a souffle-like consistency that can be used solo sheered out, under or mixed into foundation or popped on for buildable color.
$45  Buy now!
Crystal Hills' Crystal Dreams Bath Salts
Turn your bathroom into your own personal spa and let your thoughts drift off while you relax in this blissful blend of sea salt, lavender buds, rose petals, chamomile flowers, and amethyst crystals. Experience inner calm and peace while the organic essential oils of lavender, ylang ylang, and geranium surround you.  Crystal Dreams is the perfect prelude to a good night's sleep.
$44.00  Buy now!
Hope Fragrances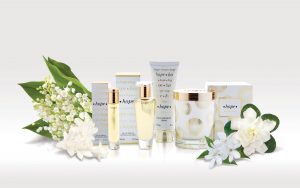 The luxurious Hope Fragrances collection features a fusion of aromatic white flowers — including lily of the valley, jasmine, gardenia and tuberose — formulated by Audrey Gruss, Founder & Chairman of the Hope for Depression Research Foundation.
The scent was named after Audrey's the mother Hope, who loved white flowers and surrounded herself with them. She also struggled with depression for decades and was the inspiration for Gruss' Hope for Depression Research Foundation.  100% of the net profit from this fragrance goes directly to research into depression at HDRF.  The fragrance is currently available at select Saks Fifth Avenue stores and online at either Saks.com or HopeFragrancesInt.com.
$40.00-$115.00  Buy now!
Bulgarian Rose Boxed Gift Set
This gift set is perfect for your beauty obsessed friends & family. Set includes (1) Body Wash Infused Spongetté, (1) Body Wash Infused Boxed Flower, and (1) Body Lotion.
$40.00  Buy now!
PRO Beauty Tools Professional XL Copper Ceramic Shine Digital Straightener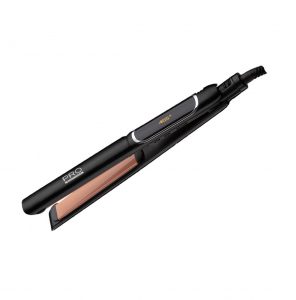 The NEW PRO Beauty Tools® 1" Professional XL Copper Ceramic Shine Digital Straightener transforms hair, resulting in an ultra-sleek, glossy finish. The copper ceramic technology helps to reduce breakage and frizz, while adding intense shine for up to 24 hours.
Provides a superior smooth glide with even heat transfer and durability for 81% less breakage, 63% more shine and 24-hour frizz defense*.  XL True Grip Plates. 37% longer plates** help smooth larger sections of hair for faster styling.  10 Second Fast Heat-up. High heat up to 455 degree F. Rapid Heat Recovery – For consistent performance. Advanced Digital LCD display. For all hair types fine to coarse.
60 Minute Automatic Shut-Off. Sleek Ergonomic Rubberized Design. For comfort and ease of use. Plate Lock for Easy, Safe Storage. Automatic Dual Voltage for Worldwide Travel.
$39.99 at Target  Buy now!
4-Piece Beauty Essentials Kit
Bloom Mineral Beauty is not just another skincare line! Harnessing the highest quality ingredients available through science and nature, while perfecting the power of the Dead Sea minerals to keep you beautiful, Bloom Mineral Beauty is actually therapeutic. For centuries people have traveled from all over the world to the shores of the Dead Sea to soak in its salty, majestic mineral waters. Research into general Dead Sea benefits and the minerals found in Dead Sea Salt and Dead Sea Mud has shown a 40% reduction in the depth of wrinkling. The minerals moisturize, detoxify and soften the skin for a youthful appearance. Bloom Mineral Beauty is committed to using paraben-free, GMO-Free, Petroleum-Free and Cruelty-Free ingredients enriched with Dead Sea mineral salts and vitamins A, E & F to nourish your skin, head to toe.
$39.95  Buy now!
Lumavera's Travel Sized Trilogy Special
Good things come in threes!  The Travel Sized Trilogy includes Lumavera's revolutionary plant-based technology in three powerful products so that busy moms can go, go, go without compromising on healthy, beautiful skin. (Perfect for the jetsetter mom!) 
This special bundle includes: Skin Perfection Peel, 5 ml/o.25 fl oz -Oxygenating Mask, 5 ml/0.25 fl oz -Power Glow AHA/BHA Resurfacer, 5 ml/0.25 fl oz
$39.00  Buy now!
Teasäne's Facial Tea Cream
Teasäne's Facial Tea Cream is a natural cream made with super herbs including calendula, primrose oil, rosemary and chamomile to unlock the skin's natural beauty. The herbal ingredients contain antiseptic, restorative and rejuvenating properties that preserve skin's natural, youthful glow—perfect to help mom get a fresh look for Mother's Day. $35 (50ml), $70 (100ml) at liveteasane.com
$35 (50ml)  Buy now!
Instant Spray Natural Self Tanner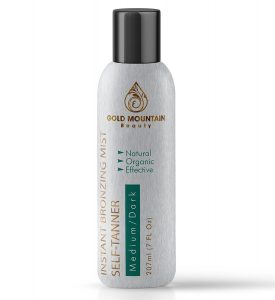 For the mom who could use a little pre-summer glow, this organic and naturally-derived DHA self spray tanner is chemical free and leaves skin glowing (not orange) without any streaks.
$35  Buy now!
Facial Oil for Normal or Combination Skin
This socially conscious beauty brand features four facial oils that target all skin types and concerns to deliver effective and powerful skincare solutions. Bonum Vitae is rich in Vitamins A, B complex, C & E and handcrafted with quality ingredients sourced from regions of France, India, Somalia and Madagascar. The ingredients are vegan, cruelty-free, non-GMO and Paraben free.
$32  Buy now!
nodpod
Give mom the gift of a good night's sleep with nodpod™! By delivering the power of Weighted Sleep Therapy in a uniquely shaped, microbead filled eye pillow, nodpod™ allows you to sleep comfortably in any position! Weighted Sleep Therapy is the way your body responds to gentle, constant pressure. This is why hugs feel good, and why babies experience relief while swaddled. Weighted Sleep Therapy naturally reduces stress and anxiety while promoting deep, restful sleep.
$29.99  Buy now!
Bed Head Skinny Pop
Curly-haired queens, rejoice! The Skinny Pop ½" Tourmaline Ceramic Styling Iron is all about rocking natural curls with definition and bounce. This curling wand works to define and
enhance rebellious strands among your gorgeous locks, or to create natural-looking, bouncy ringlets.
Key Features: • ½" Barrel defines and enhances natural curls  • Tourmaline Ceramic Technology reduces frizz and adds massive shine • Clamp-free Wrap-and-Go Design leaves no creases behind • High Heat up to 400°F and Rapid Heat Recovery • Dual Voltage for Worldwide Use • Cool Tip for styling comfort • Comes with a Heat-protective Glove
$29.99 at Ulta  Buy now!
Lay-N-Go
Amy & Adam Fazackerley discovered that there simply was no solution on the market that allowed their three children to play for hours and cleanup in seconds. As Adam kept buying more LEGO® sets, Amy looked everywhere for a smarter organizational solution. She wanted something that made cleanup easy, contained the small pieces, could be used on the go, and was machine washable. There was no solution on the market that did all of these things, so they spent the next year designing, testing, re-engineering and producing what would become Lay-n-Go's first product (the 60″ play mat).
$29.95  Buy now!
Bosom Couture
A gentle skin adhesive, formulated by a leading cosmetic chemist. Designed specifically for the delicate breast area. For natural or augmented breasts Water Soluble Formula. All ingredients tested and proven safe for use.Goes on clear and dries fast. Will not stain fabric. We always suggest to test first, just to be safe. Perspiration Resistant. Bra or garment is comfortably removed and laundered as usual. Water-based formula rinses off easily with soap and water. Created by a woman for women.  Patented.
$29.95  Buy now!
Regular Girl
Every woman will want to be a Regular Girl – Confident. Radiant. Well-balanced. It's difficult to look and feel extraordinary when we're worried about our bodily functions. The solution is here. Regular Girl is a unique, symbiotic blend of clinically proven prebiotic fiber and probiotics. Because it is a regulating fiber, it helps to firm loose stools and decrease occasional constipation. It is also clinically proven to improve growth and normalization of bacterial gut flora which improves immune function and calcium absorption.
The beauty of Regular Girl is that it can be mixed with many of your daily foods and beverages without impacting the taste, texture, aroma or flavor. To make it simpler to include Regular Girl in your morning smoothie, it is also available as a 30-day supply of bulk powder.
$29.00-$39.00  Buy now!
Saalt Menstrual Cup
The Saalt cup is a reusable soft silicone cup that collects, rather than absorbs your period. Strong, safe, comfortable, good for you, good for the Earth, money-saving and globally conscious…there is a lot to love about Saalt, including their beautiful packaging and cup design, seriously the cup is cute!
$27.00  Buy now!
LASHFOOD Power Duo Enhancers Set
Thinning eyelashes are a part of the aging process. This Mother's Day, give mom the gift of the ultimate beauty sleep with the NEW Power Duo! Apply these bedside essentials nightly to clean, dry skin, and wake up bright-eyed, youthful, and revitalized with longer, luscious lashes, and fuller, thicker brows. LASHFOOD is vegan, effective, and no prescription is required. Formulated without prostaglandin (the yucky chemical that can change the color of your eyes,) silicone, synthetic fragrances, synthetic dyes, mineral oils, phenoxyethanol, PEG, petrochemicals, GMOs, and formaldehyde donors. Included in the set are the world's first and only EcoCert Certified Lash and Brow Enhancing Serums and a Satin Eye Mask!
A $92 value for only $26 Buy now!
ESYM Scent Pod
ESYM scent pod has been beautifully designed to fit in a hand or pocket. It provides access to our handcrafted scent experiences when you are in transit, excercising, at work or at home.
Remove scent pod cap, take a deep breath and enjoy. Take it with you wherever you go. Refill as needed. One pod lasts three months. 100% natural essential oil blend can be used with scent pod, diffusers, or as fragrance.
$25.00  Buy now!
Sunshine & Glitter's Beach Gypsy
This luxurious formula features SPF 30+ broad spectrum UVA/UVB protection and 80 minutes of water resistance, with our eco-friendly biodegradable glitter. Infused with natural antioxidants and essential nutrients, PABA and Paraben free. Because when we're protecting your skin, you look amazing.
$24.95  Buy now!
Dr. Ginger's
Want to help Mom get whites as pearly as possible? Get the benefits of oil pulling without the hassle in an easy-to-use and effective oral care line that tastes good too! Dr. Ginger's Coconut Oil Toothpaste, Mouthwash and Whitening Gel all have the unique, subtly sweet coconut-mint flavor that makes oral hygiene fun and will leave Mama's teeth and gums the cleanest and healthiest they've felt – ever!
$19.95-$12.25  Buy now!
Happiness Mist
This light aromatherapy mist is designed to bring lightness & brightness into everyday life. This bottle of happiness contains ingredients like bergamot for calming, ylang ylang to reduce stress, grapefruit to lift ones mood and rose quartz crystals to help open ones heart and awaken heart centered consciousness.
$18  Buy now!
Large Ionic Thermal Round Brush
Upgrade any hair care kit with the Large Ionic Thermal Round Brush by KareCo. This vented brush will help mom effortlessly rock the big, bouncy curls of her dreams or straighten for smoothness. Equipped with ionic conditioning technology, this dynamic brush will rehydrate, recondition and restore her hair's natural moisture balance, giving mom that gorgeous frizz-free blowout she's been looking for. KareCo provides the highest quality salon products available, implementing extensive product development, design innovation, and ongoing communication with dedicated stylists who are passionate about what they do.
$17.50  Buy now!
Mixed Chicks – Replenishing Oil
Mixed Chicks replenishing-oil is derived from essential oils. This is a delicately scented soothing creation. This is perfect for the every mother's haircare supply.
$14.99  Buy now!
Sunshine & Glitter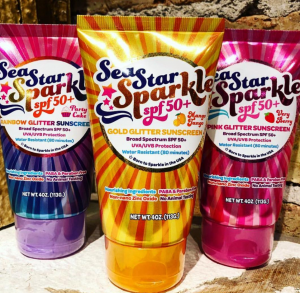 Look fabulous as you enjoy some fun in the sun with Sunshine and Glitter's SPF 30 gold glitter sunscreen. Made in the USA, using only the highest quality ingredients. Sunshine and Glitter's beach gypsy sunscreen is made with eco-friendly biodegradable glitter.
$8.95-$18.95  Buy now!!
Dew Puff
Keep skin exfoliated and looking fresh with Dew Puff! Gentle and effective, it's the healthiest way to maintain a clear complexion and get flawless skin, Dew Puff natural sponges are 100% plant-based cleansing products and has only one ingredient, konjac root, also known as elephant yam or kon-nyaku in Japanese.When hydrated, these natural sponges become exceptionally soft, yet gently exfoliating, while creating a perfect pH balance on the surface of the skin.
$8.00  Buy now!
Purequosa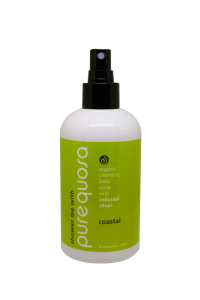 Purequosa is the solution that allows me to keep the balance between work and living a healthy lifestyle. The result of the product is nothing short of amazing. Purequosa is a unique cleansing body spray that nourishes the skin, fights odor-causing bacteria, and requires no additional water. The perfect on-the-go solution for yogis, bikers, CrossFit enthusiasts, and all other fit lifestyles, as well as those that struggle with the shower process, but want to stay fresh and clean.
One way to enjoy our product is to use it before, during and after your workout. Spray Purequosa liberally on yourself and see how your body welcomes the refreshing scent and skin nourishing properties. You will also notice how your body odor will disappear. A great companion for road trips, active people and an everyday go-to that will stop cross-contamination of germs around the gym and home.
$5.95  Buy now!
Dr Teal's Lavender Epsom Salt Soaking Solution
Say goodnight and goodbye to muscle pains and stress with this pure Epsom Salt Lavender Soothe and Sleep Soaking Solution from Dr Teal's. Relaxing epsom salt revitalizes aching muscles and refreshes your skin while the soothing lavender essential oils provide relief from stress for a better night's sleep. Soak up in a warm bath with this stress-relieving blend and go to bed feeling fresh and rejuvenated.
$4.89  Buy now!
Bronzed Bunny Gift Card
Treat mom to a spa day at Bronzed Bunny where we will introduce you to a new kind of Organic Airbrush Tanning & Sugar Spa. We make our own airbrush tanning solution. Our BB solution is organic, paraben-free, anti-aging, and cellulite fighting and also features our NEW quick dry technology. Our custom airbrush provides a flawless, even, sheer coverage that is odorless and won't leave you sticky and orange. This experience will change your mind about spray tanning forever!
Various prices  Buy now!
*All images courtesy of respective companies. – Splash Magazines is not paid for this content though some of the items are linked to affiliate links.