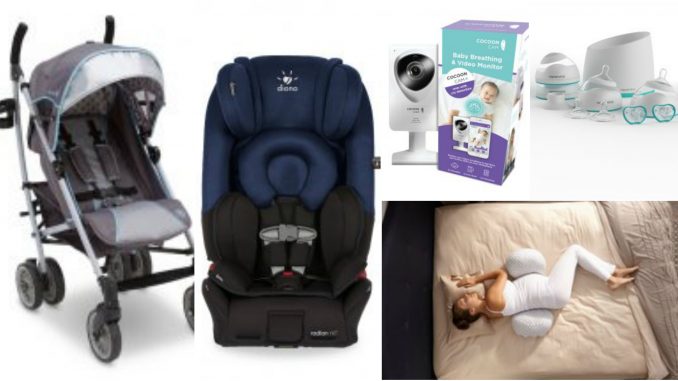 All items listed from most to least expensive.
diono radian® rXT
Experience: Your family heritage is your heart and soul. The diono radian is the heart and soul of our company, as our flagship product. It has a proven track record as a beloved car seat by hundreds of thousands of parents just like you.  Comfort: As your daily journey begins with a school drop off or an errand filled day, the sleek design of the radian enables you to board your child easily or give them the joy of boarding themselves.  Lifestyle: Overprotecting your child in all the right ways is always on the forefront of our minds. Integrating strong materials to withstand whatever may come your way on the road, standing the tests of baby and toddler life or where ever life may take you.
$299.99  Buy now!
Willow™ 5" Touchscreen PTZ Video Baby Monitor
Introducing Willow with Pan/Tilt/Zoom, Levana®'s 5" touch screen monitor. Willow will quickly become part of the family with 12 hour battery life, temperature sensors, feeding timers, lullabies and an easy to use icon based menu. When your baby is peacefully sleeping, we believe you should be able to do more while worrying less.
$189.99  Buy now!
Cocoon Cam Plus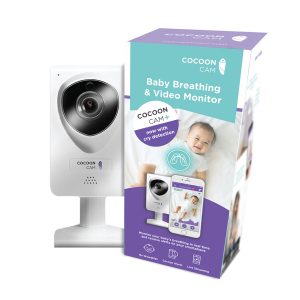 Cocoon Cam makes the only baby monitor that combines secure HD video with real time breathing monitoring. Founded by parents, Cocoon Cam understands the anxiety parents face with a new baby and the desire to make sure they sleep well and safely.
Their current hero product, Cocoon Cam Plus is the only baby monitor that combines secure HD video with real time breathing monitoring right on your phone. The free Cocoon Cam app enables parents to see their baby in live HD video along with a real-time graph of their breathing.
$149.99  Buy now!
Jeep by Delta Children Atlas AL Sport Stroller
Jeep by Delta Children Atlas AL Sport Stroller is equipped to explore the world easily with its durable and extremely lightweight aluminum frame. Choice features-like a memory foam seat for added comfort, an extendable European-style canopy with sun visor and peek-a-boo windows, reflective piping, plus an easy to maneuver suspension system-help make the Jeep by Delta Children Atlas AL Sport Stroller an outstanding value.
$129.00  Buy now!
nanobébé Starter Set
nanobébé's Starter Set is the perfect introduction to the range of exclusive and innovative products from the brand. This set includes some of nanobébé's most innovative essentials like the Breastmilk Bottle, the Smart Warming Bowl, Flexy pacifiers and more.
$49.99  Buy now!
Easy Baby Travelers
Carry your Easy Baby Travelers around in a matching Easy Baby Design backpack! Adult size fits your Easy Baby Travelers Starter set. Matching kids backpacks are available. Select your options above. Comes in most Easy Baby Designs. Our Backpacks are made to order, just for you! Please allow some extra time for shipping.  Features ergonomic shoulder straps with dynamic size adjustment for the perfect-fit.  Fully padded back panel with breathable mesh fabric. One large main compartment with a front utility pocket for easy organization
$45.00  Buy now!
Haakaa New Mom Starter Pack
This Haakaa gift pack gives the new mom everything she needs to start her breastfeeding journeys. Set includes: 5 oz. Silicone Breast Pump, silicone flower stopper, cap to keep milk sterilized, and disposable breast pads designed with a special absorbent polymer and stay dry lining to draw milk away from the skin and into the core of the pad, keeping you and your clothing dry.
$39.99  Buy now!
Boppy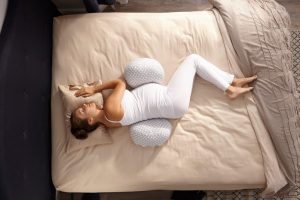 This Boppy pregnancy wedge is perfect for all of the soon-to-be mommies celebrating their first Mother's Day.
$30  Buy now!
Fairhaven Milkie Milk Savers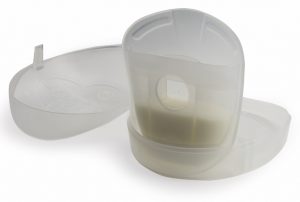 Easy to use, simply slip the Milk-Saver into your bra cup on the side you're not nursing or pumping from and it collects the milk that is leaked when your milk lets down. This prevents you from wasting a single drop and can be safely saved for another feeding.
$27.95  Buy now!
Lice Remover Kit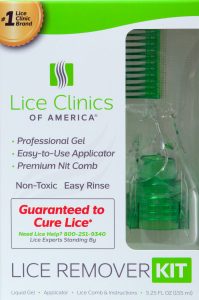 · Guaranteed To Cure Lice Infestations
· Developed in Professional Lice Clinics
· Complete Kit Includes All You Need
· Pesticide-Free / Non-Toxic
· Used Hundreds of Thousands of Times
· No Mess Applicator
· Easy Rinse Liquid Gel Formula
· Great Scent
$24.95  Buy now!
UpSpring BumpTube Pregnancy Belly Band
Your Baby Bump's New Bestie:  UpSpring's BumpTube pregnancy belly band supports and lifts your baby bump during each stage of pregnancy. The expandable band cradles your belly and provides comfortable support for the midsection and lower back, relieving pressure as baby grows. In addition, its soft, breathable, moisture-wicking fabric molds to your body, keeping you cool while maintaining constant support. Supports and gently lifts your growing pregnant belly. Helps relieve lower back pain and pressure on the bladder. Flexible fabric expands with each stage of pregnancy. Can provide additional support while exercising. Cool, moisture-wicking fabric. 92% Nylon, 8% Spandex. Machine washable.
$19.99  Buy now!
*All images courtesy of respective companies. – Splash Magazines is not paid for this content though some of the items are linked to affiliate links.