All items listed from most to least expensive.
Lagostina Rossella Stainless-Steel 10-Piece Cookware Set
Lagostina's Rossella cookware is simply brilliant – in color, quality and performance. Handcrafted in Italy, each piece features three-ply construction: an aluminum core and 18/10 stainless steel for superior heat diffusion throughout the base and up the sides. The ruby-red ceramic exterior adds eye-catching color that enhances stove-to-table presentation. Our set includes all the essentials you need to prepare everything from scrambled eggs to gratins to hearty stew.
$699.95  Buy now!
Nectar Sleep Mattress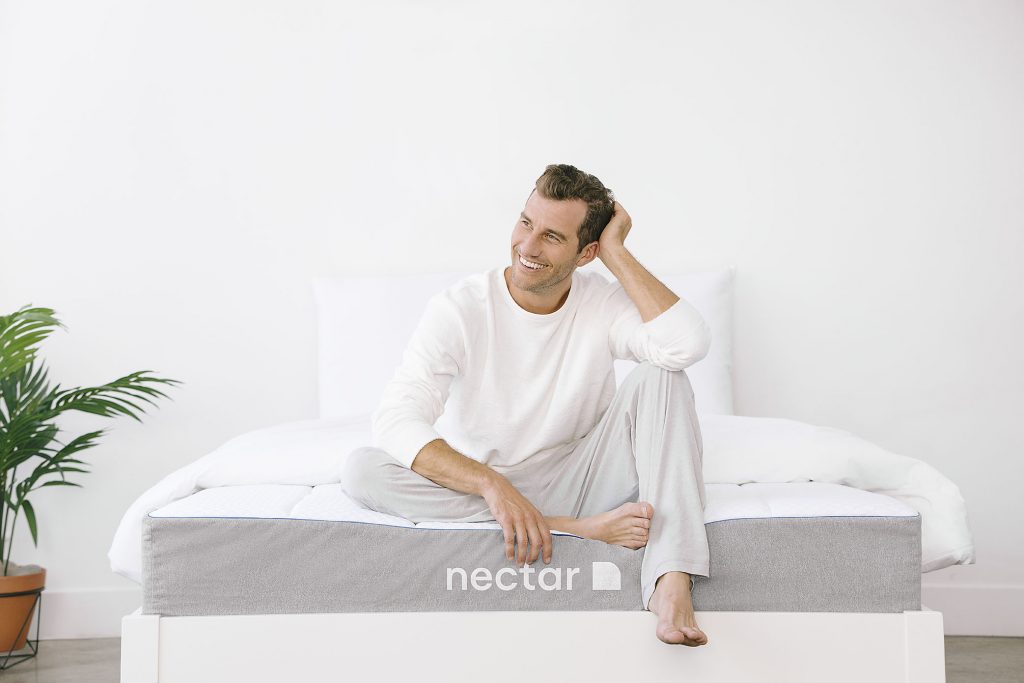 5-Layer Foam Construction.  Tencel Cooling Cover – Helps circulate air and wick away heat (bedbug repellent too!) Quilted Gel Memory Foam – Contours perfectly to your body while providing loft and increased air circulation.  Gel Memory Foam – Distributes your weight evenly, relieving pressure and pain wherever you feel it most.
Adaptive Hi-Core Memory Foam – Supports your body, as only recovery foam can, providing crucial rebound and bounce.  Breathable Base Layer – Reinforces the contouring and support layers, giving you a stable, breathable foundation.  CertiPUR-US® Certified: Made without ozone depleters, PBDEs, TDCPP, mercury, lead.  365 Night Home Trial: Try NECTAR risk free for a full year. If you are not 100% happy, NECTAR will pick up the mattress for free.
$395.00-$795.00  Buy now!
IfOnly's Hands-on Gardening Education at Garden for the Environment
Garden for the Environment is a half acre oasis where people can connect to the natural world right here in San Francisco. Our experience will allow your group to get their hands dirty composting, pruning, planting, and harvesting in a garden. You'll also be learning sustainable gardening skills that you can take with you.
Begin with an introduction of the staff. Groups will then go on a full tour of the garden to check out the vegetable beds, water-wise demonstration gardens, native gardens, greenhouse, rainwater harvesting, fruit tree orchards, and much more.
Next, dive into hands-on projects like seed planting, composting, pruning, and more so that you can get your hands dirty and gain real-life experience with sustainable gardening. Everyone will also get to make and take home garden gifts, herb bundles or flower bouquets depending on what's in season.
Benefiting Meals on Wheels of America
$250/person  Buy now!
Honeywell Large Room HEPA Air Purifier
Don't let summer allergies hinder your summer fun! Honeywell Air Purifiers, the 9 out of 10 allergist recommended brand of portable air purifiers, has smart, effective and easy-to-use products that can help tackle allergies from the source. Honeywell True HEPA air purifiers capture up to 99.97% of microscopic airborne particles (0.3 microns and larger) from the air that passes through the filters, including pollens, dust, smoke, pet dander, mold spores, and bacteria.
$209.99  Buy now!
Travelpro Maxlite 5 25″ Expandable Spinner
Does your dad travel for work? Travelpro – the top choice of flight crews and frequent flyers – has luggage perfect for the traveling dad. Durable, yet very affordable, with spacious interior, organized pockets and comes in colors dad will love including Black, Slate Green and Midnight Blue!
$160.00  Buy now!
Nachtmann Punk Whisky Set
For the dad who still collects vinyl and wears a Ramones shirt, the Nachtmann Punk Collection updates the "punk rock" look. Sharply studded in heritage crystal, the Punk Collection is perfectly suited for the family mixologist, or the father who sips his spirits strait. And for those who know their dads like to "turn it up to eleven," the Punk Collection also comes in a riotous red, jet black, and gun metal.
$160  Buy now!

Ecuadane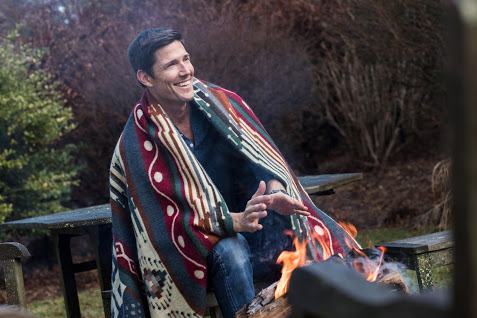 Ecuadane blankets make a one-of-a-kind present and show dads and granddads how much you care. These beautifully hand-crafted blankets are soft and warm and made to last a lifetime. After all, guys get cold too! What makes them even more special is they're made by artisans in Ecuador and brought to you a company that's all about family bonds.
$129  Buy now!
T-fal Color Luxe Cookware
T-fal's Color Luxe Cookware adds a sophisticated pop of color to any dad's kitchen and features T-fal's patented Thermo-Spot TM technology that indicates when the pan is perfectly preheated to seal in flavor. The 12 pc Set is offered in two beautiful jewel tones: Sapphire and Ruby.
$99  Buy now!
Febreze Air Purifiers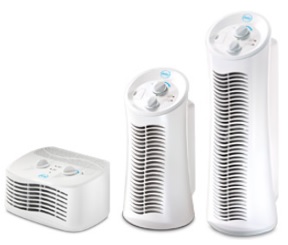 Help Dad keep your home fresh and clean this summer – especially during the season of sweaty sports equipment and playing outdoors! Febreze® Air Purifiers are the only air purifiers specially designed to powerfully clean the air, eliminate odors and add freshening with Febreze scent. Available in black and white, and Tower, Mini Tower, or Tabletop – Febreze Air Purifiers can fit anywhere in your home!
$89.99  Buy now!
Project Repat
Give Dad a one-of-a kind gift this year! Project Repat is a company that turns t-shirts into quilts or pillows. Just send in your t-shirts or sweatshirts and they will turn it into a personalized, unique quilt within a couple short weeks.
$74.99-$239.99  Buy now!
Grand Trunk Baja Hammock Collection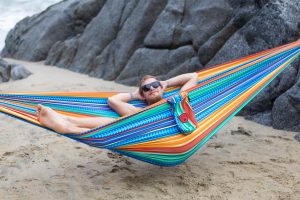 The NEW Baja Hammock Collection from Grand Trunk features 4 new adventure and travel inspired prints to get Dad off the couch and out into the great unknown! Boasting the same impeccable features as the original versions that mother earth enthusiasts have come to expect and love from the Chicago based company, The Baja Collection is fresh, energizing and without a doubt, a fantastic way to get the most out of the best season of the year! Made from 100% Parachute Nylon, these hammocks are 20% bigger and as always, are backed by Grand Trunk's lifetime warranty.
$69.95  Buy now!
CLEANSUI Water Filter Pitcher
CLEANSUI water filtration system invented by MITSUBISHI Chemical can remove unwanted particles inside tap water and gives you safe and tasty water. We believe everyone deserves healthy safe water!  
$68  Buy now!
Pedi Pocket
PediPocket's genius comes from a special 20" pocket that was cleverly designed to envelope your feet and calves to keep you toasty and cozy.
$59.99  Buy now!
Highland Titles
Highland Titles, one of the world's leading innovators in land preservation, offers a unique and eco-friendly opportunity to purchase souvenir plots on its estate in Glencoe Wood, Scotland – granting the legal use of the Scottish Title Lord or Lady – a unique gift for the special dad who has everything!
This unique gift not only grants the legal use of the Scottish title Laird, Lord or Lady, it will also give back to mother earth. With eco-conservation initiatives increasing across the globe, Highland Titles developed a creative approach to land conservation by selling small plots to help fund the rescuing of woodlands, tree planting, maintenance and acquisition of land at risk of development – ensuring it cannot be purchased or developed.
$47.99  Buy now!
Takenaka Bento Box
The hand painted fun color bento boxes will be a perfect gift idea for everyone for their eco friendly, healthy and economical lunch!
$34  Buy now!
Papa Bear Travel mug
This cute baby bear and her Papa Bear are sitting in a meadow surrounded by pretty flowers. This heartfelt design is the perfect father's day gift. This ceramic travel mug is microwave and dishwasher proof.
$28.00  Buy now!
Papa Bear Pillow
Papa Bear and baby bear are sharing a loving moment amongst a field of flowers. Show your Papa Bear how much he means to you with this adorable pillow this Father's Day.
$25.00-$45.00  Buy now!
Hydaway Bottle
This collapsible, pocket-size and eco-friendly hydration bottle is the perfect fit for any travel excursion or outdoor adventure. Made from food-grade silicone, the Hydaway Bottle is portable, easy-to-use, and travels anywhere. The innovative, hinged design allows it to pack down flat (1.25 inches thick) to fit in a pocket, purse, carry-on or backpack. Expand the bottle full size for a drink of ice cold water. When you're finished, collapse it flat and stash it away. All Hydaway bottles feature an easy to use, flip-up straw for quick sips, carabiner-friendly carry handle, and watertight guarantee. It is BPA-free, taste-free, odor-free and dishwasher safe. It's available in 12 colors. 
$22  Buy now!
Stinger On-the-Go Insect Zapper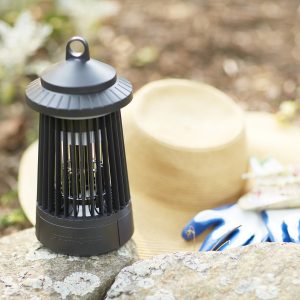 Everyone enjoys the excitement of outdoor activities, but pesky insects can often spoil the experience. At just under 2 pounds, the new Stinger® On-the-Go Insect Zapper is our most portable zapper, making it easy to take along for the fun whether headed to the beach, camping, the park or your own backyard. With a USB port and portable battery pack, outdoors enthusiasts can just grab it and go!
$19.99  Buy now!
UncommonGreen
For the Dad who has everything and wants nothing, create a one-of-a-kind etched barware set with UncommonGreen's Maps Rocks and Pint Glasses (available with etched city maps, college town maps, or topography). Get a glass with Dad's favorite location around the world and customize it! Put his initials, favorite beverage (a la "Dad's Whisky"), or the tried and true "World's Greatest Dad" moniker.
$18.00  Buy now!
Ultimate Micro Cotton Bath Towel Collection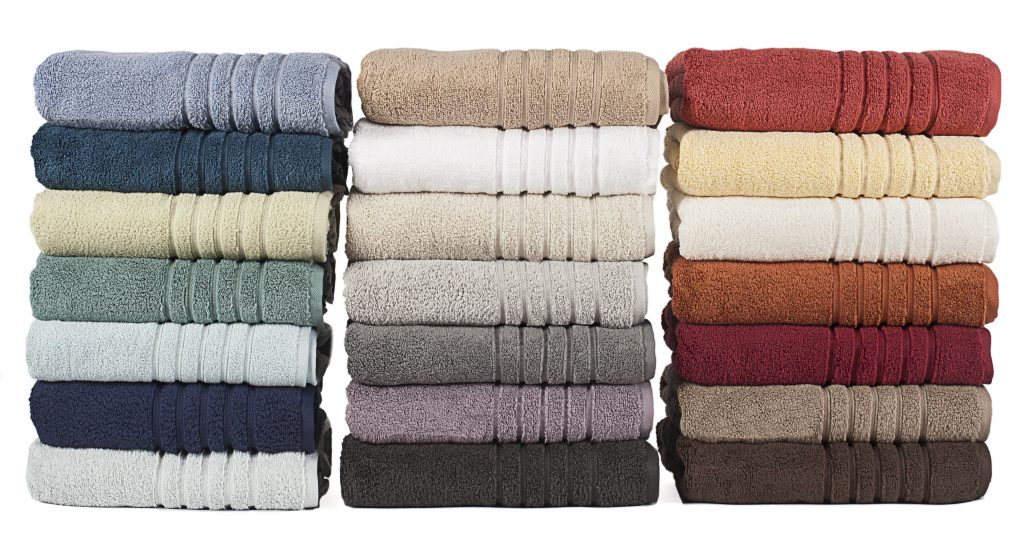 Micro Cotton's towels are fluffier, softer and more absorbent than others on the market, while also drying easily. Additionally, due to the unique structure of the yarn, Micro Cotton textiles become softer after every wash for long-lasting luxury.  Bring a touch of spa-like luxury to your every day with the Hotel Collection Ultimate Micro Cotton Bath Towels. Crafted of high-quality, ring spun cotton, this durable and ultra-absorbent bath towels feature an extra-soft, plush feel. Available exclusively at Macy's.
$16.00-$68.00  Buy now!
Unicorn Father's Day mug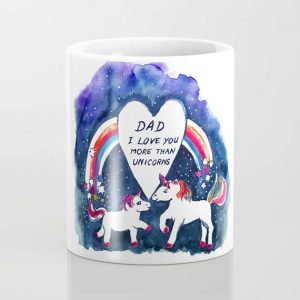 Daddy and baby unicorn beautifully rendered in front of a midnight sky scattered with stars. This pretty watercolor design printed on a mug is the perfect gift from a daughter to her daddy to show him that she loves him more than unicorns.   Available in 11oz and 15oz.
$15.00-$20.00  Buy now!
Stinger Mosquito Repellent Lantern
Grilling and outdoor entertaining are highlights of summer, so making sure pesky mosquitos stay far away is a priority. Made with ALL-NATURAL active ingredients and DEET-FREE, the Stinger® Mosquito Repellent Lantern helps repel mosquitoes to let you enjoy your time outside. Use the repellent lantern on your tabletop while dining outdoors, picnicking, at the beach, camping, gardening, hang by your patio/deck or during any other outdoor activity.
$12.99  Buy now!
Highclere Castle Cigars
Highclere Castle Cigar Company has positioned itself as the leading cigar house that evokes the aristocratic ambiance of England during the turn of the century. The hand-rolled cigars utilize a Connecticut Shade wrapper and both Criollo and Corojo tobaccos from the volcanic soils of Jalapa and the island of Ometepe. The binder is made from Mata Fina, a dark tobacco from Brazil. The blend is finalized with an exclusive hybrid seed the company has named Nicadán. The resulting smoke is exceptionally smooth and elegant, with notes of pepper, citrus, leather and fireplace.
$12-$16  Buy now!
Honeywell Turbo on the Go! Personal Fan

Honeywell's Turbo on the Go! Portable fan is a summer essential. Operated by battery or USB, Turbo on the Go! is extremely compact and weighs about a ½ a pound making it easy to fit in any beach bag. With its easy-to-fold and hang handle, Turbo on the Go! is the must-have accessory to keep you cool no matter where your summer adventures take you.
$10.39  Buy now!
BUMP IT OFF
A reusable silicone sleeve, BUMP IT OFF by Goddess of Gadgets fits on your hand in multiple positions, allowing you to concentrate scrubbing power in the palm of your hand or your fingertips. With gentle bristles on one side and smooth bumps on the other, the cleaning possibilities are endless. Great for cleaning the grill, woven patio furniture, sand off buckets, summer fruits and veggies — the possibilities are endless!
$9.99  Buy now!
Pine Mountain ExtremeStart Firestarter
This year, give dad a box of 12 ExtremeStart™ Firestarter from Pine Mountain to make sure his grilling game is unmatched. The ExtremeStart Firestarter is small, easy-to-use, mess free and takes the hassle out of starting a fire. Simply place the firestarter on the grill grate and light the wrapper at the indicated arrows. Then, set your charcoal on top of the starter and watch the coals turn gray in minutes for a delicious barbecue within minutes. Your dad will thank you when his famous bacon cheeseburgers are char-grilled to perfection.
$5.99  Buy now!
FilterBuy Filters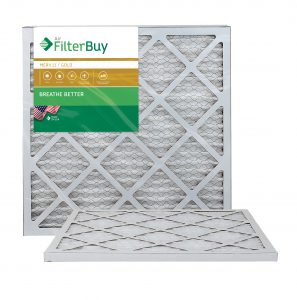 FilterBuy helps make the home and office filter replacement process exceptionally easy with over 600 sizes of filters for more than 40 brands, and a custom manufacturing team that can handle virtually any request. FilterBuy offers one-stop filter shopping, providing an easy platform for you to shop for well-priced filters from air purifier filters, AC filters, HVAC filters, furnace filters, and whole-house/office filters needed in any size in the comfort of your home. Give the gift of a auto renewal subscription! For dad's convenience you can arrange to have new replacement filters automatically arrive to you at the interval you want. Now you can breathe easy knowing your filters are not out-of-date and that the replacement is set to arrive when you need it.
$4.99 and up  Buy now!
Floral Simplicity Scented Sachets
We all know the Dads that let their closest, gym bags, man caves, bathrooms…get a little stinky, don't we?? Floral Simplicity offers scented sachets and home fragrances for every season and occasion! Strong enough to make a difference, subtle enough to not overpower. The Laundry Basket is a fan favorite, offering the perennial favorite fragrance of freshly laundered linens! Inspired by fluffy, fresh warm laundry, this classic scent combats odors with a crisp and clean aroma. Do him, and yourself a favor, gift Dad a scented sachet and enjoy lovely, pure fragrances for months to come!
$2.95  Buy now!
*All images courtesy of respective companies. – Splash Magazines is not paid for this content though some of the items are linked to affiliate links.