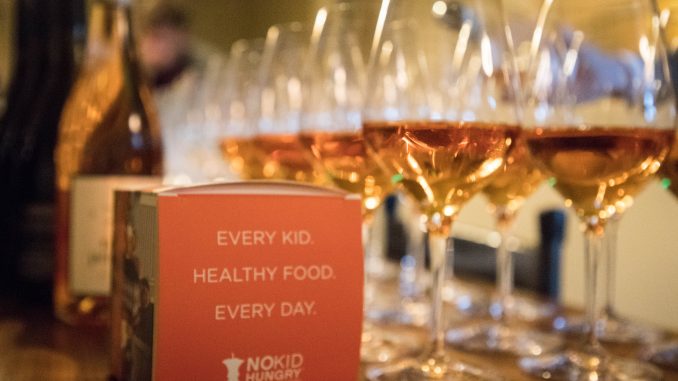 Chart-topping rock group X Ambassadors will headline Los Angeles' Taste of the Nation event on June 3 at Media Park in Culver City. The band will provide a live soundtrack to this annual walkaround tasting event, which brings together 60 of LA's best chefs, mixologists, breweries and wineries to support the No Kid Hungry campaign to end childhood hunger in America.
In addition to amazing music, the lineup of chefs is equally impressive, beginning with Chef Chair Dakota Weiss of Choice's Sweetfin Poke. Co-chef chairs are Nick Shipp of Upper West and Top Chef alumus Bruce Kalman of Union.
"Taste of the Nation events provide a unique opportunity for attendees to enjoy the best your city has to offer in food and drink. Thanks to our partnership with Citi, we look forward to bringing together culinary and musical artists for a can't-miss event experience to benefit No Kid Hungry," says Jill Davis, Share Our Strength's Vice President of Corporate Partnerships and Taste of the Nation.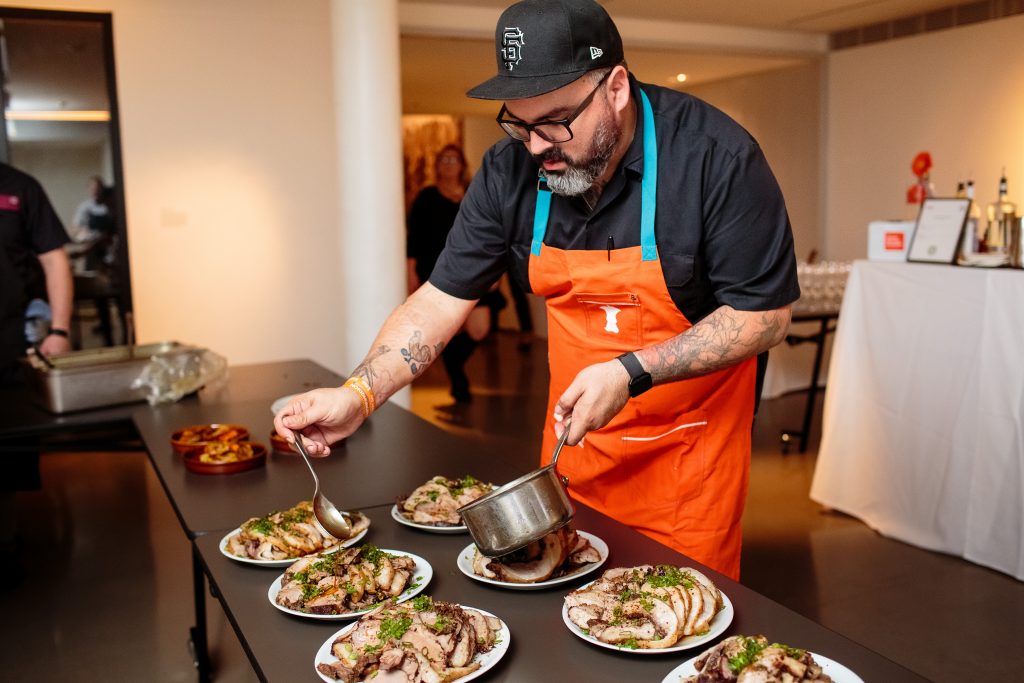 Artists, including the chart-topping rock group X Ambassadors; breakout singer-songwriter Caitlyn Smith (who has also composed songs for Dolly Parton, Garth Brooks and Meghan Trainor); empowering pop songstress Betty Who; and R&B-soaked pop band, The Shadowboxers (currently on tour with Justin Timberlake), will headline the celebrated events, providing a live soundtrack to evenings of unforgettable gastronomic creations. The full list of performances at Taste of the Nation for No Kid Hungry events are below:
• Washington, D.C. April 9 at the National Building Museum: Caitlyn Smith
• New York City April 18 at Brooklyn Expo Center: X Ambassadors
• Miami April 27 at Ice Palace Films Studios: Betty Who
• Los Angeles June 3 at Media Park: X Ambassadors
• Chicago August 29 at Revel Fulton Market: The Shadowboxers
"We are excited to once again offer performances from a number of amazing artists as part of the Taste of the Nation series to support No Kid Hungry's fight against childhood hunger," says Jennifer Breithaupt, Global Consumer Chief Marketing Officer, Citi.
Citi has been a Core Partner for Share Our Strength's No Kid Hungry Campaign since 2014 and is a Co-Presenting Sponsor of Taste of the Nation. Citi cardmembers can support the fight against childhood hunger by attending the Taste of the Nation events and can also enjoy special benefits, such as early purchase of tickets, VIP entry lines and special access to lounges in select cities.
For additional information and to purchase tickets, please visit: No Kids Hungry
About Taste of the Nation
Every year, the country's best chefs, sommeliers and mixologists join together with one goal in mind: end childhood hunger in America by supporting Taste of the Nation® for No Kid Hungry presented by Citi® and Sysco®. In 20 cities across the nation, guests of Taste of the Nation can sip and sample gourmet creations from each city's premier culinary talent and participate in unique food, travel and lifestyle auctions – all while raising funds for No Kid Hungry, Share Our Strength's campaign to end childhood hunger in America. Since 1988, Taste of the Nation has raised more than $98 million.
About No Kid Hungry
No child should go hungry in America, but 1 in 6 kids will face hunger this year. Using proven, practical solutions, No Kid Hungry is ending childhood hunger today by ensuring that kids start the day with a nutritious breakfast, eat healthy summer meals, and families learn the skills they need to shop and cook on a budget. When we all work together, we can make sure kids get the healthy food they need. No Kid Hungry is a campaign of the national anti-hunger organization Share Our Strength. Join us at NoKidHungry.org.
About Citi
Citi offers its credit and debit cardmembers access to tickets to more than 12,000 events annually through Citi® Private Pass®, the bank's entertainment access program. Citi Private Pass provides special access to presale tickets and VIP experiences to some of the world's biggest artists and events ranging from music, sports, dining, theater, comedy, festivals, and other live entertainment. For more information, please visit citiprivatepass.com or follow @citiprivatepass on Twitter.