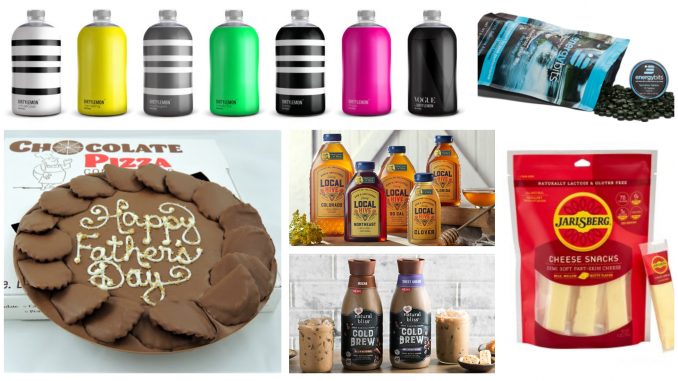 All items listed from most to least expensive.
KRUPS SUB Home Beer Dispenser
KRUPS SUB Home Beer Dispenser (Available at Crate & Barrel in New York and California) – If you enjoy sipping on brewery-fresh craft beers at your local taproom, you'll be delighted to learn you can recreate those same fresh flavors at home. The KRUPS SUB is a revolutionary home draft system that sits right on your countertop and keeps beer fresh, cold and carbonated from the first glass to the last – for a perfect pour every time.
$179.00  Buy now!
IfOnly's Vegan Pantry Makeover and Health Workshop for Men
The perfect gift for a vegan that wants to introduce their husband/father/brother/boyfriend/friend to vegan eating. In this class you will learn about eating vegan while staying strong and healthy. Benefiting Alex's Lemonade Stand
$185  Buy now!
GrowlerWerks uKeg
The original uKeg 64 is a mini keg in the size of a half-gallon growler, keeps beer cold, fresh and carbonated for two weeks. On the go or at home. Durable, double-wall vacuum insulated stainless steel. CO2 regulator cap with customizable tap handle and gauge. Includes two 8 gram CO2 cartridges. GrowlerWerks even has a Beer Dad gift pack. For last-minute sons and daughters or spouses, printing a picture of the pack when ordering and giving it to dad over one of his favorite craft beers can still happen.
$149-$229  Buy now!
Backyard Steakhouse Crate
Grilling is not just cooking a steak, it's an art. The Backyard Steakhouse Crate's essential grilling tools and exclusive steak sauces will turn any backyard BBQ chef into a full blown pitmaster.
$119.99  Buy now!
VIVA XXXII Tequila – Extra Anejo
Tasting Notes: The longer lasting aging process brings forth fruit notes with delicious hints of caramel, sandalwood, and honey on the palate. Giving it a fully body with an exceptionally smooth finish.  Process: The extra Anejo is rested for a minimum of 3 years in American Oak Barrels, giving it a dark amber color. It has a remarkably rich and balanced profile.
$100.00  Buy now!
Volcan De Mi Tierra Cristalino
Volcan De Mi Tierra is Moet Hennessy's first premium tequila. The hand-crafted spirit pays homage to Jalisco, Mexico's unique terroir by blending 100% blue agave from the low- and high-lands – an industry first. The resulting liquid features nuances from both areas to create its complex and unique style.
Volcan De Mi Tierra Cristalino is an Anejo, aged for many months with different cask finishes, with the color extracted. While a clear liquid, the taste still delivers incredible depth, richness and complexity of an aged tequila, which is best appreciated neat or over ice.
$60  Buy now!
Yonanas Classic
Yonanas is the small kitchen appliance that instantly turns frozen fruits into smooth, soft-serve textured desserts. Designed with health in mind, the machine compliments a variety of dietary restrictions and produces treats that contain NO dairy, NO added sugar and NO artificial ingredients.
$49.99  Buy now!
VIVA XXXII Tequila – Reposado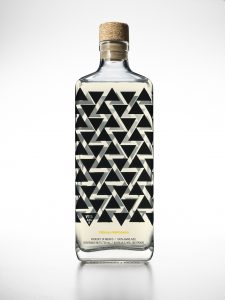 The aromas are agave-forward with vanilla. A hint of toasted nuts lend a crisp, buttery balance with a medium finish of vanilla and floral notes that create a well-rounded, refined and delicate taste.
$45.00  Buy now!
Dirty Lemon
Each beverage in Dirty Lemon's range starts with fresh squeezed lemon juice, ocean minerals and sea salt (electrolytes). This base is blended with powerful herbs and botanicals to create a full flavored functional offering with low calories and only 1 gram of sugar (found naturally lemon juice).
Dirty Lemon's refreshing and sippable elixirs come in flavors such as +collagen, +charcoal, sleep, +ginseng, +matcha, +rose, and a collaboration with Vogue. In addition to their great taste, they offer a wide-range of health benefits, such as improved digestion and sleep.
$45/case  Buy now!
VIVA XXXII Tequila – Joven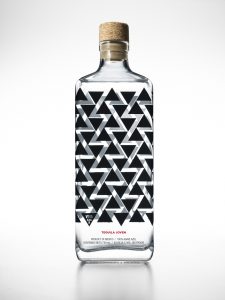 Tasting Notes: With an agave-forward aroma, the flavor features notes of lemon peel, white pepper and yerba Buena. The taste is crisp and clean, with a medium-to-long finish.
$40.00  Buy now!
Barceló Imperial Onyx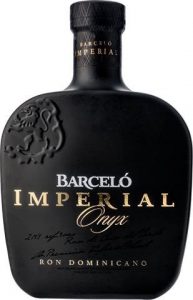 Dads rule, so this Father's Day scrap the basic socks, ties and sports memorabilia and gift dad a bottle worthy of a king with Barceló Imperial Onyx – an exquisite rum possessing a taste of unprecedented intensity.  The newest addition to Ron Barceló's exceptional and award-winning portfolio, Imperial Onyx ($39.99) is a rich blend of premium rums aged for 10 years in ex-bourbon casks with a "heavy char" grade that is filtered through onyx stones, which give Imperial Onyx the mysticism that characterizes this unique rum. The spirit possesses an amber mahogany color with a robust structured body and a taste profile featuring toasted aromas with a subtle touch of cherry, coffee and dried fruits as well as deep notes of wood and vanilla, creating an intense sensation that ends with a long and persistent aftertaste.
All hail the dads!
$39.99  Buy now!
YourSuper Power Matcha Mix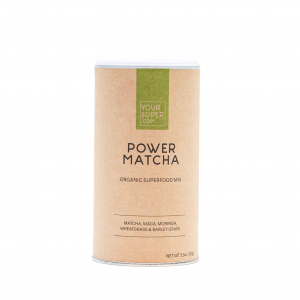 Start your day with CLEAN energy. This Matcha mix is made of energy and focus enhancing superfoods. 100% natural, organic, and delicious.  Simply stir in water, almond milk, smoothies or any breakfast!
$29.90  Buy now!
Purity Vodka
While most vodka's are distilled 3-5 times, Purity is distilled 34 times to create the perfect cut, hence the gorgeous diamond-esque bottle. This Swedish vodka is renowned for its perfect balance of complexity and smoothness. Purity Vodka is certified organic and gluten free vodka so it will work for anyone.
$24.99  Buy now!
Original Soupman Chicken Noodle Soup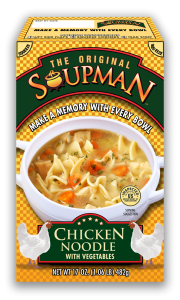 Fresh chicken with carrots, potatoes, asparagus, parsnips, yellow squash, brussels sprouts and cabbage simmered in a savory chicken broth.  Each individual container holds 17 ozs of delicious soup. That's 2 bowls per container. Make a memory for $2 a bowl!
$24.96/6 pack Buy now!
Yummy Cupcakes
Shopping for the right Father's Day gift doesn't have to be hard, especially if Dad has a sweet tooth. He's sure to love anything you get him, because it came from you, but why not give him the sweetest gift – Chocolate Dipped Cupcakes, the new hot item from one of the originators of gourmet cupcakes….Yummy Cupcakes!
Yummy Cupcakes uses wholesome, top quality ingredients in each of its decadent creations from its cupcakes in a jar to its cupcake biscotti and cupcake parfaits. With so many flavors to choose from along with Vegan, Gluten-less and Sugar-free varieties.
$22 – $45  Buy now!
Zaca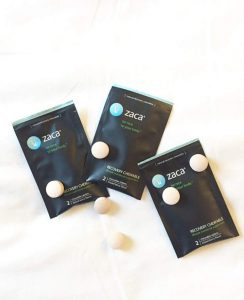 Dad can enjoy a few cocktails, extensive travel, or a particularly rigorous workout, without paying the price later! This all-natural supplement blends herbs, antioxidants, and electrolytes to accelerate recovery! The premium formula utilizes proven ingredients to help stave off fatigue, foggy head and nausea that can follow a night of indulgence.
$20.99  Buy now!
Munk Pack Oatmeal Fruit Squeeze
This ready-to-eat oatmeal, packed with grains and fruit bites, is perfect for a quick breakfast/snack on the go! Available in five flavors, including Apple Quinoa Cinnamon, Maple Pear Quinoa, and more, they are gluten-free, non GMO, vegan and offer 6G of fiber. https://munkpack.com/
$14.24  Buy now!
Veestro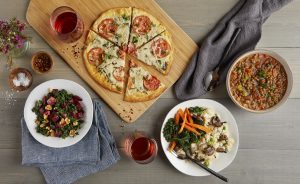 Dad will love the gift of no-cook meals this Father's Day! As the leading plant-based meal delivery service, Veestro offers over 50+ a la carte chef crafted meals and a number of meal packs perfect for Dad – think Protein Power Pack, LunchBox Pack and more. The meals come frozen, ready for you to simply heat and serve – ultimately giving dad the gift of spending less time in the kitchen or behind the grill! All meals are 100% plant-based, made with organic ingredients and preservative free.
$10.00 – $12.00 per meal  Buy now!
ENERGYbits
Get dad a bag of ENERGYbits algae tablets for Father's Day this year! It's no secret that proper nutrition helps increase energy and overall health. ENERGYbits tiny tablets of spirulina and chlorella are dense with nutrition, including amino acids, more than 40 vitamins and minerals plus antioxidants. These wonderful bits are the perfect gift for any dad looking to maintain or improve his health. 
$8.00-$120.00 Buy now!
Ghost Scream Hot Sauce
Ghost Scream delivers true flavor from California grown produce with all fresh ingredients and no flake powders/oils that can be found in similar sauces. Plus, they're gluten-free and low in sodium and sugar – JACKPOT! Loaded with intense, mouth-enveloping flavor, these sauces do wonders when paired with beef, chicken, fish, rice, pizza, sandwiches or literally any food Dad wants to take to the next level in the spice department!
$8.00-$12.00  Buy now!
Swerve
Bake you dad some cookies using Swerve Sweetener. Swerve is a delicious natural sweetener that measures cup-for-cup just like sugar! Swerve is made by fermenting glucose (think of the brewing process), and contains no artificial ingredients, preservatives or flavors. It's zero-calorie, non-glycemic and safe for those living with diabetes, since it has no effect on blood sugar. Now dad can have his cake and eat it too! Swerve is available at major retailers and small natural markets throughout the US. It's also available on Amazon!
$7.99  Buy now!
Jarlsberg Cheese Snacks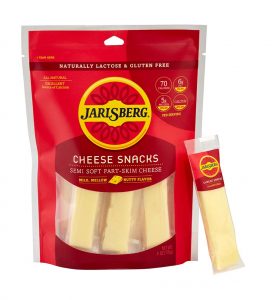 Fans can now savor the delicious classic taste of Jarlsberg Cheese, with a mild, mellow and nutty flavor, in this delightful, portable snack. Jarlsberg Cheese Snacks are naturally gluten and lactose free and were created to satisfy customer demand for more convenient, wholesome and delicious snacking options.  
These individually wrapped Cheese Snacks are ¾ oz in the stick format and will be an instant favorite go-to snack for all ages. Stats show that snacking is a booming, $87 billion business, and on the rise, with snacks accounting for 51 percent of all food sales. These new Cheese Snacks will fly off the shelves and appeal to consumers for picnics, back-to-school lunches, or wholesome on-the-go snacking. Every Cheese Snack is portion controlled with only 70 calories, and is an all-natural snack with 5 grams of protein.
$6.99  Buy now!
Chocolate Pizza
Father's Day gifts don't get any better than "Pizza & Wings" – you're talking dad's language now – but especially when you tell him you sent Chocolate Pizza and Peanut Butter Wings! Bingo! Dad will appreciate whatever you send him for Father's Day so why not skip the tie or sweater or hat and send him something he'll actually remember. Featured on Food Network, Home & Family Hallmark Channel, Pickler & Ben, Forbes and more Chocolate Pizza Company has been keeping dads happy with good chocolate for nearly 30 years.
$6.95 – $99.95  Buy now!
Fine Ground Sea Salt Almond Flour Cracker Snack Pack
Fine Ground Sea Salt Crackers make snacking ideal: Made with a nutrient-dense blend of nut and seed flour blend, Redefined with Rosemary Extract for product freshness, Provides a great source of Vitamin E & Manganese, Certified gluten free; free of all grains, soy, corn, dairy, and gums/emulsifiers, Paleo-Friendly & Non – GMO Project Verified.
$5.99   Buy now!
Rices Local Hive
Local Hive – Colorado -Pure as the driven snow and pollinated by the plains East of the Rockies, our Local Colorado honey is light – but rich – with a long floral finish.  Local Hive – Northeast – Following the nature of the rolling hills, our Northeast honey's flavor flows from sweet to floral, with a finish that is slightly bitter – never better.
$5.55  Buy now!
natural bliss® Cold Brew
COFFEE-MATE® natural bliss® Cold Brew Coffee is expertly crafted for those who like a deliciously smooth and bold cold brew. We start with the finest 100% Arabica beans steeped cool for 12 hours, then add fresh California milk and cream from cows not treated with added growth hormone*, natural flavor and just the right touch of cane sugar. GMO ingredients? Not in our cold brew coffee! Find in the Refrigerated Coffee and Juice aisle in Mocha and Sweet Cream varieties.  
*Milk and cream from cows not treated with added growth hormone. No significant difference has been shown between milk from rBST treated and non rBST treated cows.
$5.29  Buy now!
Zevia Cocktail Mixers
Effervescent with a hint of sweetness, our non-alcoholic mixers are a delicious and simple compliment to any cocktail, mocktail or straight out of the can.  Here at Zevia health and balance is key to a happy life with bubbles to boot. We feel strongly about reducing sugar consumption, using clean ingredients and creating delicious and refreshing beverages. You can find our passion throughout all of our products, from soda to energy to sparkling water – we've got you covered.
$4.99  Buy now!
Garden Lites Blueberry Oat Muffin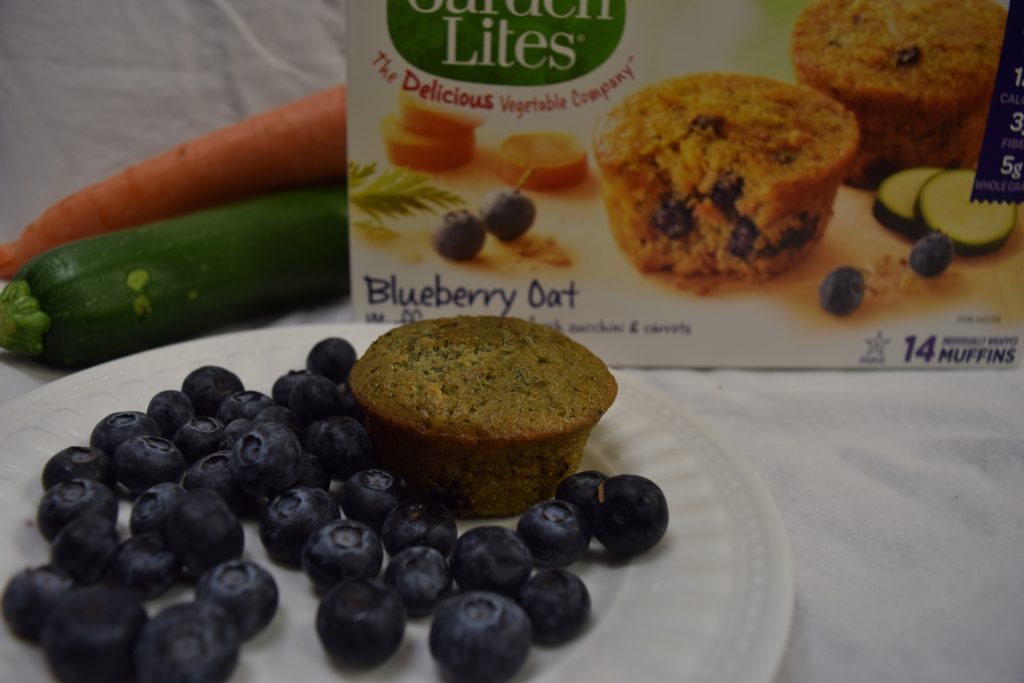 You'll never believe the first ingredient in Garden Lites Blueberry Muffins is zucchini! Heat in the microwave to enjoy a delightful Blueberry packed experience for only 120 calories.  Allergy-friendly! Gluten, Dairy & Nut Free
$4.99  Buy now!
Garden Lites Super Food Veggie Cakes
Packed with nutrient-rich superfood veggies like Kale & Cauliflower, Gluten Free and only 100 calories! The perfect snack or side dish
$4.99  Buy now!
Garden Lites Chocolate Muffin
You'll never believe the first two ingredients in Garden Lites Chocolate Muffins are zucchini and carrots! Heat in the microwave to enjoy a decadent lava cake experience for only 120 calories.  Deliciously moist and a good source of fiber.   Allergy-friendly! Gluten, Dairy & Nut Free
$4.99  Buy now!

Munk Pack Protein Cookies
With 18G of plant-protein per cookie, they are a delicious, on-the-go protein bar alternative. In flavors like Double Dark Chocolate and Peanut Butter Chocolate Chip, these vegan and gluten free cookies are soft baked and filled with 6G of fiber. https://munkpack.com/
$2.79-$16.79 for 6 count  Buy now!
 Hi-Chew
HI-CHEW Açaí and HI-CHEW Tropical Mix, with individually wrapped Kiwi, Mango, and NEW Pineapple flavors. The immensely fruity, intensely chewy candy brand has created two new product offerings that will take your taste buds on a vibrant escape.
HI-CHEW Açaí delivers a delicious burst of sweetness, including real chia seeds in each vibrant chew. The candy derives its rich purple color and real-fruit flavor from the açaí berry, which is high in antioxidants and known for its superfood properties. Each Açaí stick comes with 10 individually wrapped chews, giving fans a great way to enjoy this popular flavor on-the-go!
HI-CHEW Tropical Mix includes an exotic mix of flavors to provide a sweet treat for all the summer adventures ahead. Pineapple is new to the national HI-CHEW flavor portfolio, delivering a bright and juicy flavor with a balanced blend of sweet and tart.
$1.49-$2.99  Buy now!
*All images courtesy of respective companies. – Splash Magazines is not paid for this content though some of the items are linked to affiliate links.