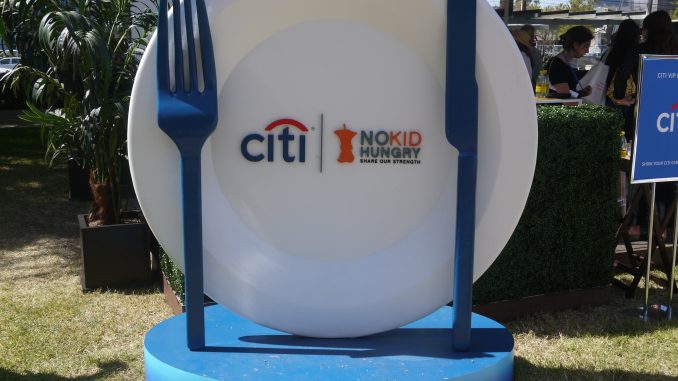 What more could one ask for on a Sunday afternoon than some of the most creative dishes you will ever taste to go along with wonderful cocktails, beer, wine all enjoyed while you hang out with some of the best chefs in the world. Don't forget the X Ambassadors playing about as up close and personal as you could ever experience. That was all apart of Los Angeles' Taste of the Nation for No Kid Hungry held at Culver City's Media Park on June 3rd.
One-hundred-percent of proceeds from the event benefit No Kid Hungry's work to end childhood hunger in America. Some of the programs include: breakfast at school, afterschool meals, food skills education and because it often is a forgotten time for kids, summer meals.
Los Angeles' Taste of the Nation Chef Chair and Bravo "Top Chef" alum, Dakota Weiss, is one of the most successful female restaurateurs in Southern California, with her Sweetfin Poké empire. Joining Weiss as co-chef chairs are James Beard Award nominated Chef Bruce Kalman of Union/Knead & Co. Pasta Bar + Market, and "Best Chefs of America" member Chef Nick Shipp of Upper West. Together the chef chairs welcomed Los Angeles' best culinary tastemakers, who will provide guests with scrumptious bite-size fare, craft cocktails and delectable desserts. The list of over 60 chefs and bartenders was simply incredible and it included: Chefs Mary Sue Milliken and Susan Feniger of Border Grill and another Top Chef alum, Chef Joe Sasto and Chef Kyle Johnson along with many other chefs.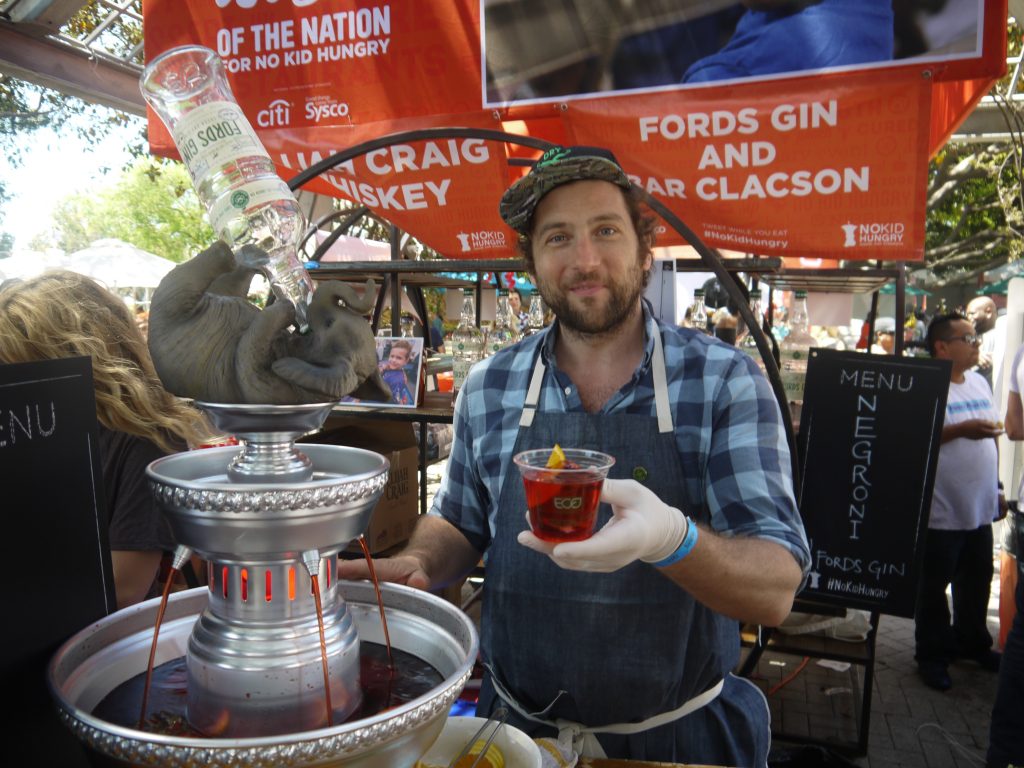 Simply enjoying a perfect Sunday afternoon in Los Angeles with all of the incredible food and beverages would have been enough to make anyone happy, but on this day guests were treated to something a little extra. X Ambassadors performed two special acoustic sets during the event, with lead vocalist and lyricist Sam Harris, along with his older brother and keyboardist Casey Harris and drummer Adam Levin putting on a flawless performance and closed the afternoon with their hit "Renegades".
There are a number of fantastic food events that you can experience throughout the year, but if you are looking to not only enjoy exquisite food while mingling with a whose who of the culinary world, Taste of the Nation gives you all of that while you also know that 100% of your ticket goes back to helping make sure no child goes hungry with the help of No Kid Hungry.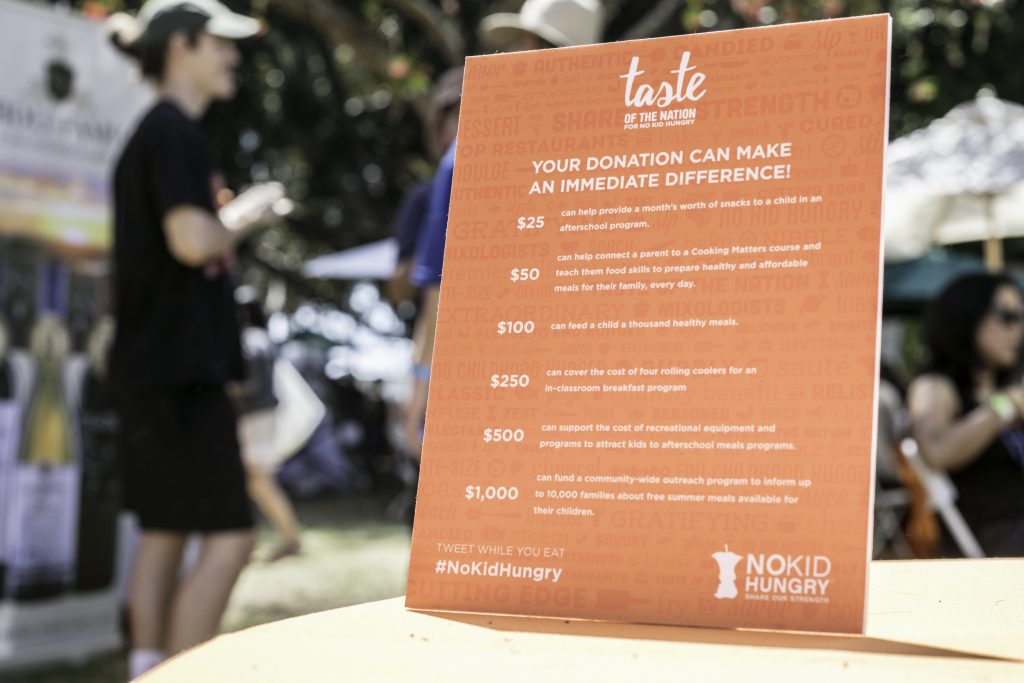 For additional information and to purchase tickets for future events, please visit Events.NoKidHungry.org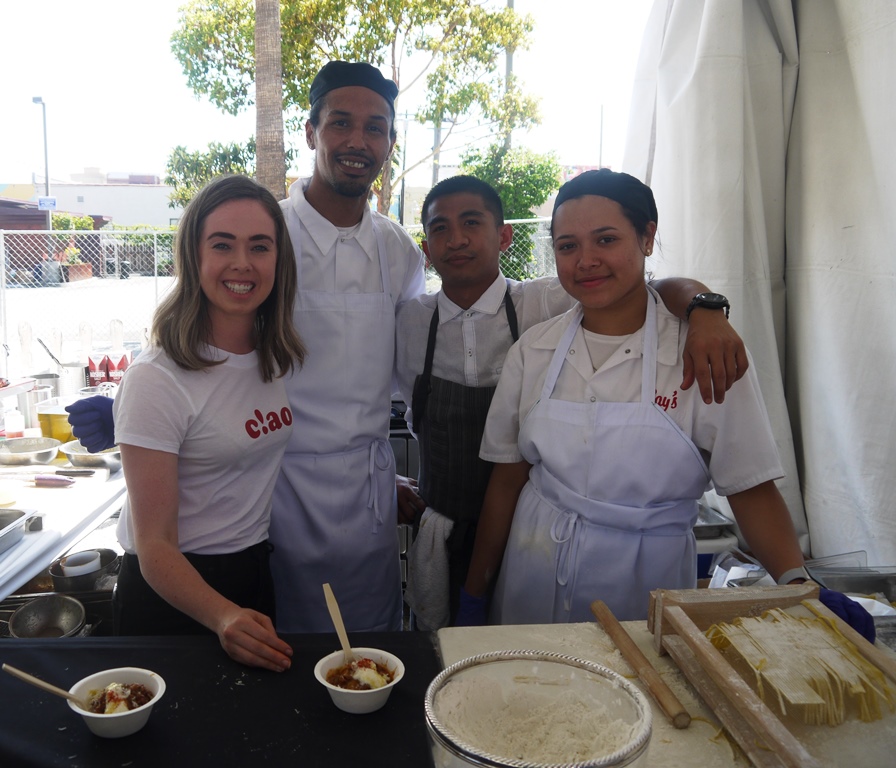 About Taste of the Nation  
Every year, the country's best chefs, sommeliers and mixologists join together with one goal in mind: end childhood hunger in America by supporting Taste of the Nation® for No Kid Hungry presented by Citi® and Sysco®. In 20 cities across the nation, guests of Taste of the Nation can sip and sample gourmet creations from each city's premier culinary talent and participate in unique food, travel and lifestyle auctions – all while raising funds for No Kid Hungry, Share Our Strength's campaign to end childhood hunger in America. Since 1988, Taste of the Nation has raised more than $98 million.
About No Kid Hungry
No child should go hungry in America, but 1 in 6 kids will face hunger this year. Using proven, practical solutions, No Kid Hungry is ending childhood hunger today by ensuring that kids start the day with a nutritious breakfast, eat healthy summer meals, and families learn the skills they need to shop and cook on a budget. When we all work together, we can make sure kids get the healthy food they need. No Kid Hungry is a campaign of the national anti-hunger organization Share Our Strength. Join us at NoKidHungry.org.
About Citi
Citi offers its credit and debit cardmembers access to tickets to more than 12,000 events annually through Citi® Private Pass®, the bank's entertainment access program. Citi Private Pass provides special access to presale tickets and VIP experiences to some of the world's biggest artists and events ranging from music, sports, dining, theater, comedy, festivals, and other live entertainment. For more information, please visit citiprivatepass.com or follow @citiprivatepass on Twitter.