The BroBasket's was created to be the gift of gifts for any man. Think of a gift that you would love to receive and you have ventured into the vast world of the BroBasket. From the world of spirits, to beer or if your dad is into health and fitness, this Father's Day, BroBasket has the perfect gift that is packed with goodies and will truly make you dad feel special on his day.
The Irish Coffee BroBox is perfect for the dad who loves a more adult coffee. This basket comes with: Baileys Irish Cream, Jameson Irish Whiskey, Kahlua, Caribbean Coffee and Nonni's Dark Chocolate Biscotti along with a card from you.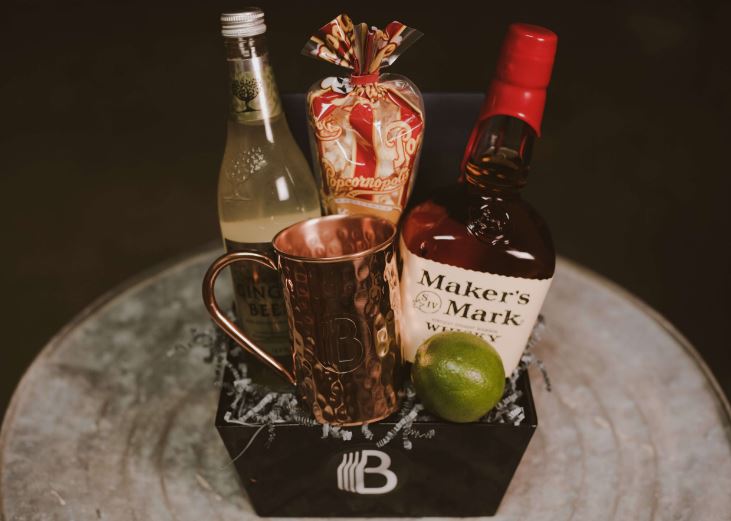 Kentucky Mule BroBasketIf you dad loves whiskey and mixology, the Kentucky Mule BroBasket is simply Bourbon + ice = Lots-o-fun! The basket begins with 750ml of the flavorful Maker's Mark® Whiskey and then to create the perfect mule you get a 15 ounce copper mug to drink from, a bottle of Fever Tree® Ginger beer, fresh limes and for a snack you also receive a bag of Popcornopolis Gourmet Flavored Popcorn. If you dad loves a mule, this gives him the opportunity to make a perfect one without leaving his home and everytime he takes a drink from that copper mug he will think of you.
The Fitness BroBox™ provides dad with a number of healthy alternatives, if he is into that sort of lifestyle. The Jack Links beef jerky makes a great protein filled snack on the go, the healthy snacks are there when you need a little bit more to snack on, Pure Protein and Kind bars are great before or after the gym for those gym rats on the go, the whey protein is a gym must for all people into their fitness, and the muscle milk makes for a great way to pound some protein.
Don't limit your gifts to just Father's Day, the BroBasket is perfect for any occasion including: birthdays, wedding, groomsmen, any holiday or simply just to say thanks!
For more information, visit: BroBasket