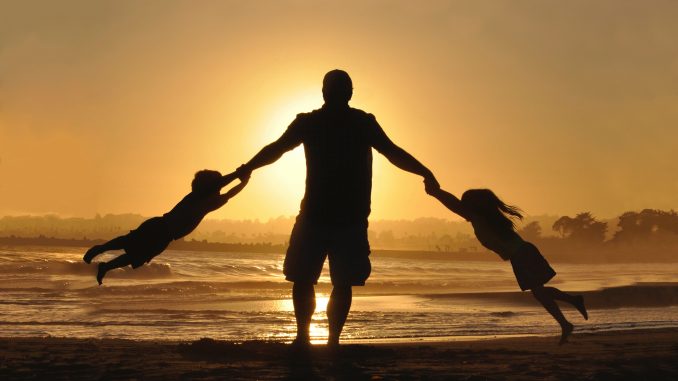 Father's Day is upon us. What to do? Read on for ideas that will delight your Dad.
Does Dad want to learn more about grilling?
A Grilling Class:
Fairmont Chicago, Millennium Park, 20 N. Columbus Dr., is rocking out this summer with new Sunday Grillin' Sunday classes. Every Sunday from 11:30 a.m. to 1 p.m., guests can join Executive Chef Sean Curry and the Columbus Tap culinary team for professionally taught, fully interactive grilling classes outside on the restaurant's outdoor drive, across from Millennium Park. Participants will also get to enjoy their newly grilled creations for lunch following each lesson. The Sunday Grillin' Sunday class schedule is as follows:
June 17: From the Vacatan: Red Snapper Tikin Xic A La Pescadero Tacos with Black Beans, Rice and Pickled Vegetables.
June 24: Beef Lovers: Grilled Prime Ribs, Grilled Fingerling Potatoes and Greek Style Grilled Asparagus.
July 1: Filipino Pig Roast: lechon, crispy garlic fried rice and grilled pinakbet.
Does Dad enjoy eating out?  From the city to the suburbs, from rooftops to ground level, lots of choices.

Where to eat:
AIRE Chicago, one of Chicago's hottest and most sensational rooftop decks, has partnered with Kuma's Corner for a summer pop-up grill every Saturday from 4 – 9 p.m.
El Tapeo Modern Spanish Kitchen is celebrating World Tapas Day with an exclusive Pimenton de Cerdo tapas dish on Thursday, June 21 with a portion of proceeds benefitting the Hinsdale Humane Society.
Latinicity offers Bottomless Brunch every Sunday 11 a.m. to 3 p.m.! Enjoy endless plates and bottomless brunch cocktails for $34.99.
Hotel EMC2's 120-seat contemporary American restaurant, the Albert, embodies the spirit of the restlessly curious and unconventional. The perfect place to engage, stimulate and revive the palate, the Albert's outdoor patio is now open for the summer season.
Fairmont Chicago, Millennium Park and Columbus Tap are now offering a new chef-made Picnic in the Park menu for guests and locals to enjoy summer in Millennium Park June 1 – September 3.
Shore Club, Chicago's hottest lakefront destination at North Avenue Beach, is officially open for the season.
Perry's Steakhouse & Grille (5 Oakbrook Court, Oak Brook, IL 60523; 630-571-1808) knows how to prepare the perfect bone-in ribeye steak. Chef Grant Hunter, Corporate Chef at Perry's Steakhouse & Grille, shares his pointers for home grill masters.
When you get tired of cleaning the grill, take the night off and bring the party to Perry's Steakhouse & Grille. Make reservations by calling (630) 571-1808 or by visiting
perryssteakhouse website
June 17 is Father's Day and Prairie Grass Cafe's (601 Skokie Blvd, Northbrook, IL 60062; 847-205-4433) co-chef/owners Sarah Stegner and George Bumbaris are offering guests their annual Father's Day Brunch buffet—a memorable and delicious way to show Dads how much they are loved and appreciated.
The Father's Day Brunch Buffet will be served buffet style from 9:30 a.m. to 1:30 p.m., Sunday, June 17. The price is $51.00 for adults and $18 for children 10 and under. View the full Father's Day Brunch menu Online. Reservations are strongly recommended. Reservations can be made at prairiegrasscafe.com. Link to menu
Does Dad love adventurous musical experiences?
A Cultural Experience All Year – Season's tickets for Dad
Chicago Sinfonietta, has officially announced the 2018-2019 season! Deeply inspired by their longstanding mission of diversity, unity and equity through varying individual and cultural perspectives, the season is aptly themed "Variations on a Dream."
Does Dad like to remember the "good old days"?
Nostalgia
Now available to the public, The Studs Terkel Radio Archive features interviews from Studs Terkel's hour-long daily radio show which ran from 1952 to 1997 on WFMT in Chicago, during which he conducted over 5,600 interviews.
Does Dad enjoy a change of scene?
A Little Travel
Eaglewood Resort & Spa is pleased to announce their 10th Annual Sounds of Summer concert series. The free weekly concerts will feature live performances every Friday and Saturday night at 7 p.m. from Friday, May 25 to Saturday, September 22.
Photos: Heron Agency and vendors noted unless otherwise noted.