Planet Hollywood Resort & Casino offers a name that needs no introduction. Planet Hollywood is simply an iconic name which draws people on name recognition alone. Planet Hollywood decided that isn't enough: they began a renovation in 2017 – to keep the high standards that began the day they opened – to coincide with their ten-year anniversary.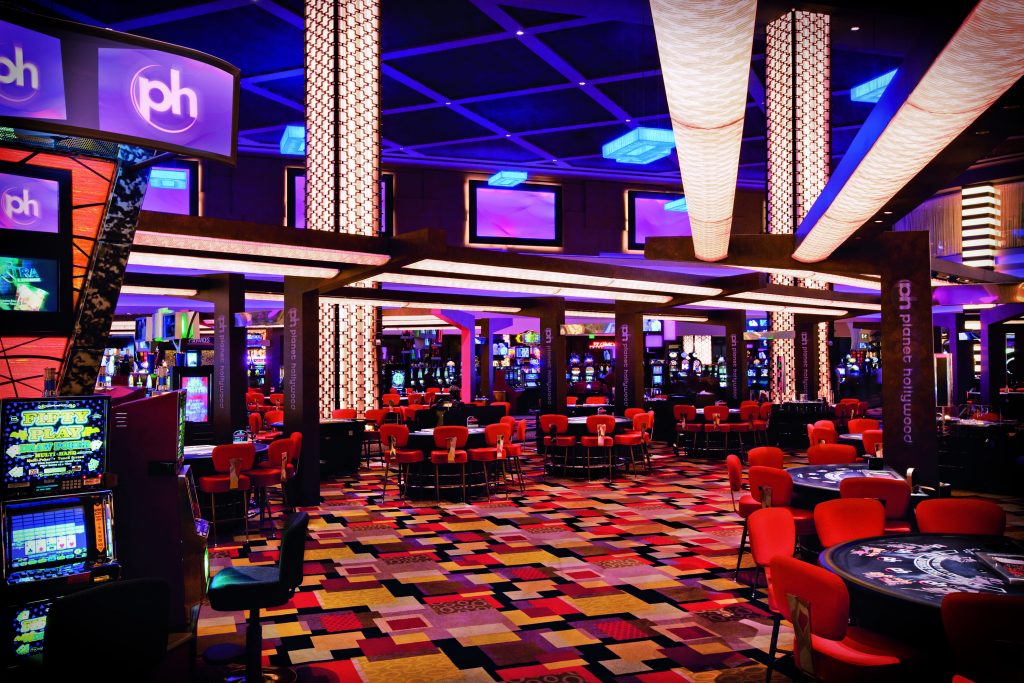 From the moment you walk into Planet Hollywood you will feel 100% Las Vegas. A glorious and vibrant casino that features dancers distracting you from your blackjack hand to one restaurant after another that will leave you feeling like a king. Finally, the rooms that have been remodeled and in such a manner that you are treated to Las Vegas and Hollywood. Lest we forget about the entertainment. Planet Hollywood outdid themselves, moving from Jennifer Lopez to the "Gwen Stefani – Just A Girl" residency that kicks off on June 27th inside Zappos Theater.
Planet Hollywood puts you right in the middle of all of the action on the Las Vegas strip and the rooms give you views of all the action. The Ultra 2 Bedroom Panorama Suite gives you a 180-degree view of the Las Vegas Strip in our new Panorama suites! Bright, bold and spacious, these suites offer luxury bedding, an over-sized soaking tub and designer touches throughout. The Ultra Boulevard Suite is over 1800 square feet of pure Vegas living with an amazing view, a dining area, a lounge-style room that is completely separate from the bedroom and to get the party really going, the room has a suspended sofa.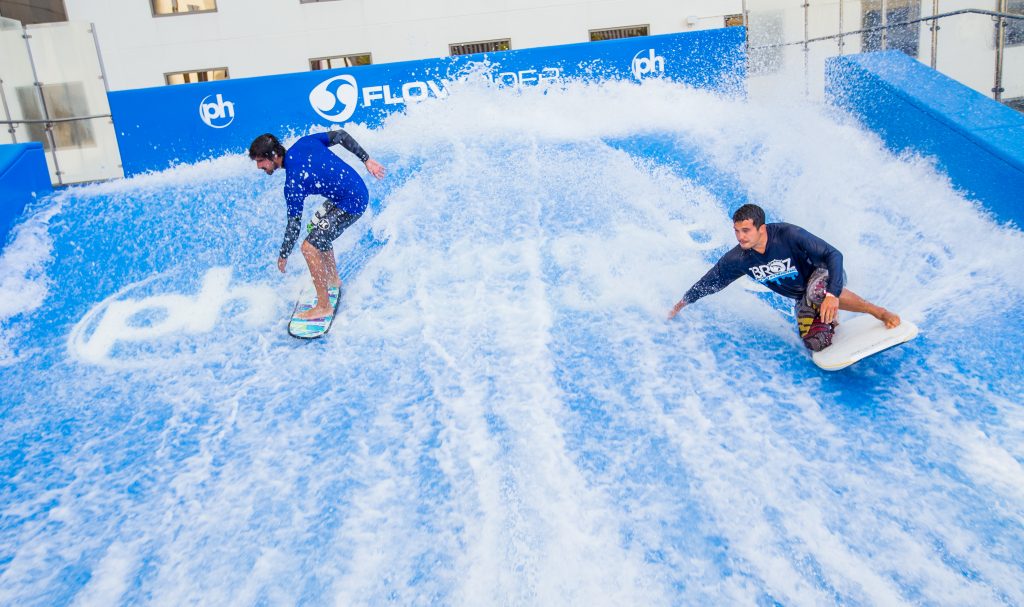 While you certainly can enjoy the sun at the two pools at Planet Hollywood, as well as having the option to play a little blackjack under the sun, the true fun comes at The FlowRider. This stand-alone wave machine allows you the chance to experience board-sport at Planet Hollywood without the fear of wiping out as the surface is designed to absorb the energy of impacts.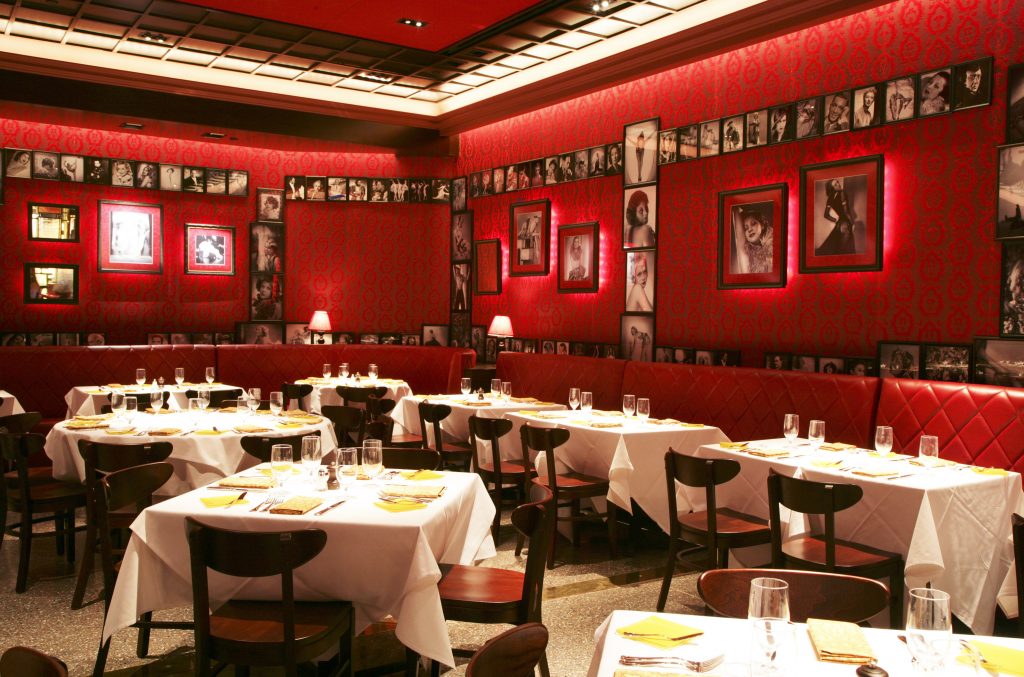 Las Vegas has no shortage of steak houses and if you are looking for simply a great steak the option are truly endless. If you are looking for an experience and a memorable evening in a setting that is the quintessential old school steak house that will take you back in time, then the Strip House is for you. The dim lights, the dark colors, the intimacy to go along with the incredible service all leave you with an experience in a venue that is just as memorable as the meal itself. I don't think you could possibly go wrong with any steak on the menu from the New York strip, to a grass-fed steak that is simply flawless in every possible way and if you are on a date and are looking to share, the 24 ounce center cut Chateaubriand simply is a must. Bacon seems to be an ingredient that finds its way on every menu in so many ways these days, but few have created a dish as flavorful as the Strip House Roasted Bacon. The bacon is thick and is everything you love about bacon, but the richness is balanced perfectly with the freshness of an arugula salad that is topped with slow-roasted cherry tomatoes and then it is topped off with feta cheese and a refreshing Greek vinaigrette. The flavor combination really awakens your taste buds while still making sure that the bacon remains the focal point of the dish.
The Strip House is far from finished as we saved two of the best for last. A cocktail that fits the ambiance of the Strip House is the old fashioned, but they don't just make any typical version, what they created was in my opinion the best old fashion you will ever taste. While giving you a slight twist to the original, what you are left with the 30 day barrel aged old-fashioned is the smoothest version imaginable. It is difficult to decide if it is the small batch aging that sets this apart or the fact that they use McKenzie Rye as the whiskey and then they add Rhum Clement and complete the cocktail with Luxardo Maraschino and Bourbon Cherries.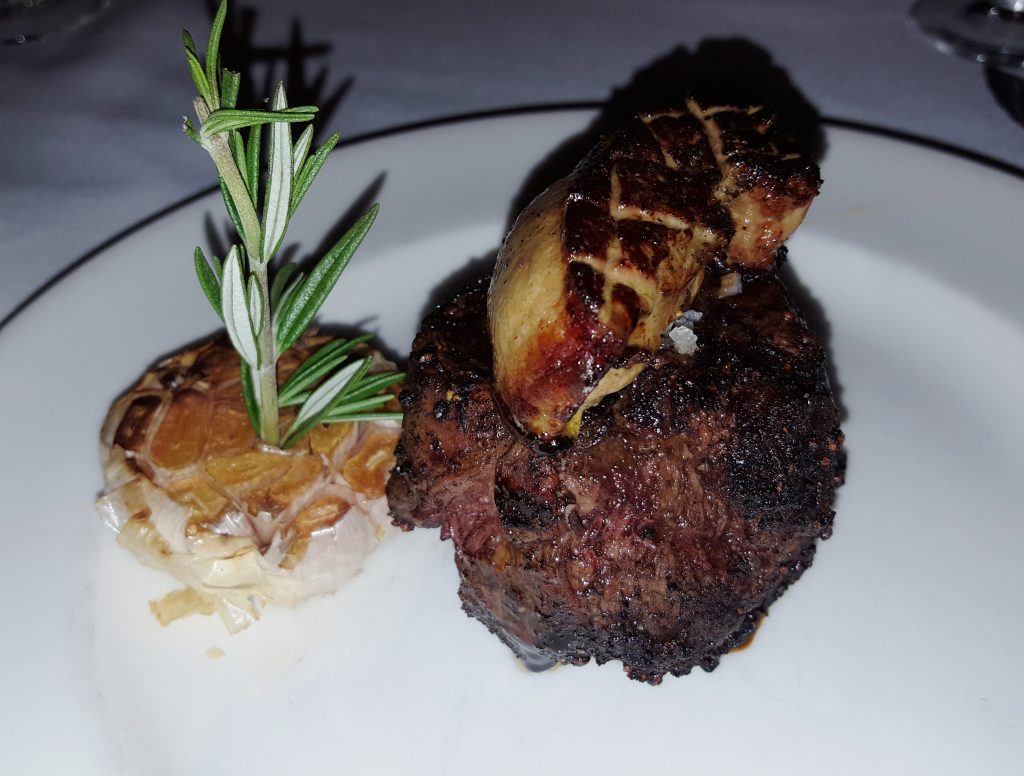 Grass fed steak with foie gras
While you are sipping your old fashioned or if you prefer a dessert wine, the only way to finish off your Strip House experience is with the famous Strip House 24-layer chocolate cake. Don't bother counting the layers, there are 24, just bring plenty of friends to help you take down this moist, monstrous and over-the-top chocolaty adventure. If you are looking for that one memorable dining experience while in Las Vegas, you certainly will get that from the Strip House.
Café Hollywood is a new entry to the Planet Hollywood culinary family and has quickly gained a reputation for creating a very elevated café experience. Open 24 hours a day, you can't go wrong whether it is some early morning breakfast such as decadent as the croissant French toast that is is dipped in creme brulee batter. Later in the day it only gets better with dishes such as seared ahi tuna or any dish with their beautifully prepared pork belly. The spicy brussels sprouts are roasted and given a nice crispy char and are brought to life with a Sriracha mayonnaise and then given and over-the-top flavor combination of pork belly and lime crema and then it is all topped off with a fried egg. Finally, the pork belly ramen is such a wonderful and flavorful dish that it is almost hard to believe that with everything else that Café Hollywood has on the menu they could prepare this dish at such a high level. The shoyu base broth is very flavorful while still allowing all of the other ingredients to shine. The dish is highlighted by the richness of the pork belly, but all of the fresh ingredients such bean sprouts, bok choy and bamboo shoots all come together in a wonderfully well rounded ramen dish.
Koi and their famous crispy rice, the award-winning Spice Market Buffet that is everything that you want in a Las Vegas buffet experience, P.F. Chang's, Yolos Mexican Grill and the casual but fabulous sandwich shop Earl of Sandwich. Finally, don't let the normally long line deter you, Gordon Ramsay Burger is worth the wait. If all of that was not enough, Planet Hollywood is encircled by Miracle Mile Shops, home to more than 170 specialty stores and even more restaurants to choose from.
Planet Hollywood has taken everything that you could possibly want in a Las Vegas trip and put it all under one roof. A seemingly endless lineup of restaurants, scintillating rooms, glorious views, a casino that is beautiful and vibrant and shopping that includes so many stores you are likely to need a second suitcase to bring all of your goodies home. Las Vegas is full of options, but if you want them everything under one roof, Planet Hollywood is the destination for you.
For more information, visit: Planet Hollywood