All items listed from most to least expensive.
The Jinx by Isti
The Jinx is the perfect bag now that school is back in session for homecoming, movie nights, or simply just to show off your on trend fashion while walking from class to class. The leopard print is fun and flirty, and the bag is big enough to fit all your pens, pencils, and even the biggest smartphones (don't tell your teacher).
$75  Buy now!
Ozone Design, The Art of Socks
Ozone Socks was founded in 2000 with the vision that a pair of artful socks could be the secret weapon of one's attire, an opportunity largely untouched by the fashion industry. Since then they have been releasing exciting, innovative collections ever since — continuously pushing the boundaries and expanding the functionality of an oft-forgotten garment. In everything we do, we strive to define (and redefine) The Art of Socks. Ozone partners with family-owned mills in Columbia, France and Japan that allow them to produce our unique socks with the best materials the industry has to offer. Textiles ranging from fair trade cottons to angora wool to 220-count monofilament nylon provide a foundation of superior quality for each and every style. Ozone evens offers a Sock of the Month Club. It doesn't matter your style, gender or occasion, Ozone has a pair of socks for everyone!
$13.99-$75  Buy now!
Octopus Watch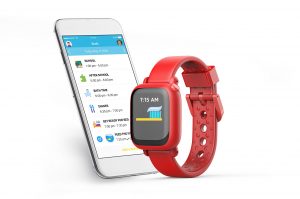 This amazing timepiece alerts kids when it's time for daily tasks such as brushing their teeth, getting their shoes on for basketball practice, to feed the fish and more! Giving parents a welcomed break from nagging the kids! The amazing Octopus Watch is a fun and easy way to foster responsibility, independence and self-esteem. It is the training wheels for good habits by giving kids reminders of everyday tasks!
$59.99  Buy now!
Star Print Chambray Shirt
Blu & Blue is an eco-friendly and sustainable clothing line for kids ages 0-16 years old. Made from butter-soft fabrics, Blu & Blue is comfortable, adorable and affordable. Perfect for a classic back-to-school look, Blu & Blue is a must-have brand for kids.
$57.95  Buy now!
Better Living LOOEEGEE™
LOOEEGEE is the new hygienic solution for a clean toilet bowl that also saves you time and effort. 30 micro squeegee blades are built into the non-stick flexible silicone pad, providing an easier and more effective way to clean the smooth, curved surface of your bowl. There are no more dirty bristles, germs or drips with the LOOEEGEE Hygienic Toilet Squeegee. Forget scrubbing, make your life a little easier and swipe your toilet clean with LOOEEGEE.
$40  Buy now!
Mini Rodini Unicorn Case
This Mini Rodini Unicorn case is perfect for back to school, it can be used as a small pouch or pencil case. Perfect for back to school purchases, Kodomo Boston has a curated selection of amazing pieces for kids. The slow-fashion retailer is known for its socially conscious choices and adorable styles.
$29.00 Buy now!
Better Living LOOEEZ™
LOOEEZ is the new hygienic solution for a clean toilet bowl that also saves users time and effort. The patented six blade rubber helix head provides an easier and more effective way to clean the smooth curved surface of the toilet bowl. There are no more dirty bristles, germs or drips with the LOOEEZ Hygienic Toilet Squeegee.
$25 Buy now!
Grand Trunk Puffy Travel Pillow
Sure, you could use your favorite bed pillow at college, but do you really want to look like a rookie your first semester ? The answer is, no. Instead carry this puffy, portable, lightweight and machine washable pillow. This pillow packs neatly into its own stuff sack to keep you comfy in your dorm room or a weekend adventure!
$24.95  Buy now!
7 Cup Ready-Pour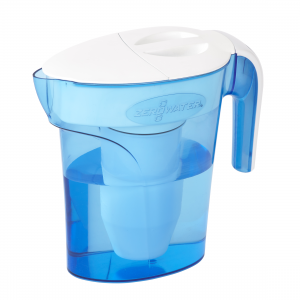 With the 5-stage water filter, ZeroWater reduces 99.6% of all Total Dissolved Solids, leaving you with clean, pure tasting water! Our 7 Cup Ready-Pour has an ergonomic design to fit the mini-fridge in dorm rooms. Send your students off to college with easy access to clean water.
$21.99  Buy now!
See Me Read – Set of 3 Personalized Early Reader Storybooks, Level 1
Make learning to read fun! Spark your child's desire to learn to read with these three storybooks, personalized with your child's name throughout the text and illustrations! Each story features fun animal characters, short sentences, and beginning level sight words to engage and educate little ones.
$19.99  Buy now!
SmartSweets
SmartSweets are yummy gummy bears that contain only three grams of sugar per serving, that's 1/8 the amount of regular gummies and just 80 – 90 skinny calories per bag. They taste so good, you won't miss the sugar. A great dessert for the lunchbox!
$19.99 for six bags  Buy now!
UrbanHalo
Back to school sports are almost in session and cute gear is a must-have! UrbanHalo is the fashion forward headband that every young gal needs! Buttery soft (NON-nylon) tech fabric ensures all day comfort without a tension headache. Moisture-wicking magic not only absorbs sweat, it pulls the salty wet annoyance away from skin and eyes. Ever heard of "raw edges" – this genius design allows for each halo to stay in place AND be folded/scrunched to allow for different styles!
$15.00  Buy now!
Grow Fragrance
Keep your home and fabrics smelling great this back to school season! New to the market, Grow Fragrance came out of a desire for a product that smelled like amazing candles we all know and love, but was toxin free and made from 100% plants. The Bamboo scent is fresh, airy and clean, Bamboo has notes of green foliage, citrus and pink peppercorn. If a warm summer day had a smell, Bamboo would be it!
$12.00  Buy now!
Ghost Scream Vindaloo Curry
Getting back into a healthy eating and cooking routine this school year is easy with Ghost Scream's NEW Vindaloo Curry! A spicy curry concoction made with the rare and rambunctious Moruga Scorpion Pepper! Give it a go on seafood, chicken, lamb and roasted veggies; the combo of fresh onions, garlic, coconut oil and peppers creates quite a sumptuous experience!
$10.00 Buy now!
CordSkinz
A lightweight, flexible skin that fits over your headphone wires. It protects and gives you a tangle-free experience every time. No more pulling tangled cords out of your pocket or backpack! If your kids are like mine their headphones get tangled into the messiest knot you've ever seen. It is close to impossible to get it untangled, leaving them with a ball of useless cords. Made in the USA, this product comes in nine different colors making it easy to match your kid's style and personality. This earbud wire covering is an accessory and protector all in one. They will love to rock them and you will spend less money replacing headphones!
$9.99  Buy now!
Woofie
It's hard to believe that the start of school is just around the corner. On the big first day, get THE shot of both the kiddos and fur babies with Woofie™! Woofie™ makes capturing the perfect shot of your pet easy – it's designed to fit on your phone, holding your pet's treat in place so they stay camera ready. As you focus the shot, the dog stays focused on their treat – photo perfection!
$9.99  Buy now!
PBfit
PBfit is a healthy alternative to traditional peanut butter—it's a powdered peanut butter that you can mix right into your smoothies or recipes. With a dash of organic coconut palm sugar and salt, Pbfit lets you keep the nutrients, along with the peanut butter taste you love, but lets you ditch the fat and calories. Perfect for the lunchbox staple — PB&J!
$7.98  Buy now!
Chocodate
Back to school snack alert!! A chocolate treat that is healthy too? It DOES exist! Chocodate is the ultimate snack to enjoy when you're craving a sweet treat. They have taken sweet, rich, chewy dates, stuffed them with Vitamin E packed crunchy almonds, and enrobed that amazing combination in European grade chocolate. The result is an exotic, deeply satisfying delicacy that will make you feel like you've been transported to the Arabian Desert. Chocodate is a healthier (and delicious) way to add some chocolate to your day!
$6.93 Buy now!
About You by Elizabeth Pipko
Clear and direct as song lyrics, these poems possess a rare power: to console and inspire readers who, like the ice skating competitor who wrote them, know what its like to feel cold inside.   Elizabeth Pipkos emotionally candid poems invite us to share in her personal coming-of-age journey as she confronts love and loss for the first time. Though this book is geared toward teen readers, its themes will resonate with anyone who has navigated heartbreak and emerged with a strengthened sense of self. Caitlin Doyle, Winner of a Dorothy Sargent Rosenberg Poetry Prize and the Anne Kaufman Poetry Prize through the National Foundation for Advancement in the Arts
$3.99-$8.99  Buy now!
Woodland Writing Pals
These cute woodland creatures are erasers doubling as pencil sharpeners. The rabbit and fox are bound to be your new favorite writing accomplice, each wearing a little backpack to hold your pencil shavings. Each Woodland Writing Pal stands 2 inches tall.
$3.99  Buy now!

Welch's Fruit Snacks Superfruit Mix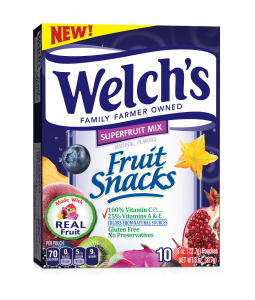 Right on time for Back To School season is the newest offering from everyone's favorite brand, Welch's Fruit Snacks. Like all Welch's Fruit Snacks varietals, Superfruit Mix is made with fruit as the 1st ingredient and is gluten-free. With buzzy flavors like pomegranate-passionfruit and Starfruit-Kiwi, in every delectably chewy bite, Superfruit Mix will be your new go-to for back to school snacking.
$2.99 per 10ct box  Buy now!

Casio ClassPad.net Version 1.0
Designed as a one-stop shop for educators and students, ClassPad.net is an all-in-one web-based mathematics creation and discovery resource geared for the K-12 level and beyond. ClassPad.net helps students delve into mathematics and enhance their understanding of related concepts utilizing one program, where previously several pieces of software might have been necessary. Due to the increasing dominance of touchscreens, ClassPad.net is designed to be equally usable by keyboard/mouse and touch-based platforms. Students and teachers can go to ClassPad.net and draw geometry figures freehand and input calculations as they would on real scratch paper. Users also have the ability to plot data points, and add text labels, expressions, and pictures to graphs or geometry diagrams. Version 1.0 of the software offers all of the features included in the beta version as well as new additions such as dynamically linked representations, additional types of graphing interactions, improved authoring tools, and more. Version 1.0 of ClassPad.net is available for free via any modern web browser on various platforms, including Chromebook, iPad, PC, and Mac.
Free  Buy now!
*All images courtesy of respective companies. – Splash Magazines is not paid for this content though some of the items are linked to affiliate links.