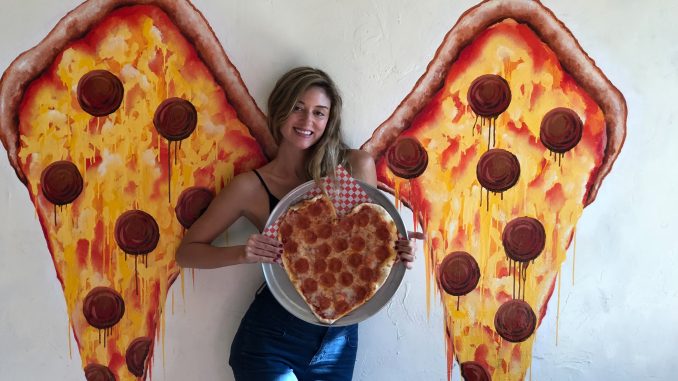 Not all pizza is created equal. That is pretty obvious if you have tried more than one pizza in your life, but D'Amore's Pizza makes sure not only aren't they equal, but they truly create the most Italian pizza in all of Los Angeles. It also doesn't stop at pizza, they have fresh and clean ingredients and flavors in every item on the menu and you can taste that in every bite of regardless of what you order.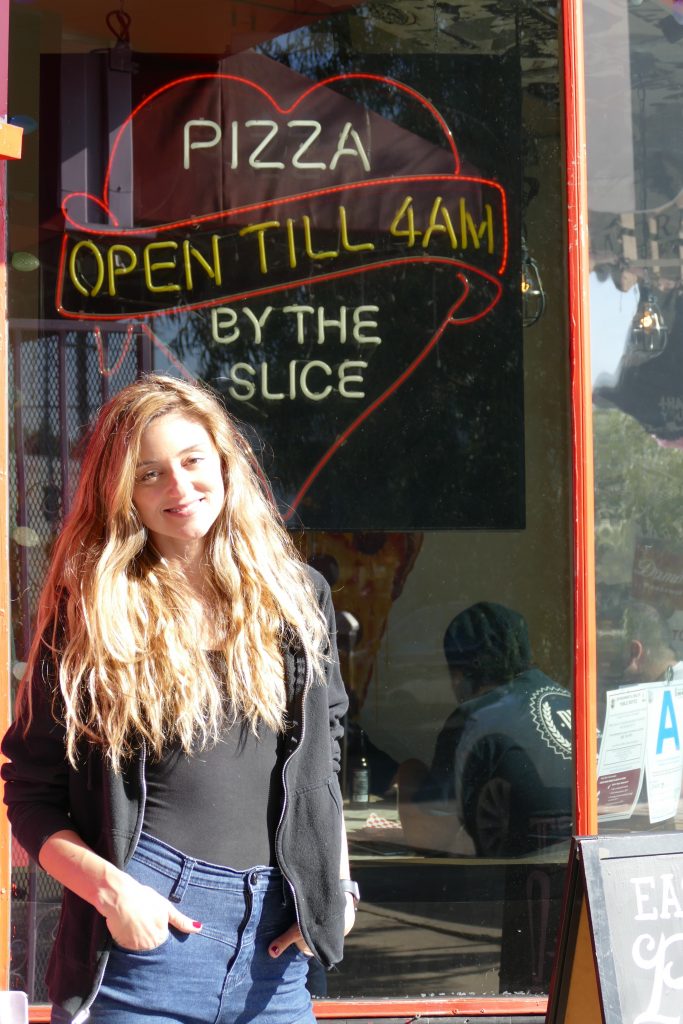 Ingredients are obviously the key to any great pizza, but as Caroline D'Amore, co-owner of D'Amore's Pizza, said, water is the key. That is why a while back D'Amore's decided to just get water delivered right from Italy, along with olive oil, tomatoes and flour. This seems like literally the secret sauce as to why D'Amore's Pizza is so good, but Caroline isn't too afraid of that secret getting out. The simple fact is there is no one else who wants to put that extra cost into your pizza. The difference is evident with the first bite of that crispy, fresh crust that is the same on every slice, whether you order an entire pizza or you wander in for a slice at 3:55 a.m.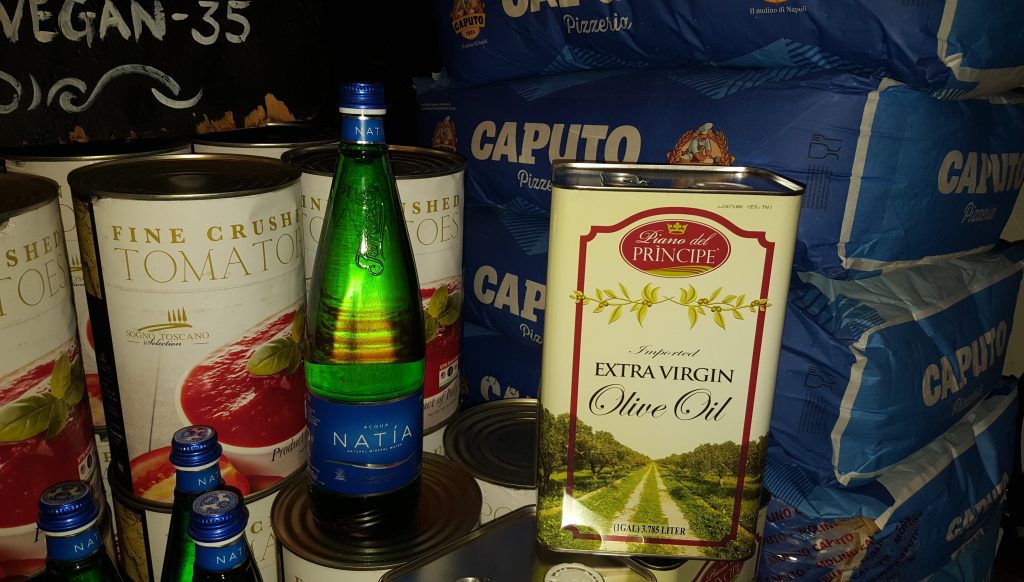 The ingredients might not be a secret, but the sauce is. It has been a family recipe since Caroline's grandma perfected it back in Italy in 1927. Then Caroline's dad started making pizza in Los Angeles over 30 years ago using that same recipe and now D'Amore's has seven locations throughout Los Angeles.
D'Amore's has a seemingly endless lineup of specialty pizzas including such favorites as: margherita, Hawaiian and meat lovers and if you love vegetables, you will not find a better pizza than the grilled vegetable pizza that is piled high with ingredients. Of course you can make your own pizza with a long list of fresh ingredients and then you can choose from the thin and crispy crust, Sicilian or the gluten-free version that you would never know was gluten-free. D'Amore's also has the giant and very full calzone or stromboli if you prefer that over pizza.
The only reason you might not order pizza at D'Amore's is that you know how good the pasta is and it is one of the toughest decisions you will ever have to make, pizza or pasta? The eggplant parmigiana is as good as you will find anywhere. The sauce, cheese and ziti or spaghetti are all wonderful, but the eggplant is clearly the focal point of the dish with it being so fresh and having this wonderfully crisp batter that avoids that thick, overcooked crunchy texture that leaves you forgetting their is actually eggplant in there somewhere. There is the chicken parmigiana variety or if you want the best of both worlds, "Papa Joe's Special" actually has a combination of both in one dish.
You could not mention D'Amore's without mentioning the Italian meatless salad. A giant plate of healthy and fresh goodness that includes: romaine lettuce, diced tomatoes, black olives, garbanzo and red kidney beans, pepperoncinis and mozzarella chesse and then it comes with a wonderfully light and flavorful Italian dressing. If you saw Caroline you might think this is all she eats, but she eats pizza everyday and what keeps her so thin is the fact that D'Amore's does not have any preservatives in their food. So keep that in mind, you can eat pizza and not feel guilty, it just has to be D'Amore's pizza.
Caroline decided the sauce was just too special to only use in the D'Amore restaurants so she came up with Pizza Girl sauces. This soon to launch line will include three sauces: Marinara, Puttanesca, and Vodka Sauce and they are all certified organic. In addition, D'Amore's has a pizza truck to cater any type of event or celebration and this is not your typical food truck. They have an actual pizza oven inside of the truck so you are getting that fresh D'Amore's pizza every time.
If you are tired of cookie-cutter chain pizza and Italian restaurants and you want a real Italian dining experience D'Amore's is the pizzeria for you. You won't get anymore Italian than the food and the family and they bring a taste of Italy into every dish and you get the same great flavor at every single D'Amore's. One last tip, if you want fresh and crisp pizza that is just out of the oven, avoid those third-party delivery services, they aren't going to worry about getting your pizza to your still fresh and hot and they certainly won't be concerned about your pizza like D'Amore's will.
For more information, visit: D'Amore's