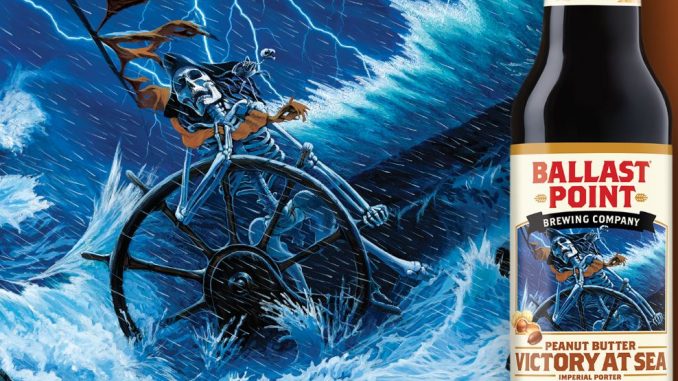 The original Victory at Sea from Ballast Point was such a wonderful beer that they decided to do a few different takes on their Imperial Porter. The wrinkle of the Peanut Butter Victory at Sea version with the hint of peanut butter, makes this a worthy addition to the Victory at Sea line.
Victory at Sea already came with a lot of nuances to it, beginning with the wonderful Caffe Calabria coffee beans. Dark and rich in flavor, the coffee will shine through in whatever variation of Victory at sea you choose while bringing very little acid to the beer. Immediately after the initial coffee flavor that hits you, the vanilla comes in a close second as it rides the coattails of the coffee through your palate. The peanut butter version brings both of those flavors in but then it adds a strong nutty flavor and creates a moderately sweeter version than the original. Ballast Point has done simply a nice of building flavors and the new addition of peanut butter doesn't take away from what you enjoy from the original it just adds a new depth to the beer. Like the original the Peanut Butter Victory at Sea comes in at 10% abv.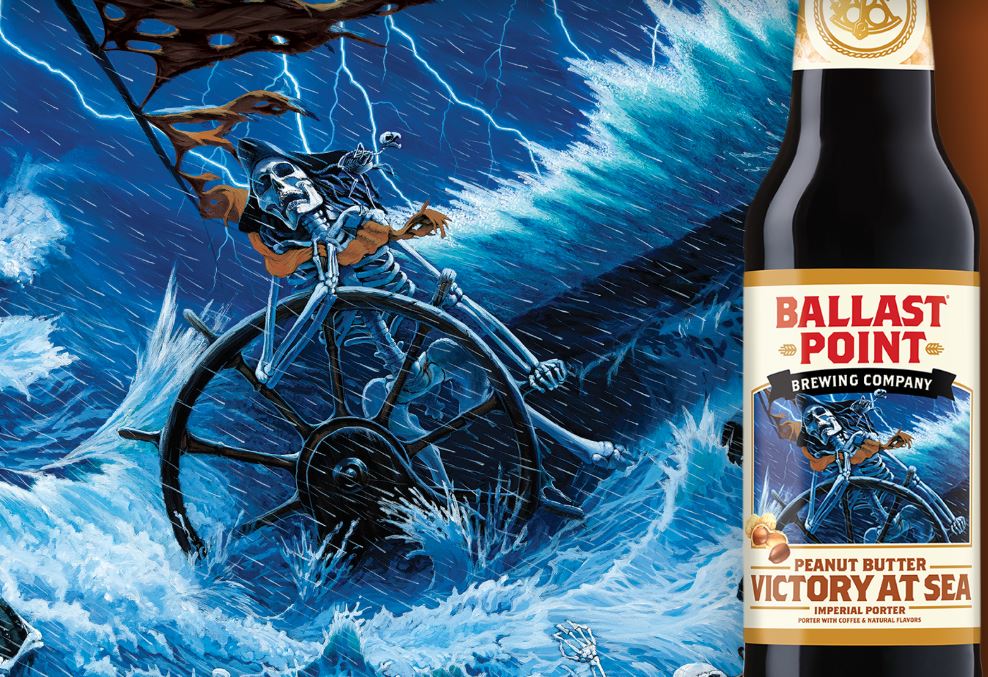 If you are looking to really amp up the flavor, Ballast Point teamed up with High West® Distillery to create a barrel-aged version, High West Barrel Aged Victory at Sea. This is a blend of Ballast Point Victory at Sea aged in High West's own bourbon & rye whiskey oak casks. You really can't go wrong with any version of Victory at Sea and trying every variety is going to be an enjoyable experience. One tip, it is best not to drink Victory at Sea right out of refrigeration, let it sit for a few minutes and warm up just a touch, it makes for a more enjoyable drinking experience.
For more information, visit: Peanut Butter Victory at Sea