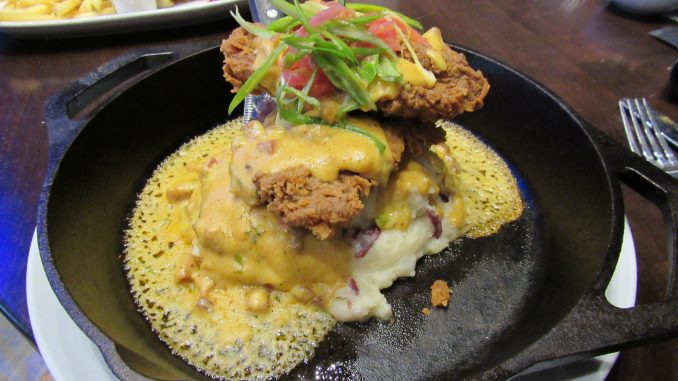 The House of Blues maybe the short move to GardenWalk in Anaheim and the stunning space quickly became the venue for live music in Orange County. While the music from world famous bands to up and coming local singers is always a draw, the food that the House of Blues is creating has become an equally big draw.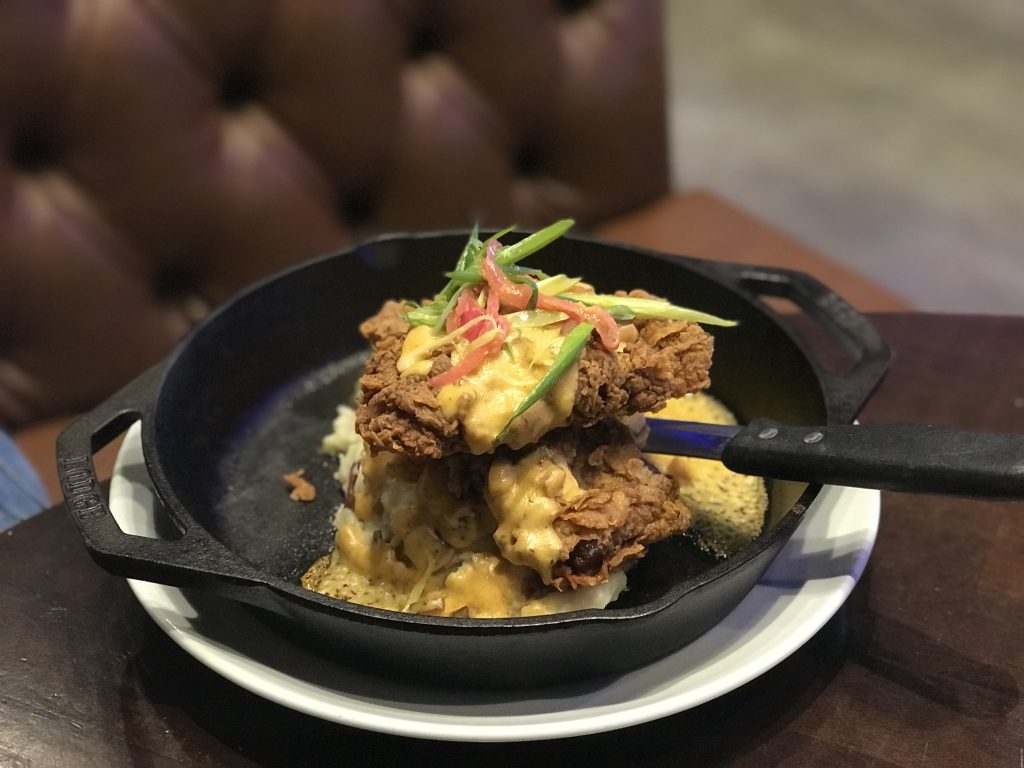 One taste of the menu would give you reason enough to dine at the House of Blues, but they decided to entice guests a little more with their new "kids eat free" on the weekends. From 11 a.m. to 4 p.m. every weekend, kids under the age of 12 eat free with the purchase of an adult entree. Kids get to choose from kid favorite dishes including: mac & cheese, hot dog, grilled cheese, mini cheeseburgers, chicken tenders and cheese or pepperoni pizza.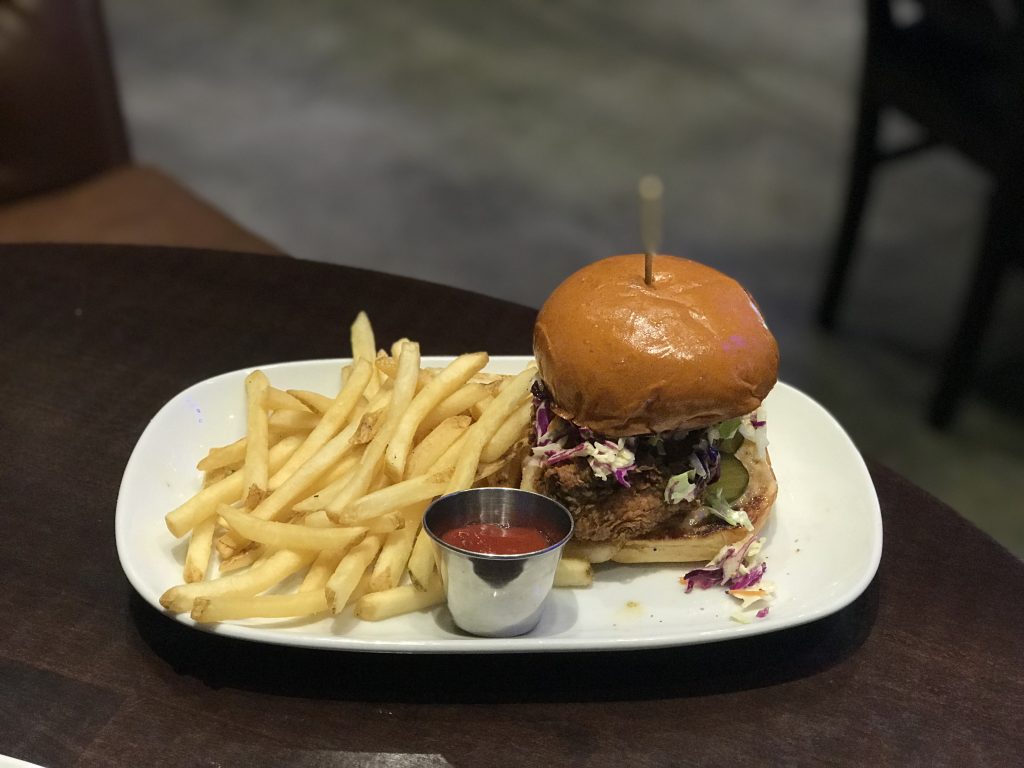 While the kids get to enjoy some of their favorites, the adult menu is a bit more creative and very tasty, so much so the children at the table might just be reaching for the adult menu next time you visit.
The House of Blues has a very southern centric menu and they bring all those amazing flavors from that region to every dish. The country fried steak is simply a great southern classic and while the USDA prime flat iron steak is cooked to perfection with a wonderful crispy breading, the andouille country gravy really is the centerpiece of this dish. All that rich flavor from the andouille comes through in this thick gravy that lends itself not only to the steak, but also the garlic mashed potatoes. If you are looking for chicken sandwich, you are not going to find one any better or bigger than the yardbird bourbon-battered fried chicken breast. You are going to have to try and figure out how to bite into it as it is just monstrous and somehow they keep the chicken breast amazingly moist and it comes with a side of slaw that brings freshness to compliment the bourbon batter that slathers the chicken. The House of Blues brings the use of their smokehouse to so many meats including: sliced brisket, pulled pork, smoked chicken and andouille sausage.
The House of Blues does not just cater to the meat loving group of diners as they now serve the Impossible cheeseburger, a vegetarian margherita flatbread with great contrasting cheese flavors of mozzarella and feta and topped with roasted garlic, balsamic tomato and basil.
The House of Blues is known for music and in terms of a concert venue it is hard to be the Anaheim location, but they also know how to cook. From a great happy hour to classic southern cooking and vegan food as well as kid-friendly menu, the House of Blues is crowd pleaser when it comes to their menu.
For more information, visit: House of Blues