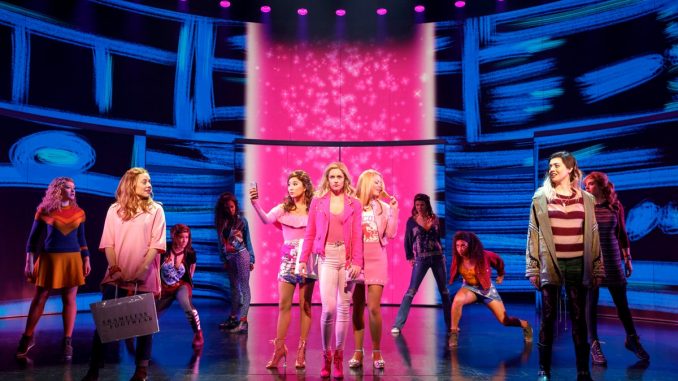 Just as entertaining as the original 2004 movie, Tina Fey's MEAN GIRLS packs a ferocious punch at the lives of teenage girls today seeking their own identity in the crazy world of high school. Add in belt-it-all-out-songs and high-energy choreography and you've got one fabulous night of theater!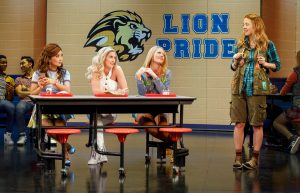 The plot maintains the same storyline as the popular movie, keeping many of the same funny one-liners and "Wednesday is Pink Day." The show has been updated to include all of the perils of social media, making mean even meaner.
Cady Heron arrives from the wilds of Africa where she was home-schooled to North Shore High School in the Chicago burbs. Will this naïve newbie find her way and make new friends? Can she rise to the top of the popularity pecking order? Cady takes on The Plastics, a trio of mean girls, led by the meanest of all, Regina George. Cady devises a plan to end Regina's reign and along the way she learns about loyalty, friendship and the pain of hurting those she cares about. It's teenage angst to the max.
The open run show is produced by the award-winning team of Lorne Michaels, Stuart Thompson, Sonia Friedman, and Paramount Pictures with director Casey Nicholaw (Aladdin, The Book of Mormon), composer Jeff Richmond ("30 Rock," "Unbreakable Kimmy Schmidt") who's also married to Tina Fey and lyricist Nell Benjamin (Legally Blonde). The sets, created by Scott Pask's fabulous digital backgrounds, are funky and jaw-dropping.
The sensational cast includes Erika Henningsen as Cady, Ashley Park as Gretchen, Taylor Louderman as Regina and Kate Rockwell as Karen. Stand outs include Barrett Wilbert Weed as Janis and Grey Henson as Damian, outsiders who long to be insiders. Kate Rockwell has the all the comedic chops down pat with just a look and steals every scene she's in. And boy, can these girls sing! Vocals by Louderman's Regina and Weed's Janis will simply take your breath away.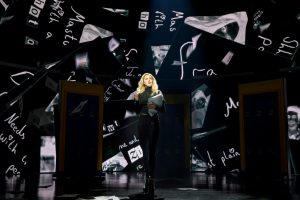 You're sure to have a "fetch" night! Mean Girls is playing at the August Wilson Theatre, 245 W. 52nd St. in New York City. For tickets, go to meangirlsonbroadway.com.
Photos by Mary Ellen Matthews and Joan Marcus