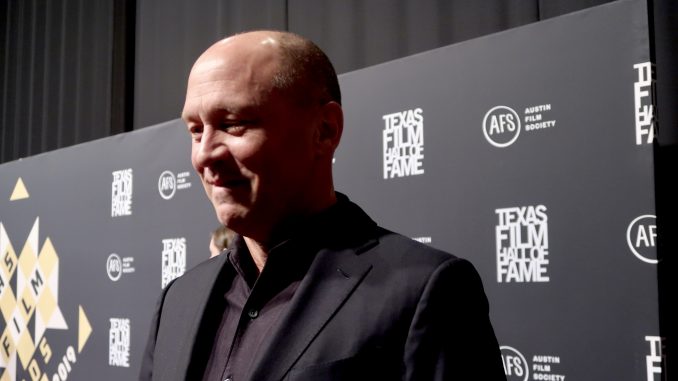 The 19th annual Texas Film Awards took place on March 7, 2019 at the Austin Film Society Cinema. The glamorous evening raised over $400,000 to support Texas films. The 2019 Texas Film Awards had many special guests including the 2019 Honorees: Brooklyn Decker (Rising Star Award), John Lee Hancock, Mike Judge, Gary Cole and David Herman (Star of Texas Award – 20th Anniversary of Office Space), Kathy Bates and June Diane Raphael (Presenters), Marc Maron and Lynn Shelton (MC's), Richard Linklater (AFS Founder and Artistic Director), Rebecca Campbell (AFS CEO), Holly Herrick (AFS Head of Film and Creative Media), Janet Pierson, Jackson Rathbone, Yen Tan, Kat Candler and many other guests.

The film "Office Space" had an special screening at the Paramount (713 Congress) on Wednesday March 6, 7:30pm, with Mike Judge, Ron Livingston, Gary Cole, and David Herman in attendance. The screening was sold out. The Star of Texas Award honored the film 'Office Space" on March 7th to the writer/director of the film Mike Judge and stars David Herman and Gary Cole. "Office Space"was a 1999 feature film debut which bombed in release and later become a cultural sentation on home video. Texas Film Hall of Fame honored its 20th anniversary.

Splash Magazines had a short interview with Mike Judge:
Yenis Monterrey.– Do you enjoyed the experience of your film "Office Space" in Paramount?
Mike Judge.– It has been 20 years since it came out. It didn't do so well when it came out, so it's really nice to have all of this at the AFS, I can't believe it, I wouldn't have even thought. Last night was so nice to interact with audience and experience the enjoyment of the audience, it was very satisfying.
Yenis Monterrey.- Is there any new project programed for you?
Mike Judge.- I have another season of " Silicon Valley" season 6 and I another show that hasn't been announced yet.
The annual sponsors for the 2019 Texas Film Awards: Amazon Studios, Arts + Labors, Bloomfire, Cultural Arts City of Austin Economic development, The Austin Chronicle, Farouk Chi| Biosilk, Foxtrot, H.E.B, Keller Williams, Art Works, Streams Space, SXSW, Texas Commission of Arts.
Follow Splash Magazines on Twitter @SplashMagWW Instagram @Splashmags Facebook
Follow Yenis Monterrey (Writer) Twitter @Foxactress Instagram @YenisMonterrey