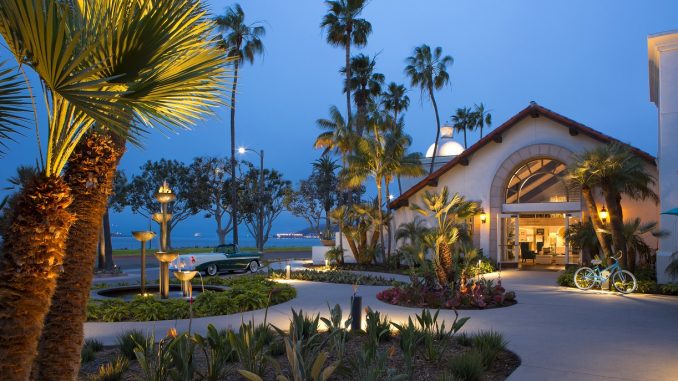 2019 marks the 60th year of the Kona Kai Resort & Spa, a historical and classic vacation spot that has kept that vintage feel, while updating their scenic resort. Shelter Island, just outside of San Diego, is home to this majestic vacation spot that is the perfect setting for Kona Kai as it makes you feel as if you are in a different world. It offers you a reprieve from the hustle and bustle of 2019, while spoiling you at the same time.
It is hard to have a vacation that offers weather that is as perfect as what mother nature delivers in San Diego. Kona Kai combines that weather with water experiences at every turn. It begins with the 170 luxury guest rooms, which includes 41 brand new suites, which offer breathtaking views of Point Loma Hillside and the San Diego Bay. There are a wide range of options once you venture outside of your room. You could start with water sports, including: paddle boards, sail boats and jet skis as well as the Kona Kai Marina, the closest marina to open ocean in San Diego with over 525 slips. If you just want to enjoy the marina and the spectacular skyline of San Diego, the beach bikes that Kona Kai offer for free allow you to venture up and down the marina, or make your way into town.
The feeling that you get on Shelter Island and at Kona Kai is pure relaxation. When it was created 60 years ago, it must have been with the idea to take you away from the rest of the world and enjoy all that Kona Kai has to offer. If you are looking to just relax at Kona Kai, they offer two pools to take advantage of the sunny Southern California days. Kona Kai recently added the Paloma Pool and Bar, an exclusive pool area for guests ages 18 and up. There is also a family friendly pool, so if you did bring the entire family this is the place to spend the day. Kona Kai has their own private beach that offers full service everything, along with a fire-pit that is perfect for that s'more's making experience as you sit around the fire once the sun goes down. Kona Kai has s'more's kits with everything you need. You don't need to worry about anything other than making sure you don't burn your marshmallows.
It would be difficult to find a day at Kona Kai without at least one wedding taking place. The picture perfect wedding setting is simply what everyone envisions, and that is not always easy to pull that off, but somehow Kona Kai makes it look easy. Kona Kai has a location for whatever type of wedding you want to remember for the rest of your life. You can choose from a private beach wedding, to the marina view lawn, the circle patio or you can enjoy the view with the skyline view park wedding. There are plenty of other reasons to celebrate at Kona Kai. They can take care of any type of celebration or family event and they can also take care of any business meeting and they have plenty of space for conferences. Whether it is family, friends or business associates, everyone will love the grounds and setting at Kona Kai.
To truly enjoy all that Kona Kai has to offer, one must experience what is one of the best spas on the west coast, SpaTerre. The new 7,020 square-foot spa features private treatments that are as wide-ranging as any spa you will ever visit. If you want a truly unique spa treatment, SpaTerre is one of only a handful of spas that have a quartz heated sand table. The therapeutic heated alpha-quartz sand bed is based on the ancient Greek concept of 'psammotherapy', which uses warm sand to alleviate pain and promote comfort. It will truly benefit every joint and muscle in your body and leave you feeling like a new person. You can also choose from the deep-tissue, mommy-to-be or a Swedish massage as well as some other unique treatments such as the Himalayan Salt Stone Massage that uses salt stones to work on muscles that are tight or sore. In addition there is a state-of-the-art fitness facility that has all of the latest in workout equipment.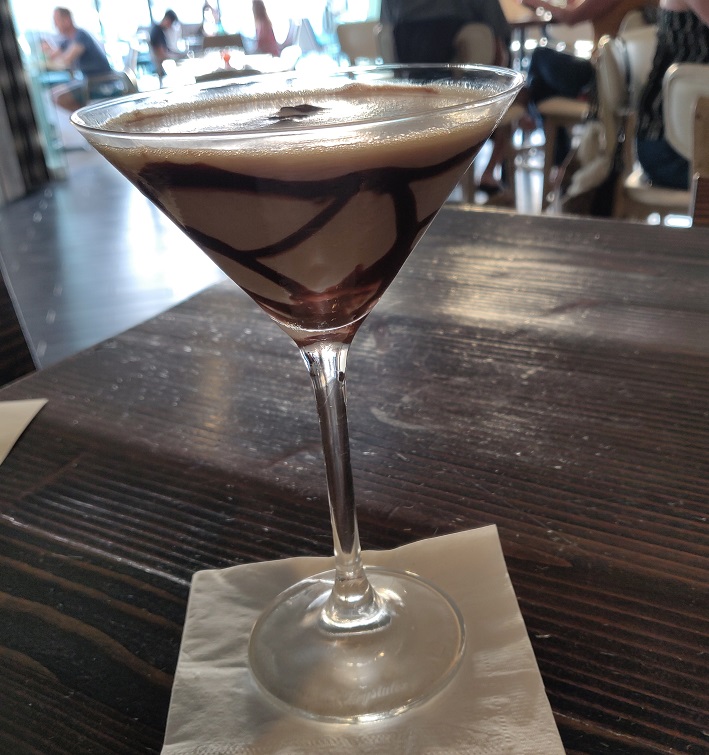 Kona Kai designed their Vessel Restaurant with the beautiful marina views in mind, as it doesn't matter if you are dining inside or out, you will have a wonderful view. Every dish on the menu is brought to a vibrant life with the local, seasonal and sustainable ingredients and there is vast selection that for dinner allows you to choose from a clam chowder to start and then you can venture over to porcini-dusted sea bass, seared diver scallops as well as short rib and ribeye. If you want to experience a weekend brunch to remember this is the place to come. From breakfast classics to a pulled pork hash or fresh fish and chips in an IPA beer batter you can't go wrong with anything on this menu. Kona Kai also makes sure to take advantage of the local beer scene with a number of rotating local beers on tap and in cans to let you experience some of the San Diego beer scene. For brunch they also offer bottomless mimosas and the over-the-top bottomless bloody Mary bar that has more ingredients than you will know what to do with. You can find great specials every day of the week, including "Go Fish Friday", which features a fresh catch of the day.
San Diego and so many tourist spots are right in the same neighborhood as Kona Kai, but this resort will give you everything that you would want in a vacation without ever leaving Shelter Island. San Diego does have plenty to offer, so take at least one day to experience some of the sights, sounds, bites and drinks of the city. You can start with SeaWorld or the San Diego Zoo as well as the Gaslamp Quarter and Balboa Park. Just make sure to take a few days and let the Kona Kai Resort & Spa truly spoil you.
For more information, visit: Kona Kai Resort & Spa
To help celebrate their 60th Anniversary, Kona Kai has some great options for guests.
60th Anniversary Stay Package
Celebrate the San Diego sunshine in Tiki-style like nowhere else at Kona Kai. Book for two or more nights and enjoy two specialty Tiki cocktails and keepsake Tiki glasses, along with a complimentary pool or beach cabana and a Sun Bum sunscreen kit. Guests will also receive $60 in resort credit to be used for amenities at the hotel, such as brunch at Vessel, which features bottomless mimosas and live music every Saturday and Sunday, signature cocktails enjoyed at the pool or bar, stand-up paddle boarding, massages and more. The 60th Anniversary Stay Package is available for booking on select dates now until the end of the year. Check rates, or view package details online here.
60th Anniversary Resort Specials
· Resort Rental – Perfect for large groups, like a large 60th birthday celebration, guests can book a significant portion of the resort. The over-the-top package for $60,000 includes a yacht rental, private dining with Chef Roy, a personal butler and 60 rooms at the resort.
· Born in 1959? Guests at the resort also celebrating their 60th birthday will receive a special surprise gift.
· Friday Night Flix – Kona Kai will screen popular movies from 1959 during Friday Night Flix complimentary for all resort guests.
· Kona Kai Trivia – Keep an eye on @KonaKaiResortSD for resort history trivia. Followers can enter a contest starting in June on Facebook and Instagram for the chance to win a free stay at the resort.
60th Anniversary Food & Beverage Specials
Kona Kai is presenting a celebration of the favorite American meals, desserts and cocktails from 1959, which includes:
· Boeuf Bourguignon – A comfort food staple filled with globe carrots, cippolini onions, bacon, fine herbs and a potato puree. Offered on Mondays for $25 at Vessel.
· Pineapple Upside Down Cake – An American classic with a tropical twist, served with house-made coconut ice cream. Offered for $8 at Vessel.
· Classic Cocktails with a Kona Kai twist, offered for $13 each:
o 60th Anniversary Kona Tai – Served in a vintage Tiki glass, the classic Mai Tai with dark and light rums, Velvet Falernum, Orgeat and lime
o Marina Sunset – Cazadores Silver tequila, orange juice and grenadine
o Konarita – Casa Noble Blanco tequila, Midori, Cointreau