You know the feeling a parent gets when a child grows up?  It's a feeling of being proud, but also a little bit of "wow, it's been that long?"  That's how Chicago feels about North Coast Music Fest.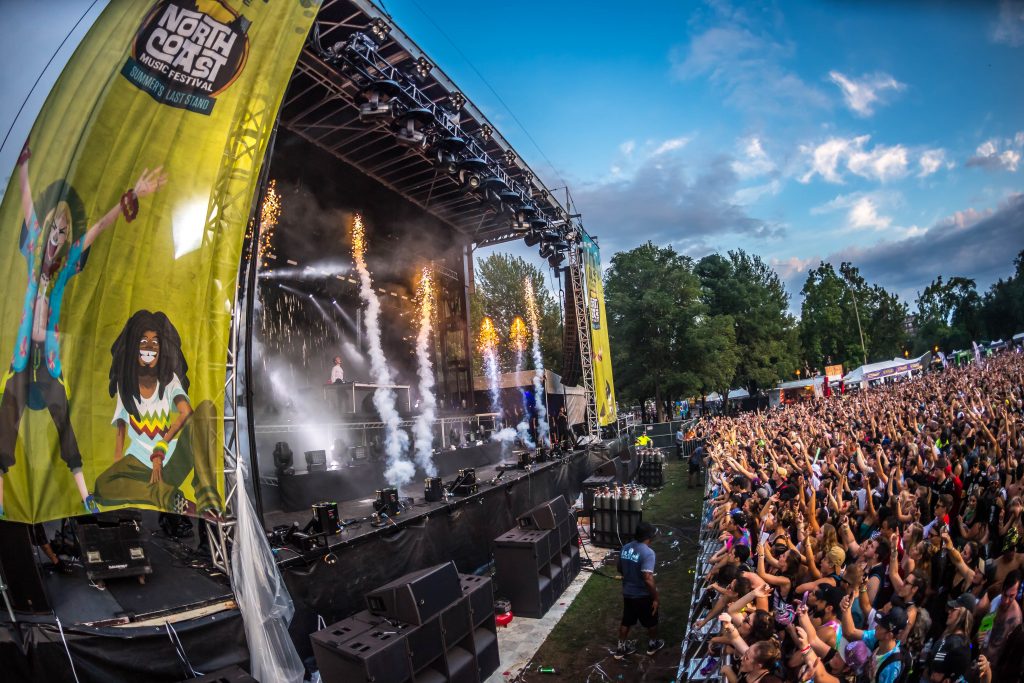 Known for its diverse range of music and broad array of talent, the NCMF turns 10 this year ("wow, has it been that long?").  Time flies when you are having fun, and by fun North Coast Music Fest means a summer-ending bash every year for ten straight years.
To celebrate its tenth turn, the 2-day festival will move to Huntington Bank Pavilion, located on Northerly Island on Lake Michigan's coast.  Now when attendees refer to themselves as "Coasties" it has a brand-new meaning.
As far as the music, nothing changes for Year Ten.  Bassssnectar and Major Lazer will headline. Additional acts include Jauz, Jai Wolf, Tchami, Flux Pavilion, Big Wild, Gorgon City (Live), Snakehips, Trampa, Ookay (DJ Set), Yung Bae, Dirty Monkey, SG Lewis, Anna Lunoe, i_o, Melvv, SoDown, Ford, Inzo, Stratus, Align, Elevatd, GoodSex, Birthdayy Partyy, and Dee Mash.  North Coast doesn't skimp on the talent. 
Of course, there are tons of other cool things planned, like:
–An App that allows you to start meeting everyone coming to party beforehand and to stay up to date on event info
-Numerous Aftershows to keep the party going long into the night
-And even a chance to fly into North Coast Music fest in a helicopter?  Seriously.
If turning 10 means growing up, North Coast Music Fest knows how to grow up in style.
For more information go to North Coast Music Fests Main Page.