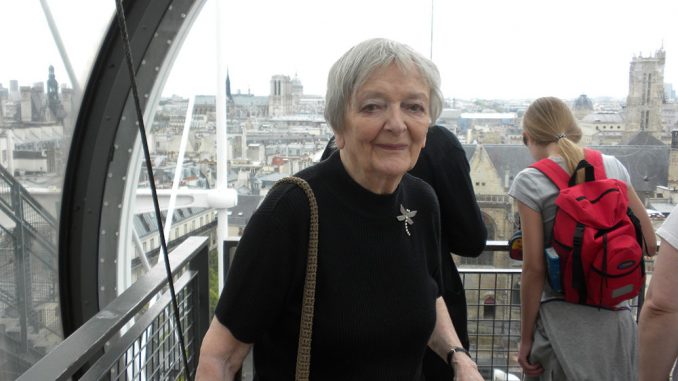 Welcome to all– Lilette Rohe's long-time ballet fans, family and supporters of the Cultural Arts.
Plan to attend the launch of the Lilette Rohe Ballet Foundation, established to continue the legacy that Lilette Rohe started: See the entire story below.
In honor of Lilette Rohe, please join us to celebrate her memory at a Fundraising Event to launch the Lilette Rohe Ballet Foundation on August 25, 2019 at Curt's Café, 2922 Central Street, Evanston, IL from 3PM to 6PM. Drinks and Hors d'oeuvres will be served.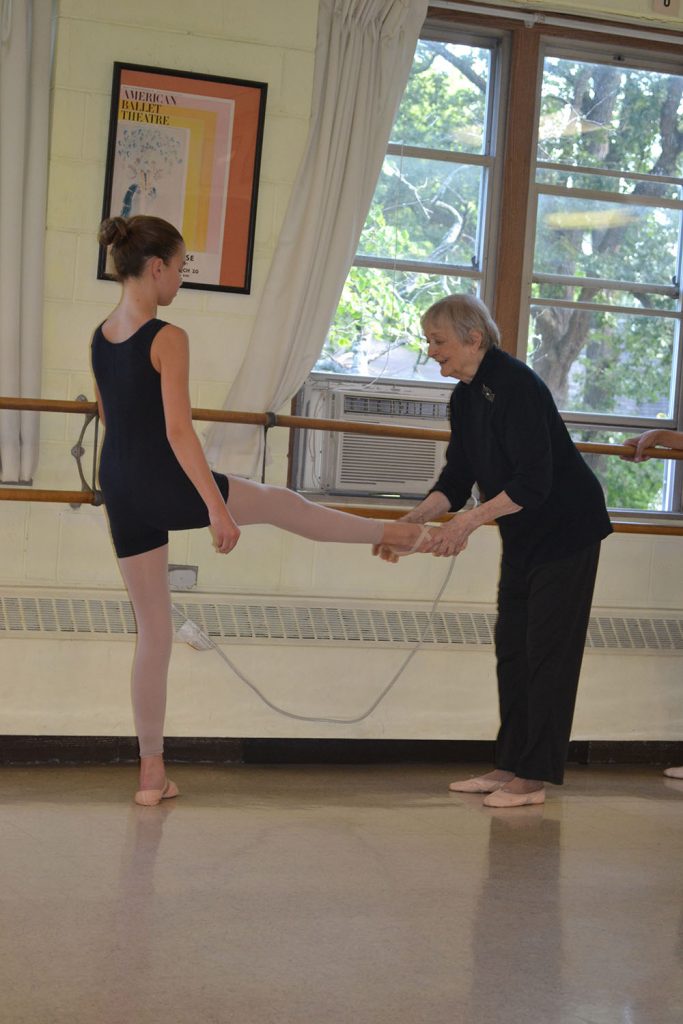 For anyone who had the privilege of taking a ballet class from Lilette Rohe or even just knowing her, the memory lingers on. There was no dance class quite like hers whether you were a young newbie or an older experienced dancer. There was something so special about her.
When Lilette Rohe passed away in 2017 at the age of 95, she left a deep void for her family, her students, her friends and the dance community. Having dedicated much of her life to teaching ballet and mentoring talented young dancers for over forty years while operating at the Lilette Rohe School of Ballet in Evanston there were generations of students that she trained. An adult class with Lilette included much more than ballet.
Throughout the classes, there were discussions of the arts, literature, and life. She envisioned making ballet accessible to everyone who stepped into her studio. She offered need and talent-based scholarships to many of her students. Driving her young students to ballet classes at the Ruth Page School of Dance, and/or dance performances enhanced her students' advancement to the next level of their dance careers.
As a role model, Lilette's determination, passion, endless pursuit of knowledge, and strong work-ethic demonstrated the attributes necessary not only for a successful ballet career, but also crucial to achieving any life-long dream. In addition, she was a mentor, as a former student has said "nurturing and instilling a sense of purpose and self-worth in her students".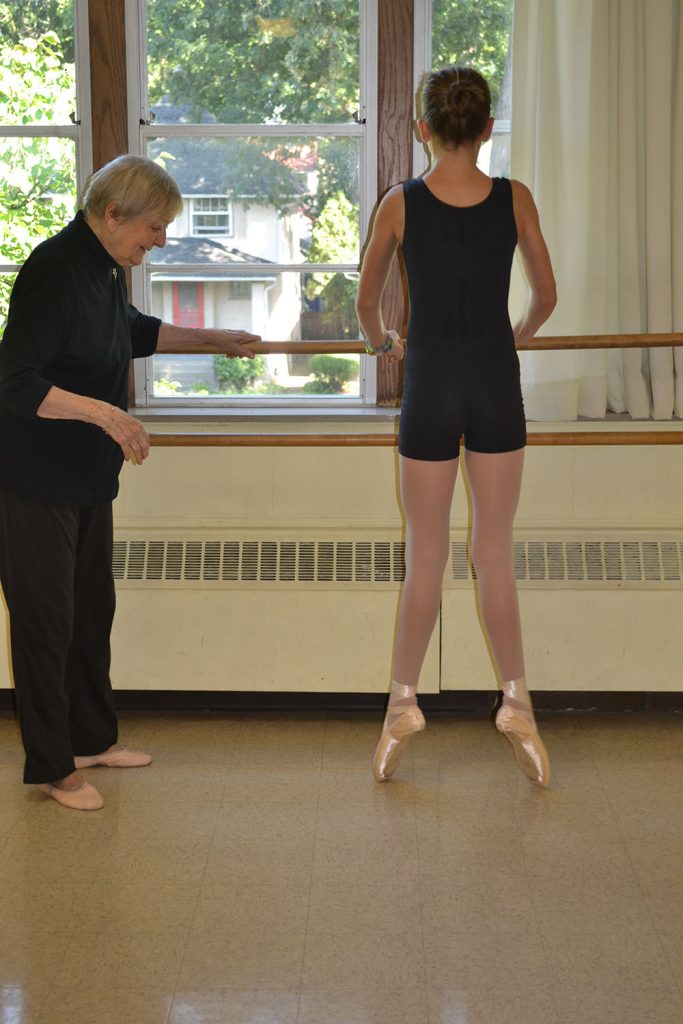 It is noteworthy that many of her students have gone on to have professional careers in ballet, while others used their skills differently as attorneys, medical doctors, PhDs of all variety, business owners, and artistic directors/ founders of dance companies, crediting Lilette with her humor, grace, generosity and dignity with starting them in the right direction. Clearly, Lilette left a lasting impression on all who met and trained with her. It is the intention of the Lilette Rohe Ballet Foundation ("the Foundation") to continue her legacy and keep her memory alive.
According to its Mission Statement: "The Foundation is committed to nurturing talented young dancers, enabling their access to pre-professional ballet training, assuring that the highest quality of teaching continues, and sustaining the vibrancy of cultural life in our communities."
The Foundation expects to support this mission by offering the following resources to young dancers showing a proclivity for dance and a commitment to the fine arts:
· Financial assistance to talented young dancers with financial constraints
· Scholarships
· Tickets to ballet performances
· Transportation to ballet schools where quality teaching is offered
· Leotards, tights, ballet shoes, and/or costumes
· Payment of audition fees for ballet school summer intensives or ballet company auditions
· Master Classes taught by Ms. Rohe's former students /former professional ballet dancers
· Training dancers in dance education to continue the legacy of quality ballet training
· Community outreach
Lilette's daughter, Janet Wolf, shared this memory of her Mother. "This is among the last photos I took of her in Paris, on our last trip in 2015. And, it has an intact Notre Dame in the background. She is sitting in front of St. Julien le Pauvre, which is the oldest church in Paris, a block away from Notre Dame, and we were waiting for a concert to start. And the story: she had just done a charitable act by giving the concert pianist (Thomas Tobing, who played Chopin in the concert listed on the poster in front of the church) some advice and some stretches to do to relieve a bad knee. The three of us, Lilette, me, and the pianist were hanging out in front of the church waiting for the doors to open. My mom and I had arrived early to pick up our tickets, and he was waiting to get in to do a little practicing before the concert started. She recognized him from the pictures on the posters, and I suggested we wish him "merde," but I said, "perhaps you'd better ask him if he has any friends in the ballet world, so he will understand that you mean "merde" in the ballet sense of "good luck." She did, which prompted him to ask whether she was a former dancer, and when she told him she taught ballet, he said "maybe you can help me out. I'm having trouble with this knee. . ." So they worked on stretches in front of the oldest church in Paris, a block away from Notre Dame. It's a memory I will always cherish."
Photos: Courtesy of Janet Wolf
Check the Lilette Rohe Ballet Foundation