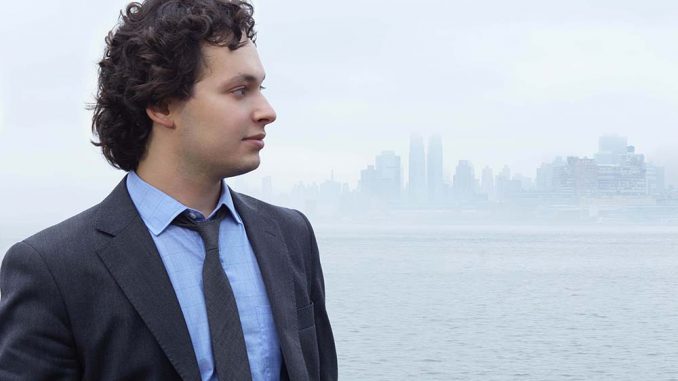 Come one, come all on Saturday, September 7, 2019 at 6 pm when violinist, Yevgeny Kutik, makes his debut at the Ravinia Festival. Yevgeny Kutik's recital, performed with pianist Randall Hodgkinson, is part of Ravinia's BGH Classics series at Bennett Gordon Hall (201 St. Johns Avenue). Praised for his technical precision and virtuosity, he is also lauded for his poetic and imaginative interpretations of standard works as well as rarely heard and newly composed repertoire.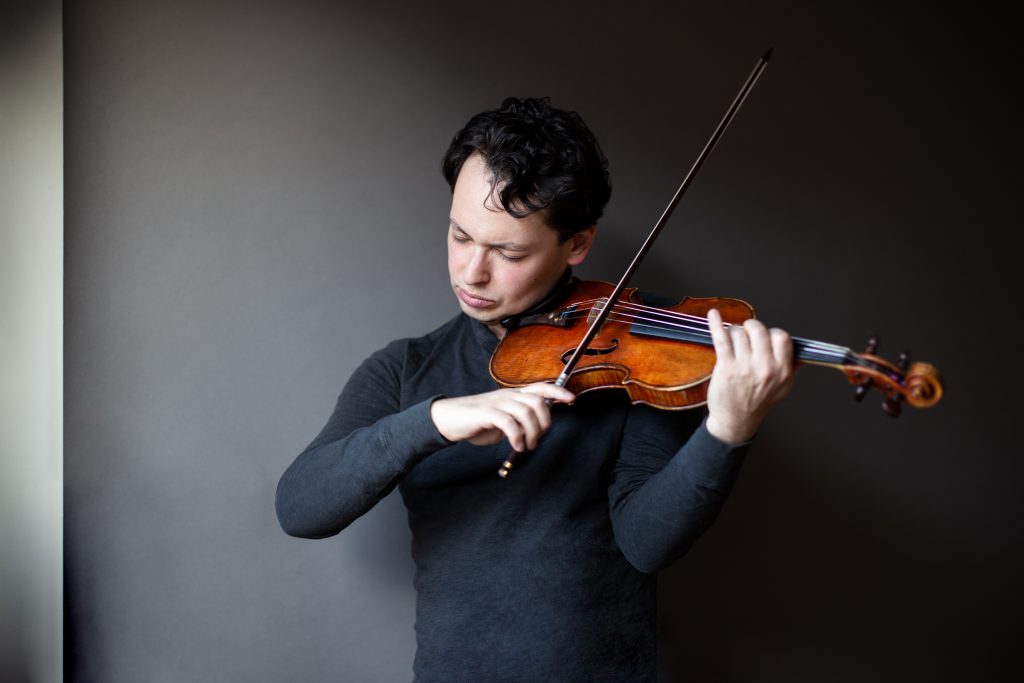 The program begins with Stravinsky's Duo Concertante and Prokofiev's Sonata No. 2 in D Major, Op. 94b. After intermission, Kutik presents the Midwest premieres of two works that are part of his commissioning project, Meditations on Family: New Works Inspired by Memories and Tradition –
Gity Razaz's Cadenza for the Once Young (for solo violin) and Andreia Pinto Correia's Litania, commissioned by Washington Performing Arts. Kutik and Hodkinson close the program with Mahler's "Adagietto" from Symphony No. 5 (arr. R. Wittinger) and Richard Strauss' Violin Sonata in E-flat Major, Op. 18.
When Kutik was five years old he and his family emigrated from the deteriorating Soviet Union to the United States with the help of the Jewish Federations of North America. While they could only bring two suitcases, Kutik's mother, a violin teacher, filled one of the suitcases with sheet music from the family's collection, believing that their music was a significant part of their family's musical history.
Years later Kutik discovered the music and fascinated with it, he recorded a selection of this music on his critically acclaimed 2014 album, Music from the Suitcase: A Collection of Russian Miniatures (Marquis Classics), which debuted at No. 5 on the Billboard Classical chart and was featured on NPR's All Things Considered and in The New York Times.
As an extension of Music from the Suitcase, Kutik commissioned a diverse group of today's leading composers for Meditations on Family. "I wanted to continue this exploration of family, tradition and heritage using a wider array of music as my vehicle. For my Meditations on Family project, I have so far commissioned eight different voices in composition today to help build a living archive devoted to family. Each composer has translated an old family photograph of theirs into a short miniature for violin as part of this project."
I had the opportunity for a brief interview with Yevgeny Kutik as follows:
Do you have any recollections of you first experiences as an immigrant when you were five, that you would like to share?
My first experiences in this country were obviously different from that of my parents and grandparents. At five, I recall being very impressed by TV – actually having one in the home. I also vividly recall constantly being visited and surrounded by an energetic community of people who were there to help. They brought food and other things over, played games with me, and made us feel welcome. They made me feel like I belonged – and in retrospect, set a great example of what a community coming together can accomplish.

How would you contrast "the classical music scene" in Boston and Chicago?
I can't say I know the Chicago classical music scene particularly well, although I played for the Dame Myra Hess series some years back. I think the most obvious thing would be that both cities are lucky enough to have a legendary orchestra in their midst. There are so many CSO recordings that I love and listen to regularly. Incidentally, my father-in-law, Edwin Barker, now principal double bass in the Boston Symphony started his career with the Chicago Symphony

Given the extensive experiences that you have had in other locations and with other groups, in what ways is this connection with Ravinia significant to you?
I heard about Ravinia so many times throughout my formative years as a violinist and feel grateful to finally have the opportunity to perform there. I think we've put together a particularly "juicy" program and am thrilled to be bringing it to Chicago.
What a wonderful evening awaits those who attend. I hope to see you there!
More about the Ravinia Festival